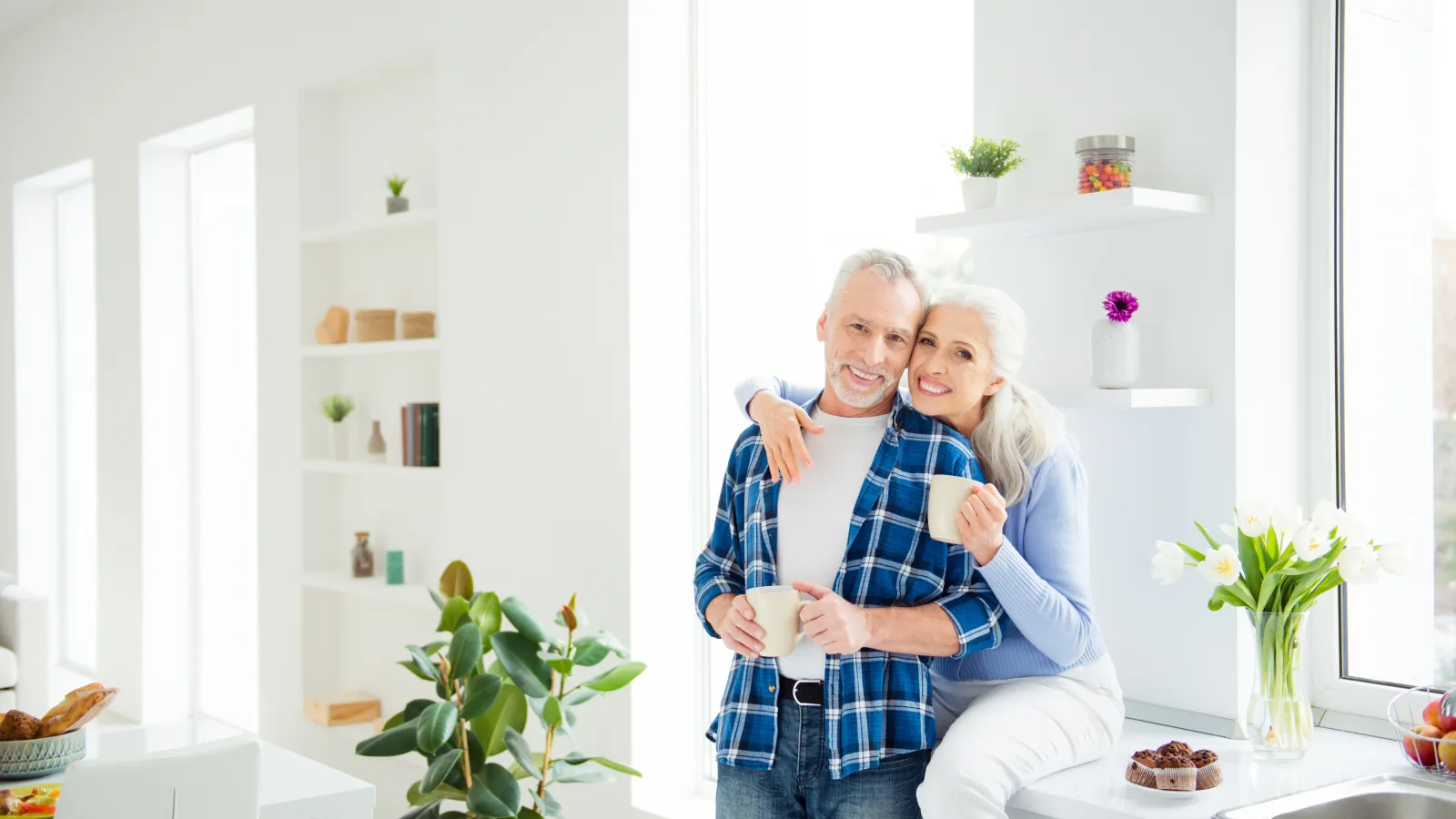 Kalamazoo Insulation Services
Reinsulate Your Home in Kalamazoo
with USA Insulation™
Insulation Services in Kalamazoo
Insulating your home is important for a number of reasons. From keeping your house at the proper temperature, to saving money on energy bills, properly insulated homes make a difference! If your home isn't insulated, or the insulation is old, give USA Insulation of Kalamazoo a call!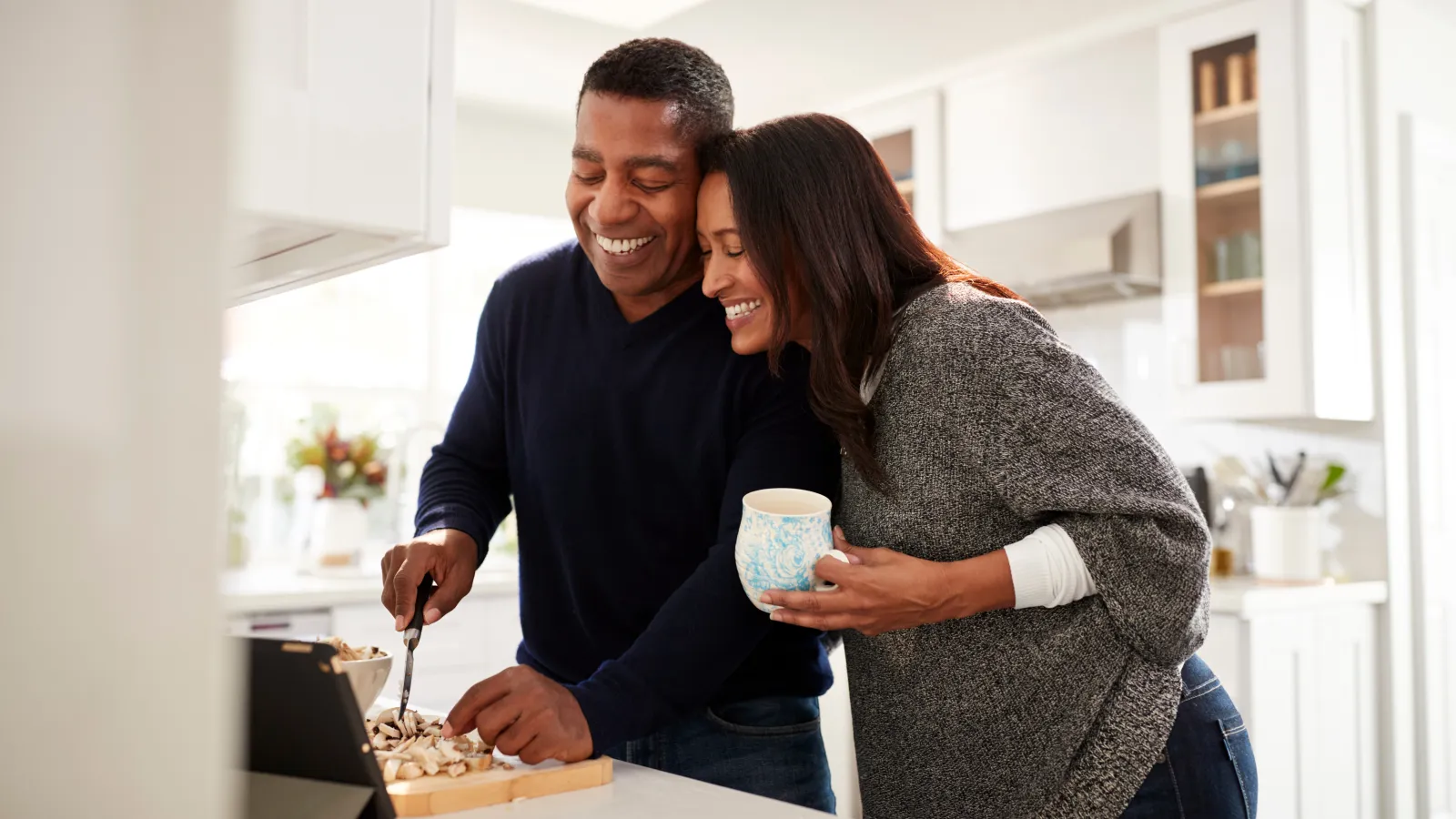 Quality Insulation Products,
Improved Comfort.

With quality products, service, and reliable insulation professionals, you can rest assured that your home will feel more comfortable and your pockets will feel more full. In the last 38 years, USA Insulation has built a reputation for providing leading insulation services nationwide. We are here to provide free energy consultations all around the Kalamazoo area!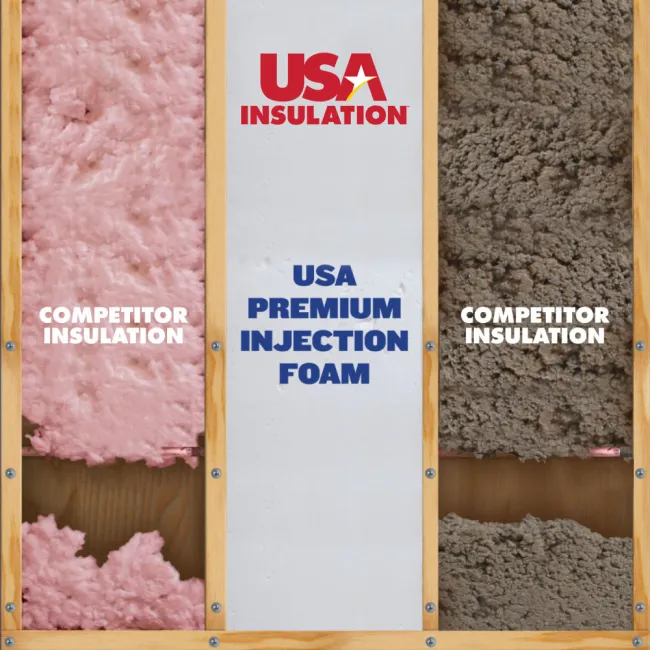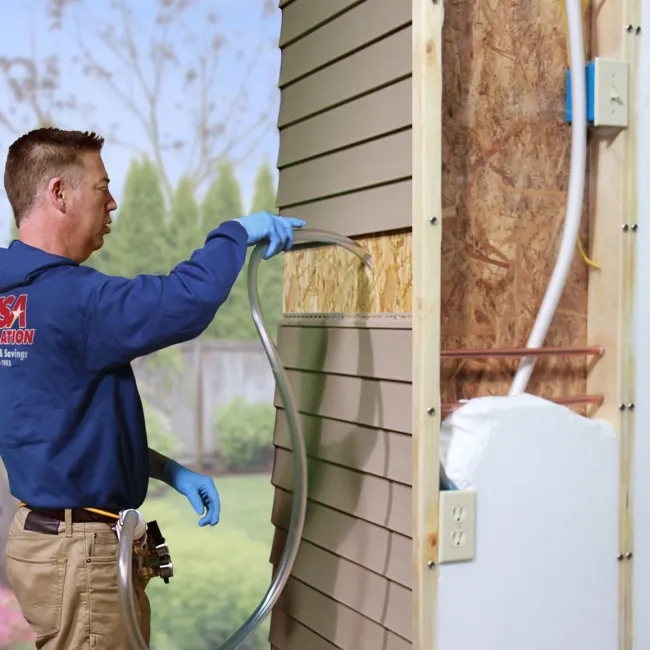 Injection Wall Foam
Used on both exterior walls and interior walls, USA Premium Injection Foam is second to none. It is injected into wall spaces with a fast application process, filling cracks and crevices that most other insulation products can't. The insulation fills spaces behind electrical and phone wires, pipes, electrical outlets, and other areas for maximum efficiency.
Blown-In Attic Insulation
When your attic is not properly insulated and ventilated, you can lose conditioned air quickly, making your home more difficult - and more expensive - to keep comfortable during the winter as well as the summer. In addition to letting heat escape during the cold winter months, a poorly insulated attic is a major contributing factor in the formation of ice dams, icicles, and mold growth, which can be both a health and safety hazard for your family and your property.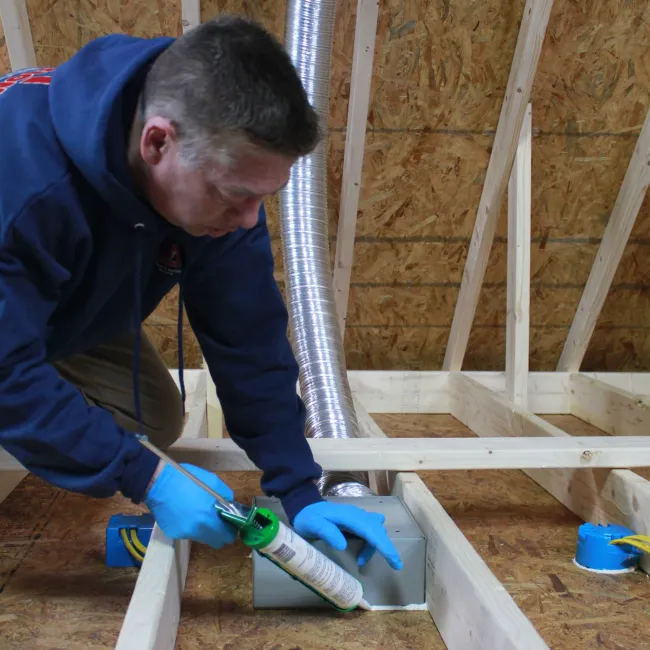 Air Sealing
Our highly skilled, trained, and experienced energy and insulation experts can come to your home to conduct our "Search and Seal" procedure. This process finds and targets the leaks that are hurting your home's energy efficiency, and seals them off for energy use reduction!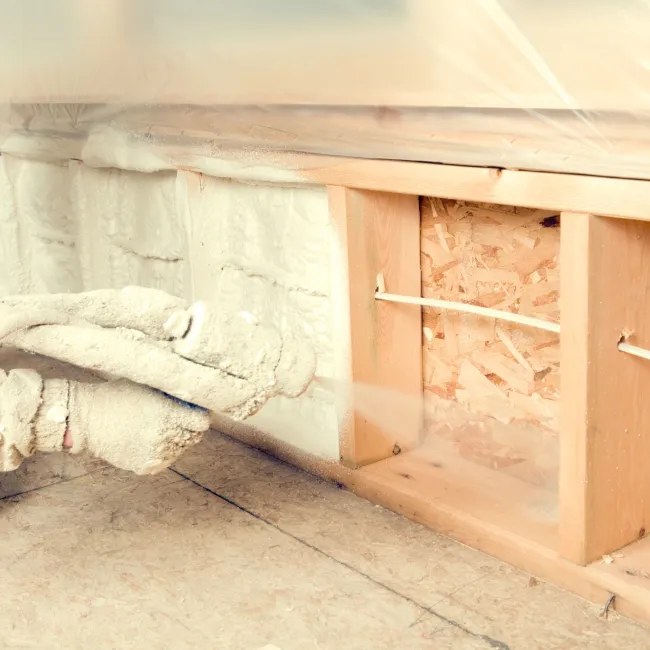 Spray Foam
Spray polyurethane foam (SPF) is an innovative foam plastic substance that is sprayed onto an open surface in paint-like form and then expands to create an insulating barrier against wind and outside temperatures. Once the insulation sets, it expands to create an insulation barrier against extreme temperatures and moisture.


Ready for a more comfortable home?

Let us test your home's energy efficiency for free. Request a free insulation inspection & estimate today.

Why do you need to
re-insulate your home or business?

10%
Energy Loss Through Windows
25%
Energy Loss Through Attic
35%
Energy Loss Through Walls
*15% of energy is lost through the basement & floor
Your Walls Waste More Energy Than You Think
If your home was built before 1980, that automatically makes you one of the 77 million Americans whose homes are insufficiently insulated, if they are insulated at all. Prior to 1980, there were no building codes for insulation minimums.
Latest
Promotions
Free Attic
With whole home insulation.
Does not include spray foam. May not be combined with other offers.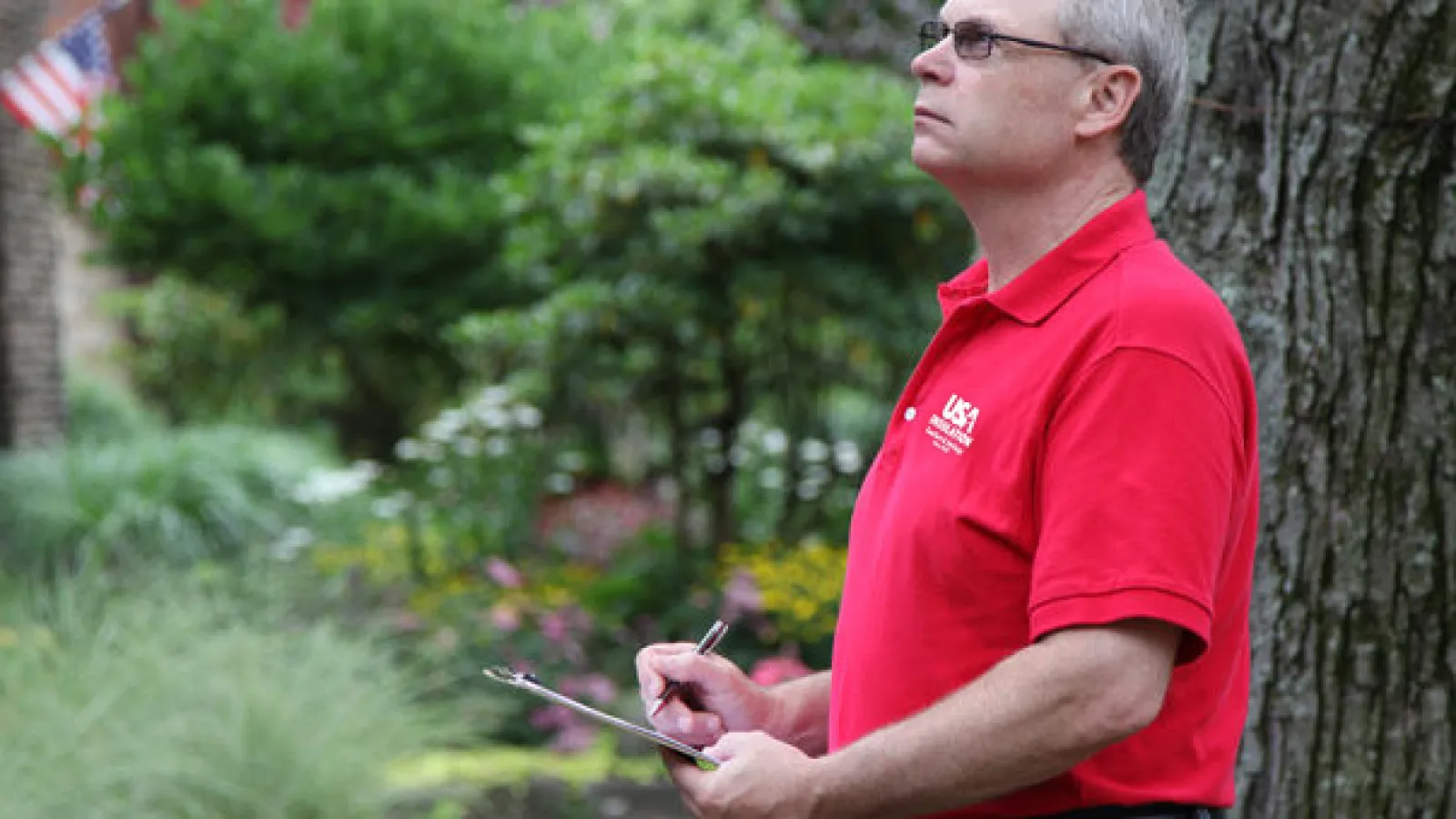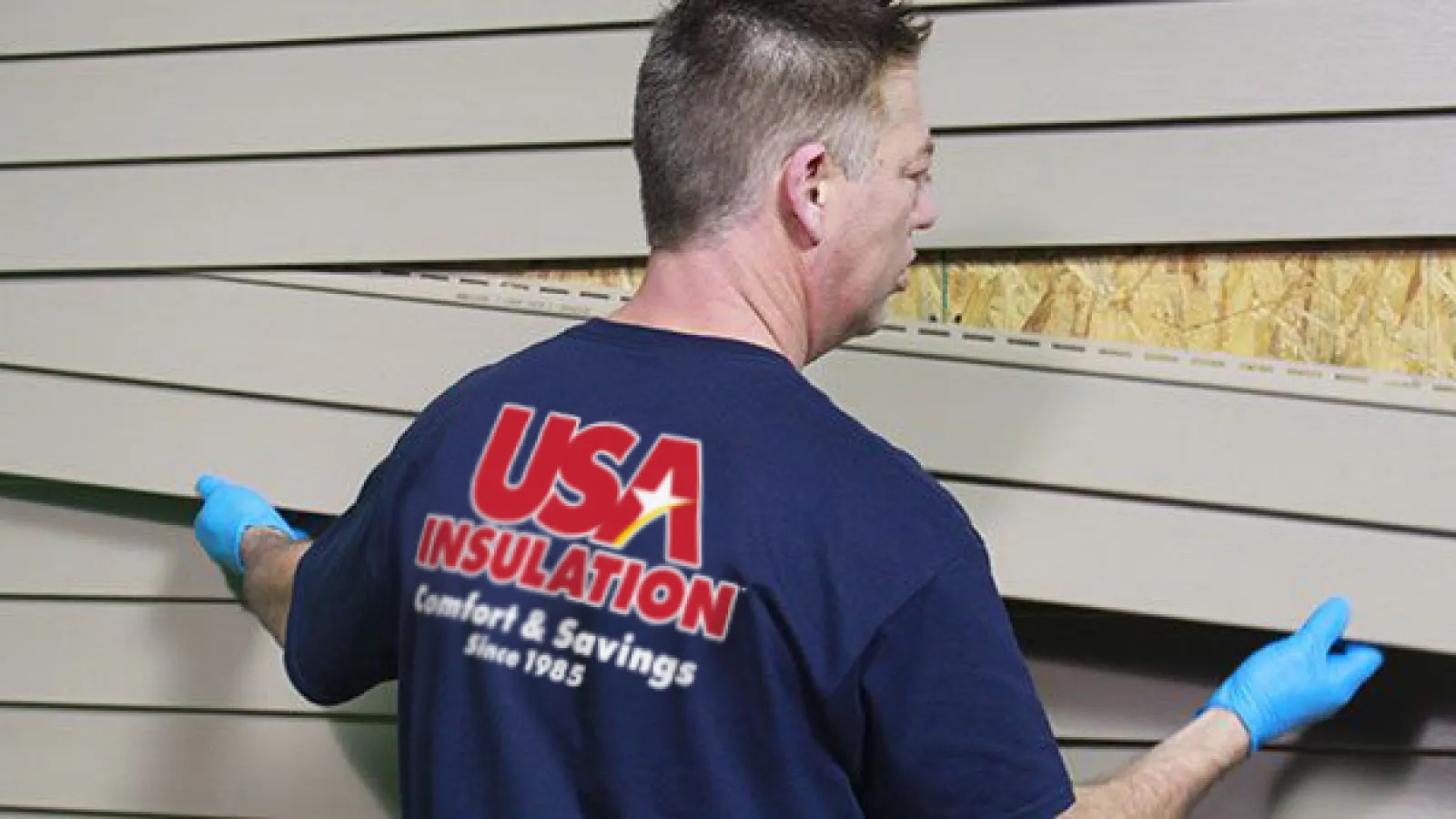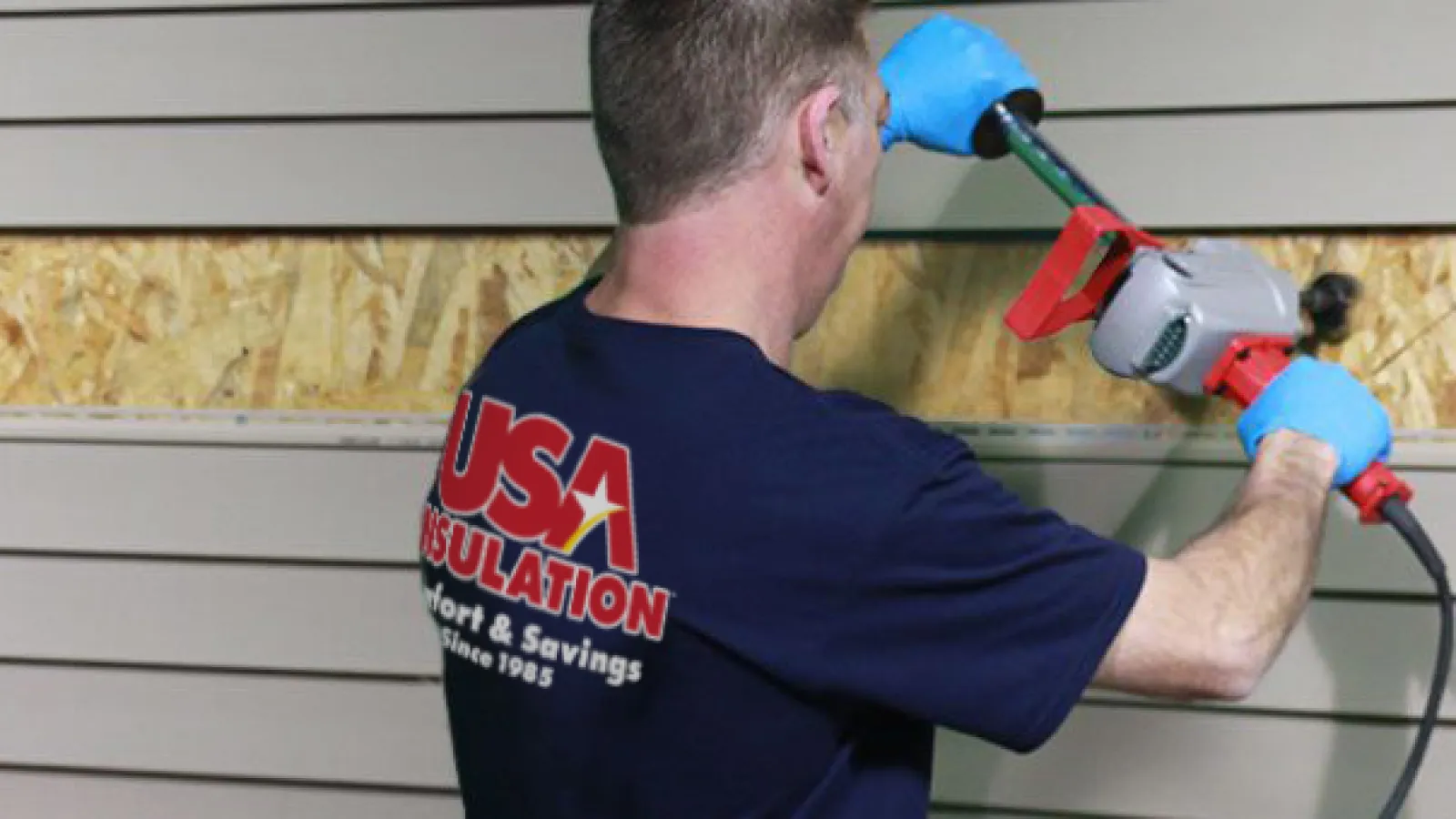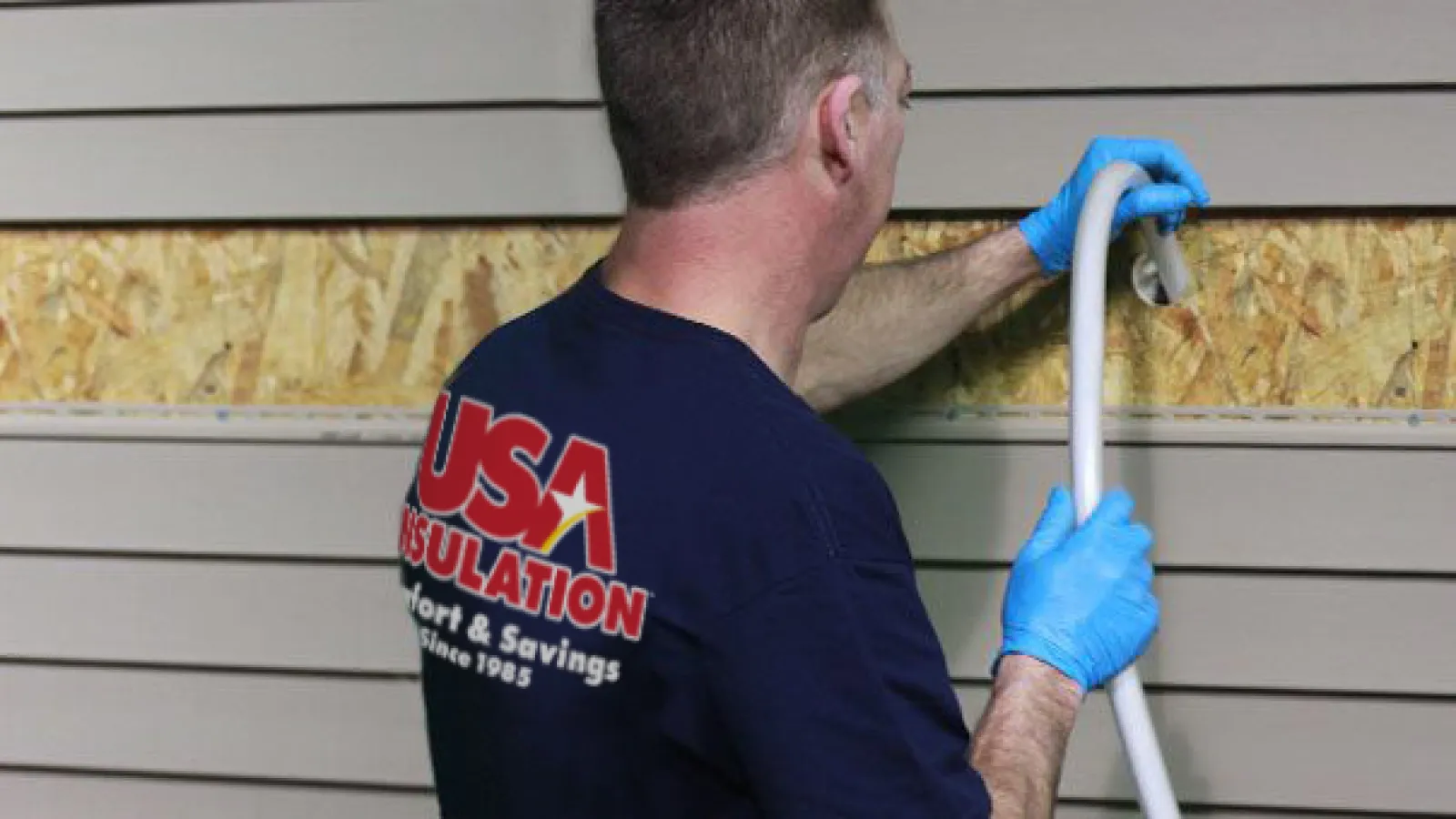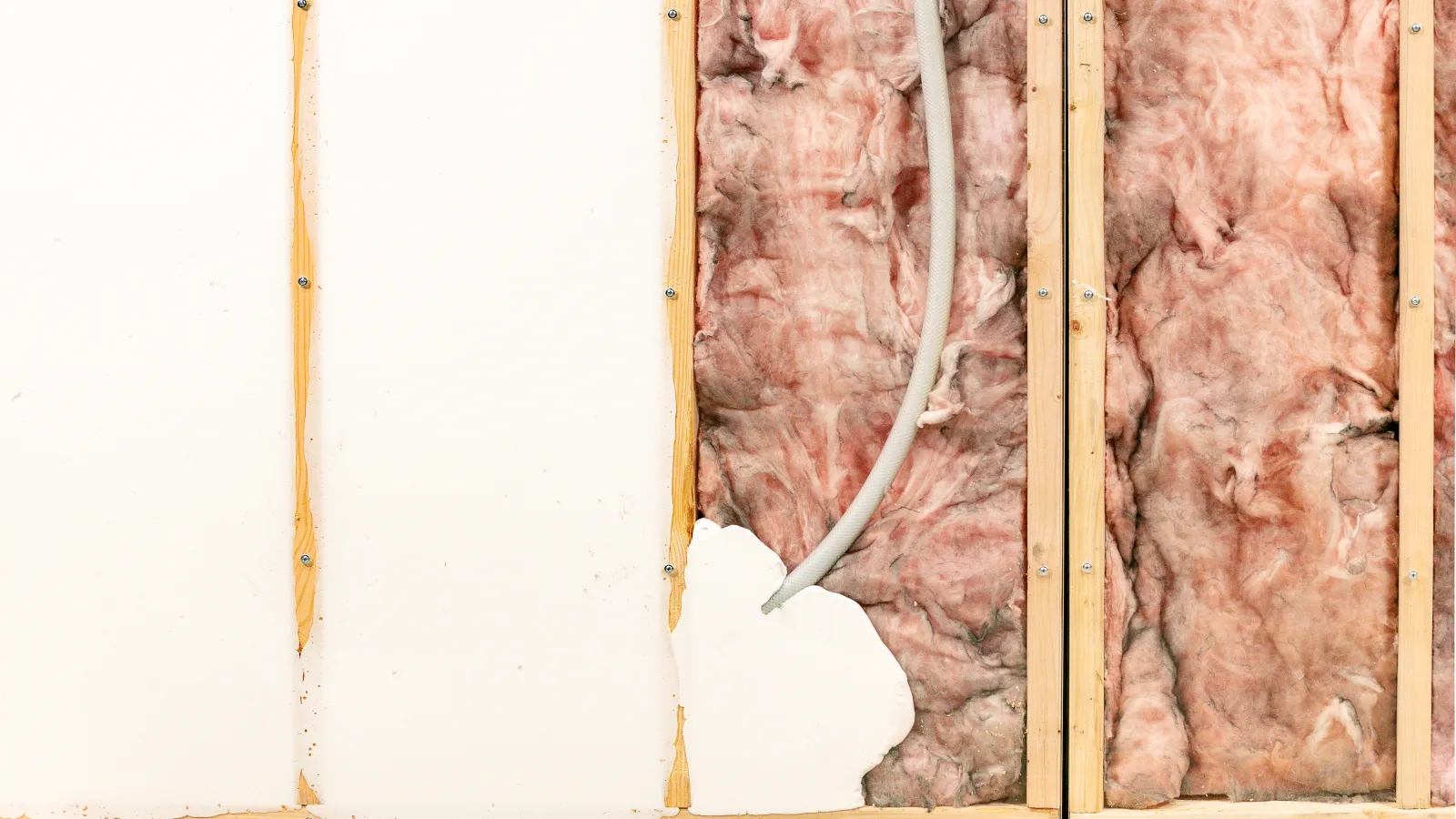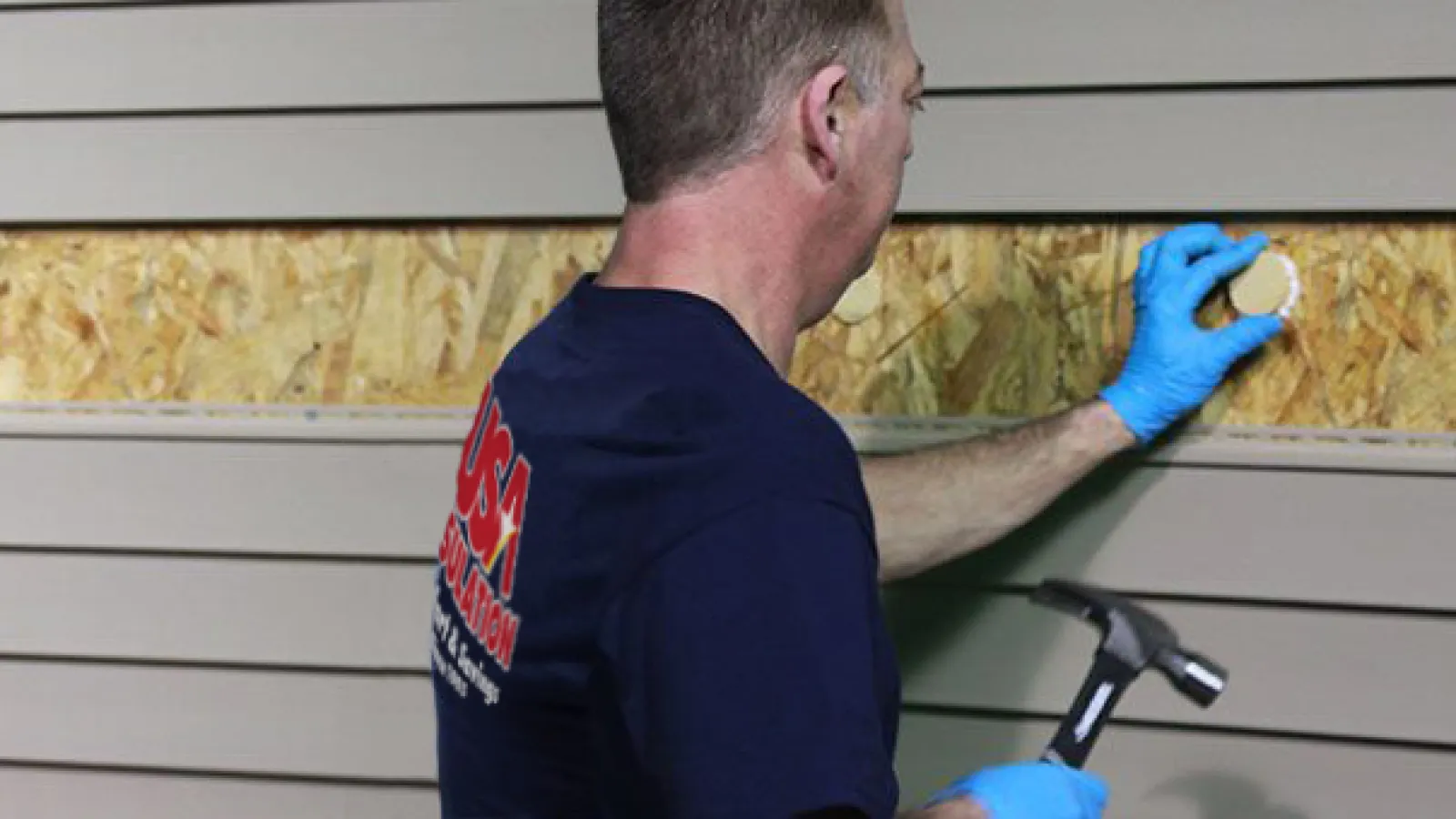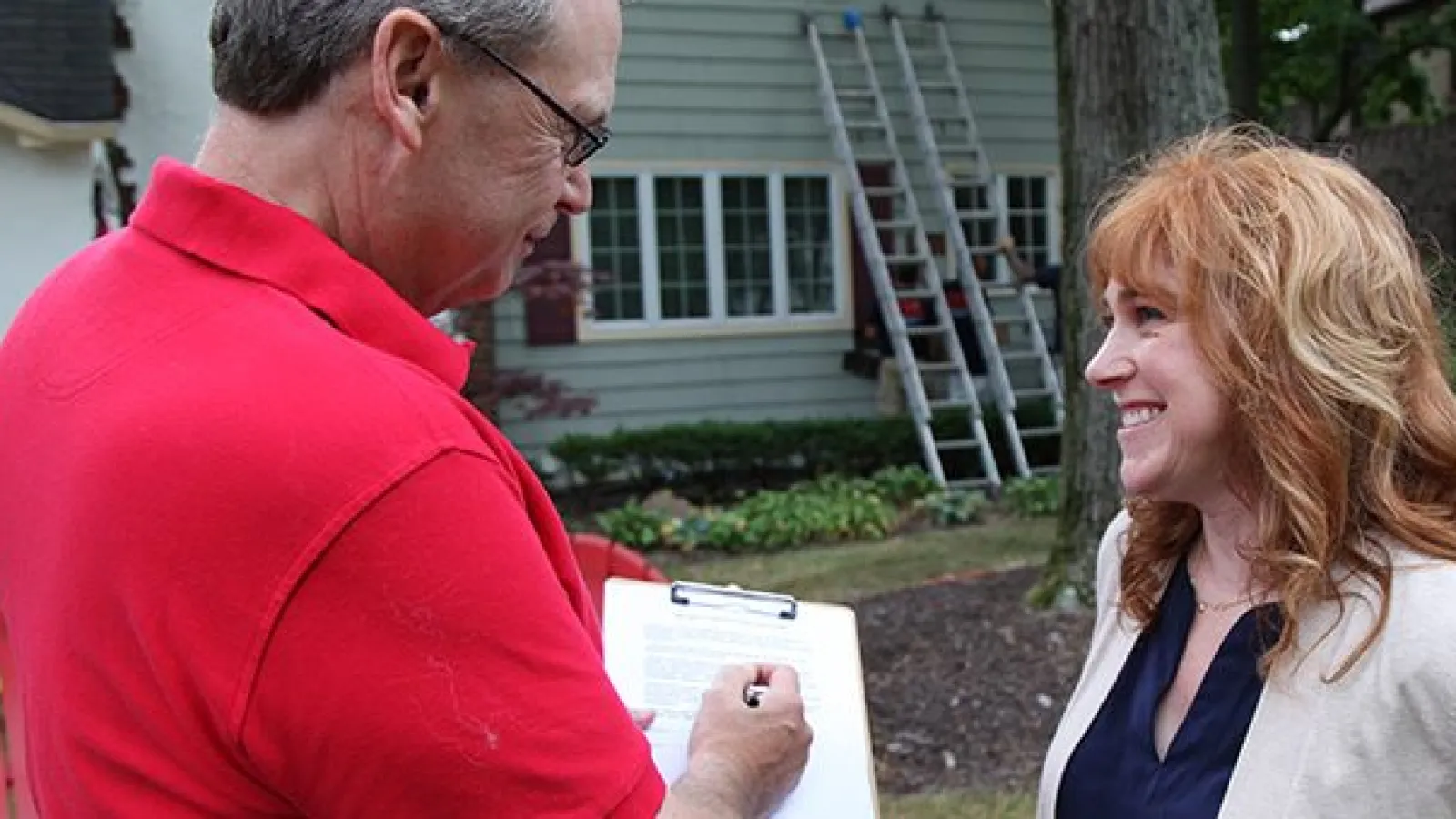 Pre-Installation Walkthrough

On installation day, we'll start by walking through the interior and around the exterior of your home together, explaining our process and what to expect.

Remove Siding

For homes with side paneling, we remove them on each section of wall.

Drill Holes
Next, we drill small holes between each wall stud along the side of the home. For homes with brick, we'll drill holes in the mortar to access the wall.

Inject Foam
After drilling holes, we then insert a tube through the holes into the wall cavity and begin to pump in our USA Premium Foam Insulation.

Fill Wall Cavities
We fill the wall cavity with the injection foam and it squeezes between gaps and crevices, forming an effective barrier. The insulation product hardens within minutes!

Plug Holes & Reinstall Siding
After insulating, we plug each hole, or cover with matching mortar, and return the siding to the home with no visible difference. It'll look like we were never there.

Post-Installation Walkthrough
We'll walk back through the interior and around the exterior with you, showing you exactly what we did and ensure that the finished product and clean-up meet your satisfaction.

Some Thoughts From Our
Awesome Customers
The crew was amazing! Gavin and company did a great job. They were very friendly, polite and professional
- Dan Pannozzo
Jordan and the truck 8 crew did an amazing job! All very professional, introduced themselves. They did a walk around to explain what they were doing and had the job done in 2 hours! There was...
- Tim Owen
Gavin and his crew were on time polite explained before starting. Walk thru when done. Kept us informed of what was going on.
- Annette Moore
We hired USA to insulate our barn. Things started off a little, rough and the office manage and I butted heads a little. But when the rubber met the road, they were honest, kept their word and...
- Mitch Gibson
Truck 10 crew did a great job. Gavin explained everything in detail and updated us on the process throughout the installation. A very professional crew all around and would definitely recommend...
- clonesteak
Jordan and crew arrived on-time to install foam insulation in my home's exterior walls. Courteous, professional, he ran me through what they would be doing and then they got right to work....
- Christopher Smith
USA Insulation finished my house yesterday. Fenominal job! From being on time, total organization, courteous and professional staff, as well as great job of putting everything back to original...
- Rich Bacurin
The crew did a wonderful job very pleasant' respectful cleaned everything up before they left explained all that they did. Would recommend them to my friends. Great job
- Mary Olson
Jordan, Ashley, and Andrew were great! They insulated the attics quickly and addressed all of my questions. I look forward to working with them again.
- Matt Jacobs
Truck was awesome they went above and beyond what I expected definitely recommend this company if you need insulation.
- El Guapo
USA Insulation of Kalamazoo proudly serves the following locations
Allegan

Athens

Augusta

Bangor

Baroda

Bellevue

Berrien Center

Berrien Springs

Bloomingdale

Breedsville

Bridgman

Bronson

Buchanan

Burlington

Burr Oak

Cassopolis

Centreville

Ceresco

Climax

Coloma

Colon

Constantine

Covert

Decatur

Delton

Douglas

Dowling

East Leroy

Eau Claire

Edwardsburg

Fennville

Galesburg

Galien

Gobles

Grand Junction

Harbert

Hartford

Hickory Corners

Hopkins

Jones

Kalamazoo

Lakeside

Lawrence

Lawton

Leonidas

Marcellus

Marshall

Martin

Mattawan

Mendon

Nazareth

New Buffalo

New Troy

Niles

Nottawa

Olivet

Otsego

Plainwell

Pullman

Richland

Riverside

Saint Joseph

Saugatuck

Sawyer

Schoolcraft

Scotts

Shelbyville

Sherwood

Sodus

South Haven

Stevensville

Tekonsha

Three Oaks

Union

Union City

Union Pier

Vandalia

Vicksburg

Watervliet

White Pigeon