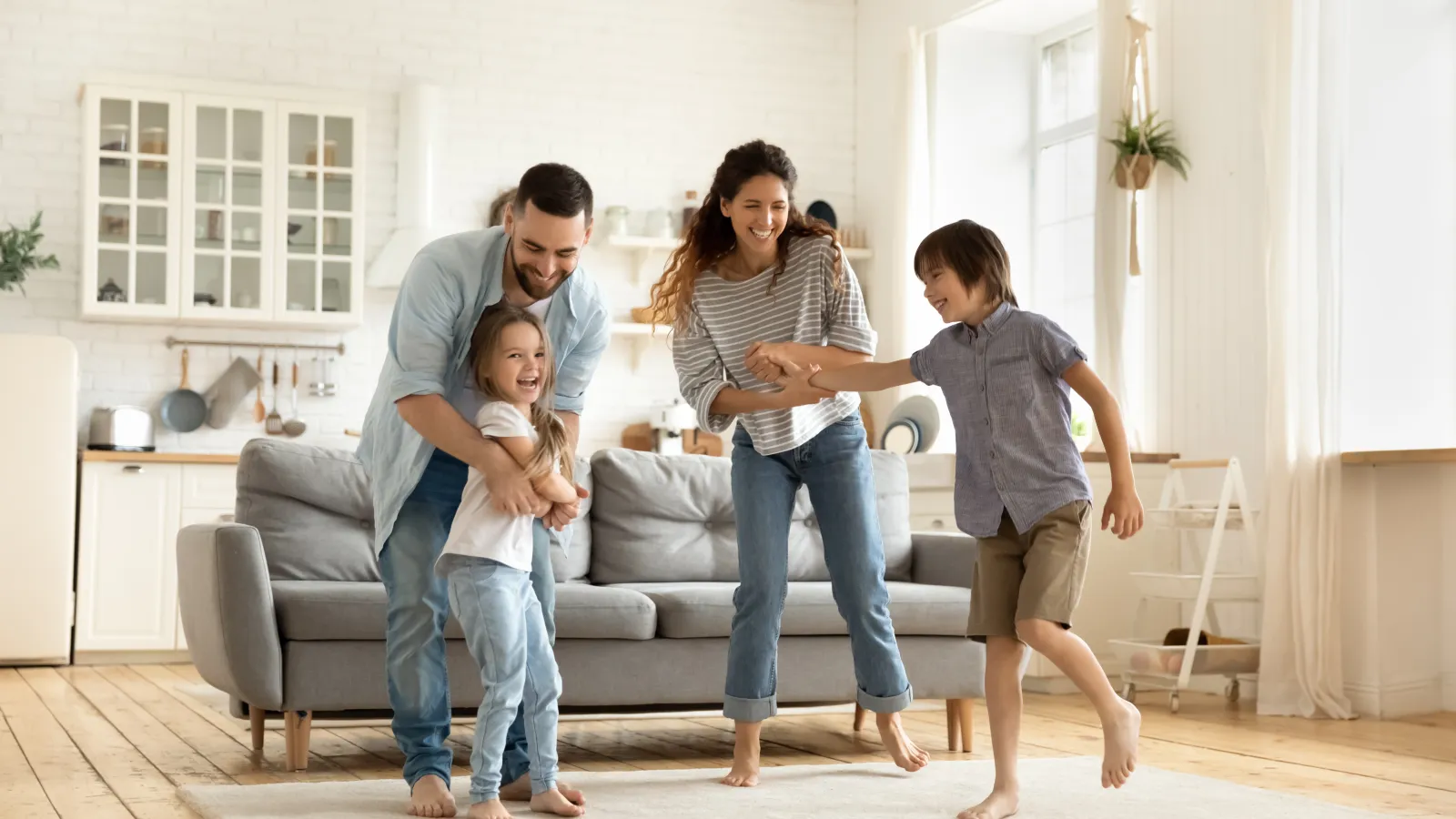 Indianapolis Insulation Services
Reinsulate Your Home in Indianapolis
with USA Insulation™
Insulation Technicians Serving Central Indiana from Peru to Seymour and Terre Haute to Richmond!
Tired of seeing your energy bills spike during the winter or summer? Want to keep your property comfortable year-round? USA Insulation of Indianapolis provides fast, affordable solutions! Our USA Premium Foam® Insulation is injected into walls for optimal results, while our blown-in insulation can be utilized in attics and our spray foam insulation for crawl spaces or basements and beyond. No matter your space, we can provide the proper insulation installation! What makes our insulation company unique?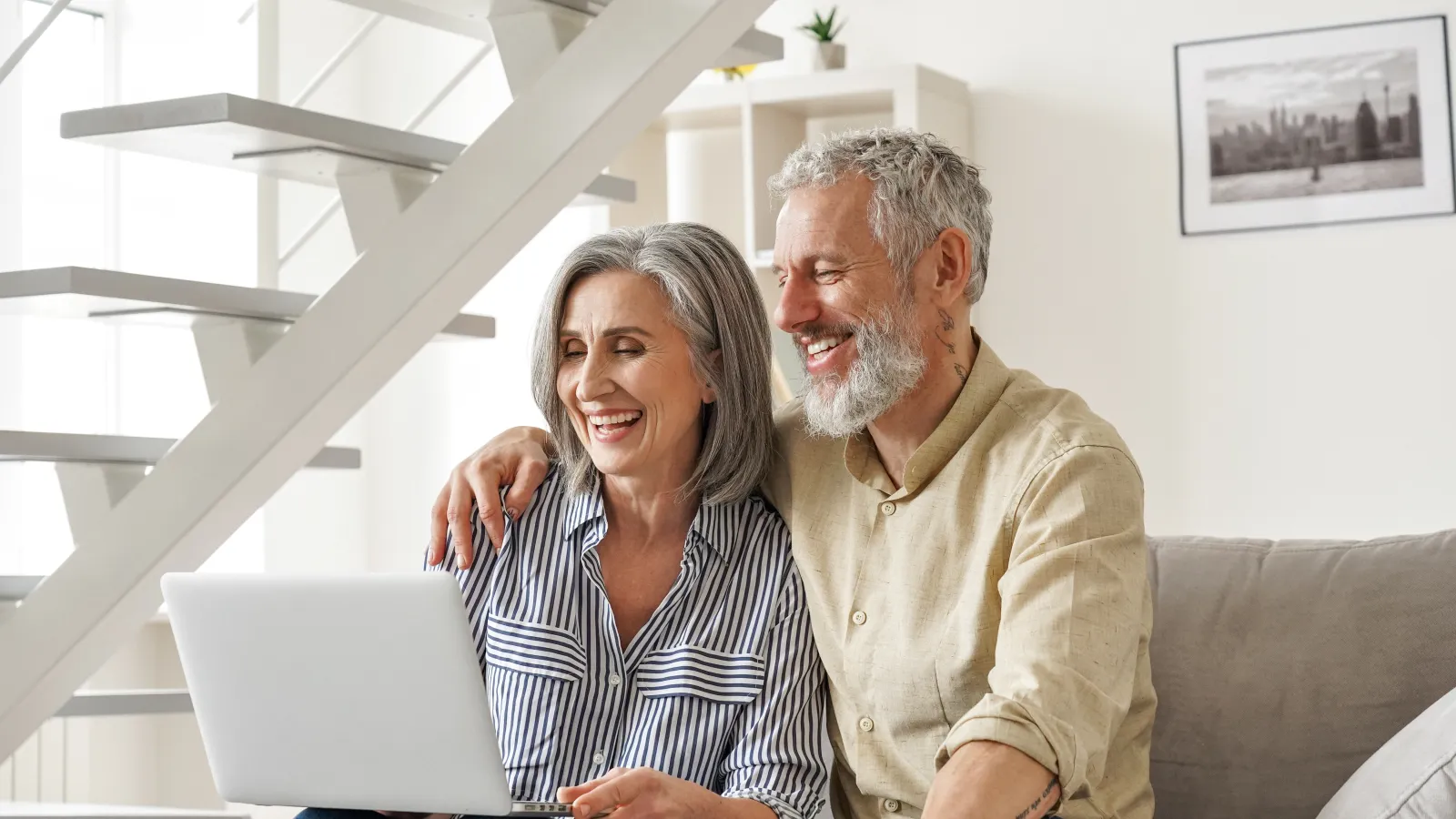 Quality Insulation Products,
Improved Comfort.

When you want insulation that protects you from the heat in the summer and cold in the winter, USA Insulation of Indianapolis has you covered. Our superior quality insulation products provide maximum energy efficiency, are safe for you and the environment, and are some of the most effective sound insulators on the market. Our insulation technicians are on a mission to improve comfort, energy efficiency, and savings for business and homeowners throughout the area. Backed by over 38 years of service in the insulation industry, USA Insulation is a name you can trust.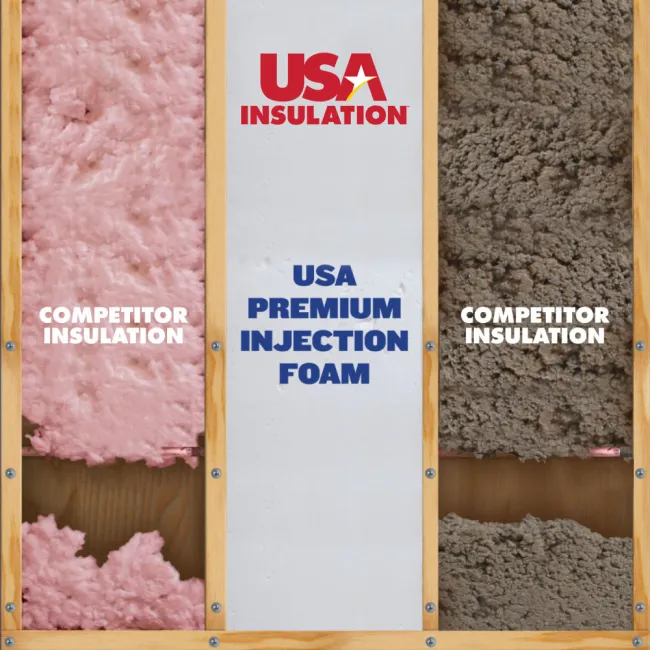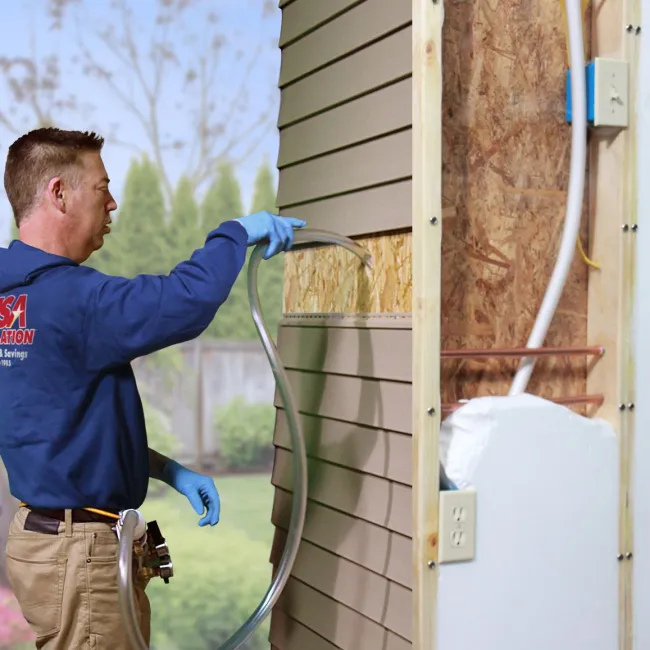 Injection Wall Foam
Used on both exterior walls and interior walls, USA Premium Injection Foam is second to none. It is injected into wall spaces with a fast application process, filling cracks and crevices that most other insulation products can't. The insulation fills spaces behind electrical and phone wires, pipes, electrical outlets, and other areas for maximum efficiency.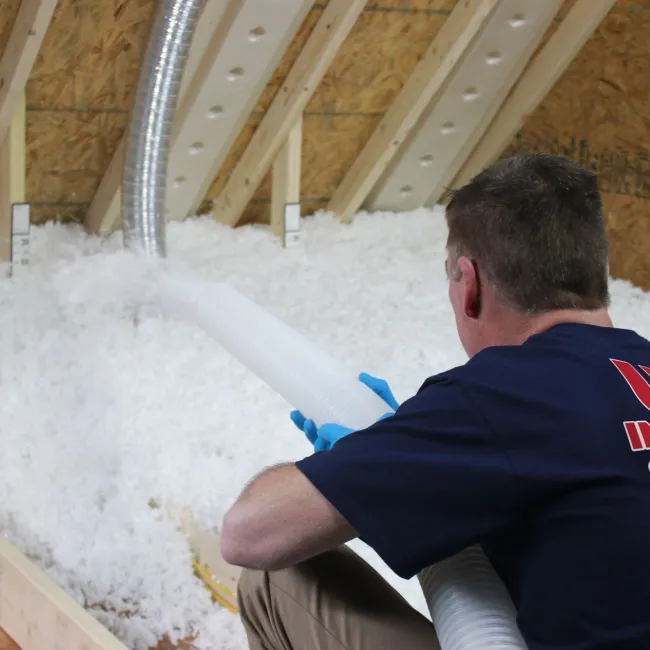 Blown-In Attic Insulation
When your attic is not properly insulated and ventilated, you can lose conditioned air quickly, making your home more difficult - and more expensive - to keep comfortable during the winter as well as the summer. In addition to letting heat escape during the cold winter months, a poorly insulated attic is a major contributing factor in the formation of ice dams, icicles, and mold growth, which can be both a health and safety hazard for your family and your property.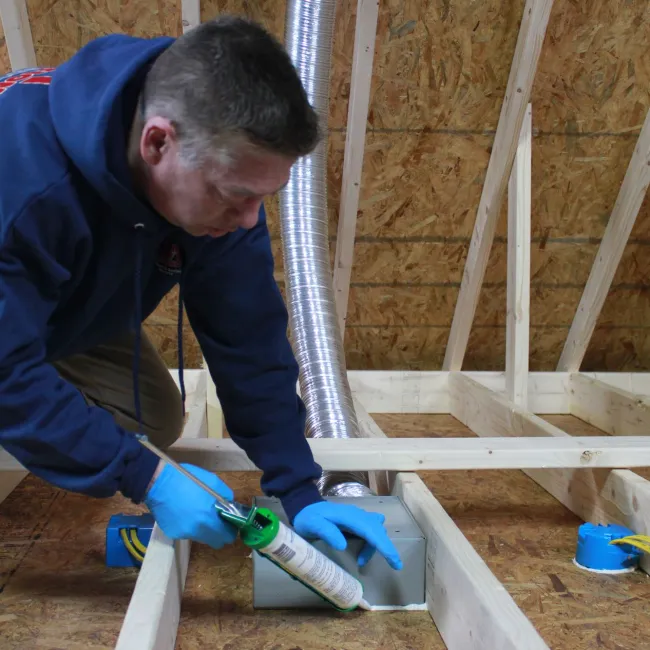 Air Sealing
Our highly skilled, trained, and experienced energy and insulation experts can come to your home to conduct our "Search and Seal" procedure. This process finds and targets the leaks that are hurting your home's energy efficiency, and seals them off for energy use reduction!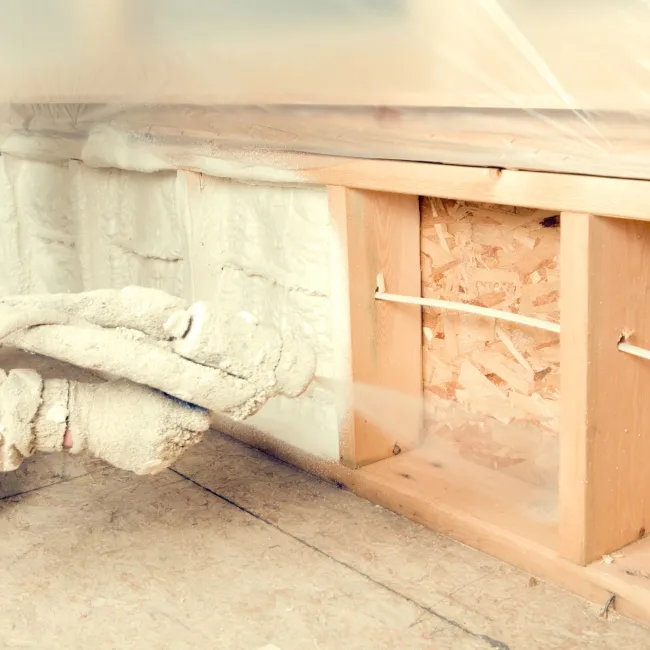 Spray Foam
Spray polyurethane foam (SPF) is an innovative foam plastic substance that is sprayed onto an open surface in paint-like form and then expands to create an insulating barrier against wind and outside temperatures. Once the insulation sets, it expands to create an insulation barrier against extreme temperatures and moisture.


Ready for a more comfortable home?

Let us test your home's energy efficiency for free. Request a free insulation inspection & estimate today.

Why do you need to
re-insulate your home or business?

10%
Energy Loss Through Windows
25%
Energy Loss Through Attic
35%
Energy Loss Through Walls
*15% of energy is lost through the basement & floor
Your Walls Waste More Energy Than You Think
If your home was built before 1980, that automatically makes you one of the 77 million Americans whose homes are insufficiently insulated, if they are insulated at all. Prior to 1980, there were no building codes for insulation minimums.
Latest
Promotions
Free Attic
With whole home insulation.
Does not include spray foam. May not be combined with other offers.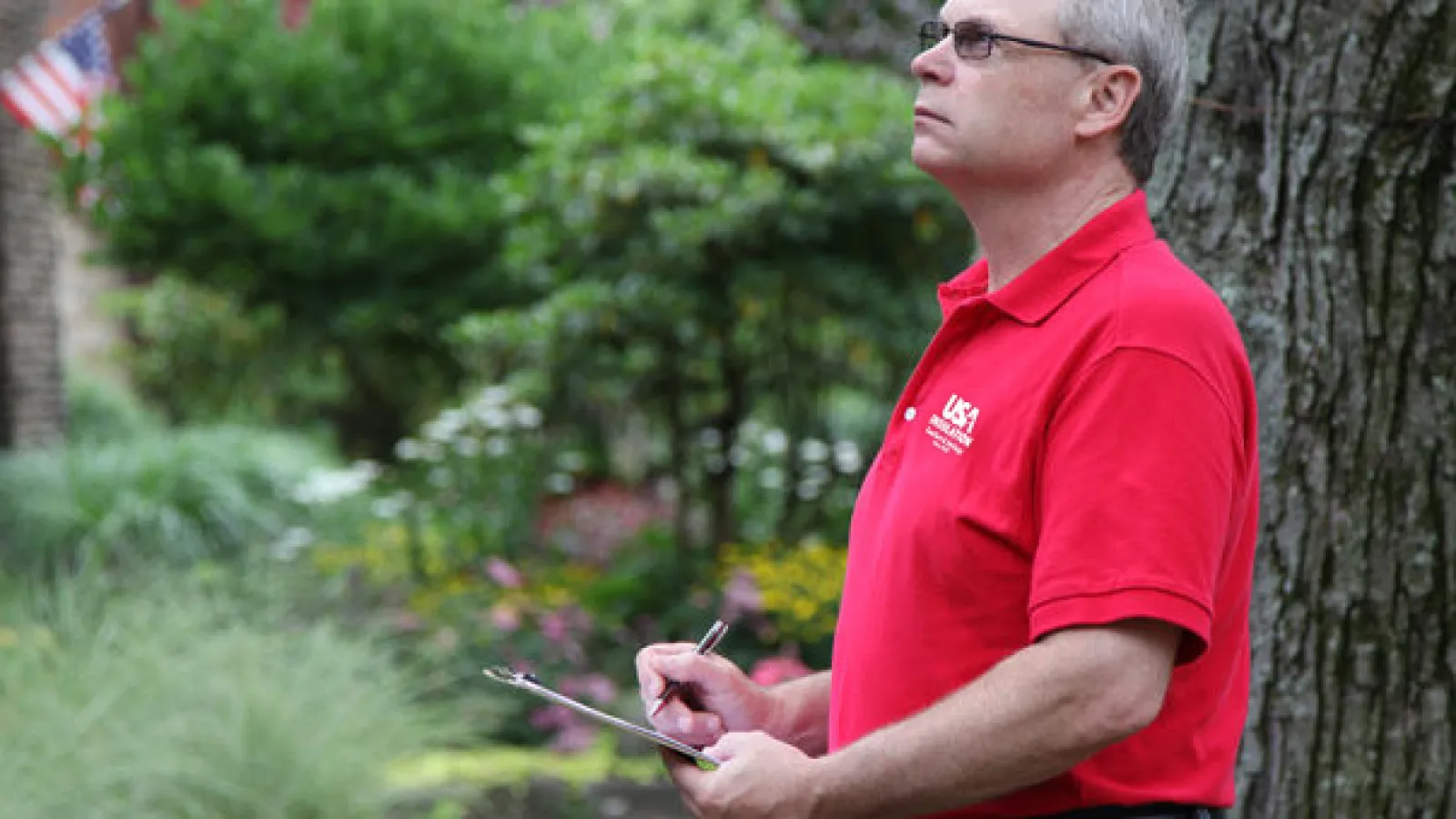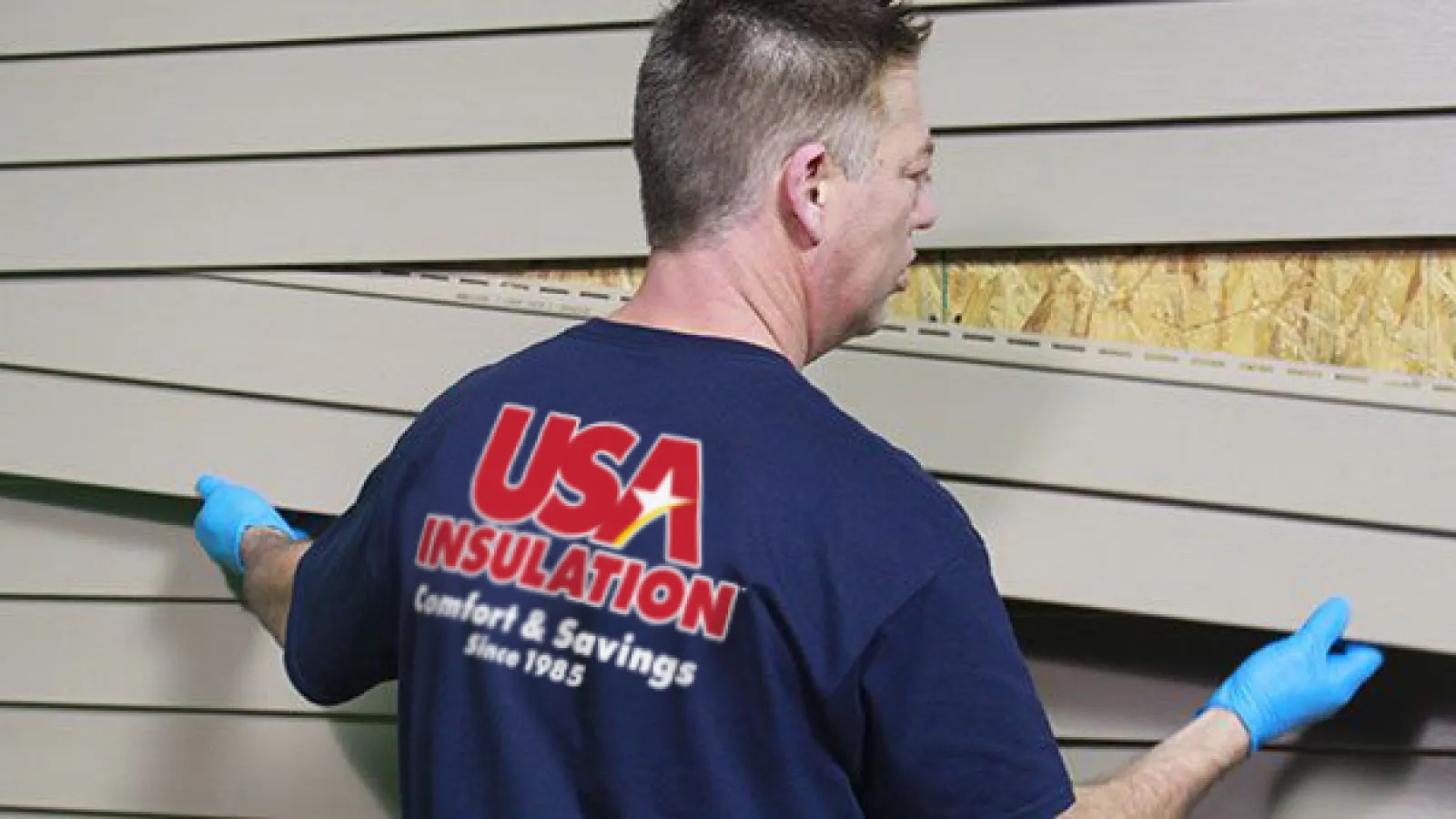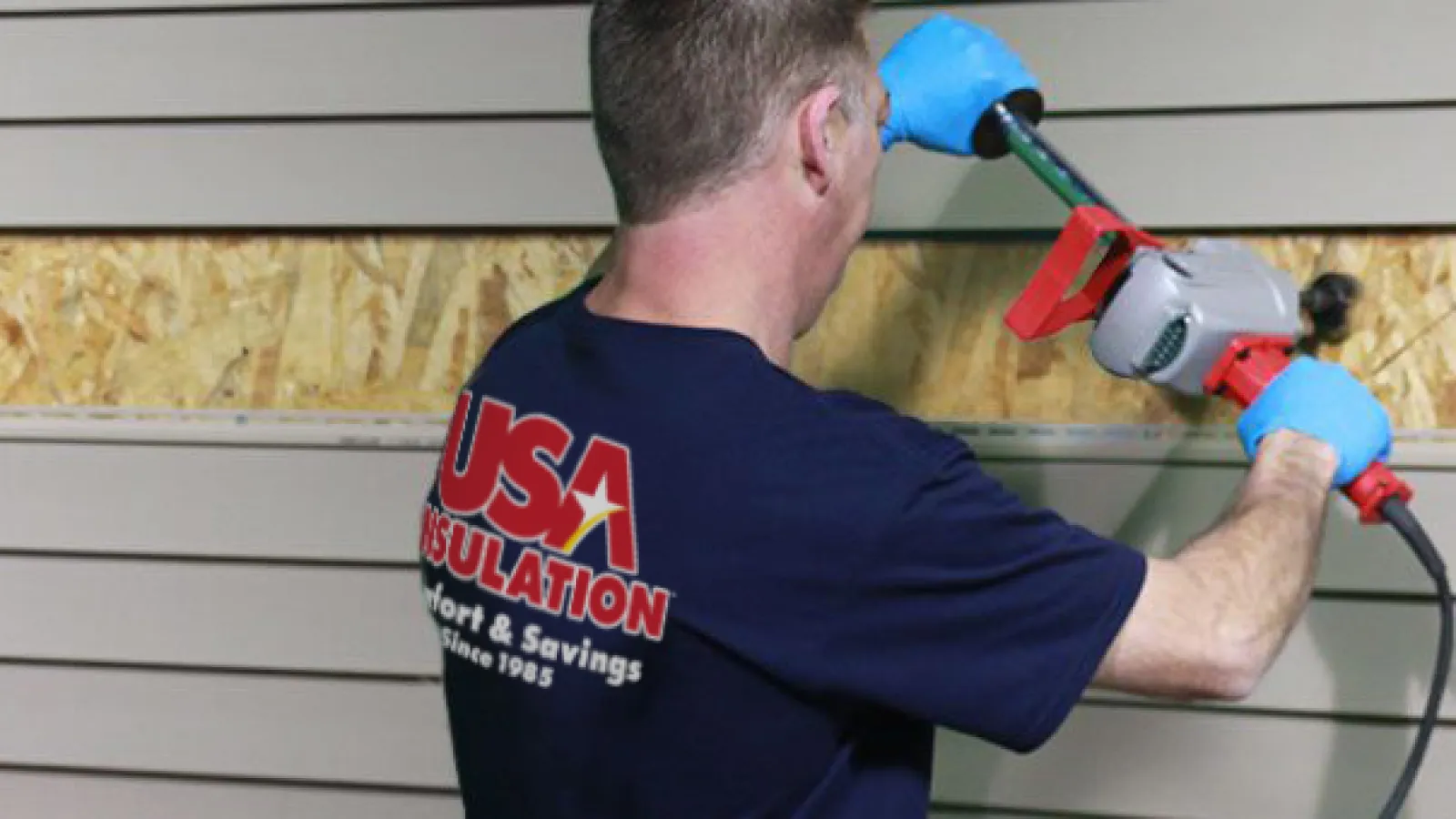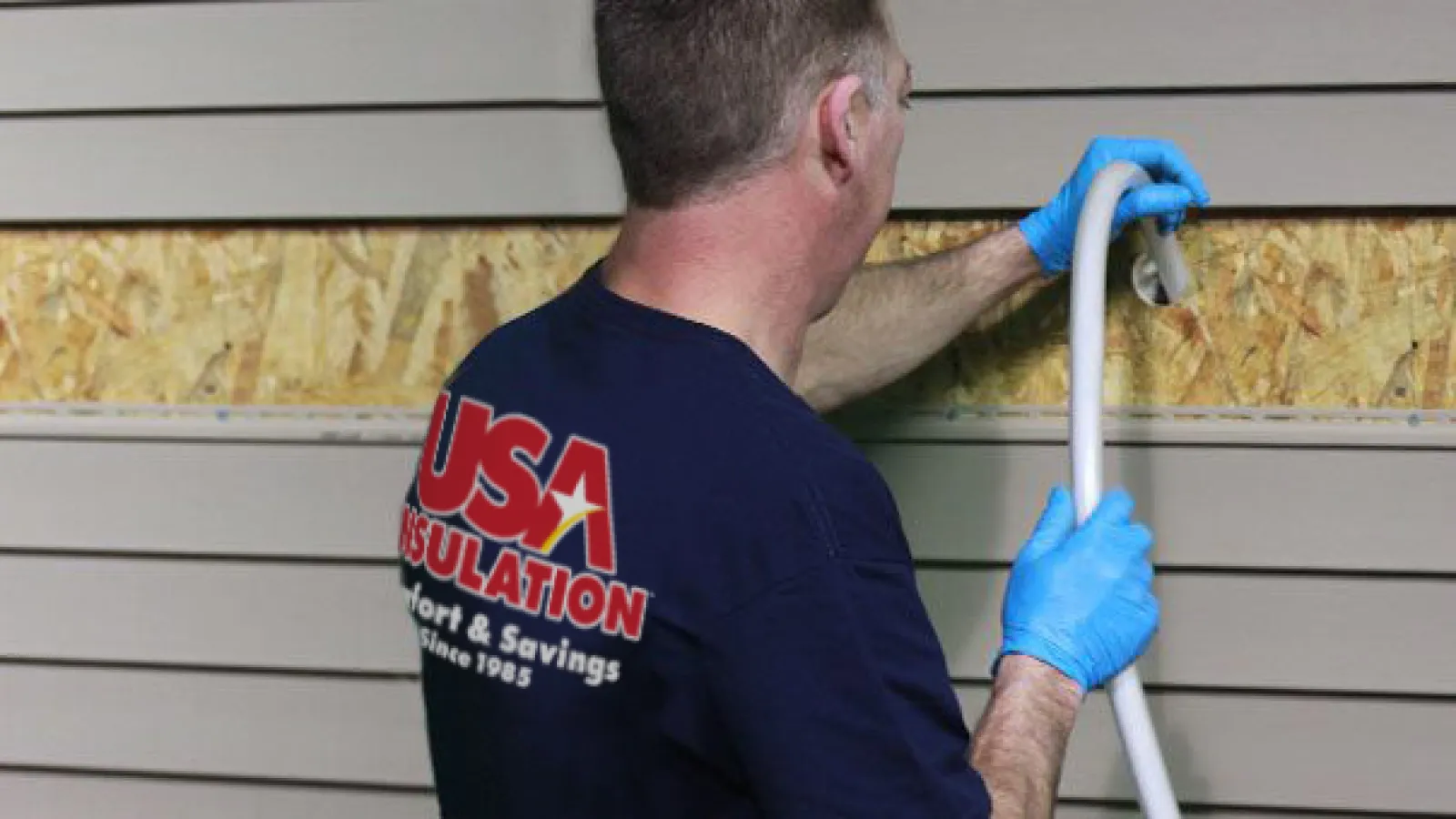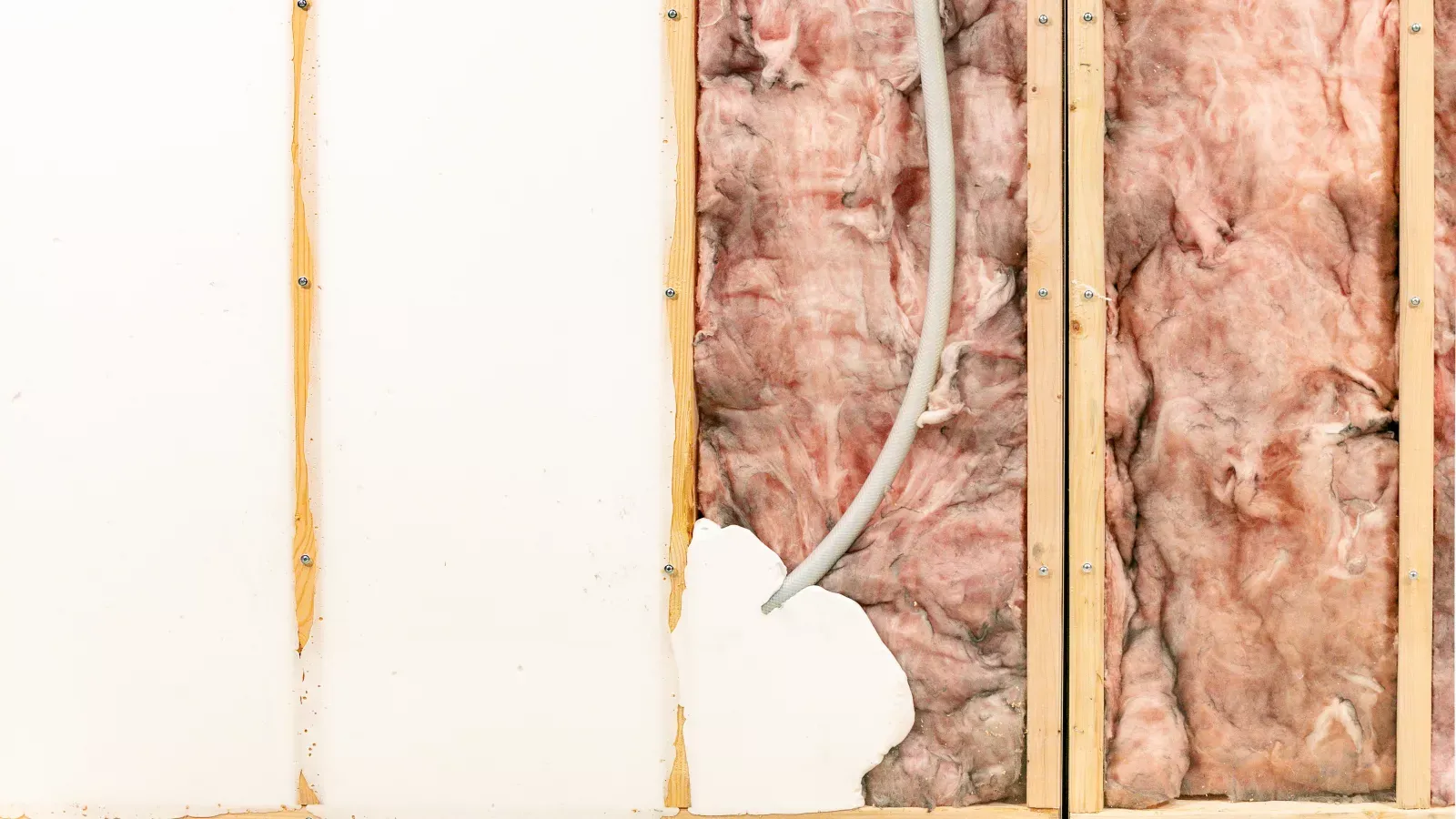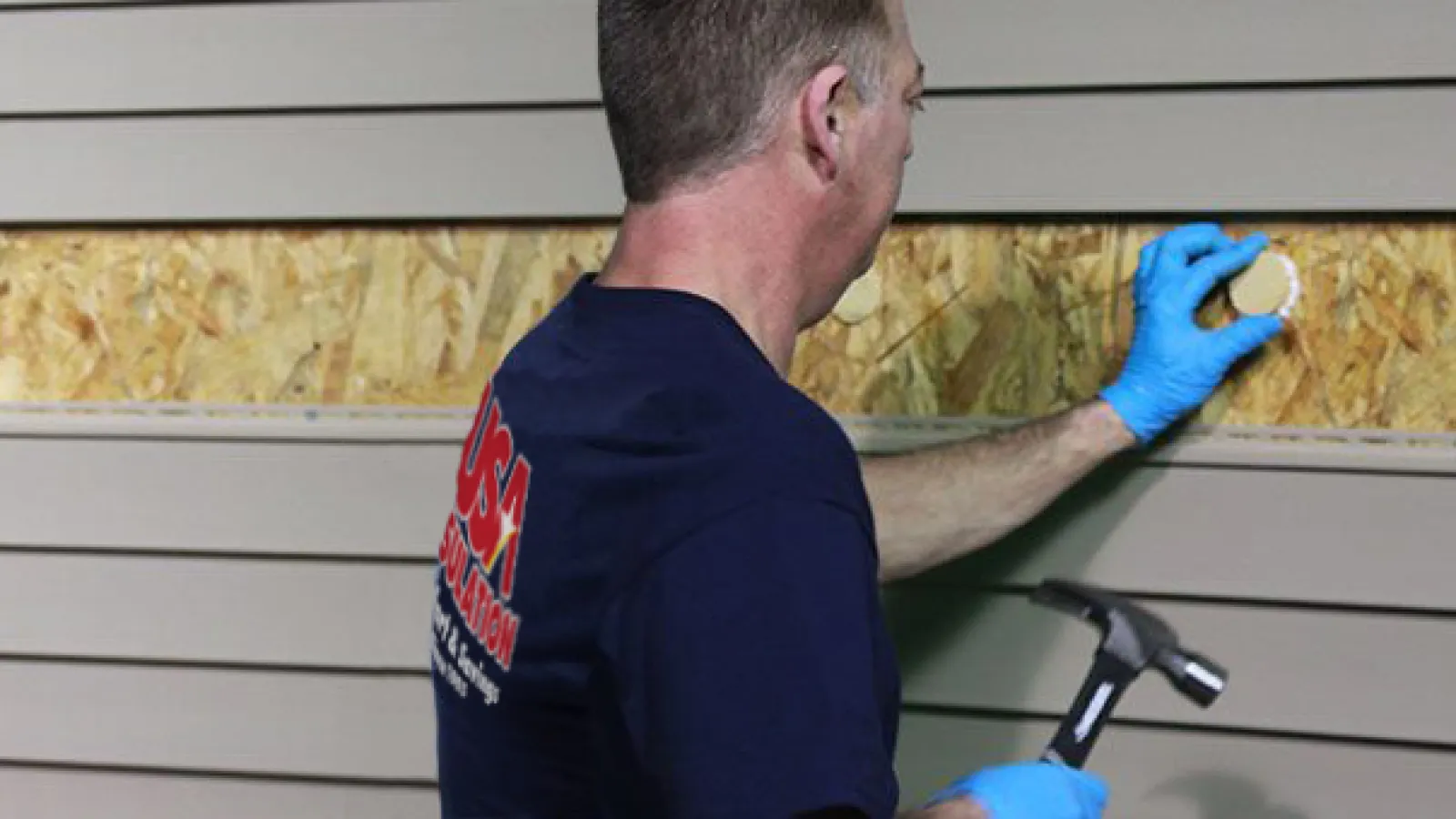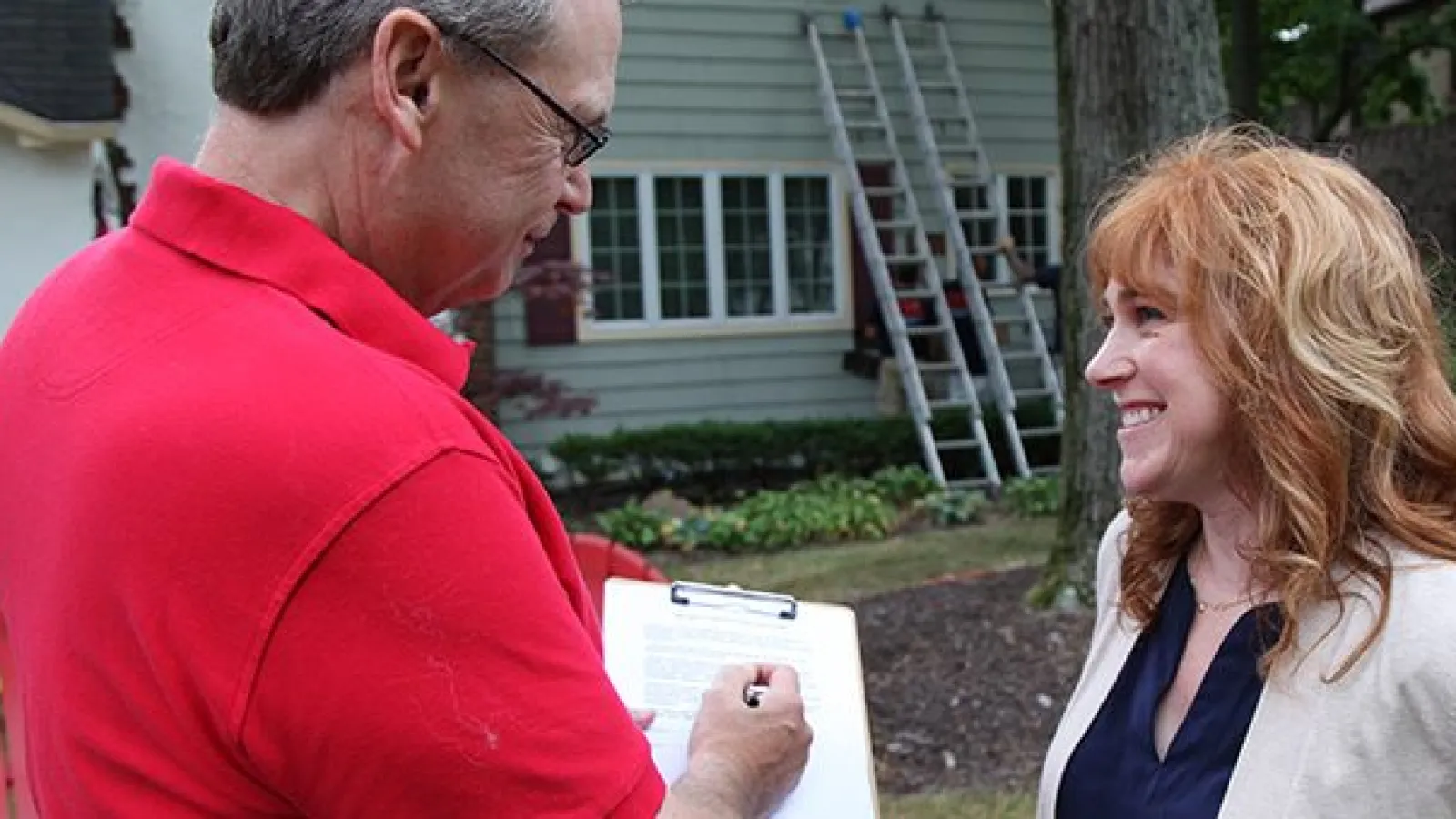 Pre-Installation Walkthrough

On installation day, we'll start by walking through the interior and around the exterior of your home together, explaining our process and what to expect.

Remove Siding

For homes with side paneling, we remove them on each section of wall.

Drill Holes
Next, we drill small holes between each wall stud along the side of the home. For homes with brick, we'll drill holes in the mortar to access the wall.

Inject Foam
After drilling holes, we then insert a tube through the holes into the wall cavity and begin to pump in our USA Premium Foam Insulation.

Fill Wall Cavities
We fill the wall cavity with the injection foam and it squeezes between gaps and crevices, forming an effective barrier. The insulation product hardens within minutes!

Plug Holes & Reinstall Siding
After insulating, we plug each hole, or cover with matching mortar, and return the siding to the home with no visible difference. It'll look like we were never there.

Post-Installation Walkthrough
We'll walk back through the interior and around the exterior with you, showing you exactly what we did and ensure that the finished product and clean-up meet your satisfaction.

Some Thoughts From Our
Awesome Customers
I was very pleased with in installation of my house attic insulation. They team was extremely professional and did an outstanding job. They took the extra time to explain areas of my attic which...
- Chloie Russell
My neighbor has same size house as mine and he hired Extreme Green. Mistake. They insisted on 50% down and charged over $1,000 more than USA Insulation. They also took two days to do the job,...
- Steven Elston
We have a 150 year old farmhouse that just would not stay cool in the summer and struggled to stay warm in the winter. Brian, Darian, and Chevy came out and did the injection foam and blown-in...
- Mallory Shaw
USA insulation is wonderful. The two guys Chevy and James came out early to get the job started and realized that the drill bit would not fit the needs of my brick mortar. Chevy… Actually went...
- Raymond Poole
Darian and Brian were excellent. They called ahead and showed up in time. Did a wonderful job and were very professional.
- Tim Bush
Brian Belbin and his team, Kevin, Caleb and Jon were wonderful to work with. Clean, thorough, polite, respectful and a real pleasure to work with. It's been 2 days since we had our foam insulation...
- Gayla Baer-Taylor
Whole home insulation done in 5 hours. Guys were thorough in their work and cleaned up after themselves. Highly recommend!
- Sheila Haydon
Brian and Chris were super friendly and did a great job walking me through what we needed to do and the options we had to insulate my walls. I really appreciated that they didnt try to rush...
- Andrew Rhine
Great group to work with, had issues that strung the timeline out a bit but communication was great the entire time. So far from what I can tell the sound proofing is huge and my rooms with temp...
- Shawn Arringdale
OMG…what a difference my house is after using USA Insulation. My house was very leaky I could tell the temperature outside due to all the leaks. Now I can't believe it's 24 degrees outside...
- Annelisa Jamison
USA Insulation of Indianapolis proudly serves the following locations
Advance

Amo

Atlanta

Avon

Bargersville

Beech Grove

Boggstown

Brownsburg

Camby

Carmel

Charlottesville

Danville

Eminence

Fairland

Fishers

Flat Rock

Fortville

Fountaintown

Gwynneville

Indianapolis

Jamestown

Lizton

Martinsville

Mccordsville

Monrovia

Mooresville

Morgantown

Morristown

Needham

New Palestine

Nineveh

Noblesville

North Salem

Paragon

Pittsboro

Sheridan

Stilesville

Thorntown

Trafalgar

Waldron

Westfield

Whiteland

Whitestown

Wilkinson

Zionsville