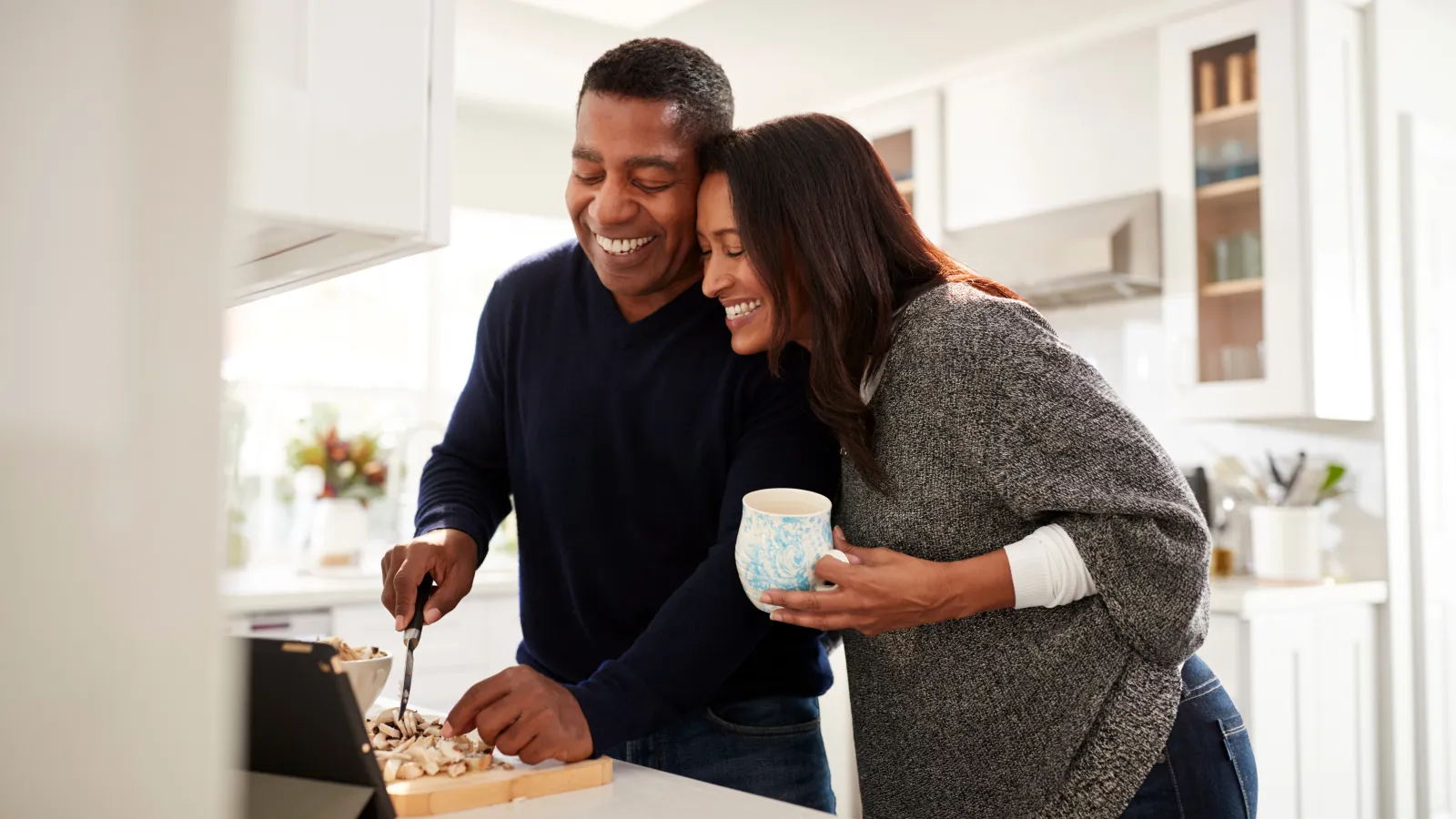 Atlanta Insulation Services
Reinsulate Your Home in Atlanta
with USA Insulation™
Insulation Services Throughout Atlanta & Surrounding Areas
Quality insulation installation doesn't have to be complicated. It can be as simple as calling on USA Insulation of Atlanta! Our insulation experts offer all types of insulation services, from blown-in insulation for attics to spray foam or injection foam for whole property protection. Our home insulation services do so much more than just protect your home from the elements. In addition to improved comfort, you benefit from:

Consistent, reliable temperatures

Optimal energy savings and savings on monthly bills

Environmentally safe and healthier products

Proven process for long-lasting, superior insulation

Higher R-value than typical insulations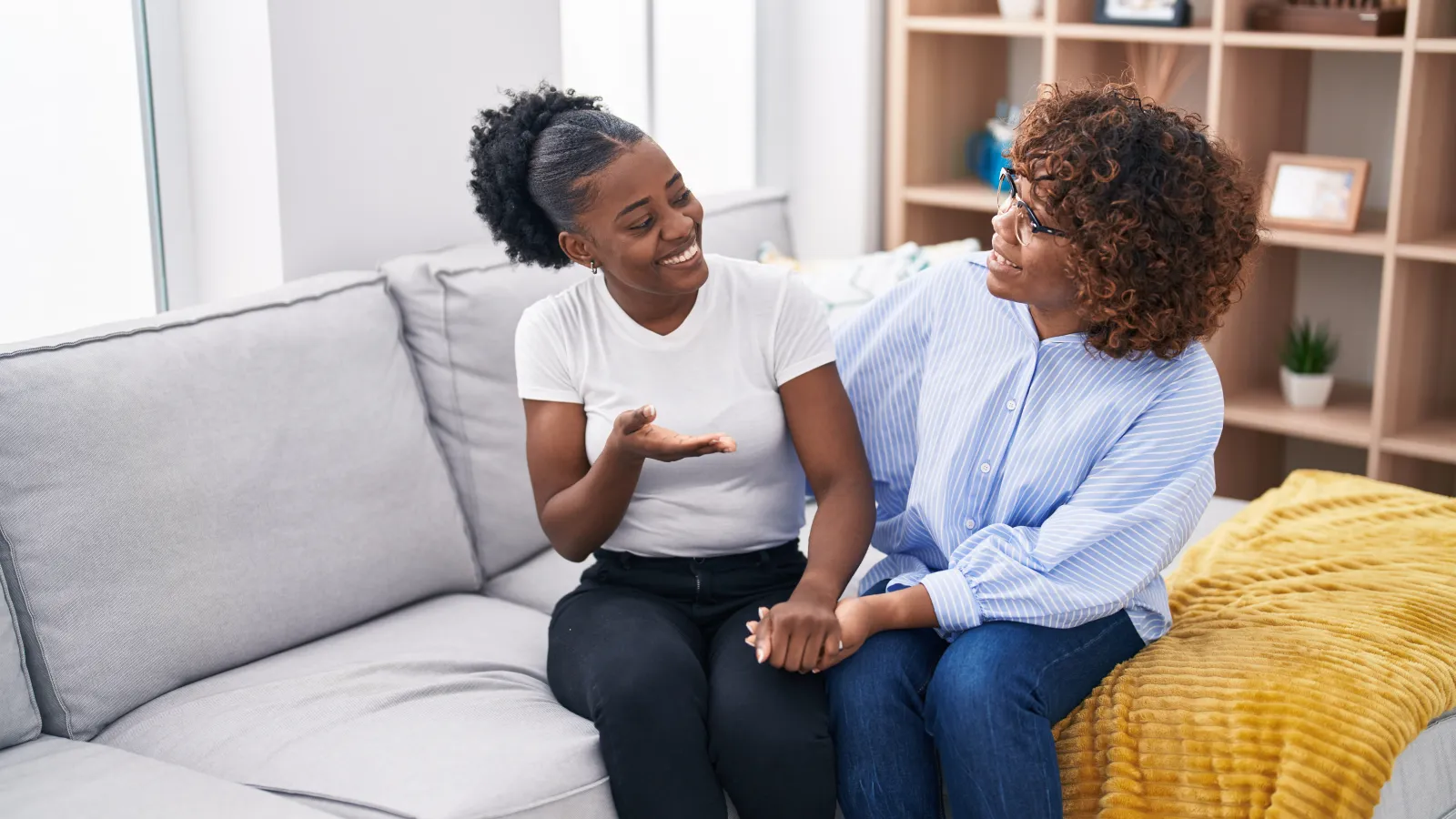 Quality Insulation Products,
Improved Comfort.

USA Insulation provides whole-home insulation solutions nationwide with our proprietary USA Premium Foam Insulation. Our injection foam provides incredible benefits by creating a solid barrier between your home and the outside environment.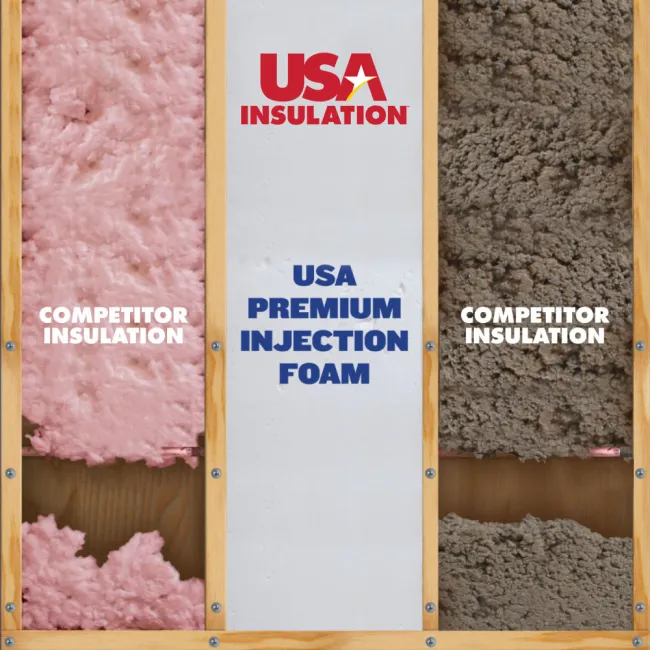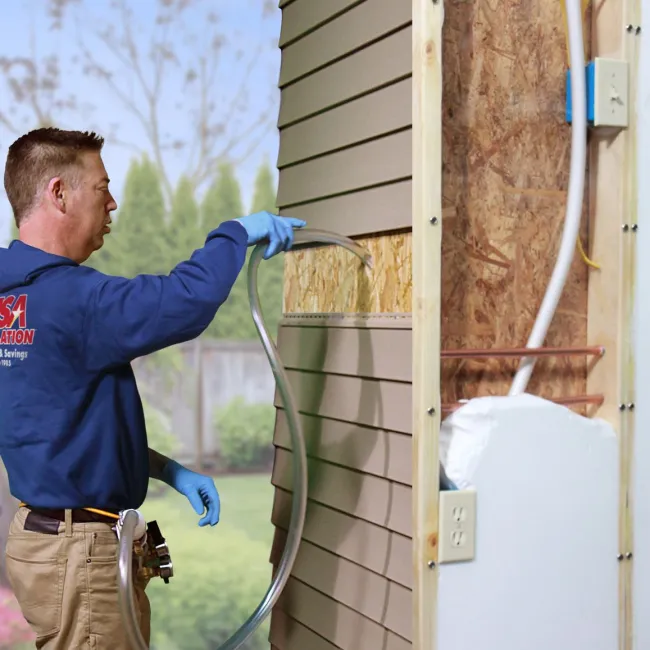 Injection Wall Foam
Used on both exterior walls and interior walls, USA Premium Injection Foam is second to none. It is injected into wall spaces with a fast application process, filling cracks and crevices that most other insulation products can't. The insulation fills spaces behind electrical and phone wires, pipes, electrical outlets, and other areas for maximum efficiency.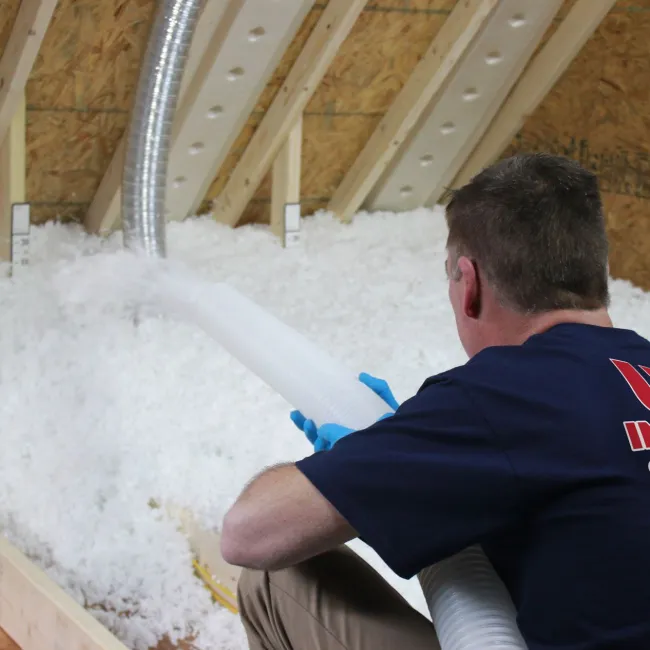 Blown-In Attic Insulation
When your attic is not properly insulated and ventilated, you can lose conditioned air quickly, making your home more difficult - and more expensive - to keep comfortable during the winter as well as the summer. In addition to letting heat escape during the cold winter months, a poorly insulated attic is a major contributing factor in the formation of ice dams, icicles, and mold growth, which can be both a health and safety hazard for your family and your property.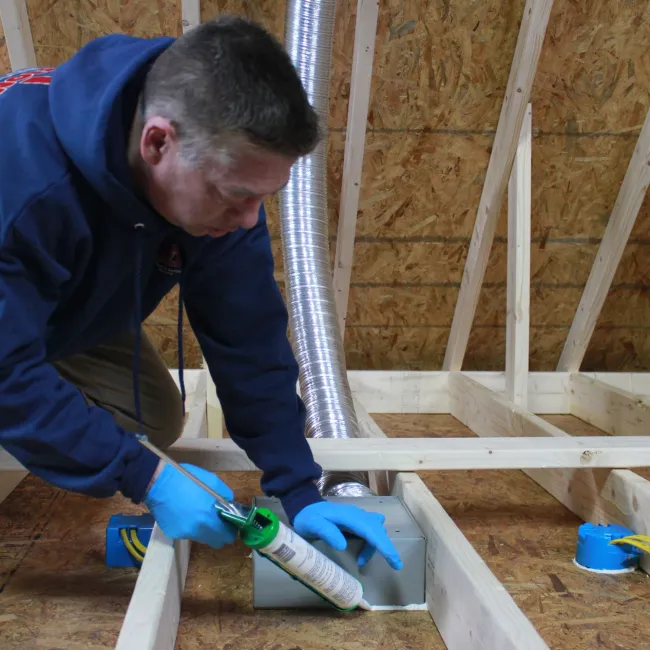 Air Sealing
Our highly skilled, trained, and experienced energy and insulation experts can come to your home to conduct our "Search and Seal" procedure. This process finds and targets the leaks that are hurting your home's energy efficiency, and seals them off for energy use reduction!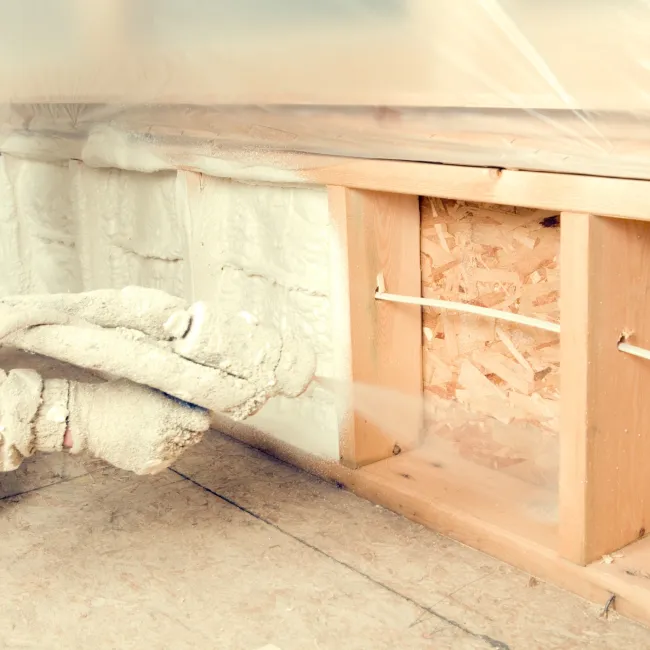 Spray Foam
Spray polyurethane foam (SPF) is an innovative foam plastic substance that is sprayed onto an open surface in paint-like form and then expands to create an insulating barrier against wind and outside temperatures. Once the insulation sets, it expands to create an insulation barrier against extreme temperatures and moisture.


Let us test your home's energy efficiency for free.

Request a free insulation inspection & estimate today.

Why do you need to
re-insulate your home or business?

10%
Energy Loss Through Windows
25%
Energy Loss Through Attic
35%
Energy Loss Through Walls
*15% of energy is lost through the basement & floor
Your Walls Waste More Energy Than You Think
If your home was built before 1980, that automatically makes you one of the 77 million Americans whose homes are insufficiently insulated, if they are insulated at all. Prior to 1980, there were no building codes for insulation minimums.
Latest
Promotions
Free Attic
With whole home insulation.
Does not include spray foam. May not be combined with other offers.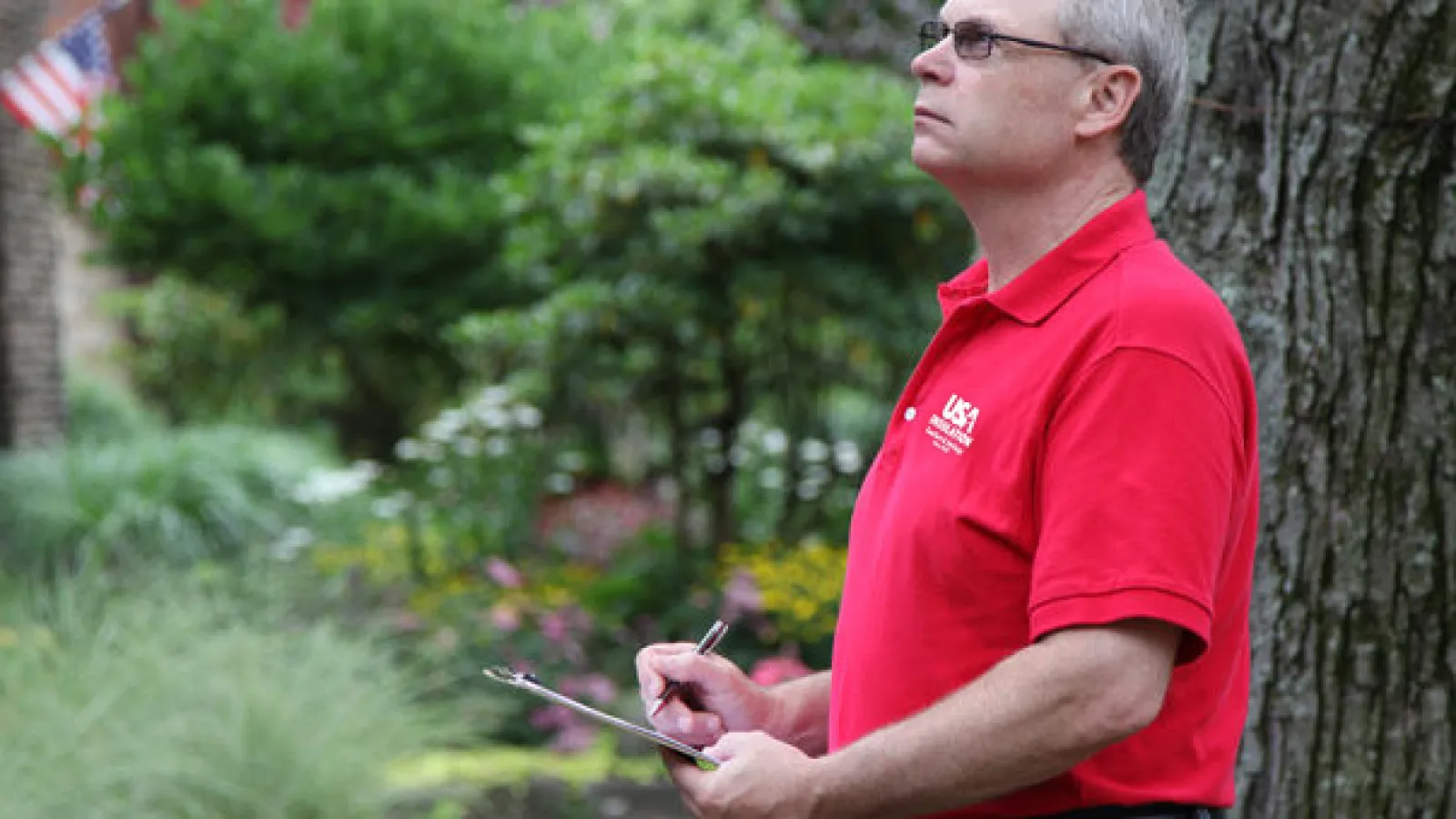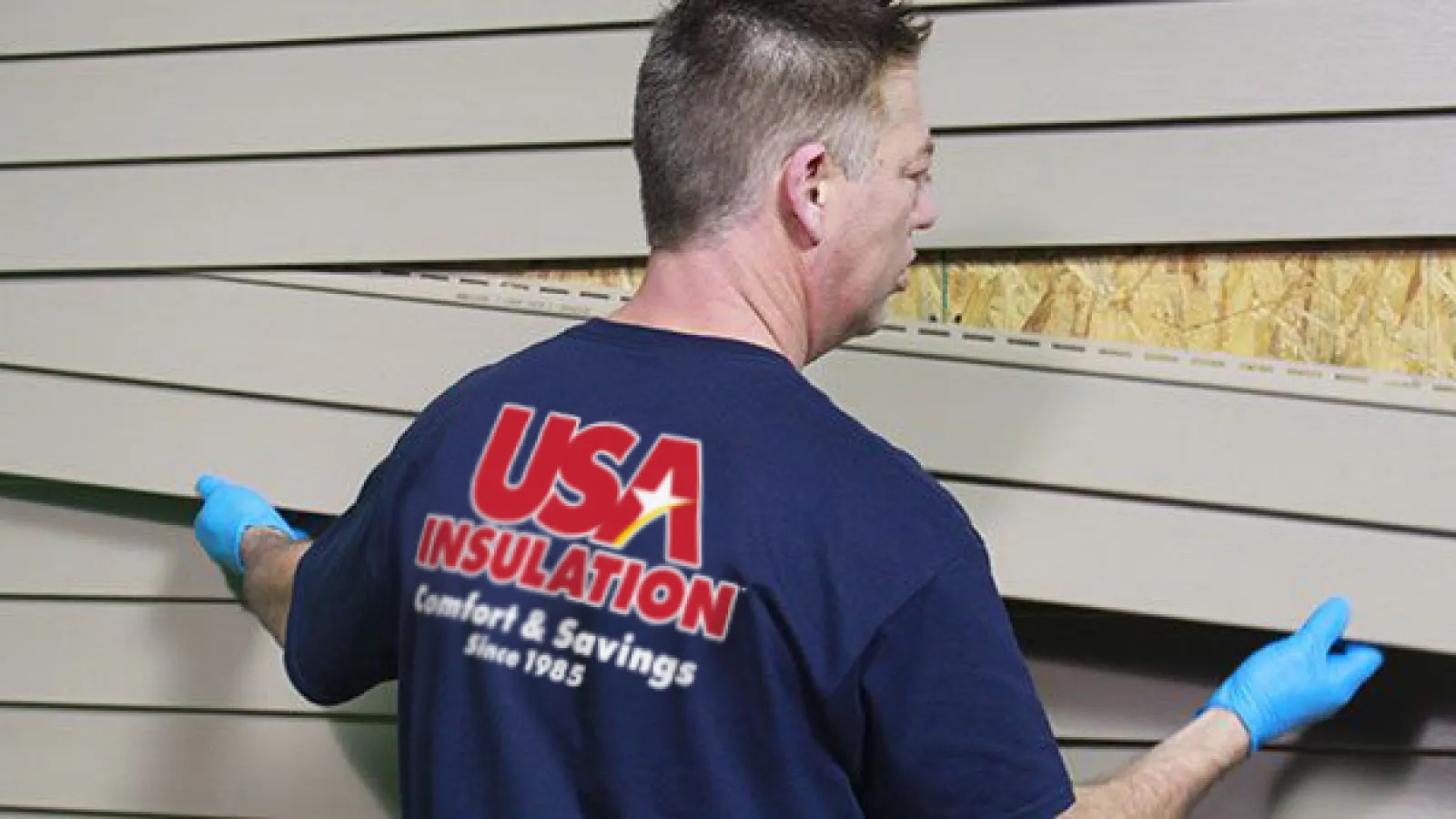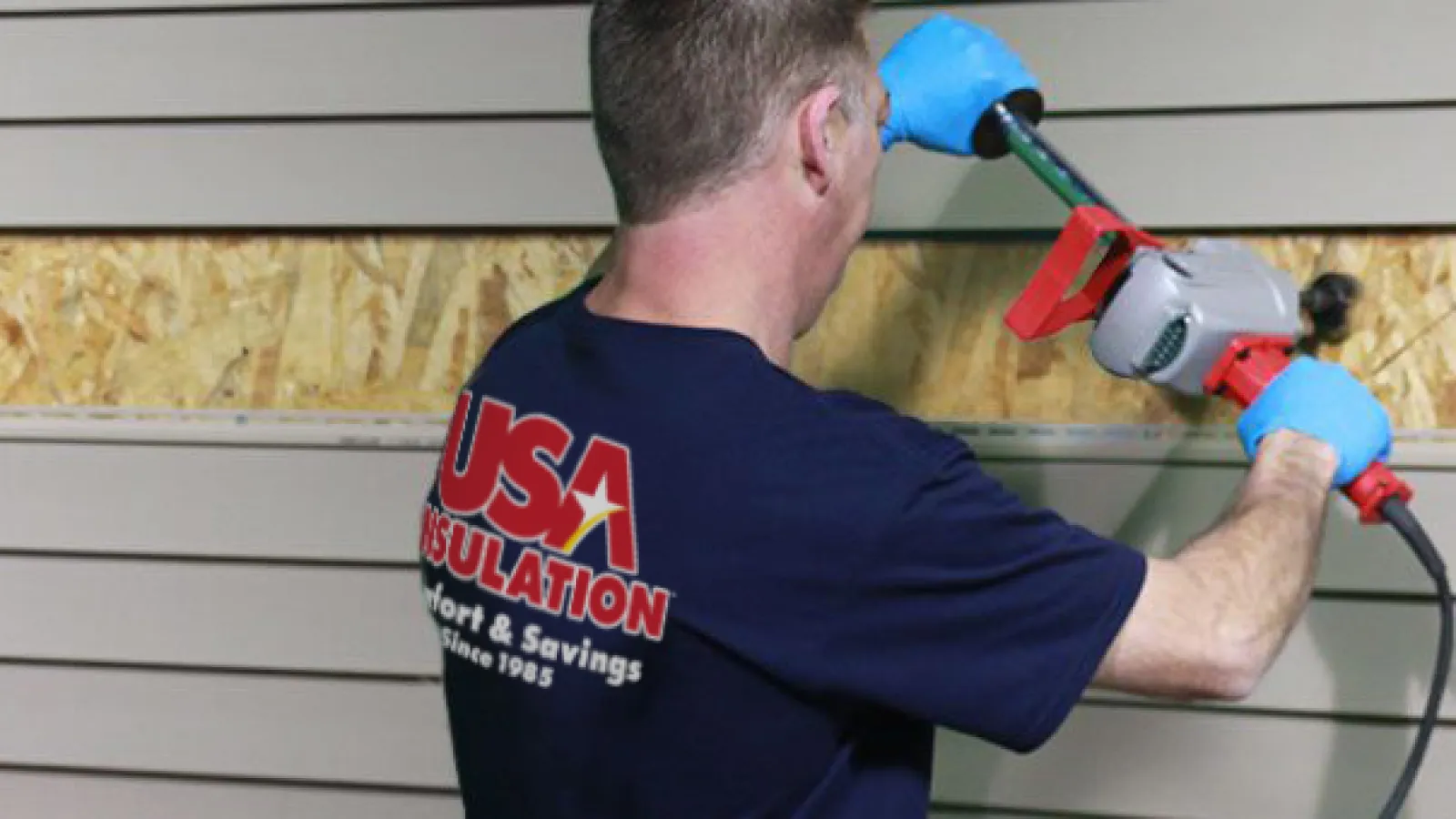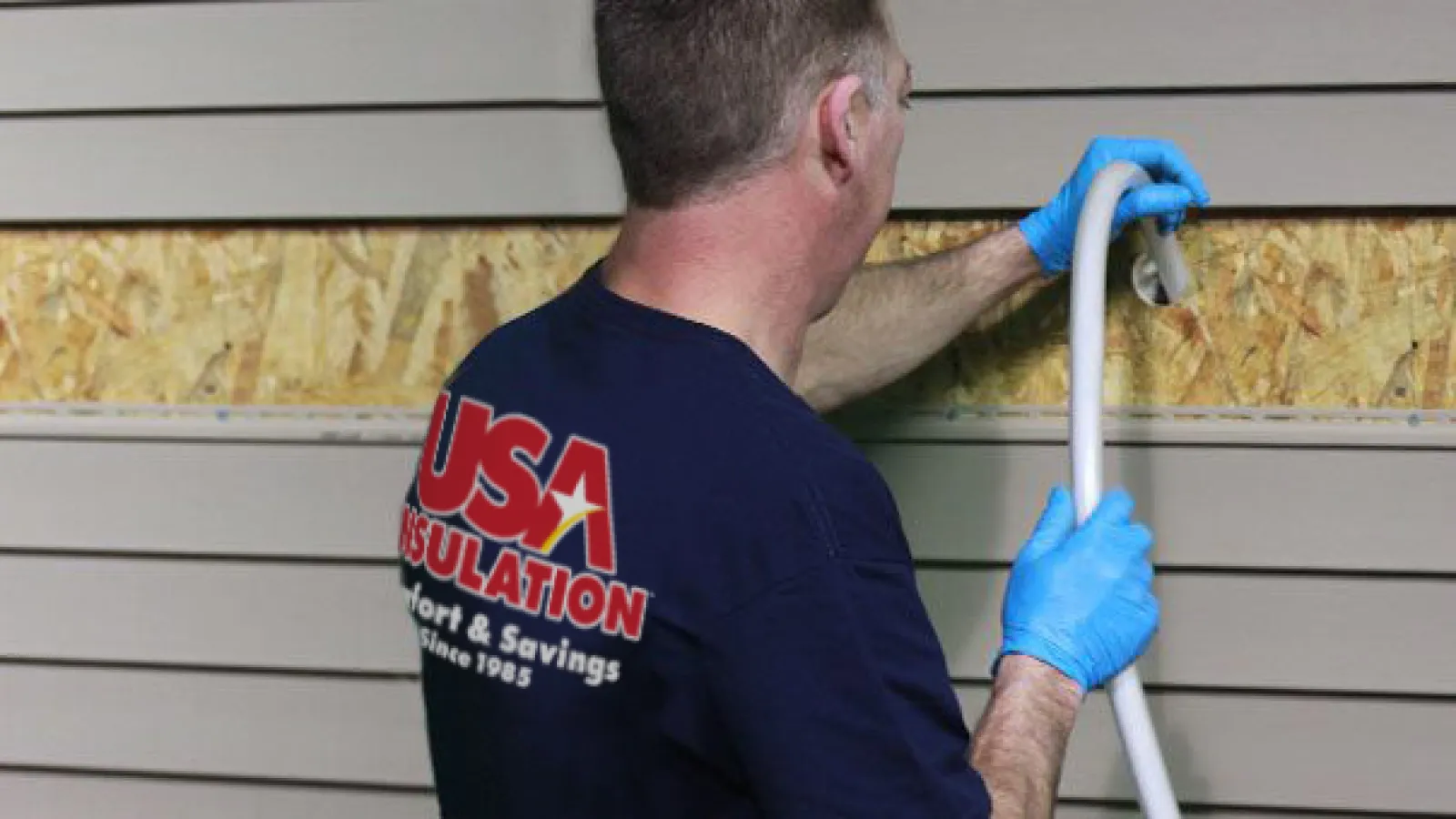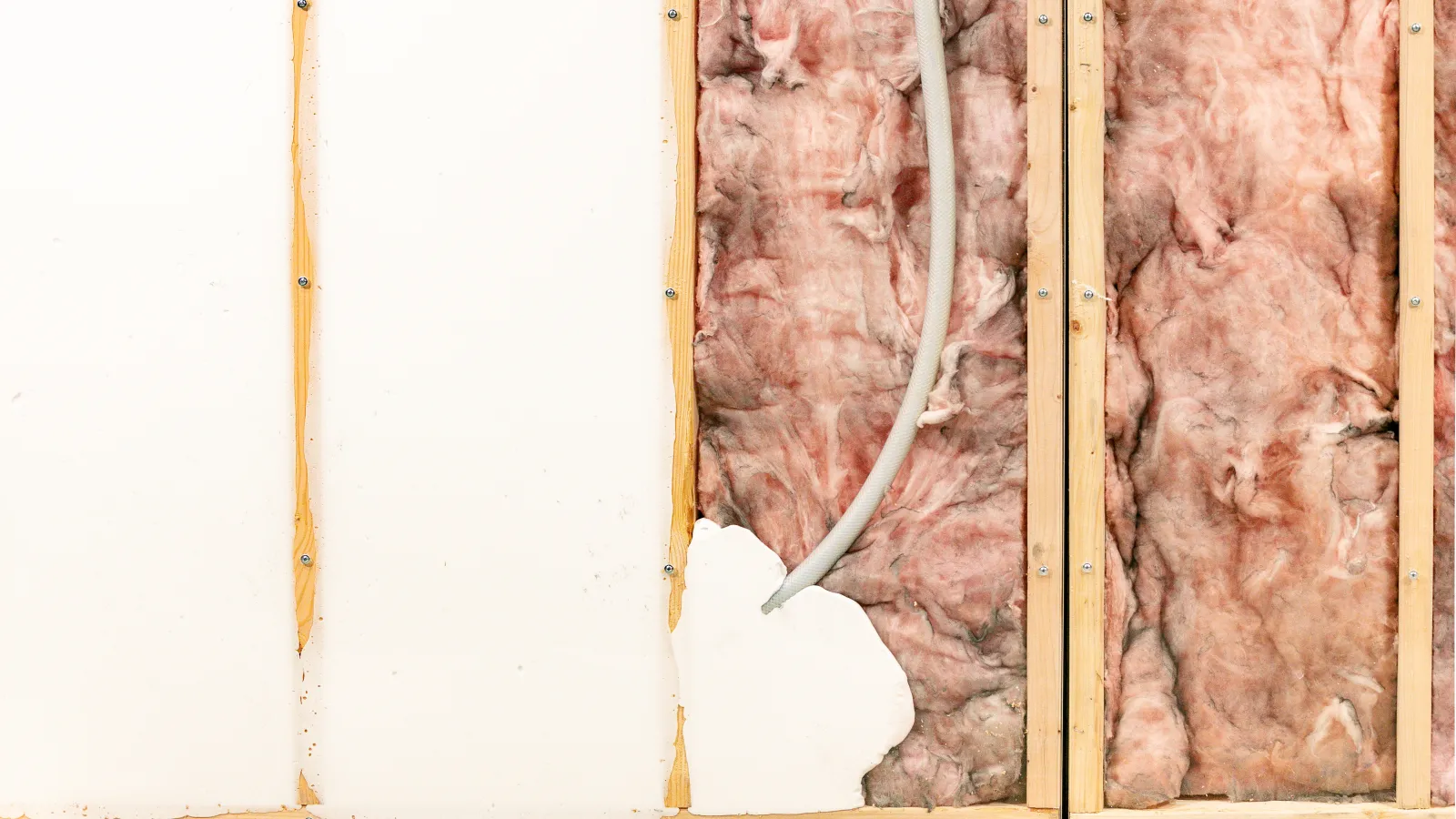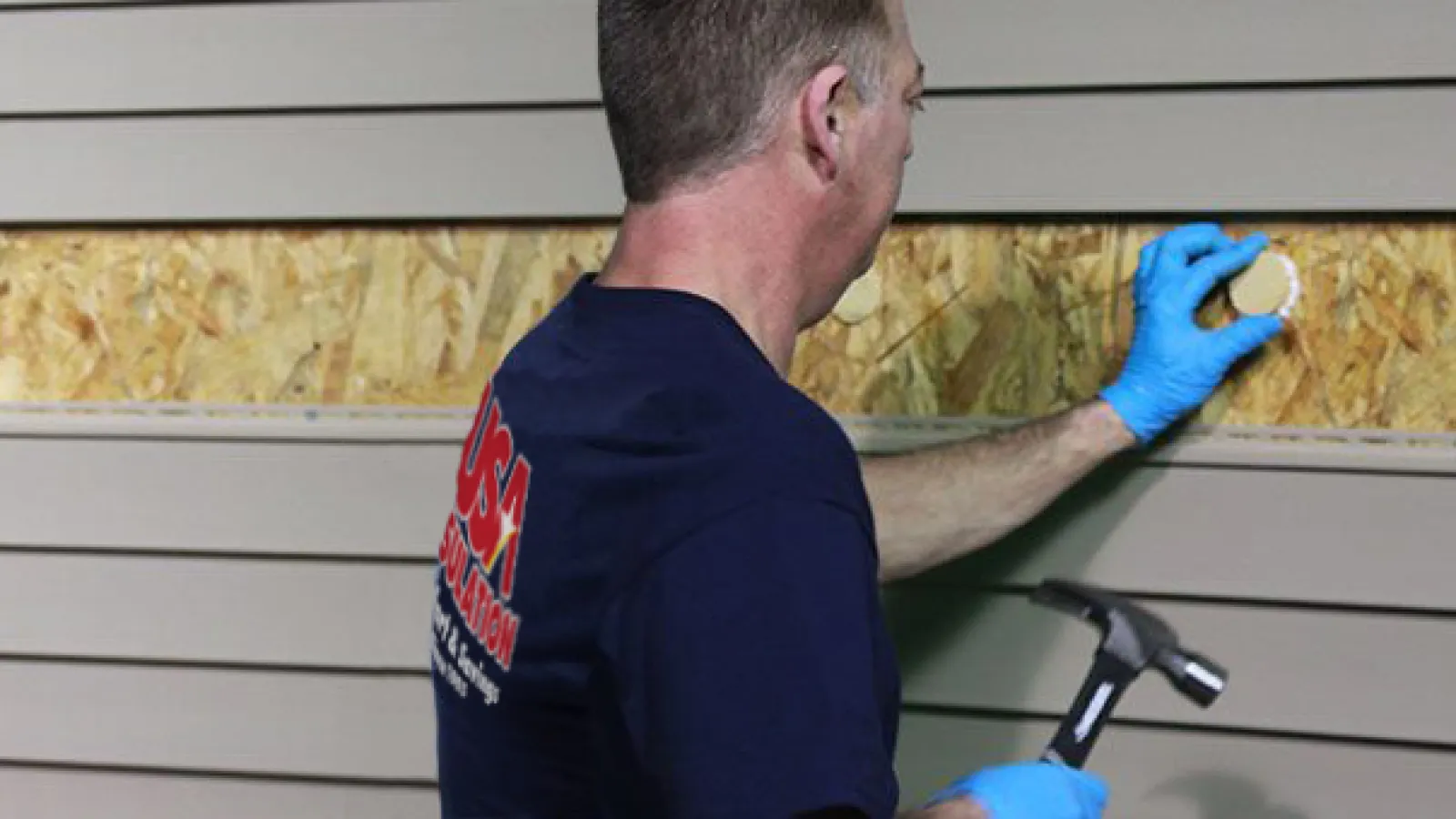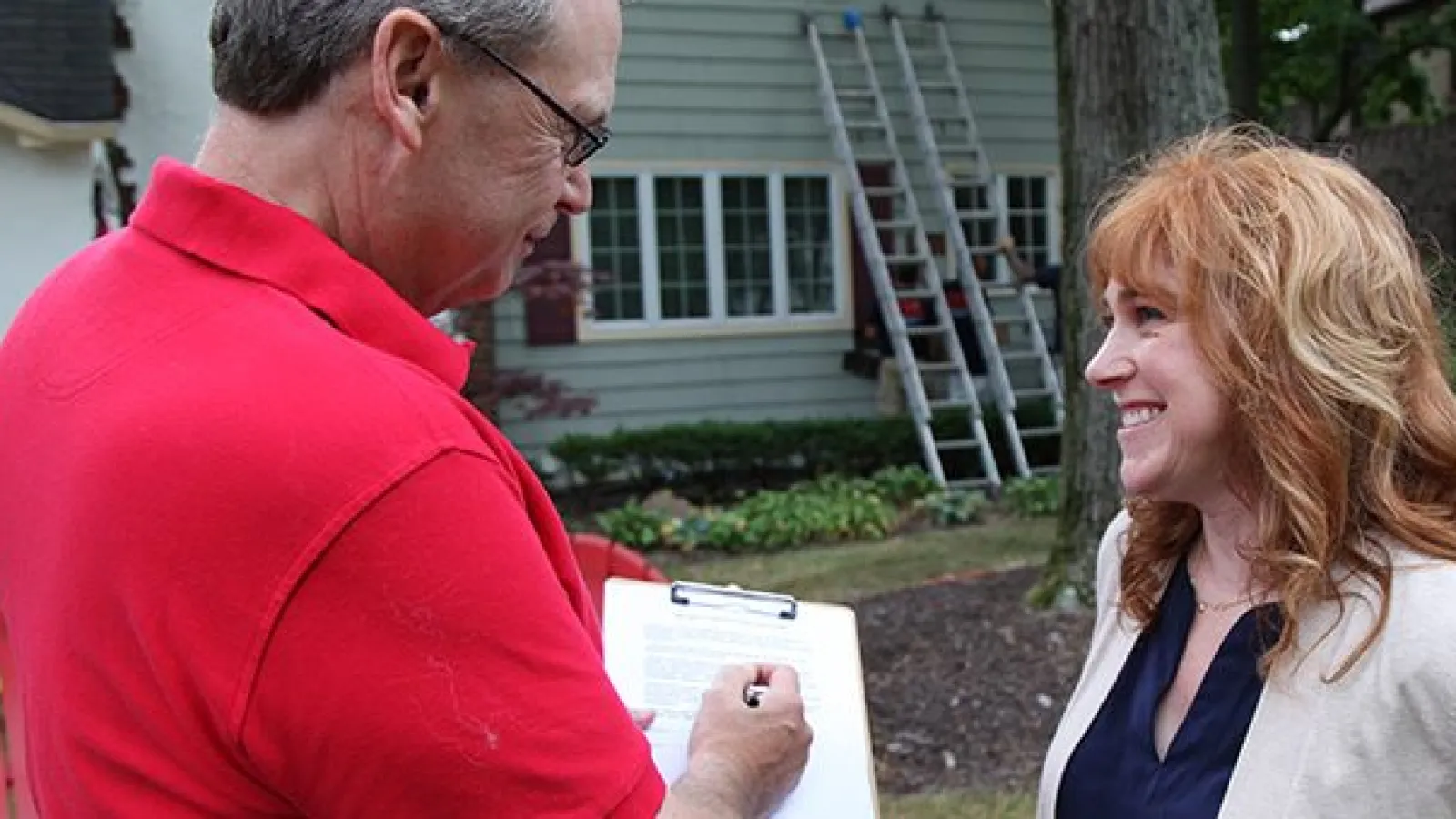 Pre-Installation Walkthrough

On installation day, we'll start by walking through the interior and around the exterior of your home together, explaining our process and what to expect.

Remove Siding

For homes with side paneling, we remove them on each section of wall.

Drill Holes
Next, we drill small holes between each wall stud along the side of the home. For homes with brick, we'll drill holes in the mortar to access the wall.

Inject Foam
After drilling holes, we then insert a tube through the holes into the wall cavity and begin to pump in our USA Premium Foam Insulation.

Fill Wall Cavities
We fill the wall cavity with the injection foam and it squeezes between gaps and crevices, forming an effective barrier. The insulation product hardens within minutes!

Plug Holes & Reinstall Siding
After insulating, we plug each hole, or cover with matching mortar, and return the siding to the home with no visible difference. It'll look like we were never there.

Post-Installation Walkthrough
We'll walk back through the interior and around the exterior with you, showing you exactly what we did and ensure that the finished product and clean-up meet your satisfaction.

Some Thoughts From Our
Awesome Customers
Great experience from the estimate to the install. Fair price, and great product/service! Installers were careful and respectful of our property. They arrived in time and with everything they...
- Donald Raymond
This company is buttoned up! From estimate to completion this company exceeded expectations. The owner, Ryan, showed up to inspect the work and walked through the completed job with me to review...
- Douglas Kaye
I had insulation and some missing vapor barrier installed in my home today 5/24/2023. The Representative was supper helpful in everything I needed and helped me with getting my financing...
- Arlene Jones
Wow, what a difference a little insulation makes. Had the team from USA Insulation come out and install their foam insulation in our 1964 built brick ranch. When the guys finished my wife and I...
- Neal Spruill
We have used USA Insulation on two occasions, November 2021 on our main dwelling, and again in July 2023 on our newly constructed detached 18 x 40 garage. I found them initially from a tv ad while...
- Robert Cole
Great friendly group of guys that came out to fix an insulation issue. House was built in 1939 and had no insulation. With the job you guys did, it improved a lot. The only issue I have is that I...
- Frederick Ward
The customer service I received was exceptionally great, the Estimator sales person/Office staff and the Insulation Installers – They all did a great job and went above and beyond to fulfill our...
- Hobbs Hartley
I was in desperate need of insulation after having a pest issue in my attic and after I was able to resolve the issue USA Insulation had just what I needed. Caleb was incredibly informative and...
- Robert Sever
After two companies came out to give me installation quotes, Caleb Peters assessed the situation and gave a different perspective. The other two companies wanted to add to my current blown in...
- Octavia Abrams
USA Insulation has been such a huge help with properties that I have renovated. Jessica especially is such a great communicator and helped accommodate many tricky scheduling changes I had. The...
- Ashley Elizabeth
USA Insulation of Atlanta proudly serves the following locations
Acworth

Alpharetta

Auburn

Austell

Avondale Estates

Buford

Canton

Clarkston

Conley

Conyers

Covington

Cumming

Dacula

Douglasville

Duluth

Ellenwood

Fairburn

Fayetteville

Flowery Branch

Forest Park

Grayson

Hoschton

Jonesboro

Kennesaw

Lawrenceville

Lilburn

Lithia Springs

Lithonia

Loganville

Mableton

Monroe

Morrow

Oakwood

Oxford

Peachtree Corners

Pine Lake

Powder Springs

Red Oak

Rex

Riverdale

Roswell

Scottdale

Snellville

Statham

Stockbridge

Suwanee

Tucker

Union City

Woodstock