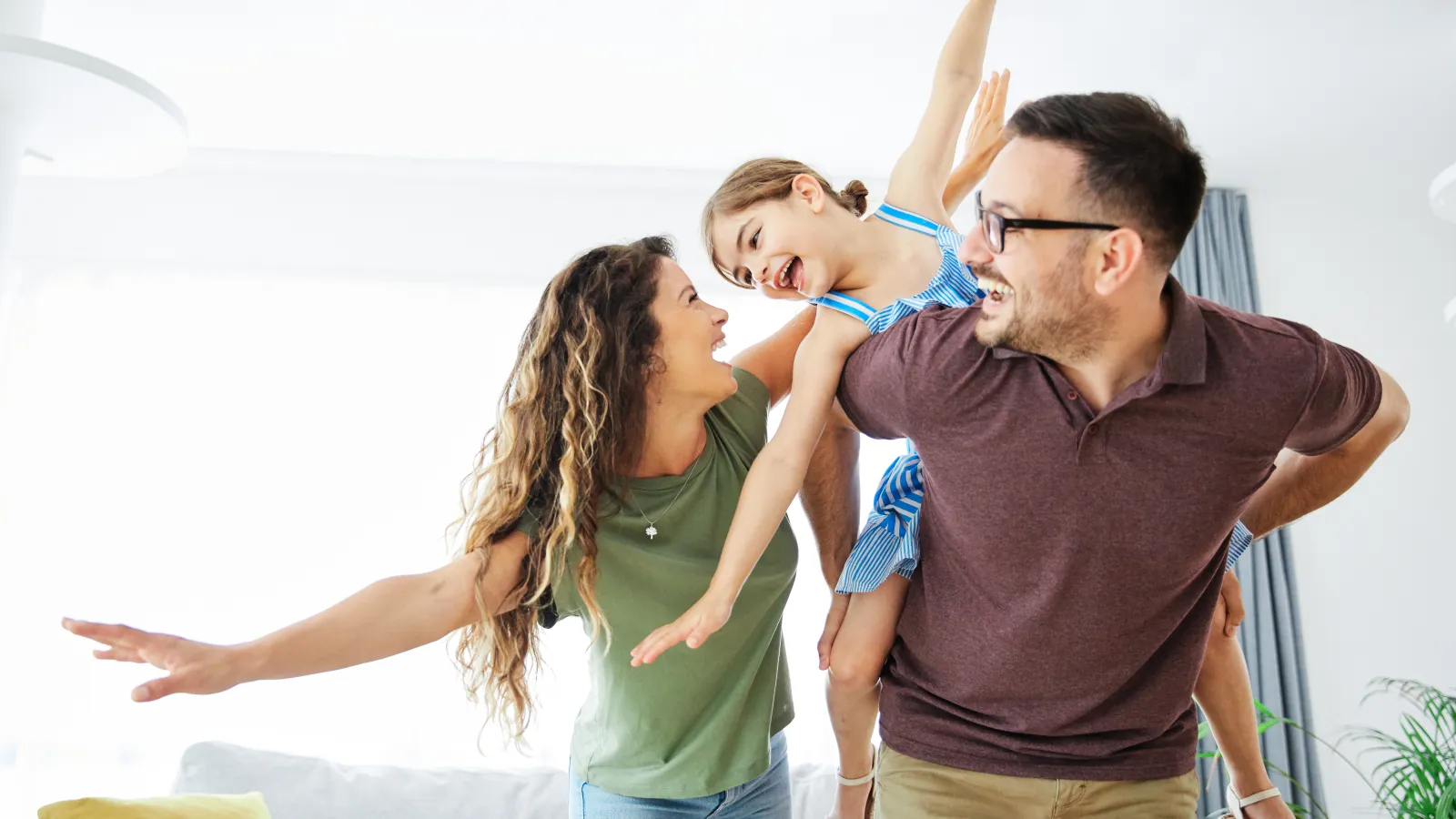 Detroit Insulation Services
Reinsulate Your Home in Detroit
with USA Insulation™
Insulation Services in Detroit, Waterford, & Clarkston, Michigan
Whether you are looking for blown-in insulation or injection foam insulation, USA Insulation of Metro Detroit has you covered. Our experts can provide a free in-home or property estimate to determine what type of insulation product best suits your needs and budget. From there, we can perform fast and affordable insulation installation, turning your property into an energy efficient, environmentally friendly space in no time at all!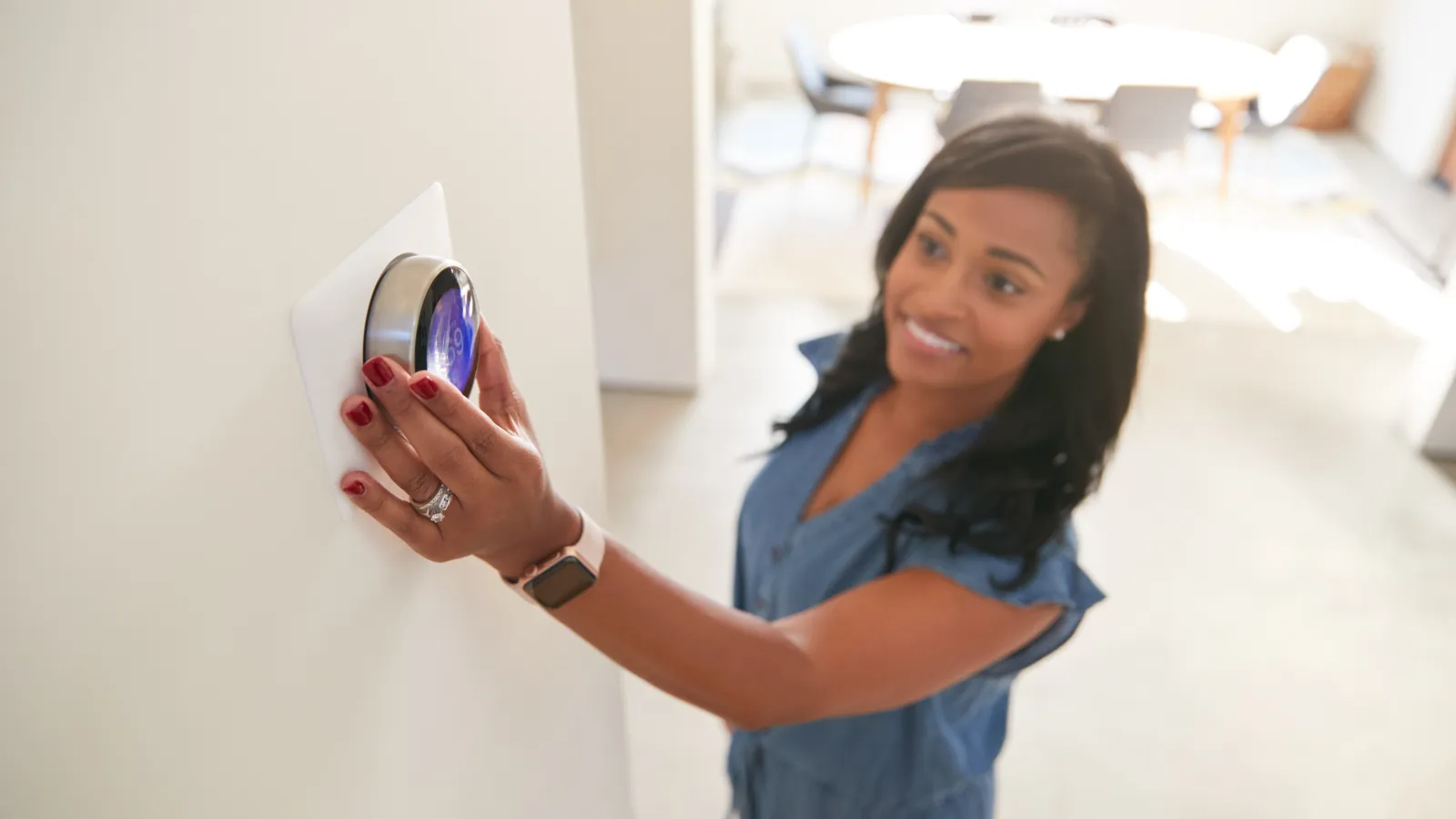 Quality Insulation Products,
Improved Comfort.

In the last 38 years, USA Insulation has built a reputation for provided leading insulation services nationwide. From Oakland County to Clinton Township to Farmington Hills to Rochester, to Downton Detroit and beyond, we are here to provide free energy consultations!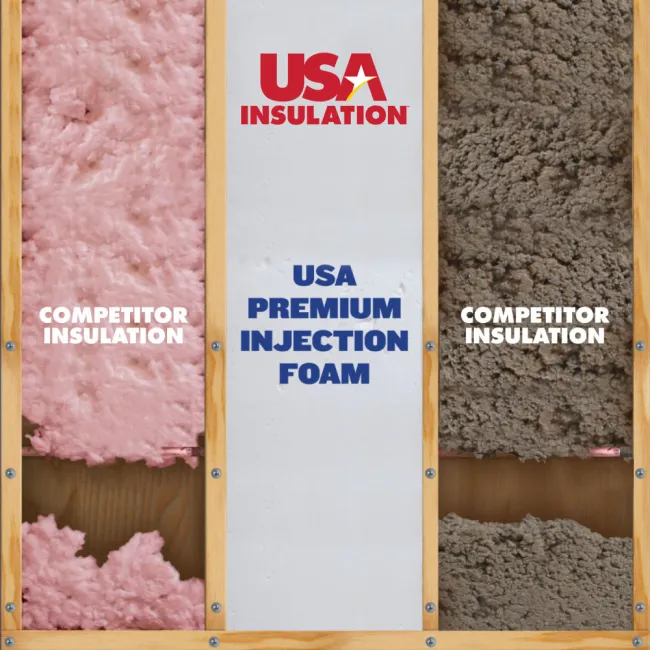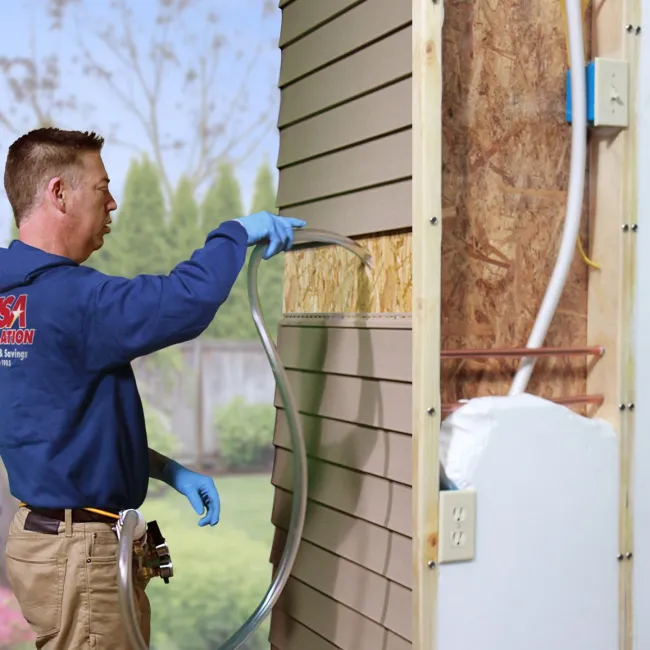 Injection Wall Foam
Used on both exterior walls and interior walls, USA Premium Injection Foam is second to none. It is injected into wall spaces with a fast application process, filling cracks and crevices that most other insulation products can't. The insulation fills spaces behind electrical and phone wires, pipes, electrical outlets, and other areas for maximum efficiency.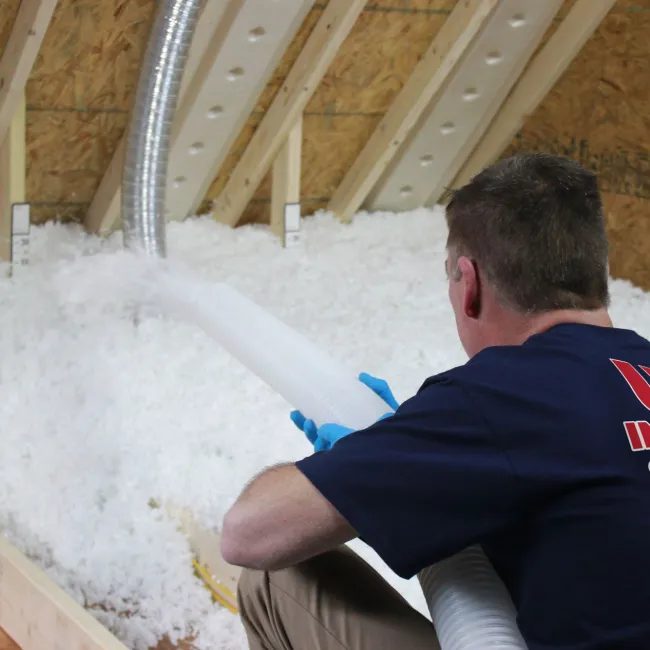 Blown-In Attic Insulation
When your attic is not properly insulated and ventilated, you can lose conditioned air quickly, making your home more difficult - and more expensive - to keep comfortable during the winter as well as the summer. In addition to letting heat escape during the cold winter months, a poorly insulated attic is a major contributing factor in the formation of ice dams, icicles, and mold growth, which can be both a health and safety hazard for your family and your property.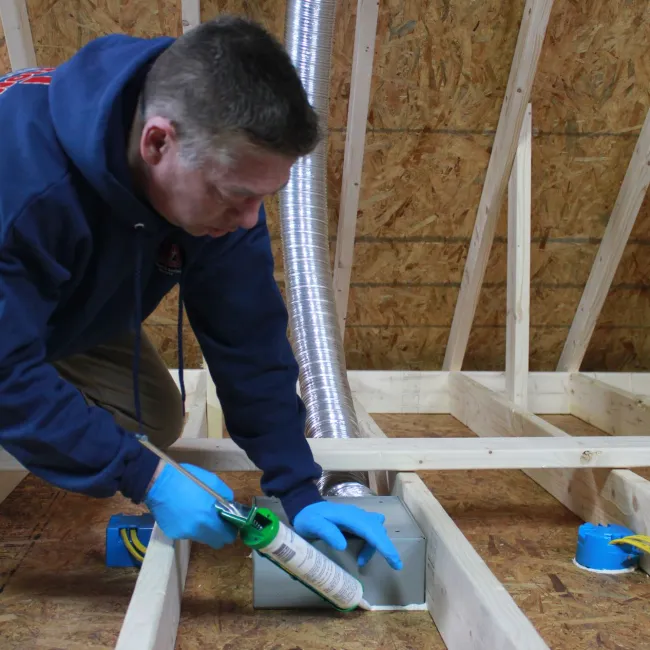 Air Sealing
Our highly skilled, trained, and experienced energy and insulation experts can come to your home to conduct our "Search and Seal" procedure. This process finds and targets the leaks that are hurting your home's energy efficiency, and seals them off for energy use reduction!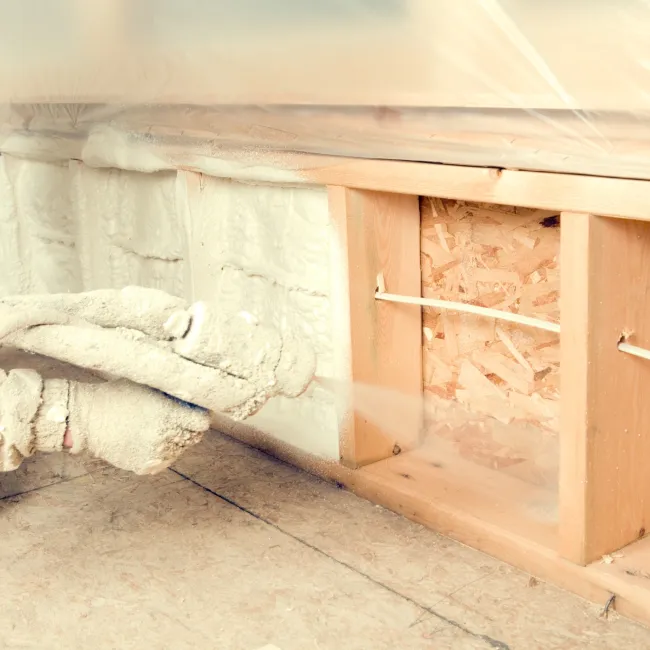 Spray Foam
Spray polyurethane foam (SPF) is an innovative foam plastic substance that is sprayed onto an open surface in paint-like form and then expands to create an insulating barrier against wind and outside temperatures. Once the insulation sets, it expands to create an insulation barrier against extreme temperatures and moisture.


Ready for a more comfortable home?

Let us test your home's energy efficiency for free. Request a free insulation inspection & estimate today.

Why do you need to
re-insulate your home or business?

10%
Energy Loss Through Windows
25%
Energy Loss Through Attic
35%
Energy Loss Through Walls
*15% of energy is lost through the basement & floor
Your Walls Waste More Energy Than You Think
If your home was built before 1980, that automatically makes you one of the 77 million Americans whose homes are insufficiently insulated, if they are insulated at all. Prior to 1980, there were no building codes for insulation minimums.
Latest
Promotions
Free Attic
With whole home insulation.
Does not include spray foam. May not be combined with other offers.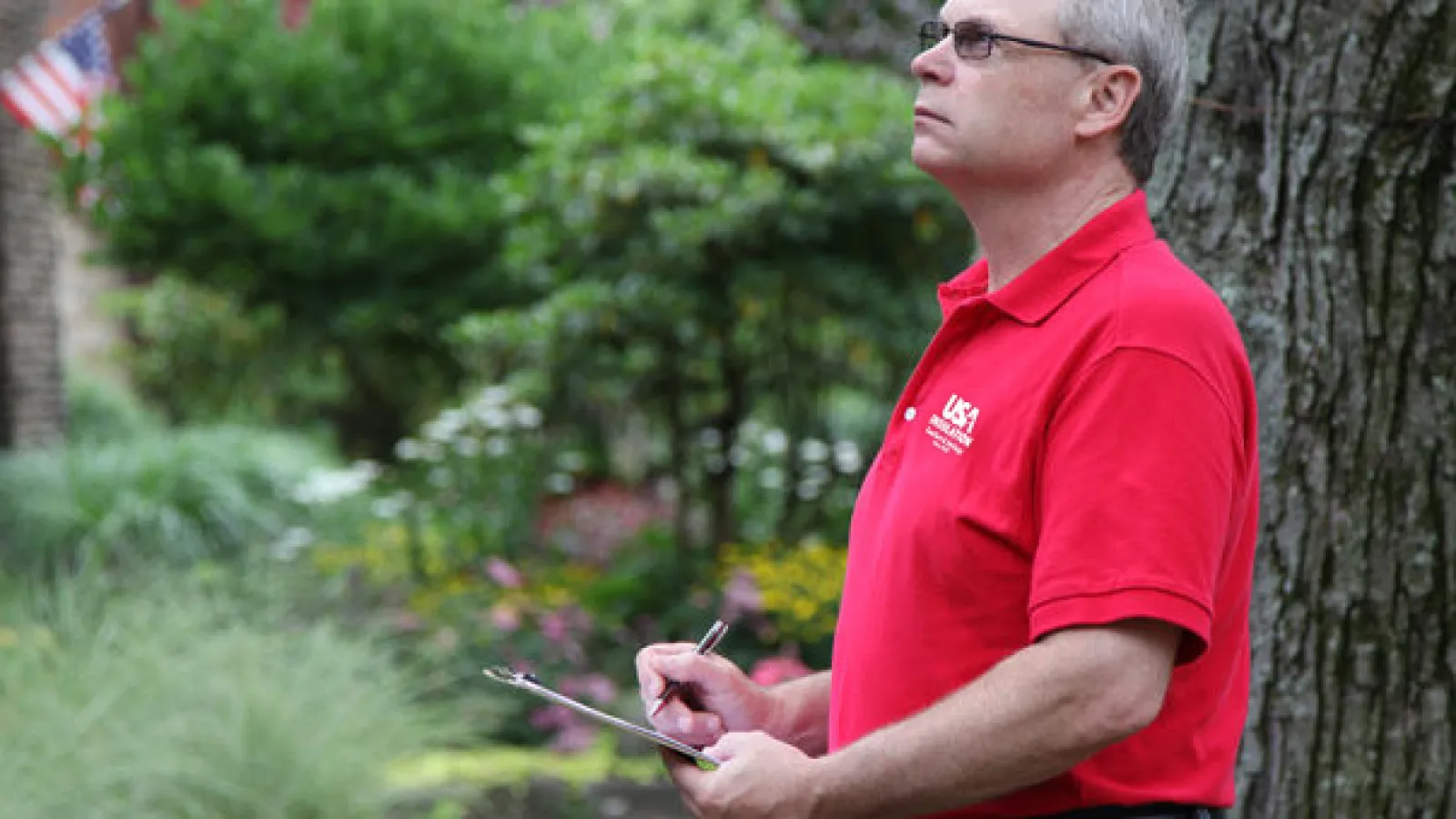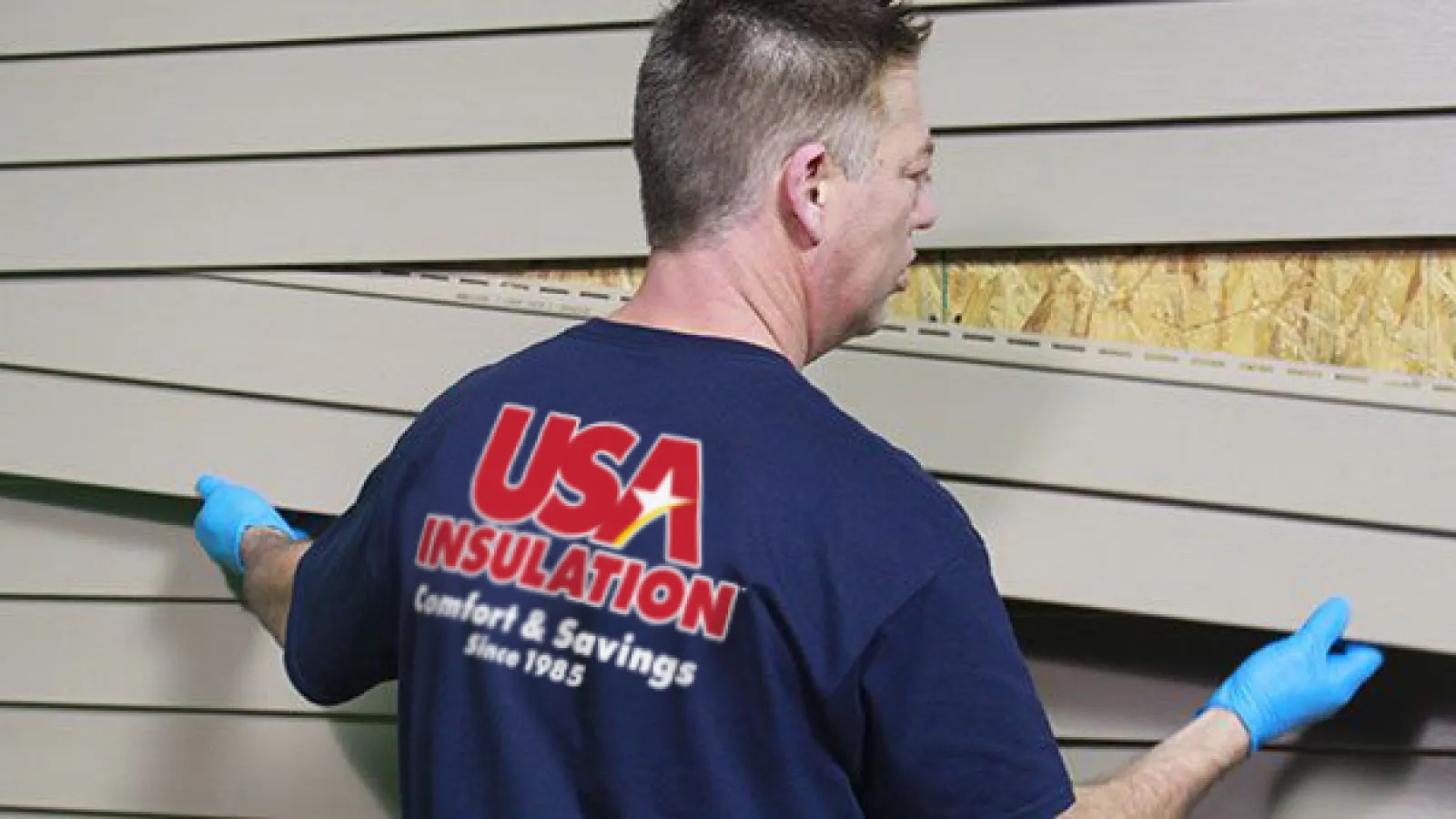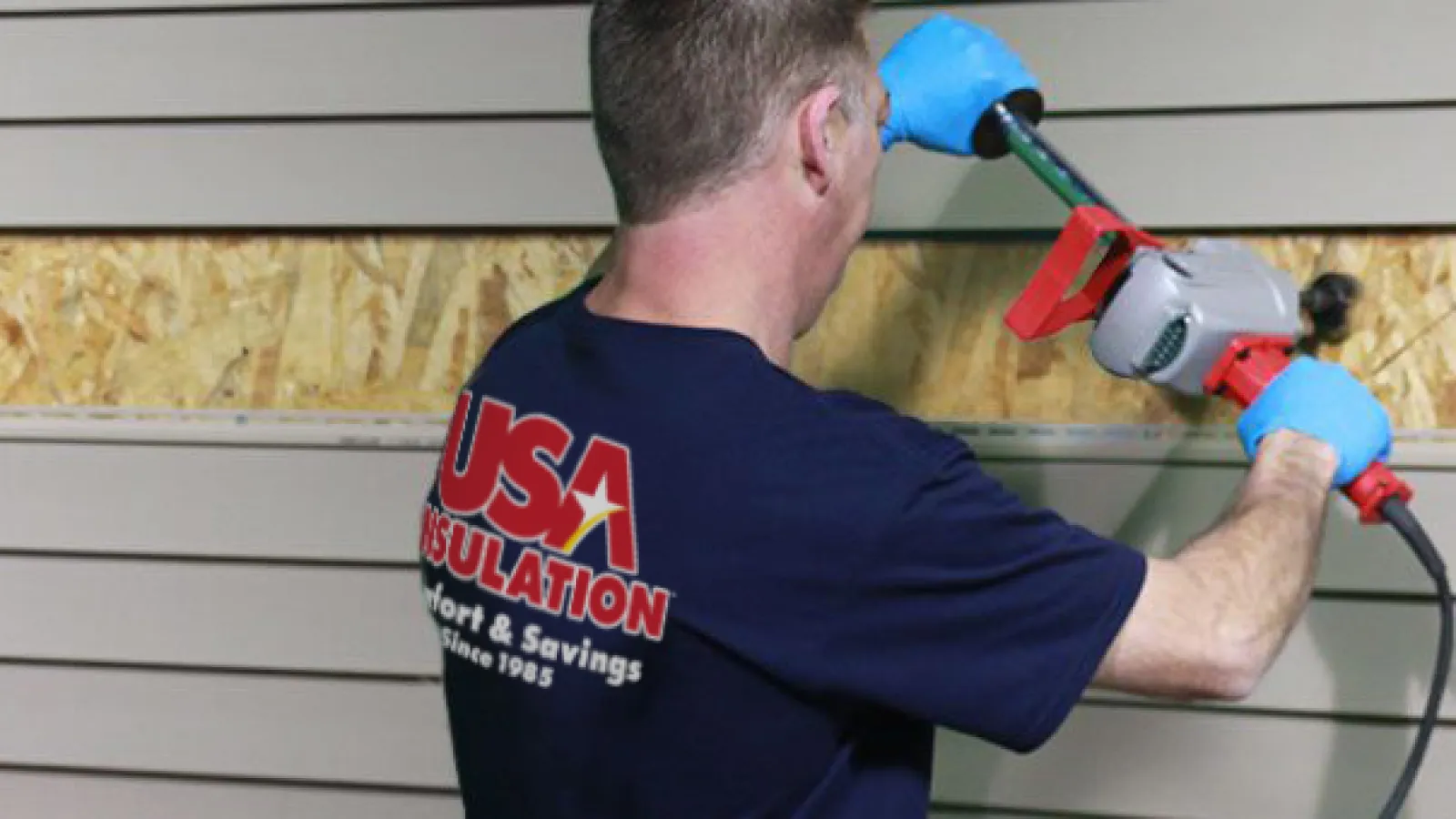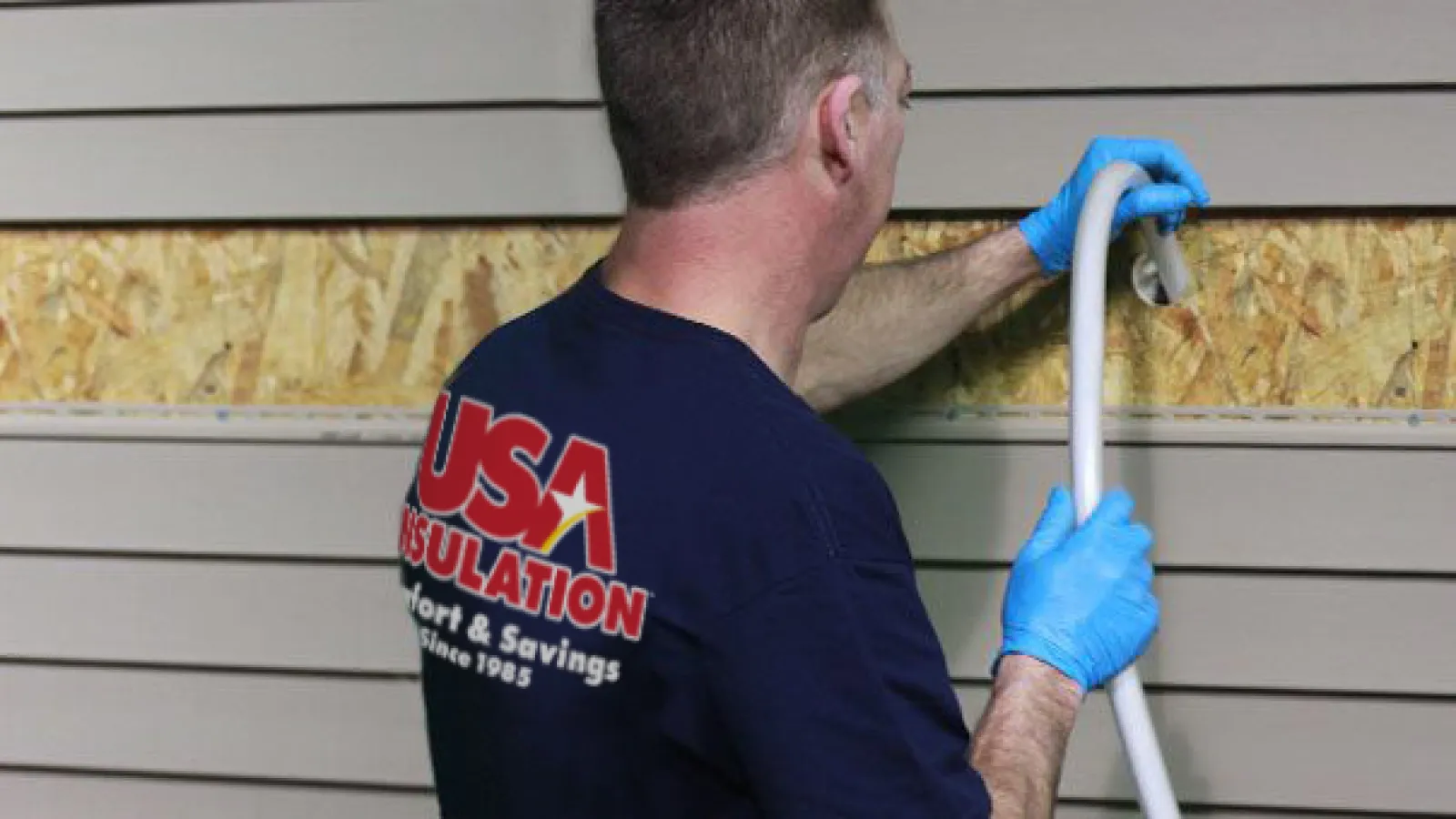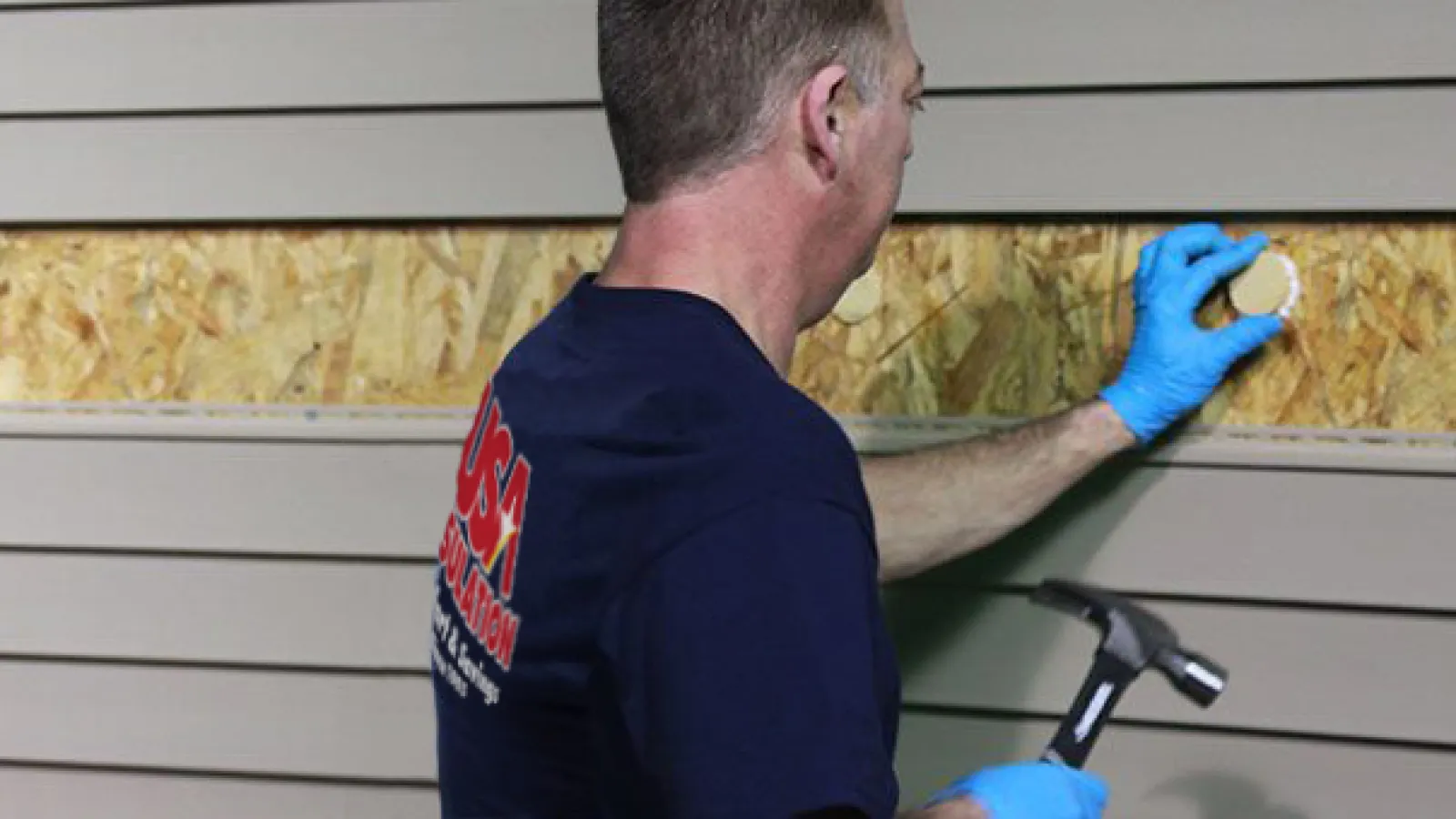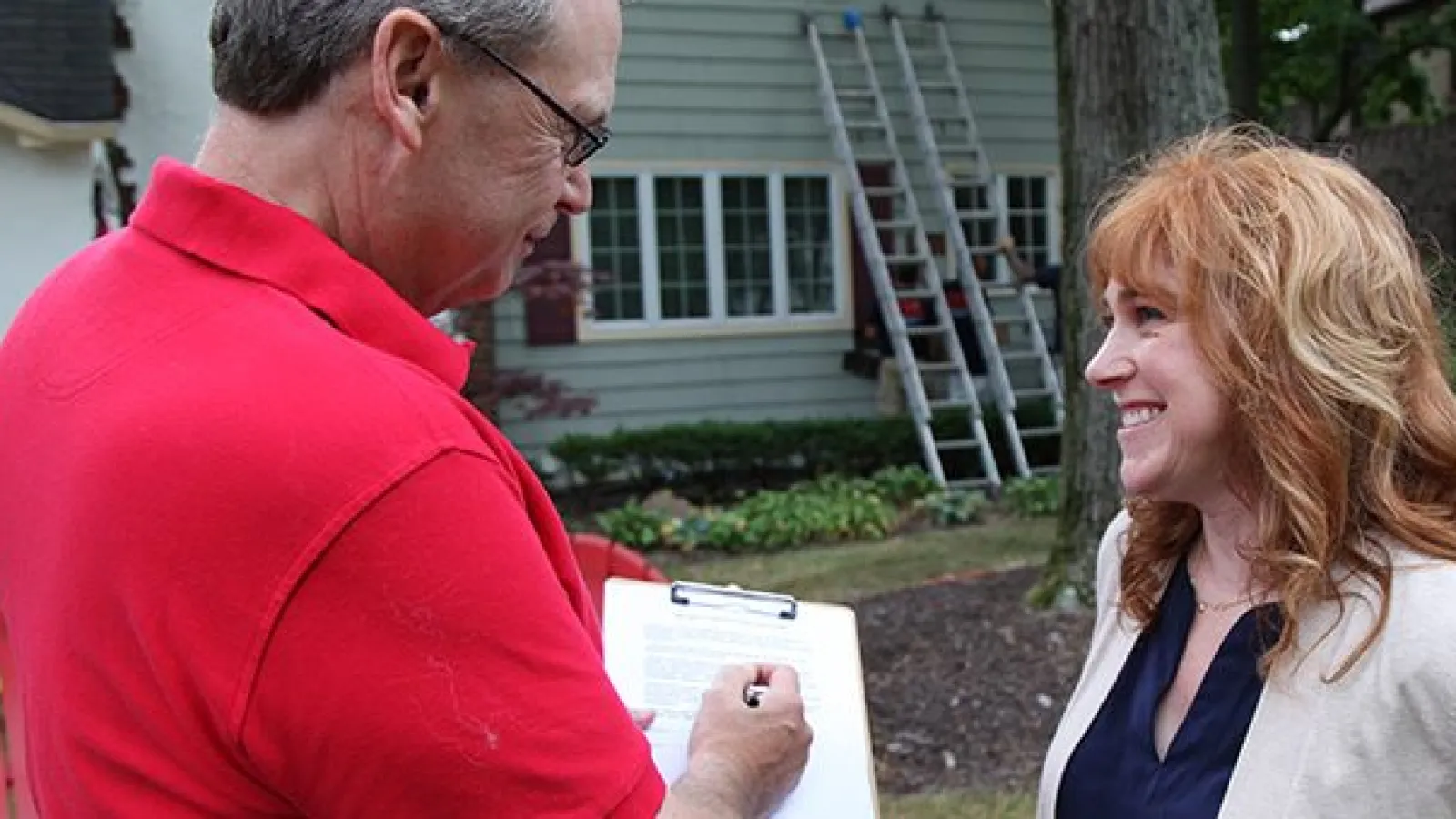 Pre-Installation Walkthrough

On installation day, we'll start by walking through the interior and around the exterior of your home together, explaining our process and what to expect.

Remove Siding

For homes with side paneling, we remove them on each section of wall.

Drill Holes
Next, we drill small holes between each wall stud along the side of the home. For homes with brick, we'll drill holes in the mortar to access the wall.

Inject Foam
After drilling holes, we then insert a tube through the holes into the wall cavity and begin to pump in our USA Premium Foam Insulation.

Fill Wall Cavities
We fill the wall cavity with the injection foam and it squeezes between gaps and crevices, forming an effective barrier. The insulation product hardens within minutes!

Plug Holes & Reinstall Siding
After insulating, we plug each hole, or cover with matching mortar, and return the siding to the home with no visible difference. It'll look like we were never there.

Post-Installation Walkthrough
We'll walk back through the interior and around the exterior with you, showing you exactly what we did and ensure that the finished product and clean-up meet your satisfaction.

Some Thoughts From Our
Awesome Customers
Clifford and Ryan came out to my house today. On a scale of 1-5 with 5 being excellent, they were a 10. Professional, on time, answered all my questions They did not try and sell me on any...
- Joanne Johnson
Burtin Service (Mike) was fantastic. He came out and fixed an issue we had from the insulation. He was very kind, professional and friendly. I would recommend him to anyone.
- Cheryl Stafford
Tom, Danny and Ramon (truck A-4) were very efficent and hard working!! They communicated very well for each step of the insulation process. Clean up after was very thorough. Pleased with the...
- Pat Dalton
I had insulation added to 2 areas of my home where I had cantilevers. Everyone was great to work with and the crew were fantastic, professional and answered any questions I had while performing...
- Craig Phillips
My experience with USA Insulation was phenomenal. Both the A1 and A5 teams were impressive and professional. They carefully explained the process of applying the insulation and even demonstrated...
- Kristen Cote
Chandler, Ramone, Jay on Truck A1 Jim and John on Truck A5: These guys were amazing to deal with, ask questions of, and just plain talk with. Extremely considerate, pleasant, polite...and did a...
- Faith Lennon
Two trucks were here (A1 and A7) Chandler, Ramone, Cristian, and Danny were all very professional and willing to answer any and all questions that we had. We were shown before and after pictures...
- Jason Ibel
USA Insulation did a awesome job on my house. The two different crews were so polite and cleaned up everything so I didn't have to do but sit back and relax. Definitely would recommend this company!
- Nancy Trondle
A terrific crew was sent out (Jim, John, Christian & Juan)--Trucks A5 & A6. They were punctual, told us what they would be doing & how & showed us photos of what they did at completion. They...
- Sherry Chagnon
We had an amazing Install Team (A1) do our home insulation. They were thoughtful, thorough, attentive, and efficient. Chandler answered questions, documented the work and took us through all the...
- Karen Hardey
USA Insulation of Detroit proudly serves the following locations
Auburn Hills

Berkley

Birmingham

Brighton

Center Line

Clawson

Clinton Township

Commerce Township

Eastpointe

Farmington

Ferndale

Franklin

Fraser

Grosse Pointe

Hamtramck

Harper Woods

Harrison Township

Hartland

Hazel Park

Highland

Huntington Woods

Keego Harbor

Lake Orion

Leonard

Livonia

Madison Heights

Milford

Mount Clemens

New Baltimore

Oak Park

Oakland

Ortonville

Oxford

Pleasant Ridge

Pontiac

Redford

Roseville

Saint Clair Shores

Troy

Utica

Walled Lake

West Bloomfield

White Lake