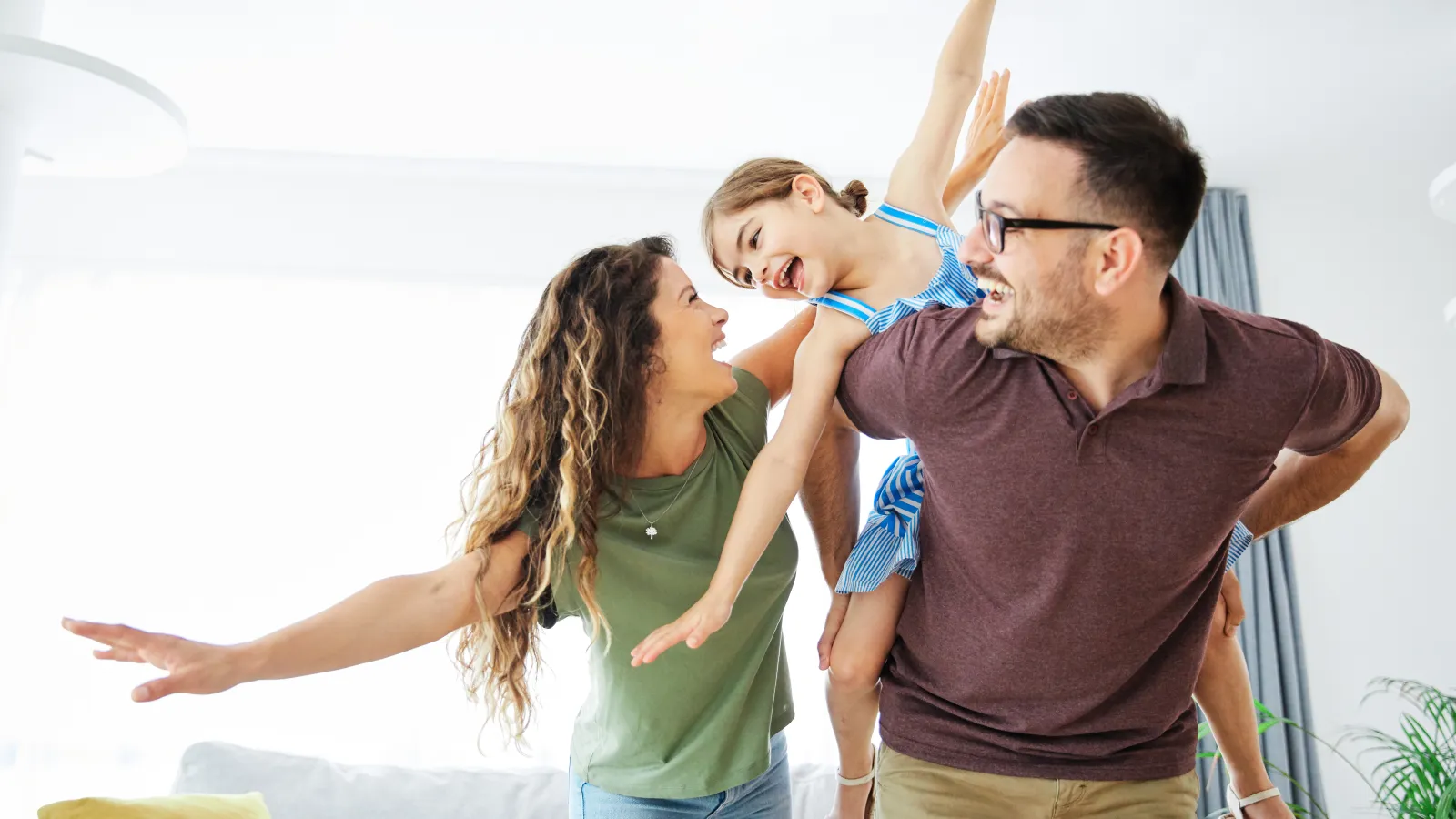 Central Maryland Insulation Services
Reinsulate Your Home in Central Maryland
with USA Insulation™
Insulation Services Throughout Maryland and Virginia
At USA Insulation of Central MD and Fairfax, VA, we have built a reputation for offering exceptional quality insulation products that provide maximum comfort and energy efficiency. We are proud to serve home and business owners throughout the state, including Baltimore and surrounding areas. We can install our USA Premium Foam® Insulation in nearly any type of building or home, from stucco to vinyl to wood, so do not hesitate to call!
Why Customers Continue to Choose Us:
Environmentally safe and friendly products

Higher R-value insulators

Lower utility bills for years to come

Improved, healthier air quality

Fast, efficient services (typically one day for installation)

Proven process that maximizes comfort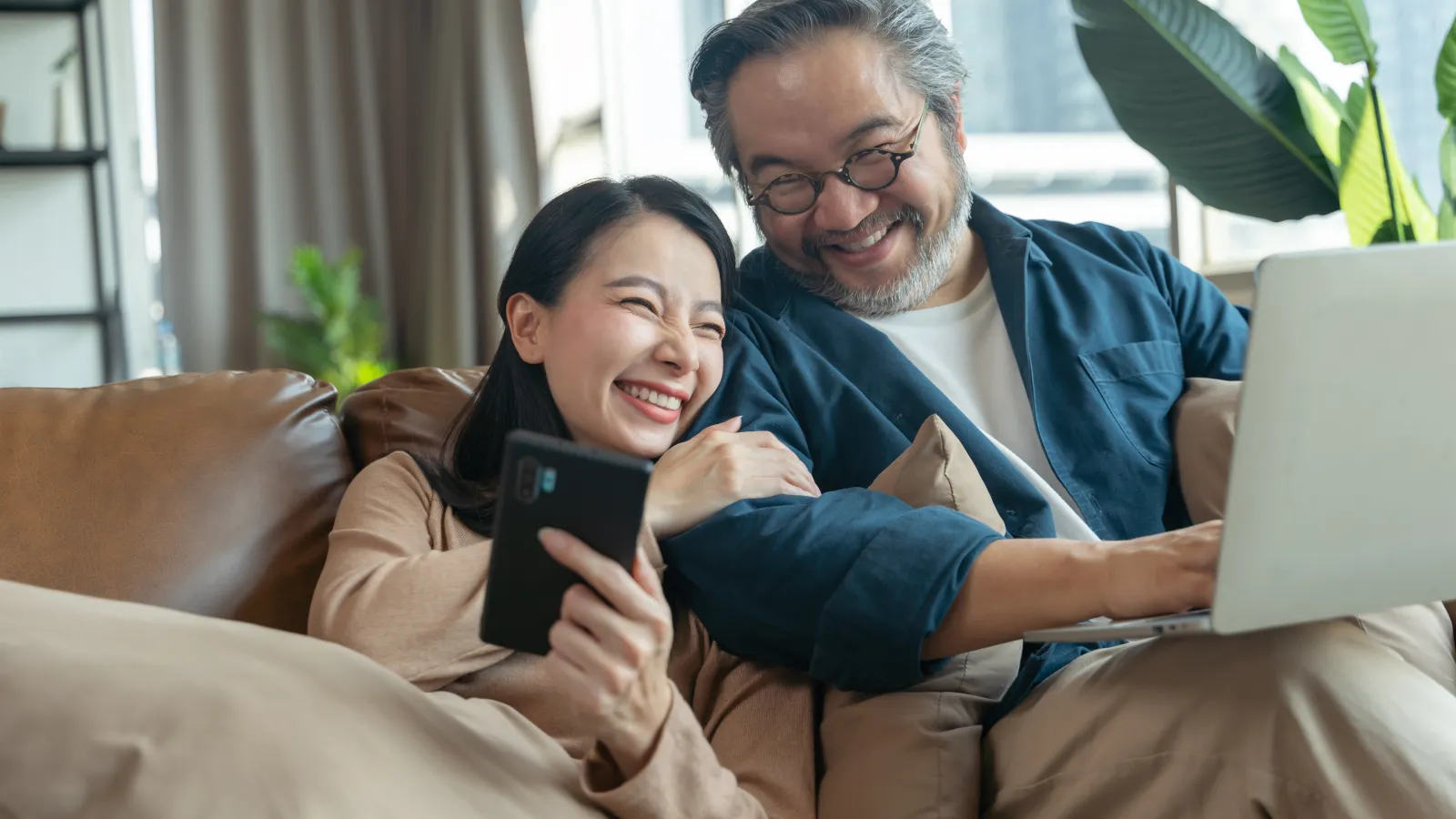 America's Comfort, Savings & Energy Efficiency Experts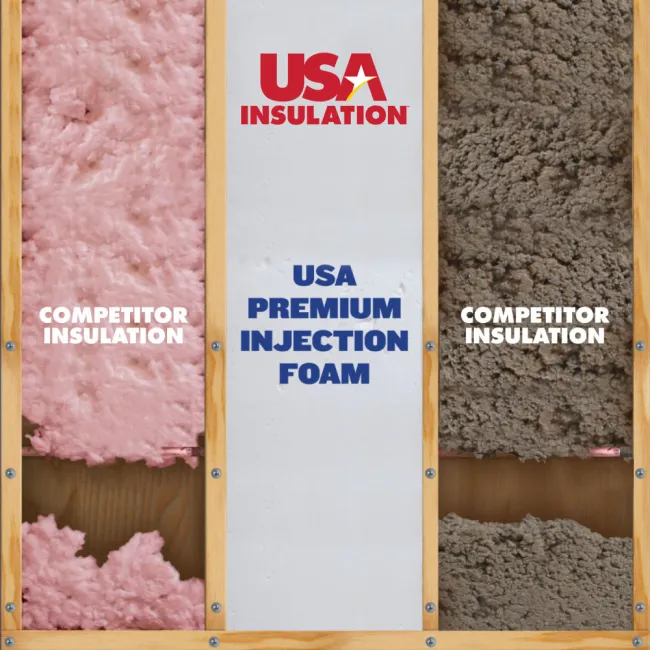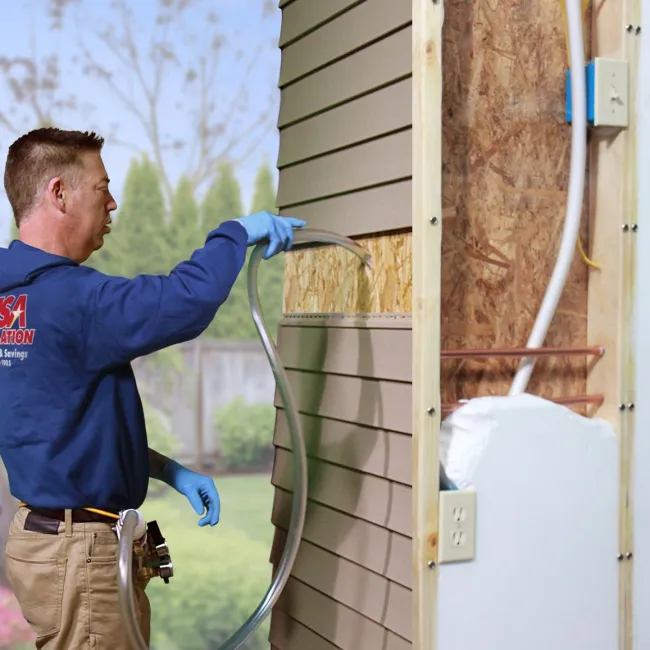 Injection Wall Foam
Used on both exterior walls and interior walls, USA Premium Injection Foam is second to none. It is injected into wall spaces with a fast application process, filling cracks and crevices that most other insulation products can't. The insulation fills spaces behind electrical and phone wires, pipes, electrical outlets, and other areas for maximum efficiency.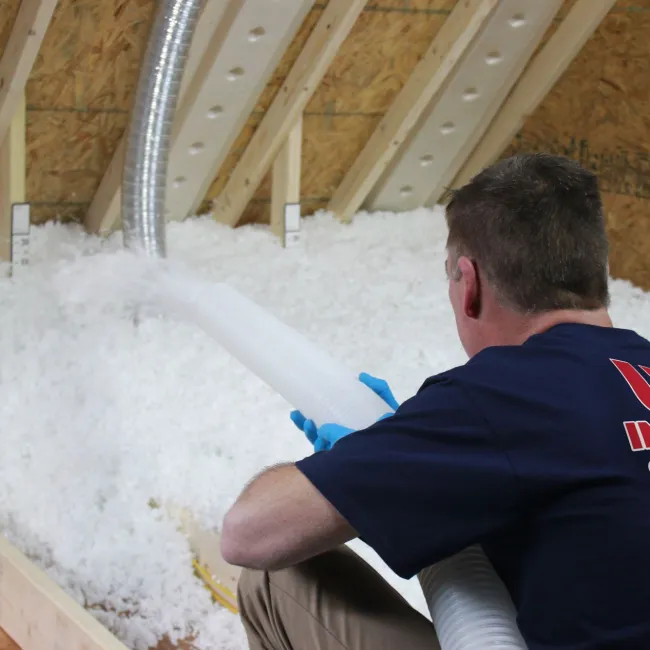 Blown-In Attic Insulation
When your attic is not properly insulated and ventilated, you can lose conditioned air quickly, making your home more difficult - and more expensive - to keep comfortable during the winter as well as the summer. In addition to letting heat escape during the cold winter months, a poorly insulated attic is a major contributing factor in the formation of ice dams, icicles, and mold growth, which can be both a health and safety hazard for your family and your property.

Air Sealing
Our highly skilled, trained, and experienced energy and insulation experts can come to your home to conduct our "Search and Seal" procedure. This process finds and targets the leaks that are hurting your home's energy efficiency, and seals them off for energy use reduction!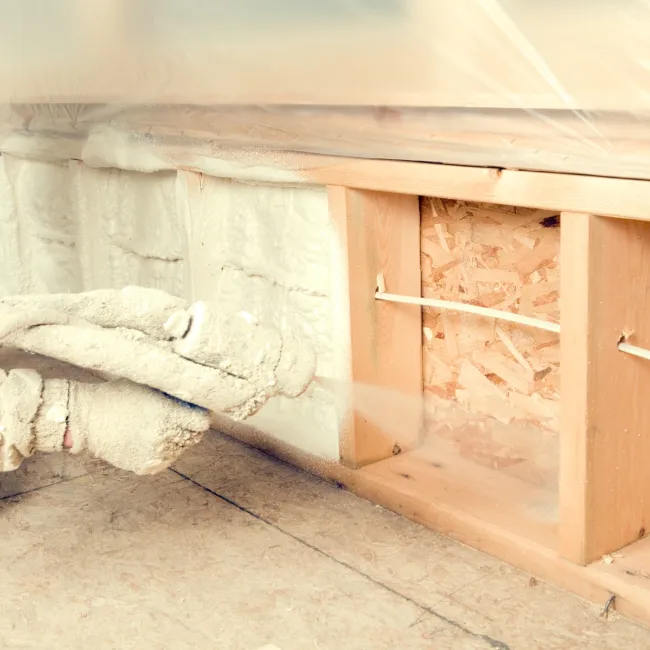 Spray Foam
Spray polyurethane foam (SPF) is an innovative foam plastic substance that is sprayed onto an open surface in paint-like form and then expands to create an insulating barrier against wind and outside temperatures. Once the insulation sets, it expands to create an insulation barrier against extreme temperatures and moisture.


Ready for a more comfortable home?

Let us test your home's energy efficiency for free. Request a free insulation inspection & estimate today.

Why do you need to
re-insulate your home or business?

10%
Energy Loss Through Windows
25%
Energy Loss Through Attic
35%
Energy Loss Through Walls
*15% of energy is lost through the basement & floor
Your Walls Waste More Energy Than You Think
If your home was built before 1980, that automatically makes you one of the 77 million Americans whose homes are insufficiently insulated, if they are insulated at all. Prior to 1980, there were no building codes for insulation minimums.
Latest
Promotions
30% Tax Credit Up to $1200
Government Tax Credit is 30% up to $1200.
Always consult a tax advisor.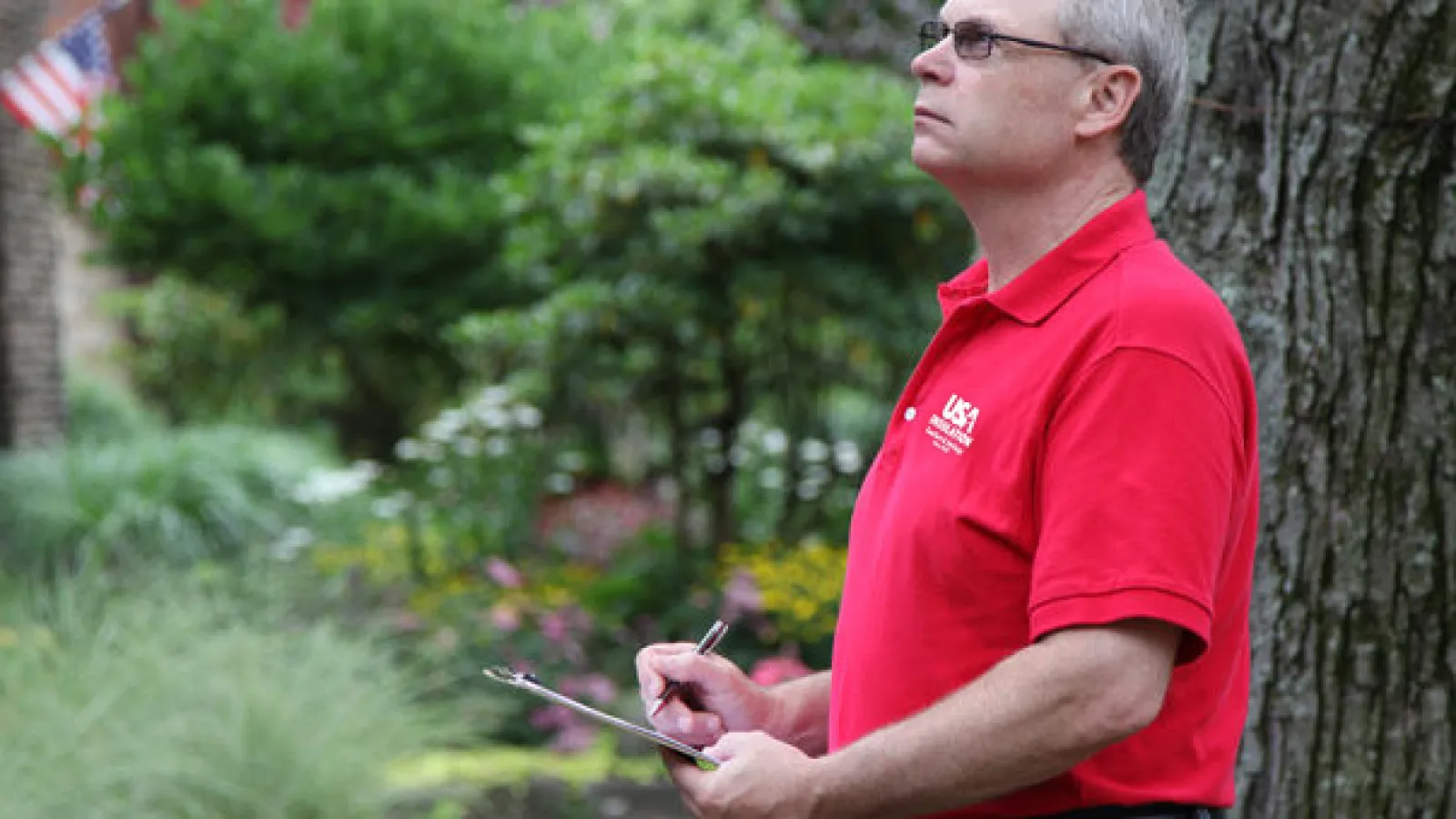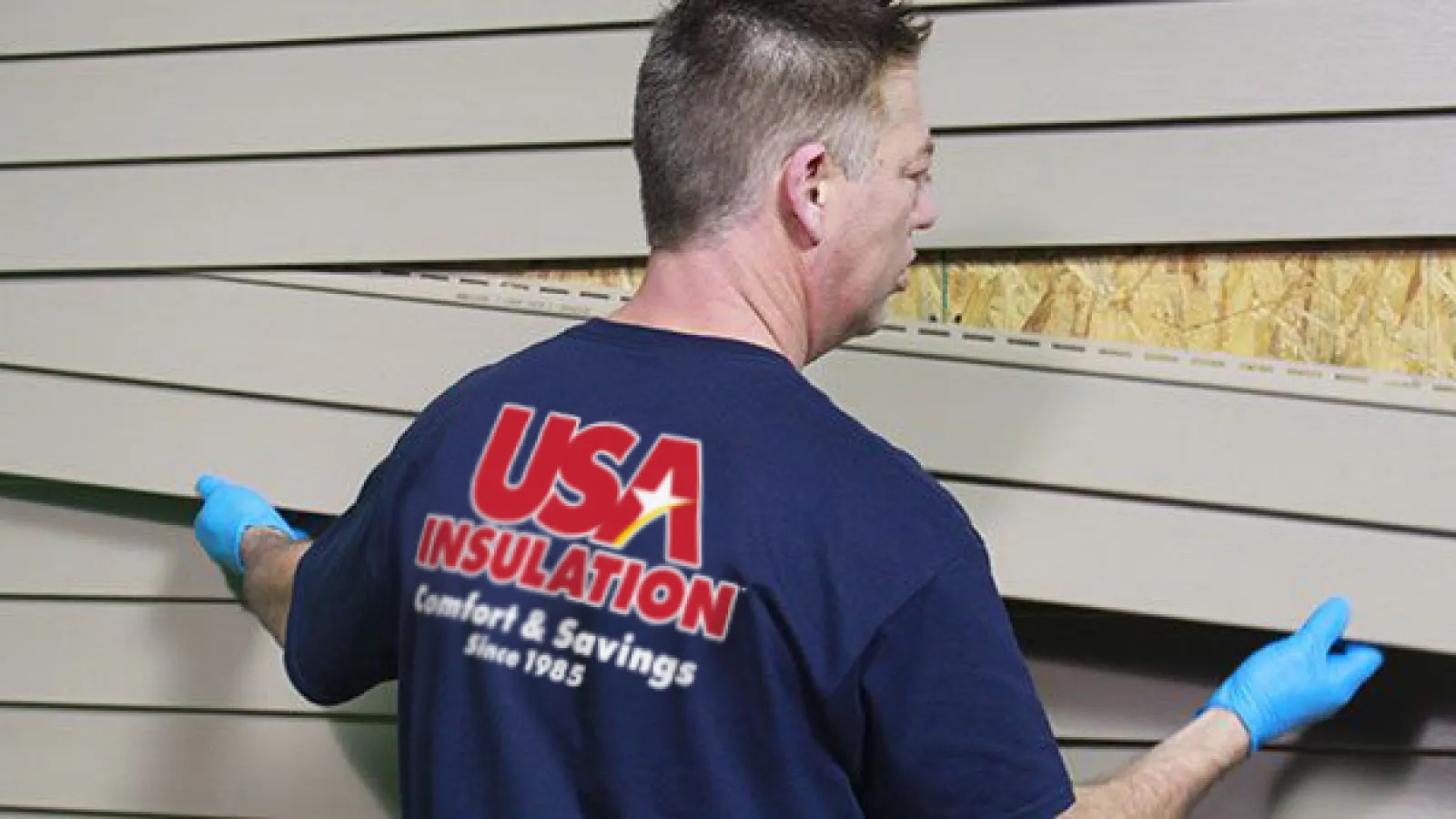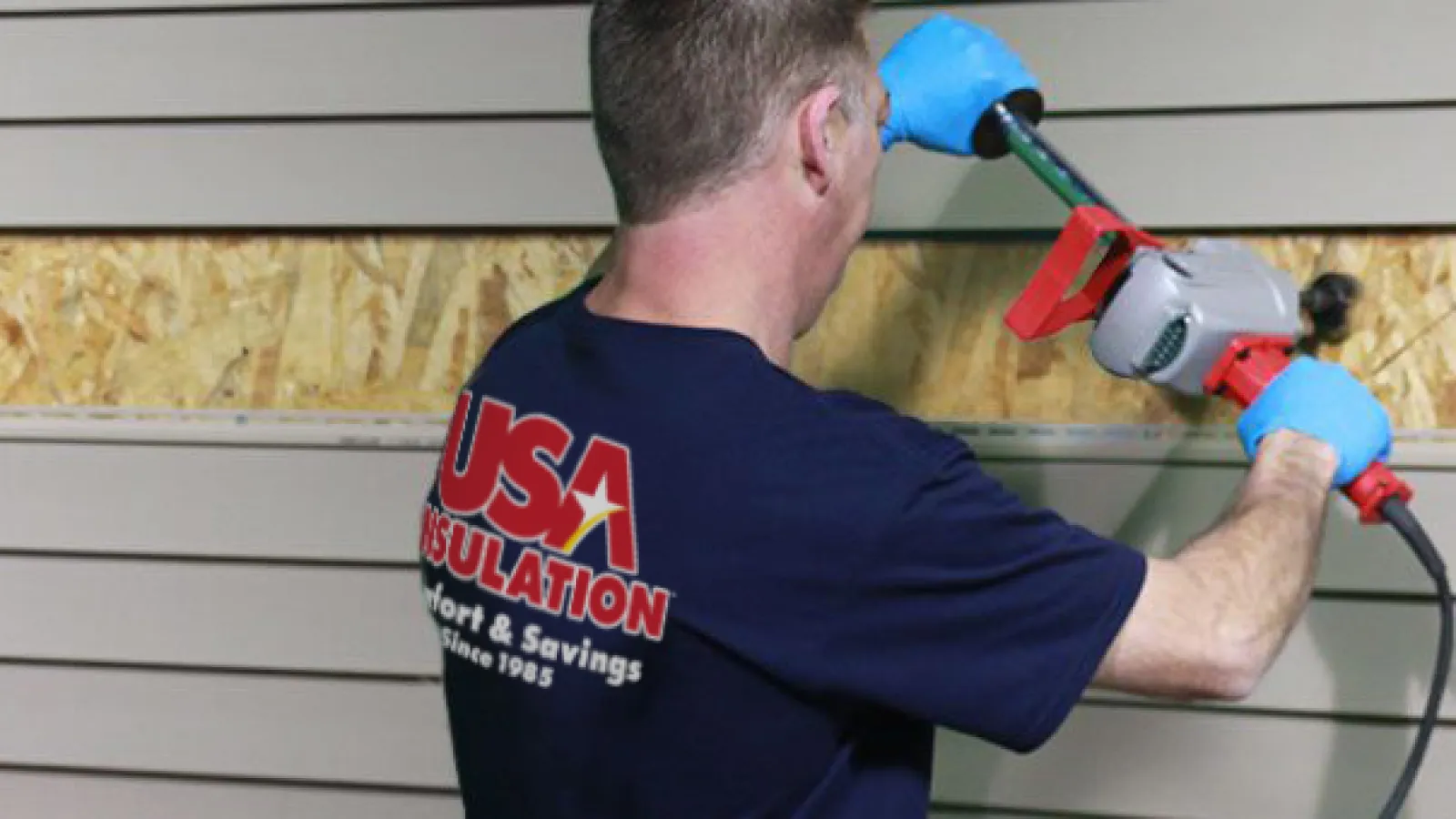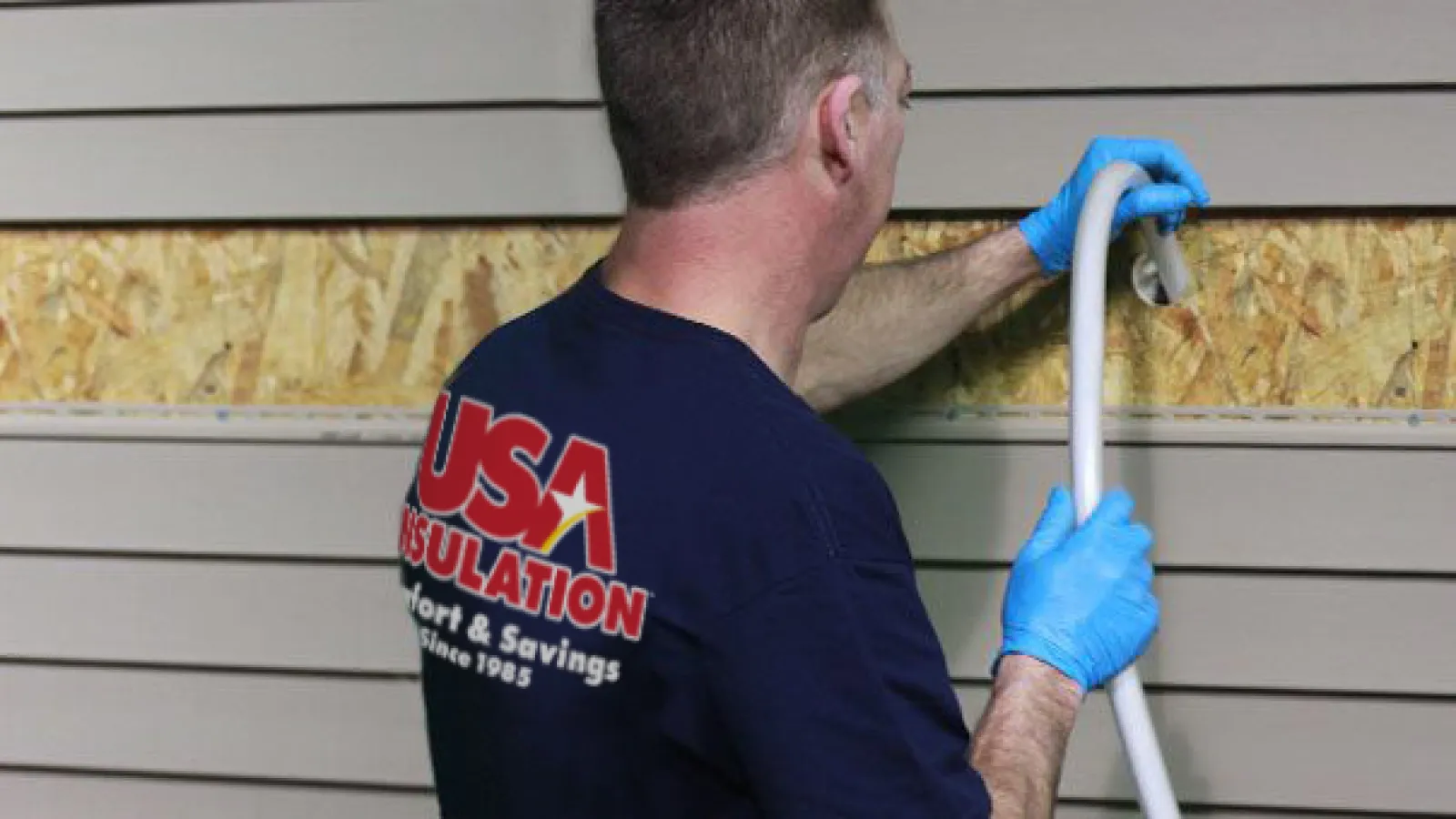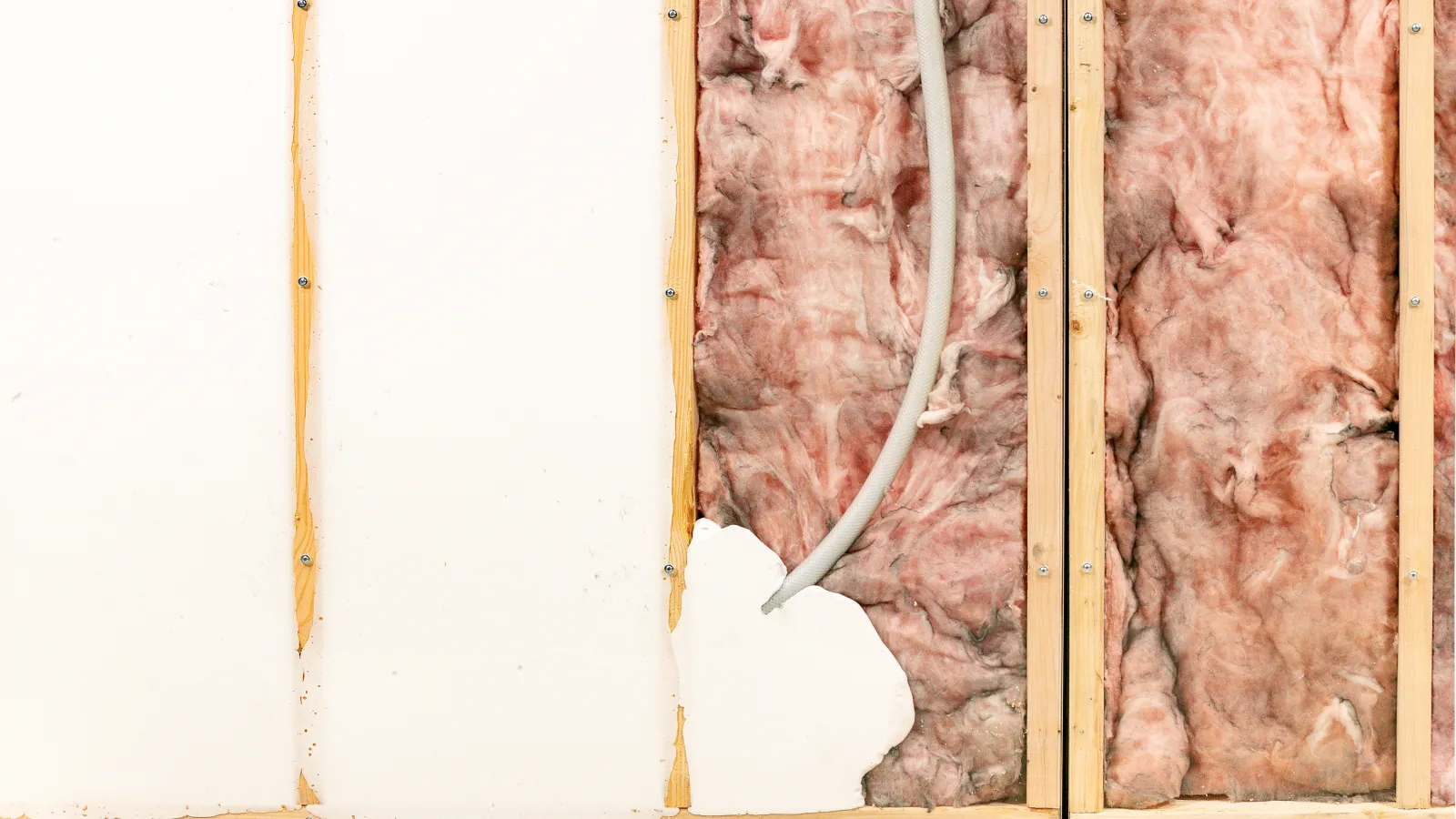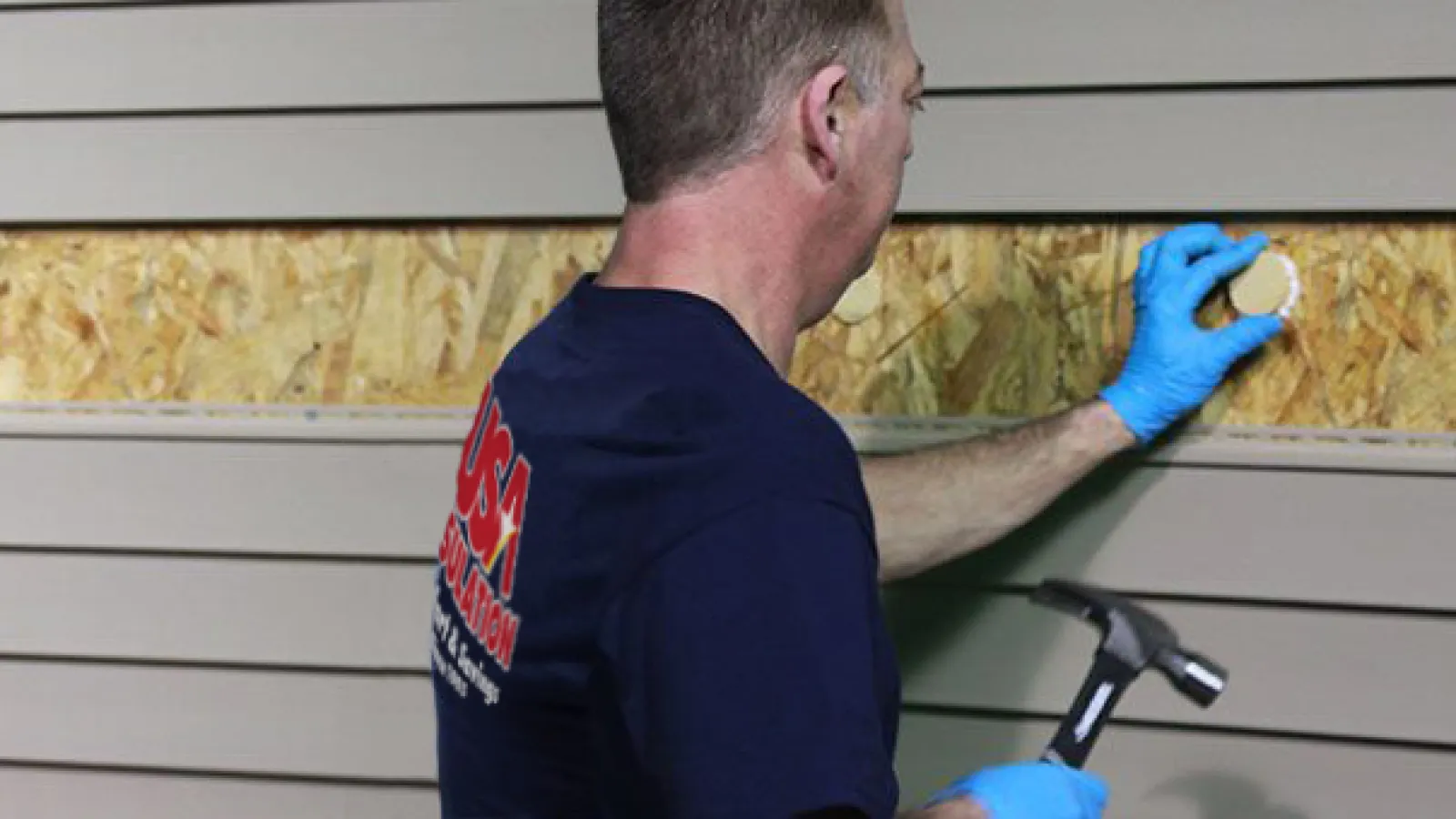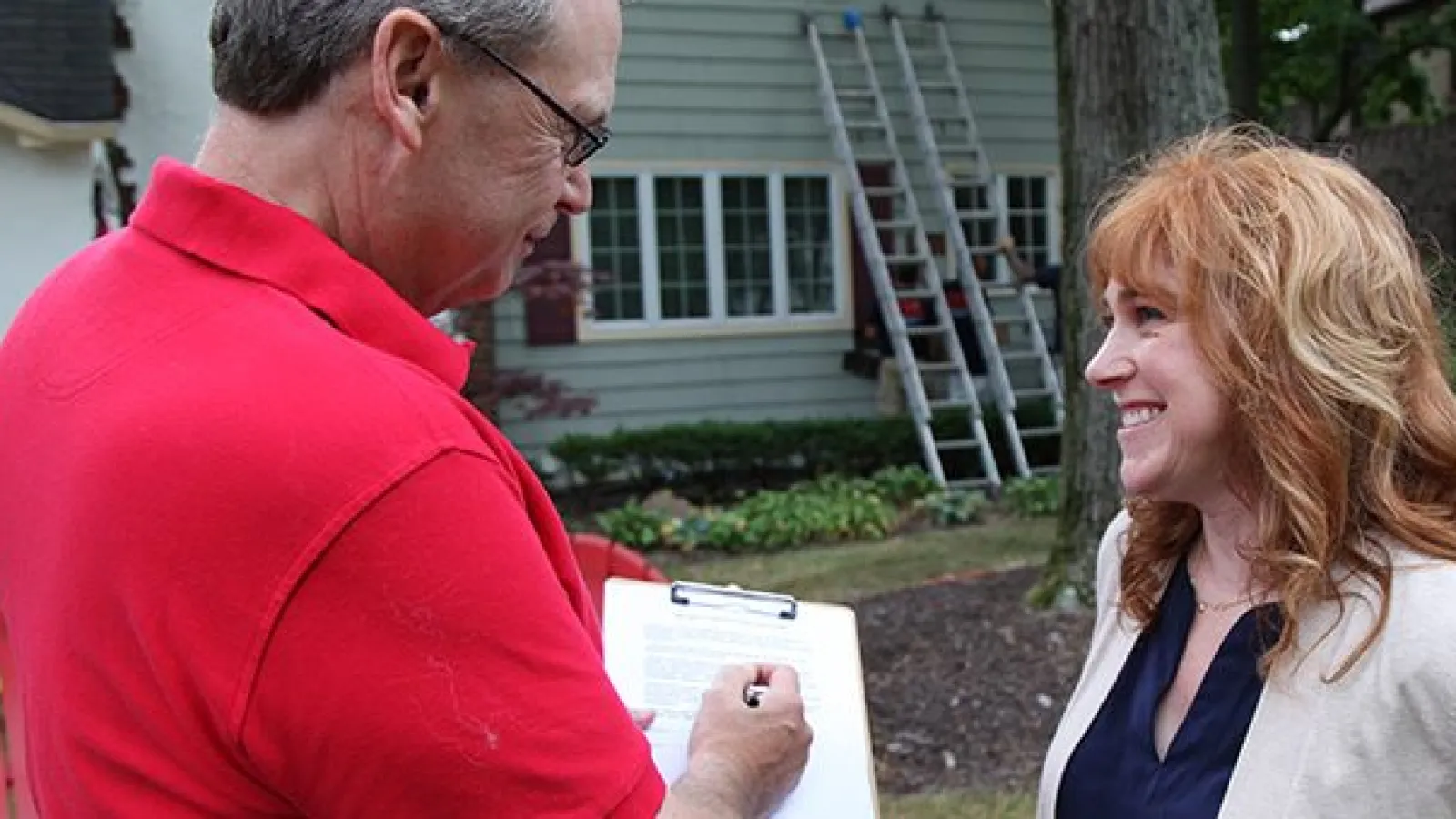 Pre-Installation Walkthrough

On installation day, we'll start by walking through the interior and around the exterior of your home together, explaining our process and what to expect.

Remove Siding

For homes with side paneling, we remove them on each section of wall.

Drill Holes
Next, we drill small holes between each wall stud along the side of the home. For homes with brick, we'll drill holes in the mortar to access the wall.

Inject Foam
After drilling holes, we then insert a tube through the holes into the wall cavity and begin to pump in our USA Premium Foam Insulation.

Fill Wall Cavities
We fill the wall cavity with the injection foam and it squeezes between gaps and crevices, forming an effective barrier. The insulation product hardens within minutes!

Plug Holes & Reinstall Siding
After insulating, we plug each hole, or cover with matching mortar, and return the siding to the home with no visible difference. It'll look like we were never there.

Post-Installation Walkthrough
We'll walk back through the interior and around the exterior with you, showing you exactly what we did and ensure that the finished product and clean-up meet your satisfaction.

Some Thoughts From Our
Awesome Customers
We had a very successful experience with USA Insulation. They insulated our attic and encapsulated a large crawl space. The Insulation Specialist, Paul, was extremely knowledgeable and helpful...
- Mark Zimmerman
We used USA Insulation for our exterior walls and attics. We had no insulations in any walls and close to none in our attics. They team did an amazing job, were very professional, and took a lot...
- Melissa Ames
I was super pleased with the attic insulation job that was performed. Mr. Paul Frederick in Sales is a gem. He was very professional, knowledgeable and informative. The installers did a great job....
- Bavan Smith
I was worried about people coming onto my home and working in my attic. But this Company, did a great job. The two gentlemen took care to make sure pads and cloths were put down and cleaned up...
- Chumpito
They added insulation to my garage ceiling and so far so good. Time will tell but the owner did my estimate and he was great to work with. Very honest guy not just trying to sell you. He was...
- Dwayne Johnson
USA Insulation did a great job completing the external insulation. This is the second time they did insulation at my house, and I am very happy with the outcome. They are very professional and...
- KimmyAnne "lizzie" Thong
I had insulation installed in the attic space to include Foam installation for the outer walls. The initial contact and estimate was very informative and scheduled quickly. The installation was...
- Adam Gardiner
This is a top notch outfit! Paul came out and did the estimate. He was very thorough and patient. My parent's house had minimal insulation in the attic (less than R5) and after poking a hole...
- ray c
We were very pleased with the insulation job we had done in our attic. USA Insulation was very thorough and conscientious in sealing all the gaps between the attic and the living space, covering...
- Evan Brody
I hired USA Insulation of Central MD and Fairfax to insulate my home. I requested to foam-insulate the walls of my 1967 home and to redo the insulation in my attics. It was a three-day job very...
- Manuel Gonzalez
USA Insulation of Central MD and Fairfax, VA proudly serves the following locations
Aberdeen Proving Ground

Abingdon

Accokeek

Andrews Air Force Base

Annandale

Annapolis

Annapolis Junction

Aquasco

Ashton

Beallsville

Bel Air

Belcamp

Beltsville

Bowie

Boyds

Brandywine

Brinklow

Brookeville

Bryans Road

Bryantown

Burke

Burtonsville

Cabin John

Capitol Heights

Catonsville

Cheltenham

Chesapeake Beach

Chevy Chase

Churchton

Churchville

Cockeysville

College Park

Crofton

Crownsville

Curtis Bay

Davidsonville

Deale

Derwood

Dickerson

District Heights

Dundalk

Dunn Loring

Edgewood

Elkridge

Essex

Falls Church

Fallston

Finksburg

Forest Hill

Fork

Fort Belvoir

Fort George G Meade

Fort Myer

Fort Washington

Friendship

Galesville

Gambrills

Garrett Park

Gibson Island

Glen Arm

Glen Echo

Glenelg

Glenn Dale

Glyndon

Great Falls

Greenbelt

Gunpowder

Gwynn Oak

Halethorpe

Hampstead

Harmans

Harwood

Hunt Valley

Hyattsville

Hydes

Jarrettsville

Jessup

Joppa

Kensington

Keymar

Lanham

Laurel

Linthicum Heights

Lorton

Lothian

Lutherville Timonium

Marriottsville

Middle River

Millersville

Monkton

Montgomery Village

Mount Airy

Mount Rainier

New Windsor

North Beach

Oakton

Odenton

Olney

Owings

Owings Mills

Oxon Hill

Parkville

Perry Hall

Pikesville

Pomfret

Poolesville

Potomac

Randallstown

Reisterstown

Reston

Riva

Severn

Severna Park

Shady Side

Silver Spring

Sparks Glencoe

Sparrows Point

Stevenson

Street

Suitland

Sunderland

Sykesville

Takoma Park

Temple Hills

Towson

Tracys Landing

Union Bridge

Upper Falls

Upper Marlboro

Upperco

Waldorf

Washington Grove

West Friendship

West River

White Hall

White Marsh

Windsor Mill

Woodsboro