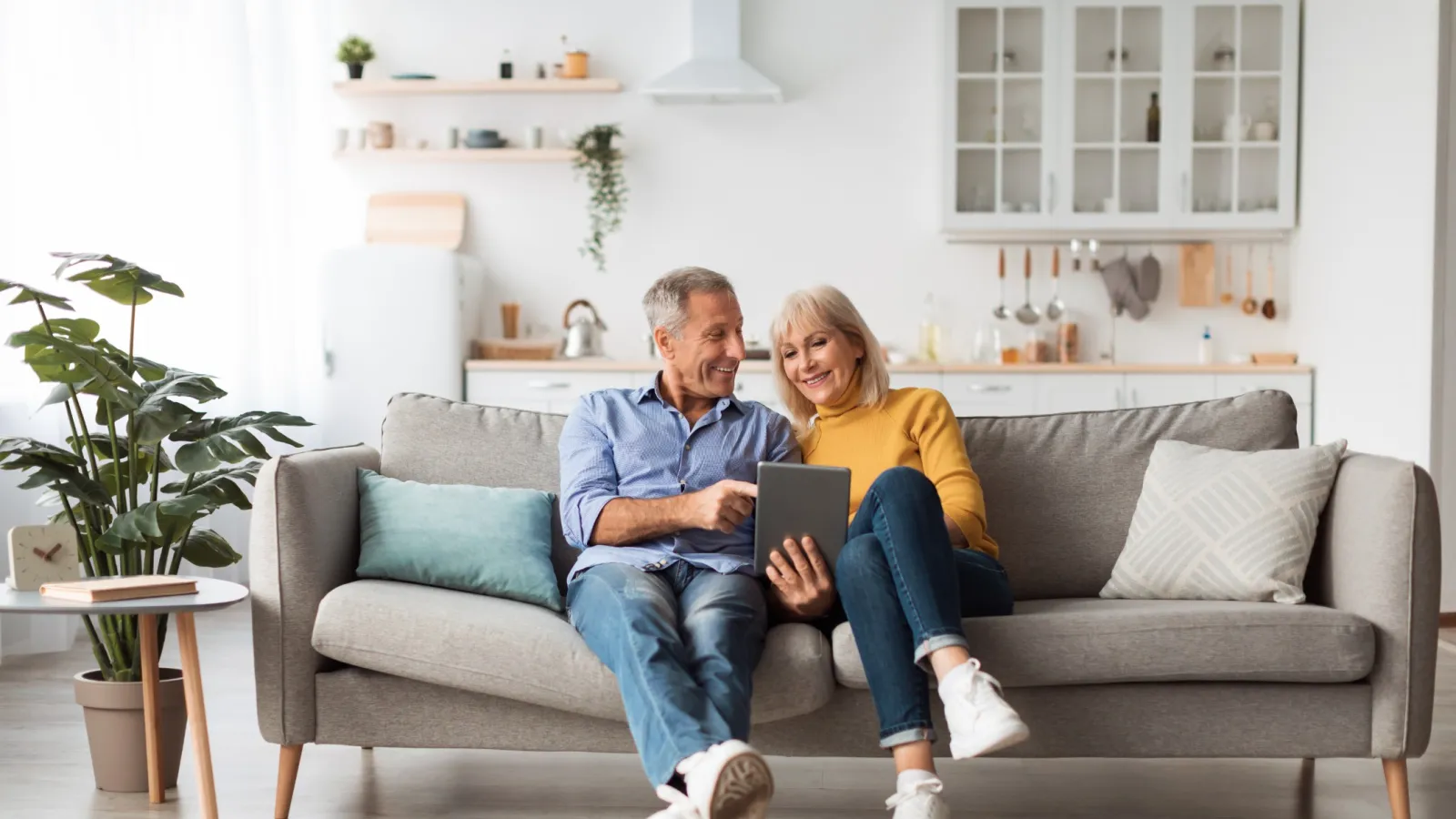 Our Customers Love
Comfort & Savings
Some Thoughts From Our
Awesome Customers
We had a very successful experience with USA Insulation. They insulated our attic and encapsulated a large crawl space. The Insulation Specialist, Paul, was extremely knowledgeable and helpful with the whole process. The installers knew their business and were careful to make sure we knew exactly what they were doing and took every step to ensure the job was done correctly. We did have a small accident, but it was resolved quickly and with the full attention of management. I would highly recommend this company and especially all of their employees..
- Mark Zimmerman
We used USA Insulation for our exterior walls and attics. We had no insulations in any walls and close to none in our attics. They team did an amazing job, were very professional, and took a lot of care to clean up after everything was finished (plus their quote beat out others with value and price). Our BGE bill has significantly reduced already and our house is now comfortable! The difference in temperate and sounds was noticeable right away. Jimmy and the team were very helpful and we recommended them to some friends!
- Melissa Ames
I was super pleased with the attic insulation job that was performed. Mr. Paul Frederick in Sales is a gem. He was very professional, knowledgeable and informative. The installers did a great job. The work was explained in the beginning and completed on time and within the terms of the agreement.
- Bavan Smith
I was worried about people coming onto my home and working in my attic. But this Company, did a great job. The two gentlemen took care to make sure pads and cloths were put down and cleaned up nicely afterwards. Paul was great to work with. I have a two story home and after they came and blew in the insulation there was a very notable difference. My 2nd floor keeps the same temperature as the first floor and my air conditioner doesn't have to run as much because the house stays cooler for a longer period of time. My payback period for this purchase will not take long. Highly recommend.
- Chumpito
They added insulation to my garage ceiling and so far so good. Time will tell but the owner did my estimate and he was great to work with. Very honest guy not just trying to sell you. He was more about making sure his service would be effective for my issue. Also so the guys that performed the service were great. They did a clean job and the price was reasonable. Thanks Guys !
- Dwayne Johnson
USA Insulation did a great job completing the external insulation. This is the second time they did insulation at my house, and I am very happy with the outcome. They are very professional and punctual, calling prior to arriving at the house. They took the time to explain what they were doing in detail. I have recommended them to other family members, and they were very pleased with their work. I will continue to use them when needed and I will continue to recommend them to friends and family.
- KimmyAnne "lizzie" Thong
I had insulation installed in the attic space to include Foam installation for the outer walls. The initial contact and estimate was very informative and scheduled quickly. The installation was done professionally and within the time frame discussed and matched the agreed cost. The entire experience with the initial estimate and installation was great. The employees were personable, professional, and showed the utmost care for my residence. Very pleased with the experience and very pleased with the results. Thank you!
- Adam Gardiner
This is a top notch outfit! Paul came out and did the estimate. He was very thorough and patient. My parent's house had minimal insulation in the attic (less than R5) and after poking a hole in the walls found them to be lacking as well. When I had blown in insulation done at a house in another state they were in and out in just over an hour. They basically came in through the eaves with a big hose and blew in insulation from one side until they exited. USA Insulation on the other hand, spent many hours doing prep work building a dam over fixtures, air gapping each opening and installing baffles to reduce the amount of future settling of the insulation. We also opted to the the foaming of the walls which required manpower to work on the exterior and interior. There were some unforeseen circumstances, but the team took care of things so that it was barely a hiccup in the process. Kevin and crew were amazing on site and even the office personnel like Loretta who was always on top of things made getting this job done remotely (I was trying to coordinate this from another state) a piece of cake. Overall I'd say that this is a solid company with outstanding workers and fair pricing. I would recommend this company to anyone looking to insulate their house.
- ray c
We were very pleased with the insulation job we had done in our attic. USA Insulation was very thorough and conscientious in sealing all the gaps between the attic and the living space, covering lights, and installing the baffles. They gave generous amounts of insulation, and the pricing was very fair. Their customer service and the responsiveness to our concerns deserves an A+ as they made sure to follow up in a timely manner until we were 100% satisfied. They even came back to reroute the exhaust from the bathroom fans in a way that we preferred. I would highly recommend them for insulating your home. I already noticed the difference; our home is more comfortable, and our energy bill has dropped.
- Evan Brody
I hired USA Insulation of Central MD and Fairfax to insulate my home. I requested to foam-insulate the walls of my 1967 home and to redo the insulation in my attics. It was a three-day job very involved. I strongly recommend this company because of the integrity that the sales, office, and crew members show. Although the initial appointment had some hiccups, Mehran (the local owner) showed up in my house and advised me about what to do (Loretta in the office promptly arranged a new appointment). He genuinely recommended what was strictly necessary, but I requested a full re-insulation of my house that involved extracting old insulation. When the time came for the job to be completed about one month after signing the contract, Jimmy and his crew arrived and started working to remove the existing insulation in the attics, air seal all points of infiltration and inject foam in the walls. The second day, they applied disinfectant in both attics, sealed the knee walls in one of them with foam board and spray foam, and started blowing the fiberglass insulation, including dense-pack insulating the attic under the house floors. I have to say that the work performed by Ever and Jose is superb (see picture attached of the sealing of the knee walls). Edwin also worked really, really hard. I have to say that I was pretty involved in the work the crew did, trying to make sure that things were done according to what Mehran and I had discussed (he was in constant communication with the crew). I also have to say that I was not super happy with how they fixed the outlets affected by the injection foam or the patching of the couple of holes that needed to be done in the drywall. The bathroom bath fans (that had not been installed properly in the house in the first place) also needed extra work to put them in original condition, and the crew didn't inform me that a flexible duct was missing before adding the new insulation. Hence, Jimmy and Ever came back on a third day to finish the details that needed fixing. I am impressed by the commitment shown by Jimmy. He went above and beyond to make sure that the attic was in good shape in general, including insulation and the bath fan flexible duct. I have been able to feel a difference in the temperature, especially in how uniform the temperature is between the first and second floors. However, I will only be able to make a full judgement next summer and I will update my review then.
- Manuel Gonzalez