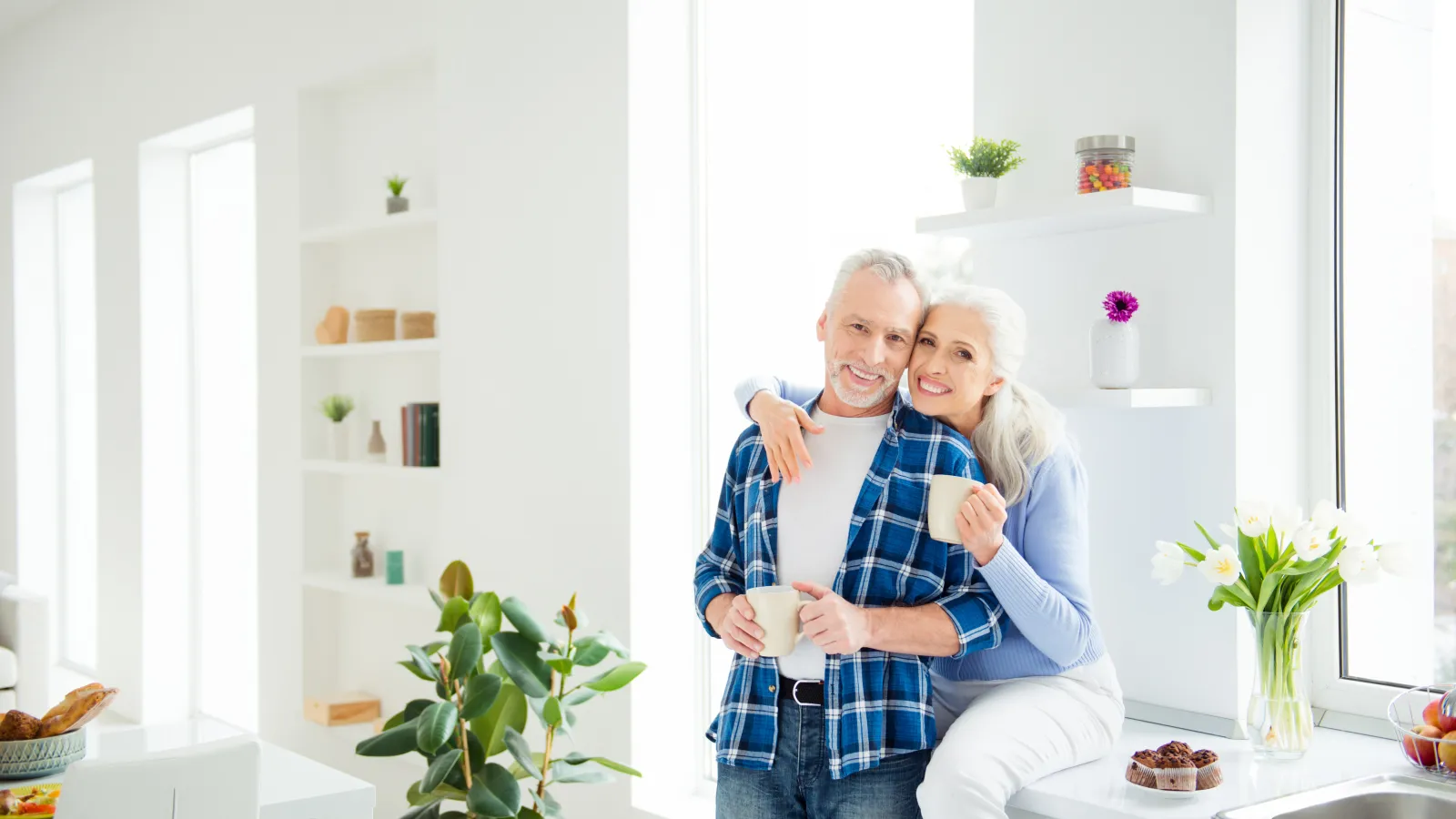 Carrollton Insulation Services
Reinsulate Your Home in Carrollton
with USA Insulation™
Insulation Services in Carrollton
Don't waste money on your electric and heating bills when you don't need to! Thanks to USA Insulation of Carrollton, homeowners can ensure they get the proper insulation into their homes. From Injection Wall Foam to Blown-in Attic Insulation, our team of insulation professionals gets the job done.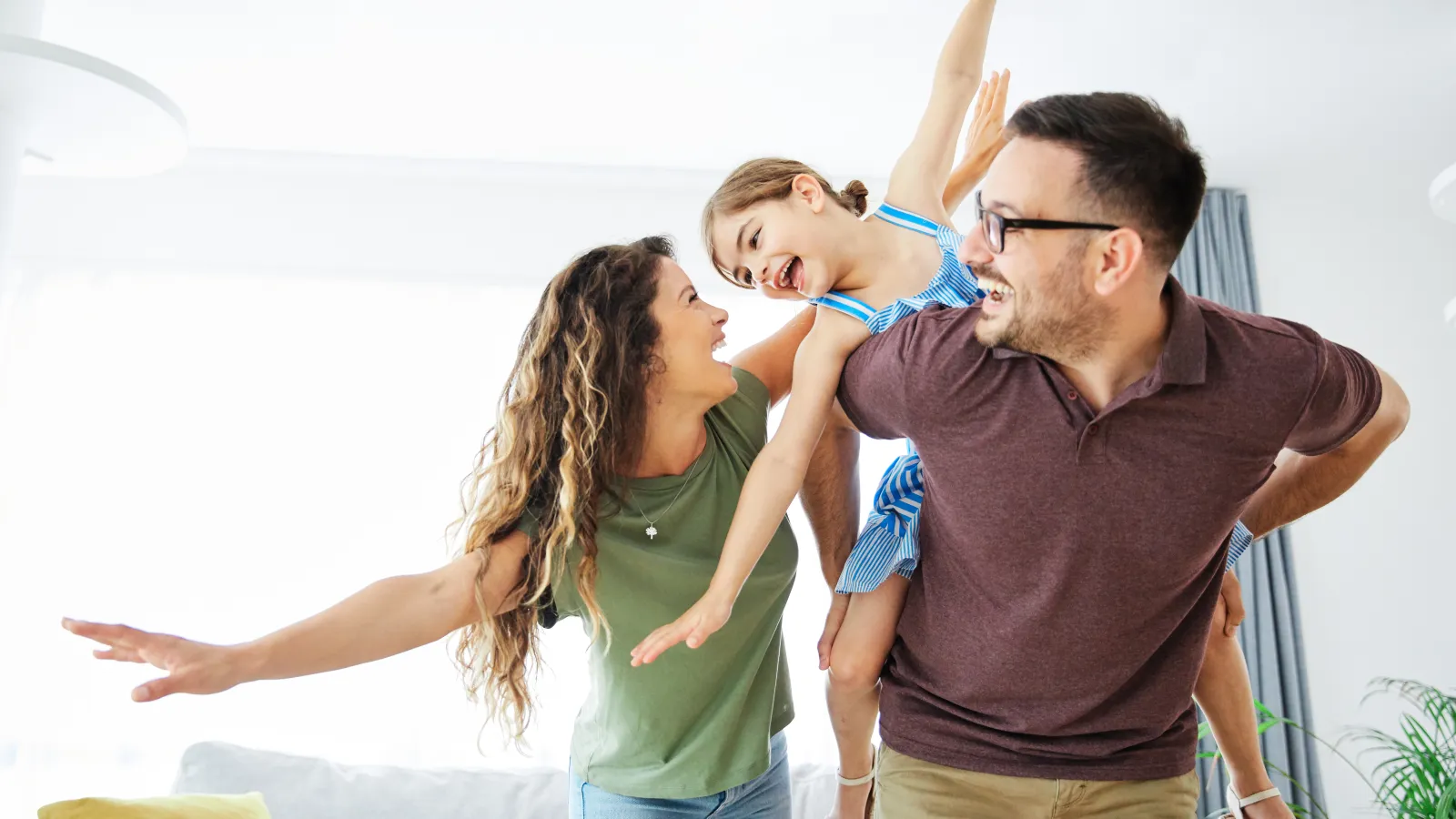 Quality Insulation Products,
Improved Comfort.

With quality products, service, and reliable insulation professionals, you can rest assured that your home will feel more comfortable and your pockets will feel more full. In the last 38 years, USA Insulation has built a reputation for providing leading insulation services nationwide. We are here to provide free energy consultations all around the Carrollton area!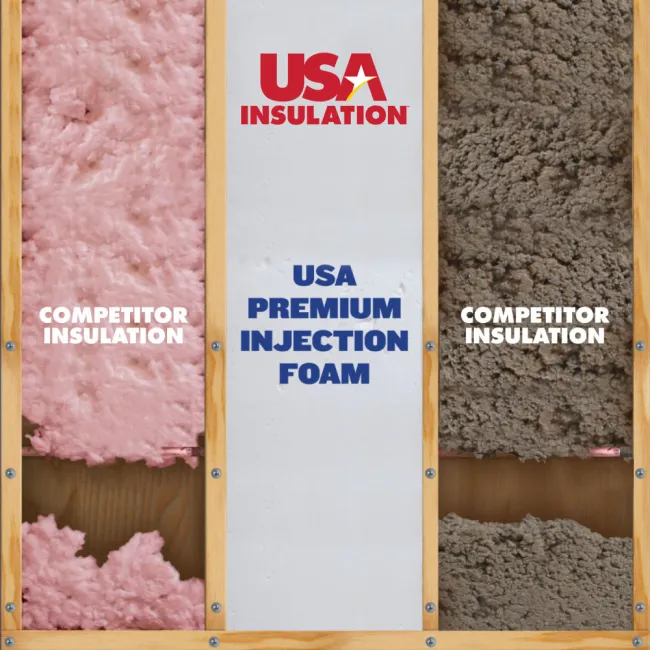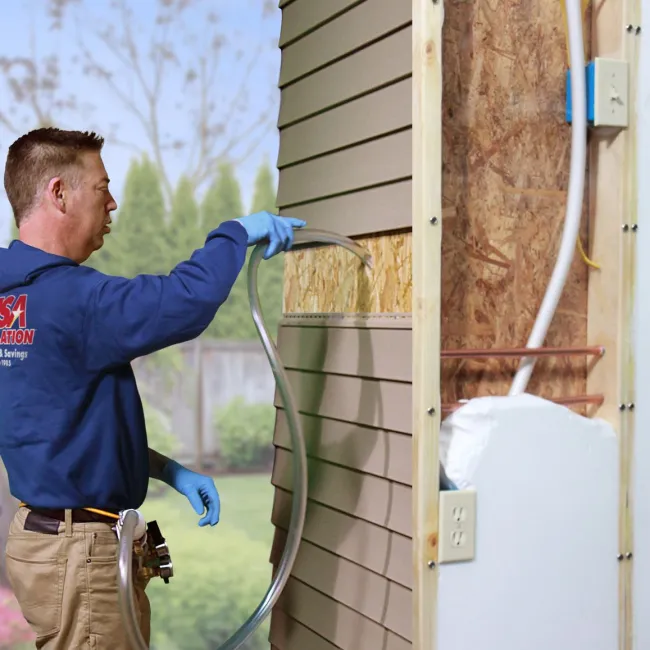 Injection Wall Foam
Used on both exterior walls and interior walls, USA Premium Injection Foam is second to none. It is injected into wall spaces with a fast application process, filling cracks and crevices that most other insulation products can't. The insulation fills spaces behind electrical and phone wires, pipes, electrical outlets, and other areas for maximum efficiency.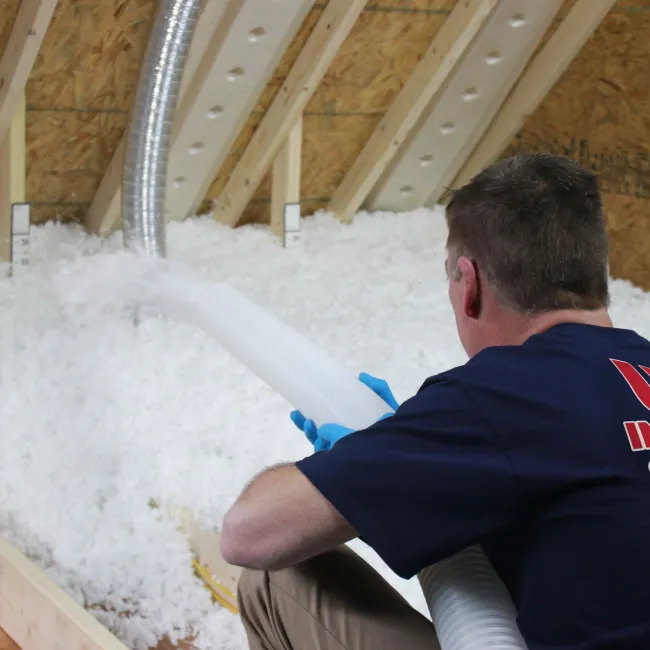 Blown-In Attic Insulation
When your attic is not properly insulated and ventilated, you can lose conditioned air quickly, making your home more difficult - and more expensive - to keep comfortable during the winter as well as the summer. In addition to letting heat escape during the cold winter months, a poorly insulated attic is a major contributing factor in the formation of ice dams, icicles, and mold growth, which can be both a health and safety hazard for your family and your property.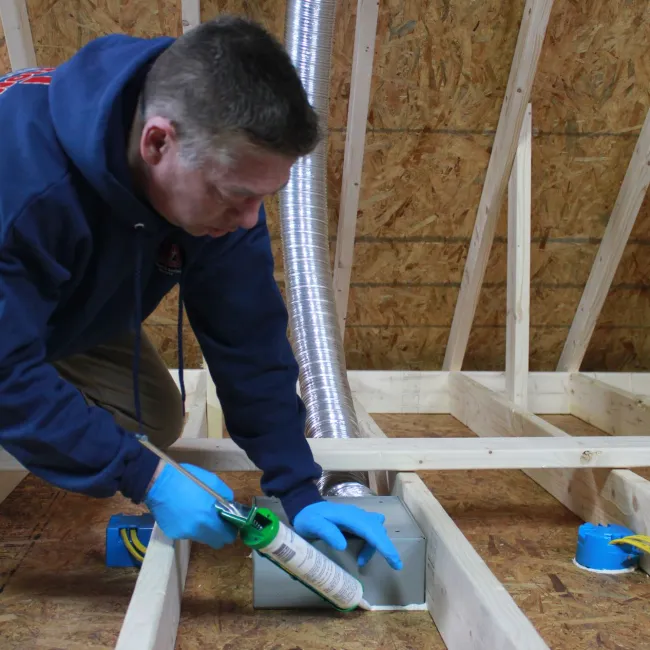 Air Sealing
Our highly skilled, trained, and experienced energy and insulation experts can come to your home to conduct our "Search and Seal" procedure. This process finds and targets the leaks that are hurting your home's energy efficiency, and seals them off for energy use reduction!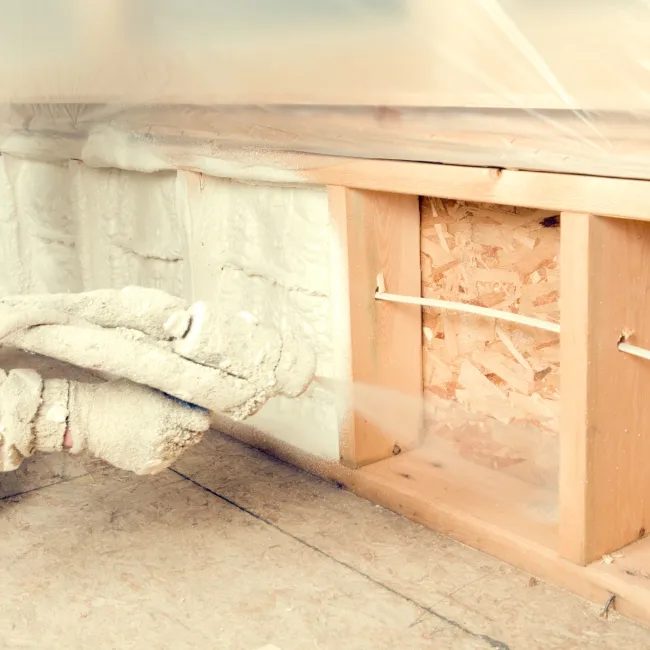 Spray Foam
Spray polyurethane foam (SPF) is an innovative foam plastic substance that is sprayed onto an open surface in paint-like form and then expands to create an insulating barrier against wind and outside temperatures. Once the insulation sets, it expands to create an insulation barrier against extreme temperatures and moisture.


Ready for a more comfortable home?

Let us test your home's energy efficiency for free. Request a free insulation inspection & estimate today.

Why do you need to
re-insulate your home or business?

10%
Energy Loss Through Windows
25%
Energy Loss Through Attic
35%
Energy Loss Through Walls
*15% of energy is lost through the basement & floor
Your Walls Waste More Energy Than You Think
If your home was built before 1980, that automatically makes you one of the 77 million Americans whose homes are insufficiently insulated, if they are insulated at all. Prior to 1980, there were no building codes for insulation minimums.
Latest
Promotions
30% Tax Credit Up to $1200
Government Tax Credit is 30% up to $1200.
Always consult a tax advisor.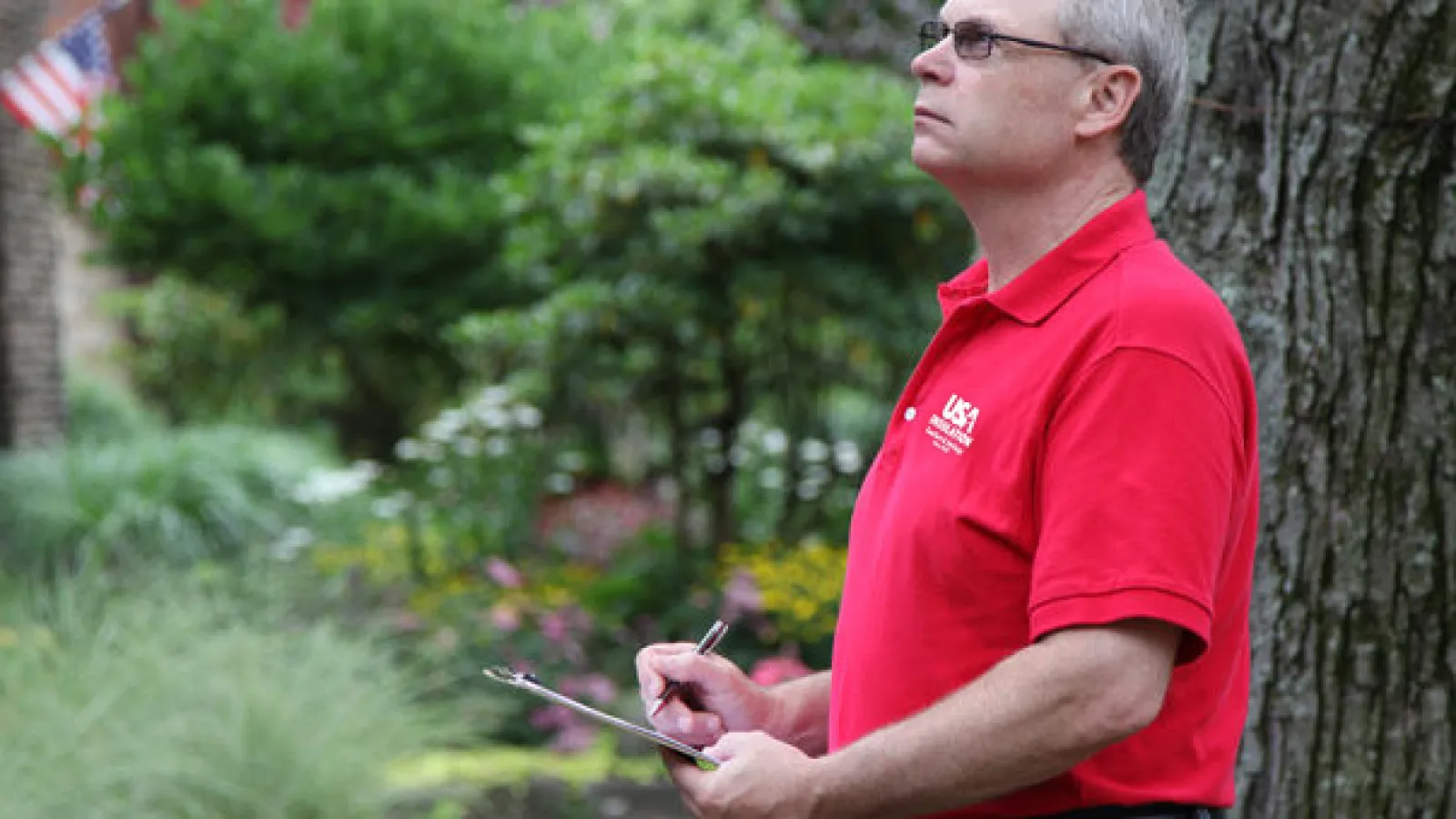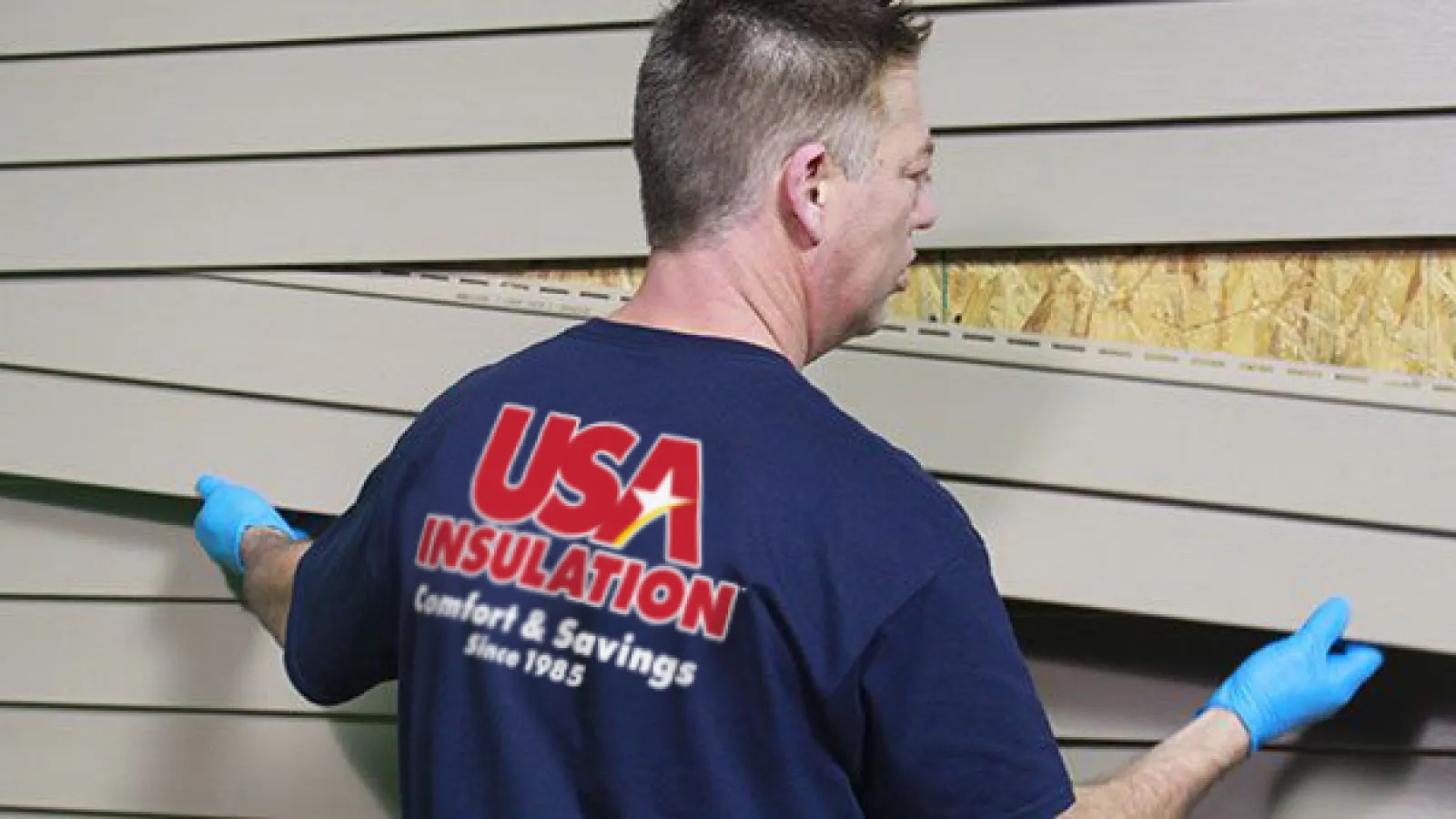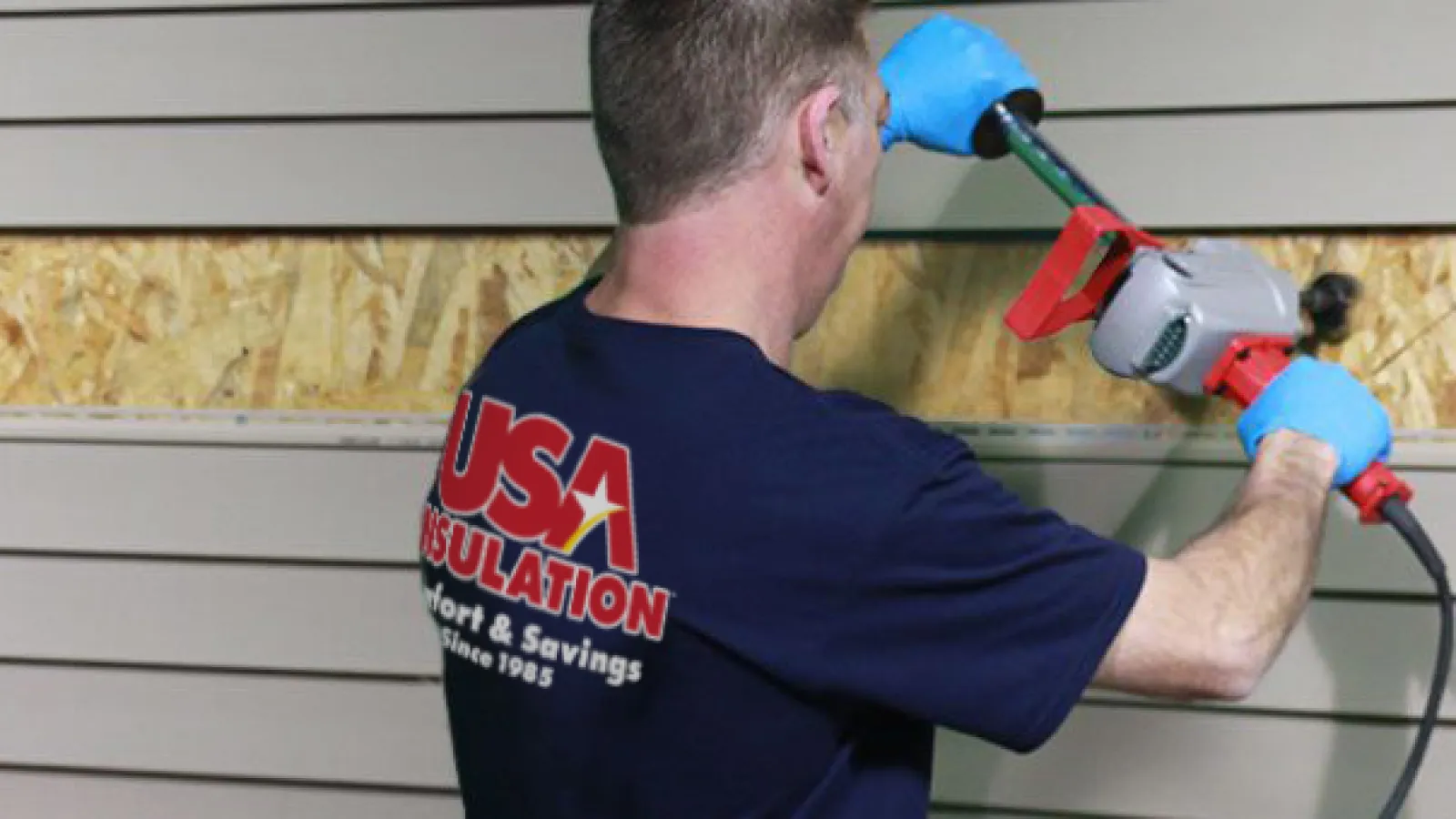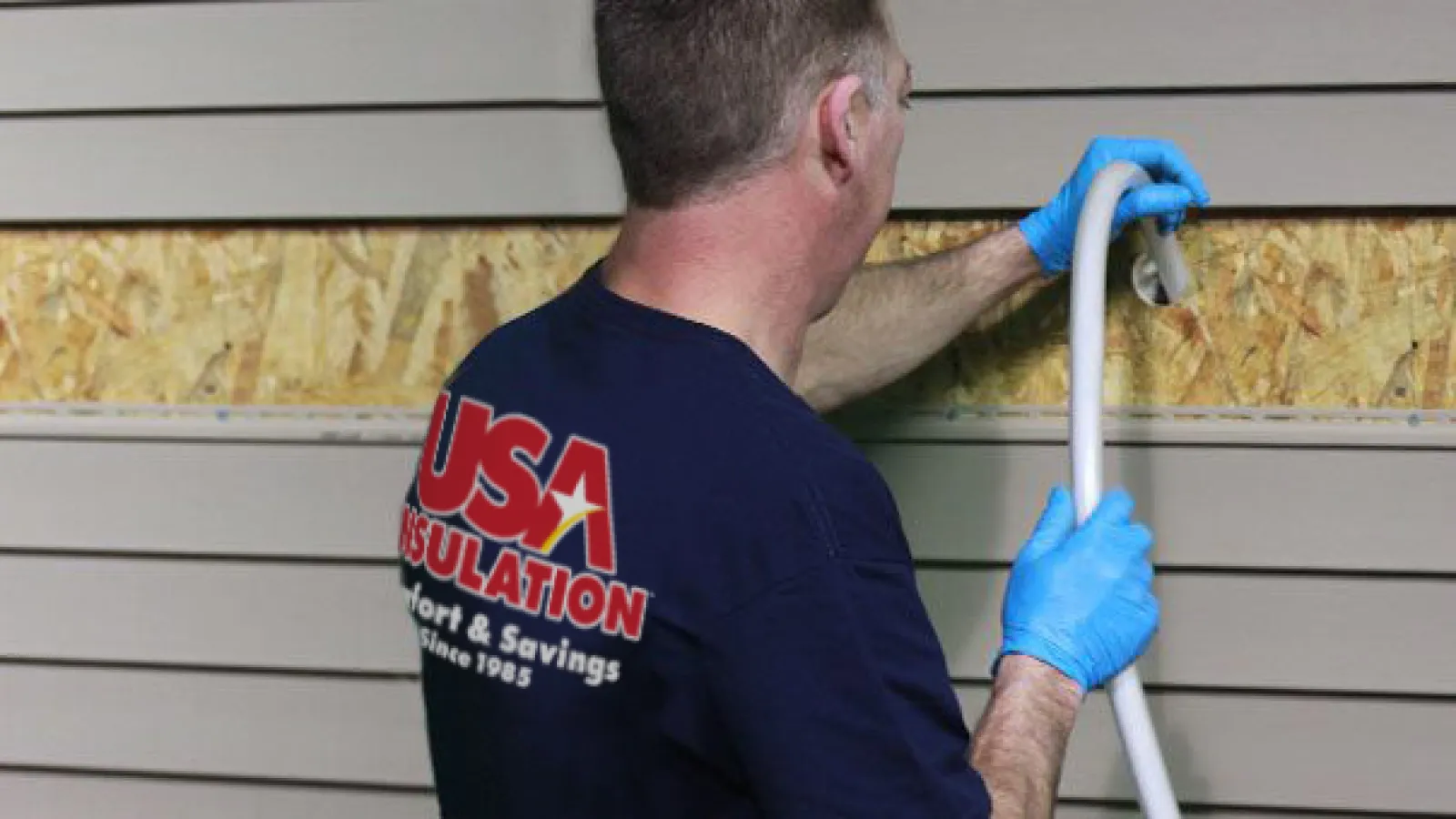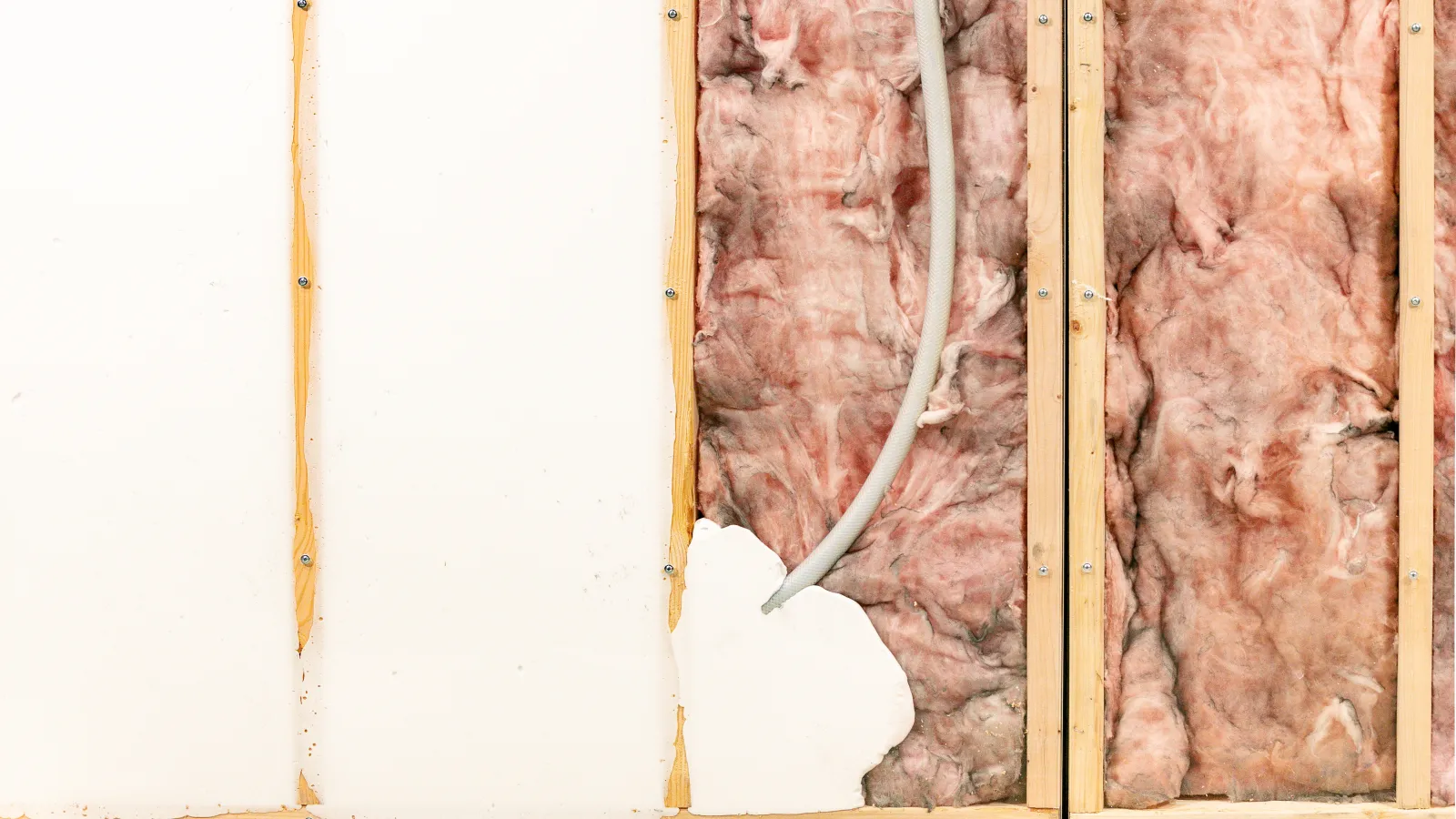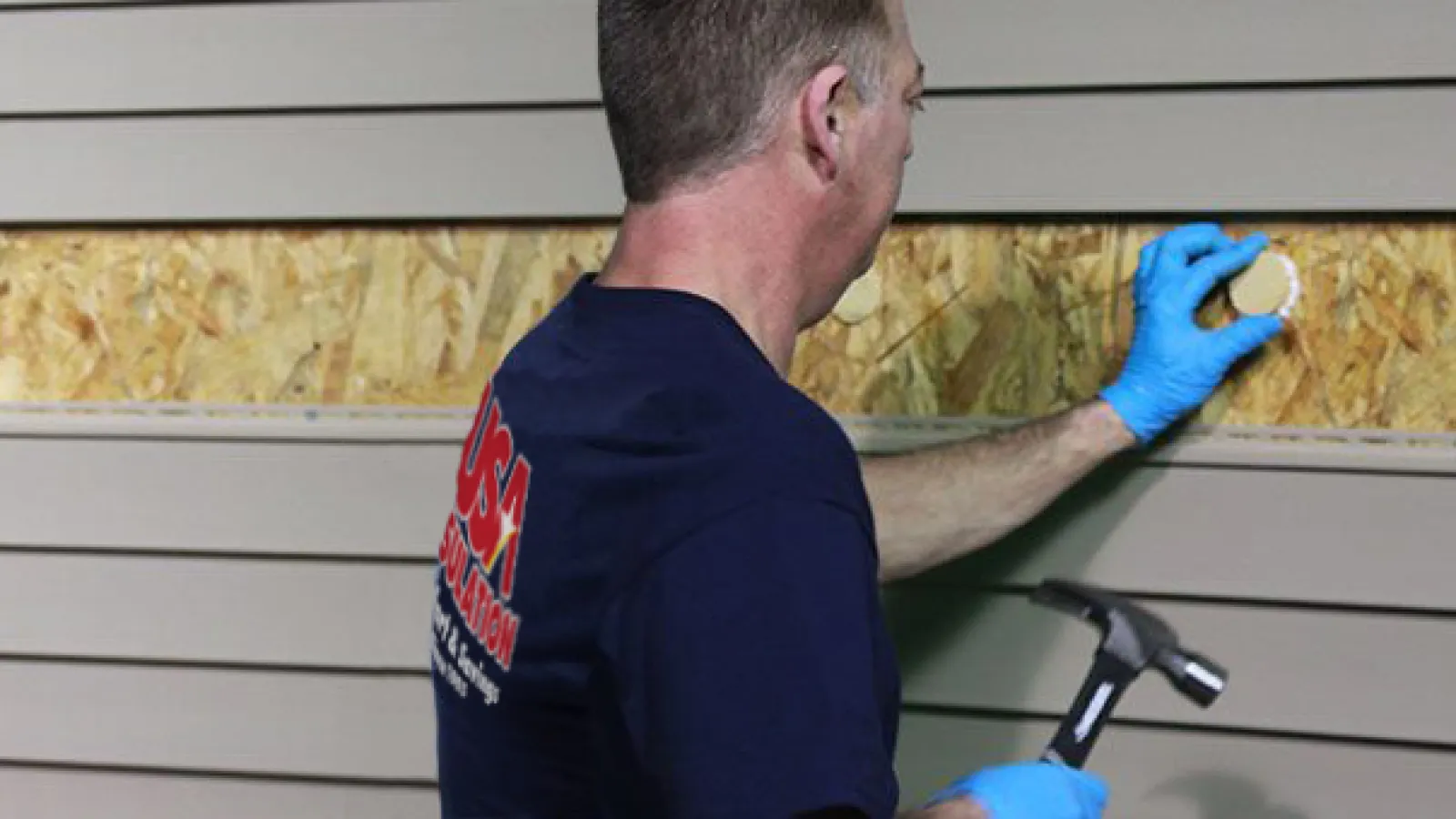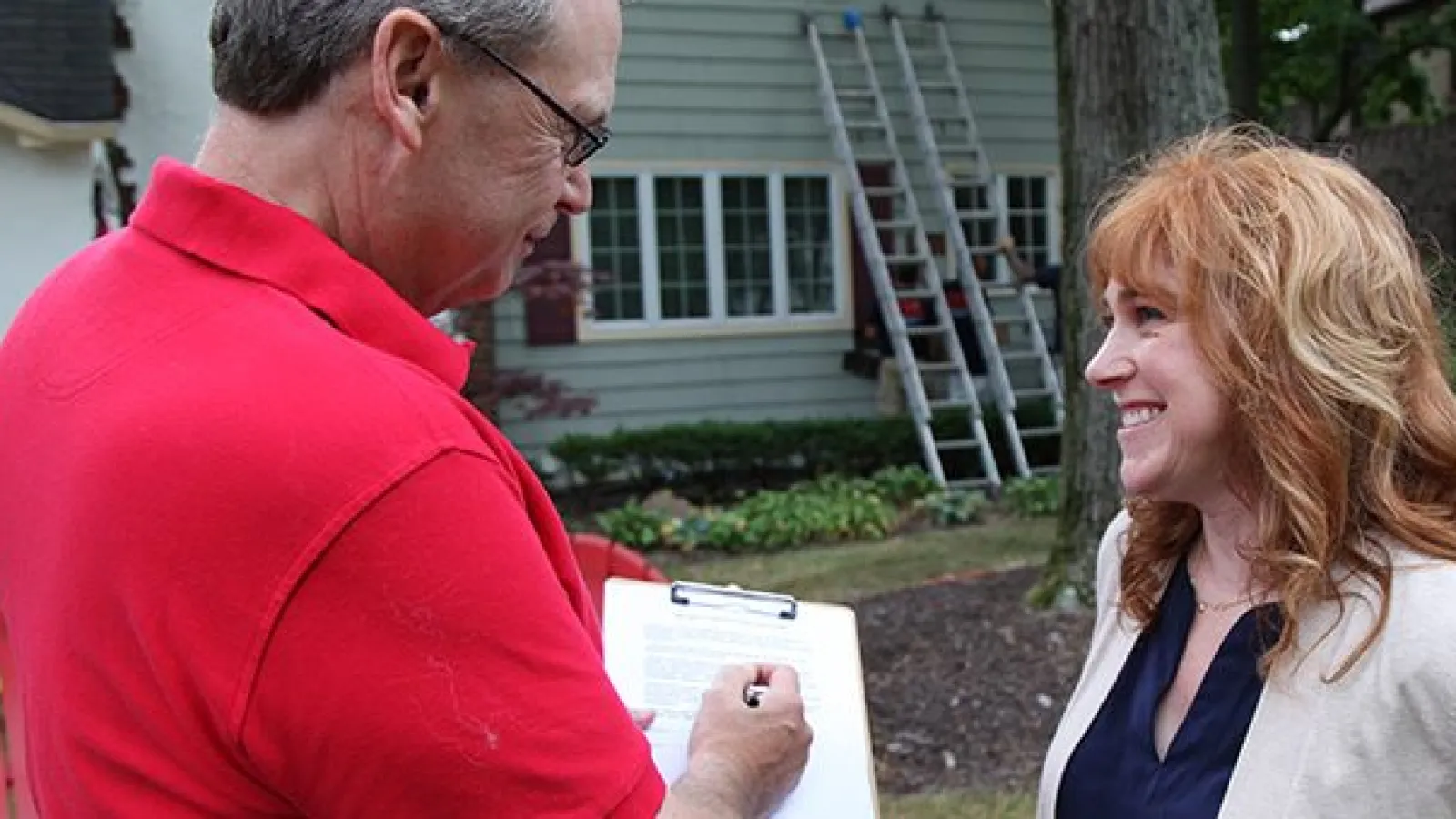 Pre-Installation Walkthrough

On installation day, we'll start by walking through the interior and around the exterior of your home together, explaining our process and what to expect.

Remove Siding

For homes with side paneling, we remove them on each section of wall.

Drill Holes
Next, we drill small holes between each wall stud along the side of the home. For homes with brick, we'll drill holes in the mortar to access the wall.

Inject Foam
After drilling holes, we then insert a tube through the holes into the wall cavity and begin to pump in our USA Premium Foam Insulation.

Fill Wall Cavities
We fill the wall cavity with the injection foam and it squeezes between gaps and crevices, forming an effective barrier. The insulation product hardens within minutes!

Plug Holes & Reinstall Siding
After insulating, we plug each hole, or cover with matching mortar, and return the siding to the home with no visible difference. It'll look like we were never there.

Post-Installation Walkthrough
We'll walk back through the interior and around the exterior with you, showing you exactly what we did and ensure that the finished product and clean-up meet your satisfaction.

Some Thoughts From Our
Awesome Customers
My house was built in 1952, when I had to do some minor sheetrock repair, I found that 70 year insulation was now a brown clump at the bottom of the wall. Our house was never really comfortable,...
- Dan Reyes
I had my home insulated and was very pleased with the results, and recently I had my sister's home done and was also pleased with the results. They were timely and explained the process and very...
- Annie Teel
I was concerned because my house has brick exterior, but these guys did a great job. You can't tell anything was done. High quality insulation at an affordable price! Temperature dropping below...
- E Osgood
Brian was easy to work with, professional and knowledgeable. The installation team was efficient and neat. They were also very polite and professional. Most importantly, my electricity bill...
- Linda Kolb
Great experience all the way around. My home is insulated and can feel the difference. The office gal Juria and Brian are wonderful people and down to earth. The work crew was so respectful and...
- Kevin Mariano
USA Insulation of Carrolton gets my vote for best company to hire for insulating existing walls. The crew was very respectful and mindful of my property. Very professional. I am pleased to have...
- Carrie Spencer
Great place, great people, amazing product. Couldn't recommend a better company.
- Zachary Fink
They food & margaritas were delicious. The service and price was right.
- Nicole Nichols
it was great
- Lindsey Cox
The engagement with USA Insulation was excellent. The entire staff is very professional, and the work was done timely and with excellent quality. I would highly recommend them to anyone.
- M David Malenfant
USA Insulation of Carrollton proudly serves the following locations
Aledo

Argyle

Bedford

Burleson

Carrollton

Cedar Hill

Colleyville

Crowley

Desoto

Duncanville

Euless

Flower Mound

Grapevine

Haltom City

Haslet

Hurst

Justin

Keller

Kennedale

Krum

Lake Dallas

Mansfield

Midlothian

Naval Air Station Jrb

Newark

North Richland Hills

Ponder

Roanoke

Southlake