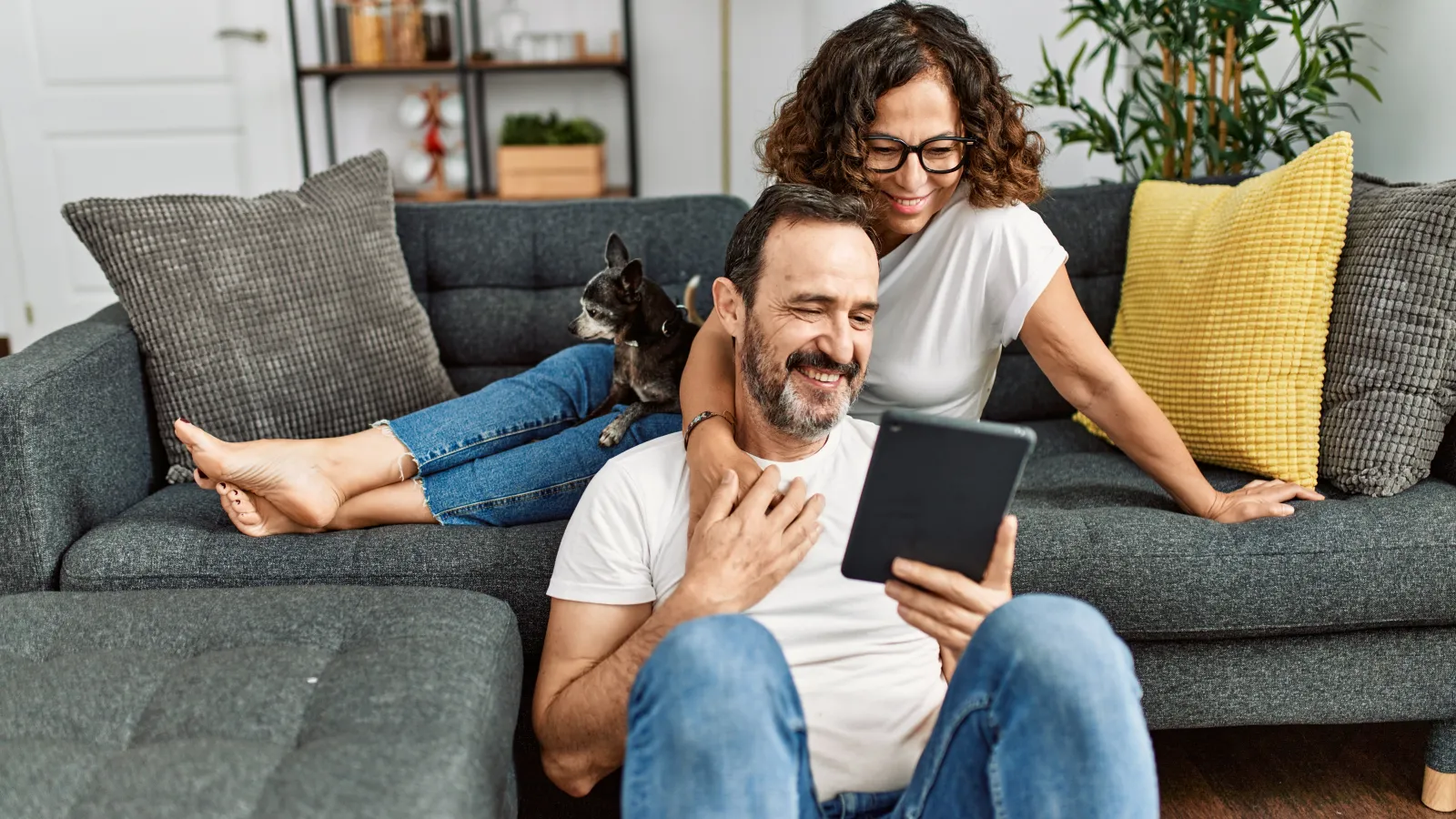 Jefferson, WI
Home Insulation Company
Reinsulate Your Home
in Jefferson with USA Insulation
Insulation Services in Jefferson, WI
If you're looking for a high-quality insulation contractor in Jefferson, Wisconsin, USA Insulation is ready to take on the job. We have an excellent team of qualified professionals who can handle all your insulation services quickly and at an affordable rate.
Insulating or re-insulating your home or business is one of the best ways to make the building more comfortable. At USA Insulation, we offer several insulation services for your Jefferson home or business.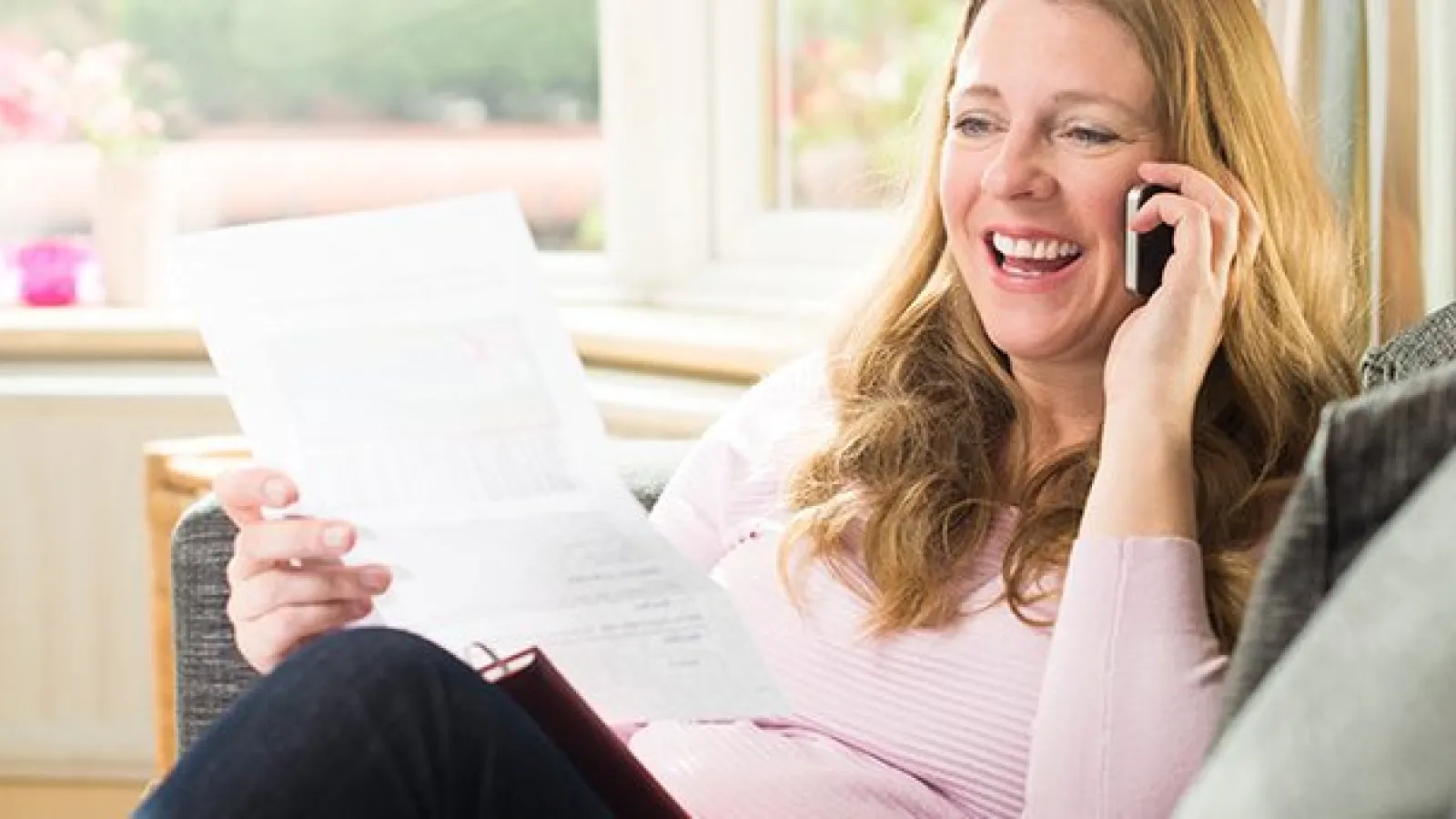 Why do you need to
reinsulate your home?


Ready for a more
comfortable home?
We have the tools to insulate every space in new and existing homes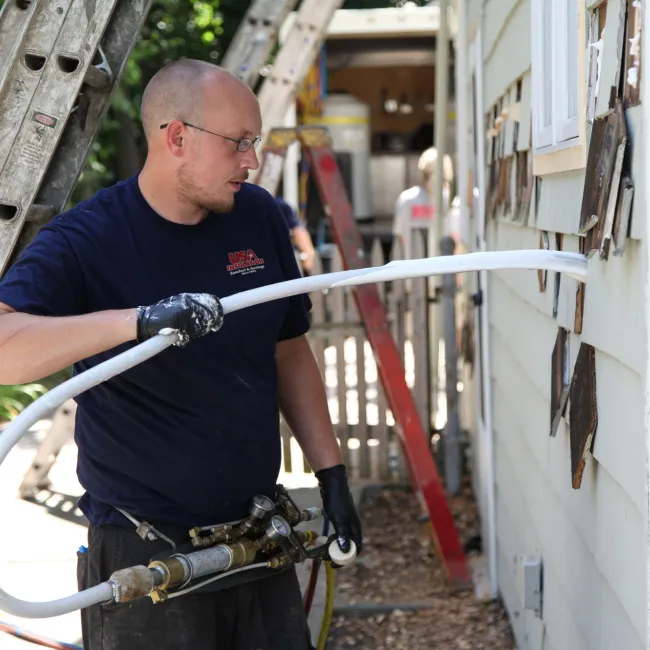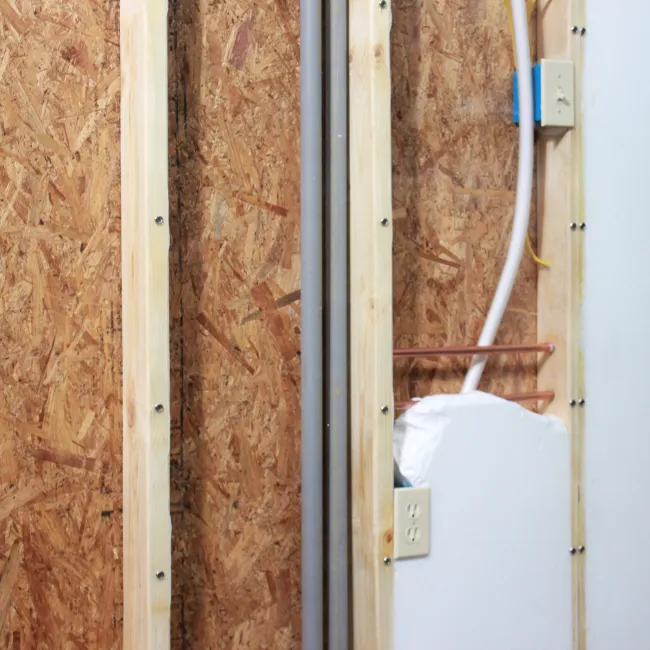 Premium Injection Wall Foam
in Jefferson, WI
Our wall foam injections are some of the best in the industry so that you can keep your air conditioning or heating in, while also keeping outside temperatures out of your Jefferson, WI home. The wall foam injections act as an obstacle to the external elements creeping in and ruining the internal atmosphere you've created — all while taking up very little time to set.

Blown-In Attic Insulation
in Jefferson, WI
Your attic has the weakest insulation, which is why we offer attic insulation for Jefferson, WI residents. Blown-in attic insulation is one of the most efficient ways to insulate your home at an affordable price. After you insulate your attic, you can save money from heating or cooling your house for years to come.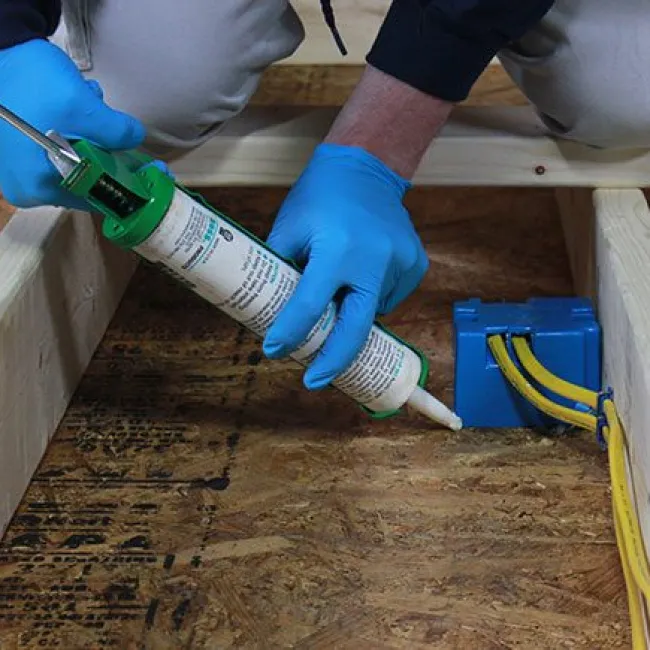 Attic Air Sealing
in Jefferson, WI
Not only should the flat surfaces in your attic be covered with insulation, but the cracks between the attic and the rest of your home should be sealed as well. Doing so provides the maximum protection between your living environment and the disruption of outside temperatures, so we offer attic air sealing to help improve the livability of Jefferson, WI homes. Not only that, but you can protect against water from leaking into your home as well as keep pests at bay using attic air sealing.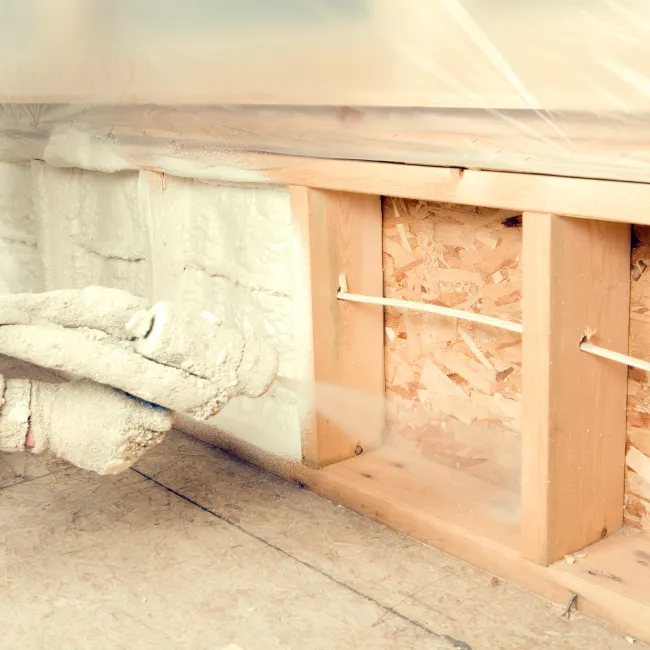 Spray Foam
in Jefferson, WI
Every house is different, and sometimes it's not easy to lay down standard insulation. That's why we have some of the best spray foam that we can apply to all sorts of places in your Jefferson home, whether it's in the attic, crawl space, between the walls or some other tricky part of the house. Not only does our spray foam insulate, but it acts as a weather barrier, sealant, and vapor retardant, making spray foam insulations a versatile improvement to your home.

Latest
Promotions
SAVE UP TO $2,000 ON WHOLE HOME INSULATION
$800 DISCOUNT PLUS UP TO $1200 TAX CREDIT
Limited Time Only!
Some Thoughts From Our
Awesome Customers
I can't say enough good things about this company. After one initial hiccup, which was resolved with complete courteousness to me as a customer, this company impressed me from start to finish....
- Shane Dietrich
USA Insulation of Waukesha installed the foam insulation in my house and I could not be happier!!! Everyone who worked there was so professional and friendly! They did a great job and I will...
- Allison Mohammadi
I recently had USA Insulation of Waukesha help me with my insulation needs and I couldn't be more pleased. The job was done efficiently and professionally, with no mess left behind. They provided...
- Loshniv Nazar
Mike and Erich visited our house to evaluate the insulation in our attic. Mike climbed up through the narrow scuttle and searched in and underneath the blown-in insulation of the attic looking for...
- Russ Hintz
I contacted USA insulation for a insulation job that was for a ceiling. The price they quoted me was more than $1000 cheaper than my other best estimate. They came and were very professional, and...
- David Jensen
Outstanding Company to work with, all the employees are very friendly and the guys that did the insulation in my attic were friendly, polite and did a great job cleaning up. Brian went out of his...
- Donna Cooper
Quality complete insulation job. Foam injection in the walls (R20) and batts in the attic (R50) has our home feeling warmer. 4 professionals ( English speaking) workmen did great work and...
- Brian
We called USA Insulation after looking around for a contractor to insulate our 40 year old house. They were polite and professional from the first interaction to the final cleanup after...
- Karen Roschyk
The team at USA Insulation of Waukesha was very knowledgeable and professional. Their insulation product is incredibly unique, and they did a wonderful job insulating my home. They were friendly,...
- Amanda Kemmel
The team is incredibly professional from our first interaction on the phone to the sales person who came to our house, all the way to the install crew. Very happy with our decision to insulate our...
- Catherine Wilson