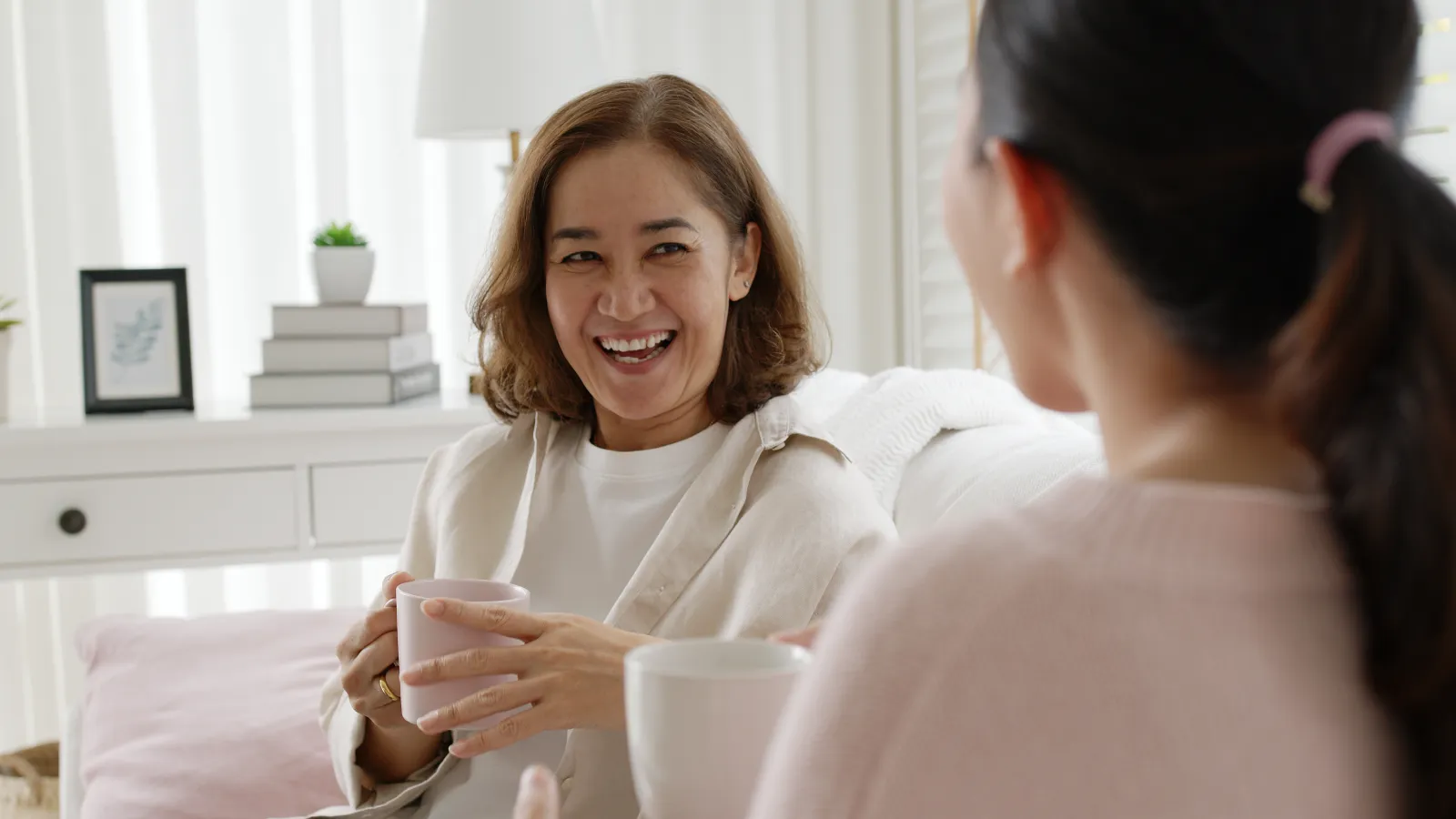 Cincinnati Insulation Services
Reinsulate Your Home in Cincinnati
with USA Insulation™
Premium Insulation Products in the Greater Cincinnati Area
USA Insulation of Cincinnati serves commercial and residential property owners from Lebanon in the North to Covington, KY in the South all the way to Indiana in the West. No matter where you are located in the Greater Cincinnati area, we are ready to deliver the superior quality insulation installation services you need to improve comfort and efficiency. Our products are about more than just that—they are also environmentally friendly and extremely safe, helping improve your indoor air quality.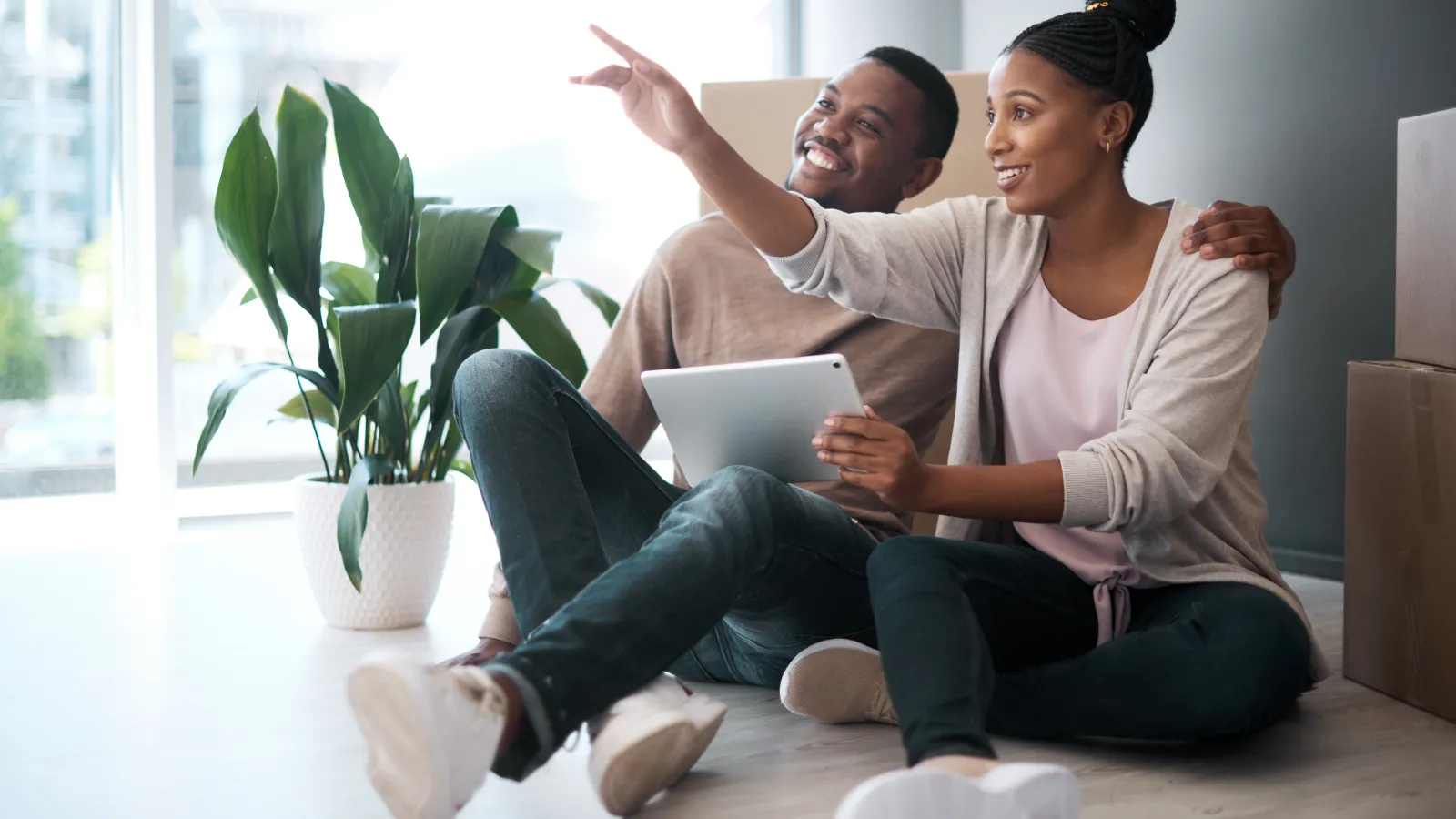 Quality Insulation Products,
Improved Comfort.

For 35+ years, USA Insulation has helped tens of thousands of customers throughout the nation get the premium insulation they needed to maximize their comfort and energy savings. We would be honored to help you do the same with our Cincinnati insulation services! Our products stand out by being:
Effective sound insulators
Resistant to mold, mildew, and insects
Safer in fires—Class 1 two-hour fire rating
Eco friendly and safe for people and pets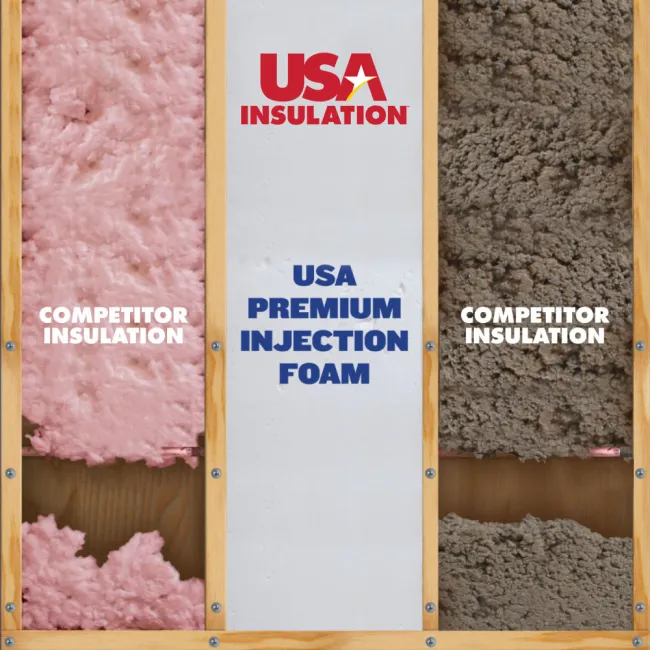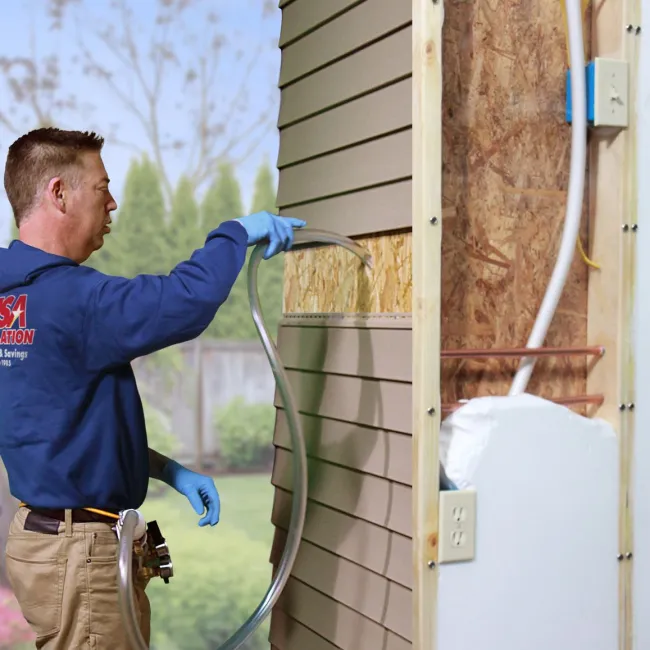 Injection Wall Foam
Used on both exterior walls and interior walls, USA Premium Injection Foam is second to none. It is injected into wall spaces with a fast application process, filling cracks and crevices that most other insulation products can't. The insulation fills spaces behind electrical and phone wires, pipes, electrical outlets, and other areas for maximum efficiency.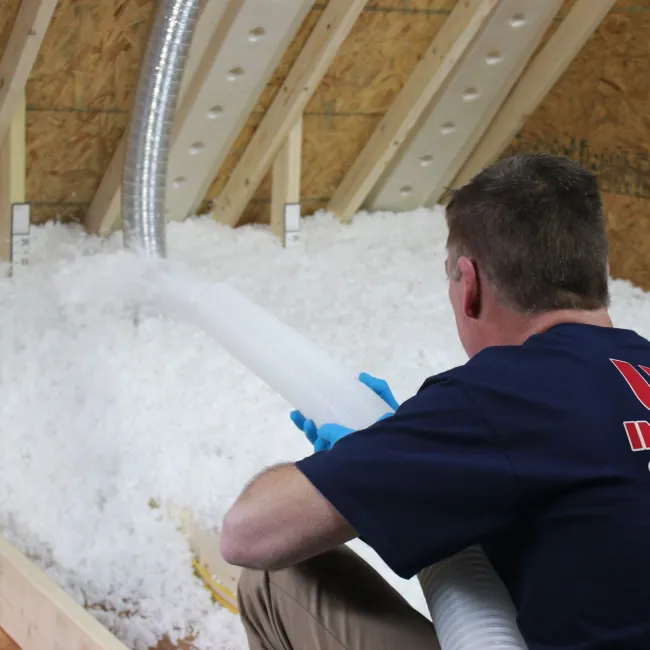 Blown-In Attic Insulation
When your attic is not properly insulated and ventilated, you can lose conditioned air quickly, making your home more difficult - and more expensive - to keep comfortable during the winter as well as the summer. In addition to letting heat escape during the cold winter months, a poorly insulated attic is a major contributing factor in the formation of ice dams, icicles, and mold growth, which can be both a health and safety hazard for your family and your property.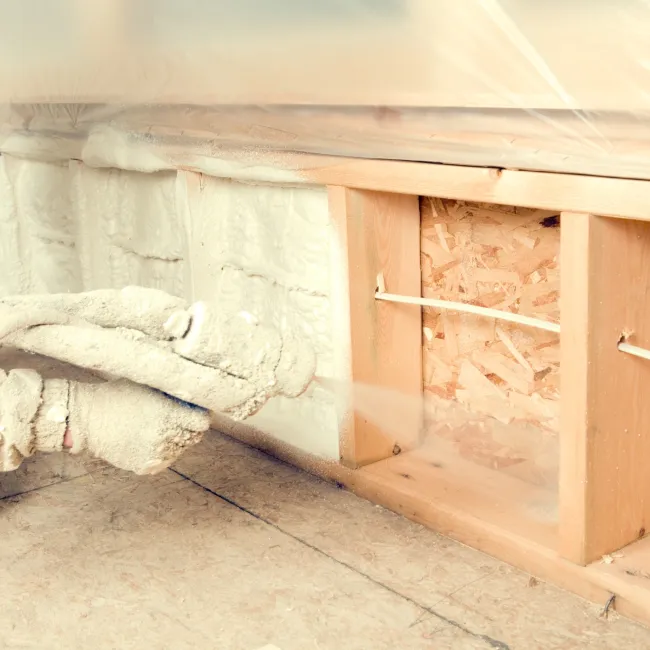 Spray Foam
Spray polyurethane foam (SPF) is an innovative foam plastic substance that is sprayed onto an open surface in paint-like form and then expands to create an insulating barrier against wind and outside temperatures. Once the insulation sets, it expands to create an insulation barrier against extreme temperatures and moisture.


Ready for a more comfortable home?

Let us test your home's energy efficiency for free. Request a free insulation inspection & estimate today.

Why do you need to
re-insulate your home or business?

10%
Energy Loss Through Windows
25%
Energy Loss Through Attic
35%
Energy Loss Through Walls
*15% of energy is lost through the basement & floor
Your Walls Waste More Energy Than You Think
If your home was built before 1980, that automatically makes you one of the 77 million Americans whose homes are insufficiently insulated, if they are insulated at all. Prior to 1980, there were no building codes for insulation minimums.
Latest
Promotions
Low Monthly Financing
Financing issued with approved credit.
Terms and conditions apply. Financing offers vary by location.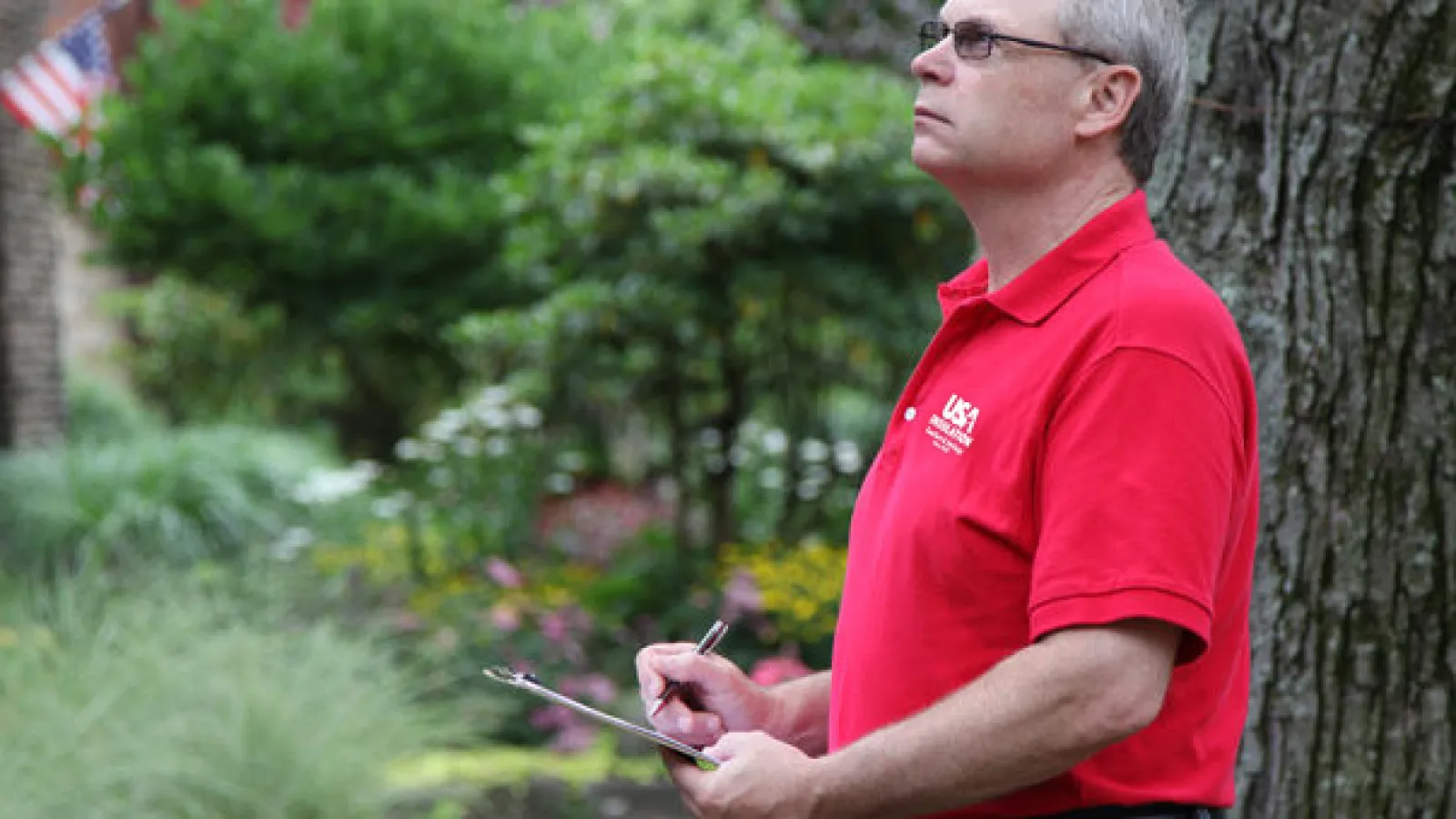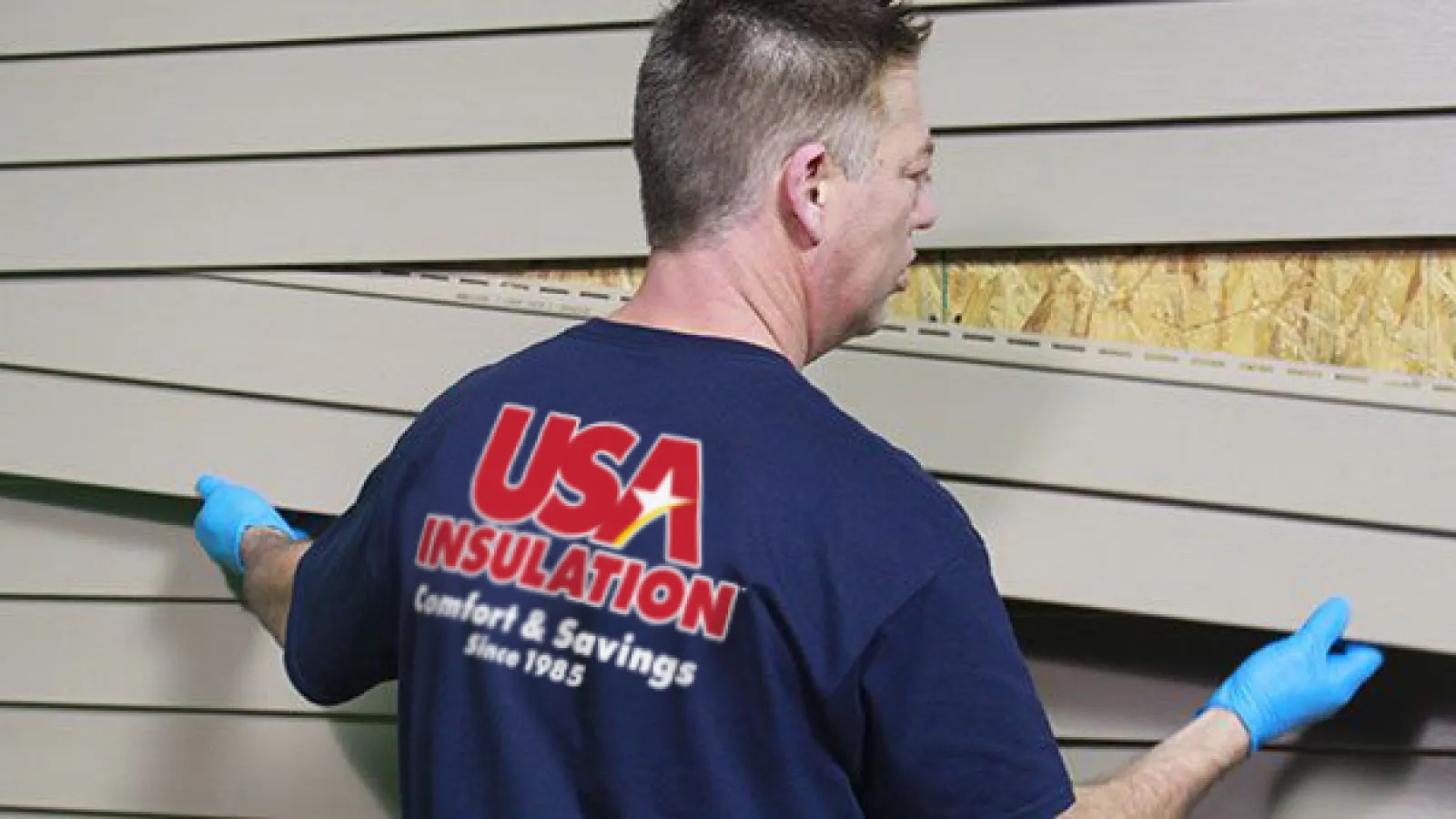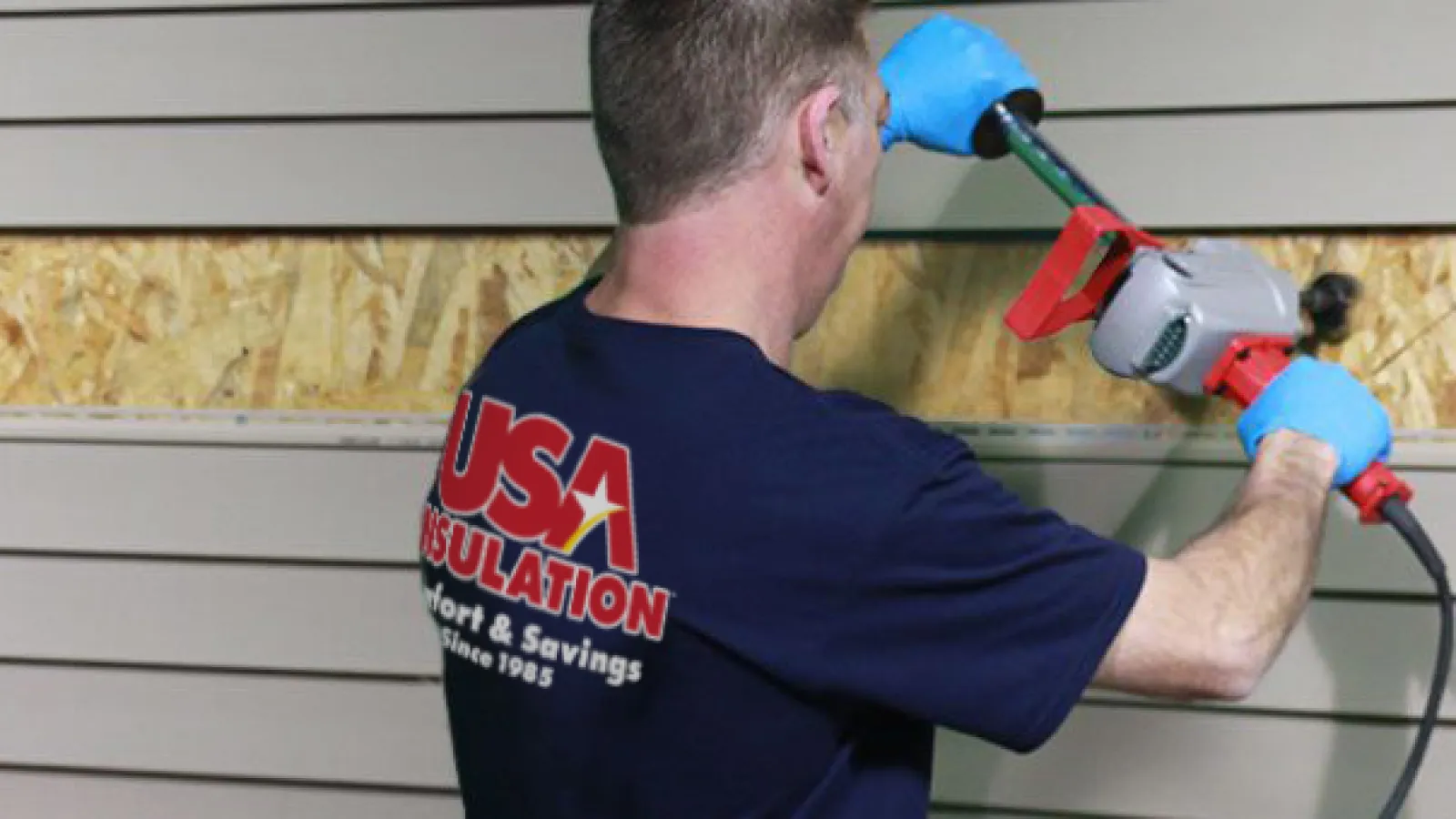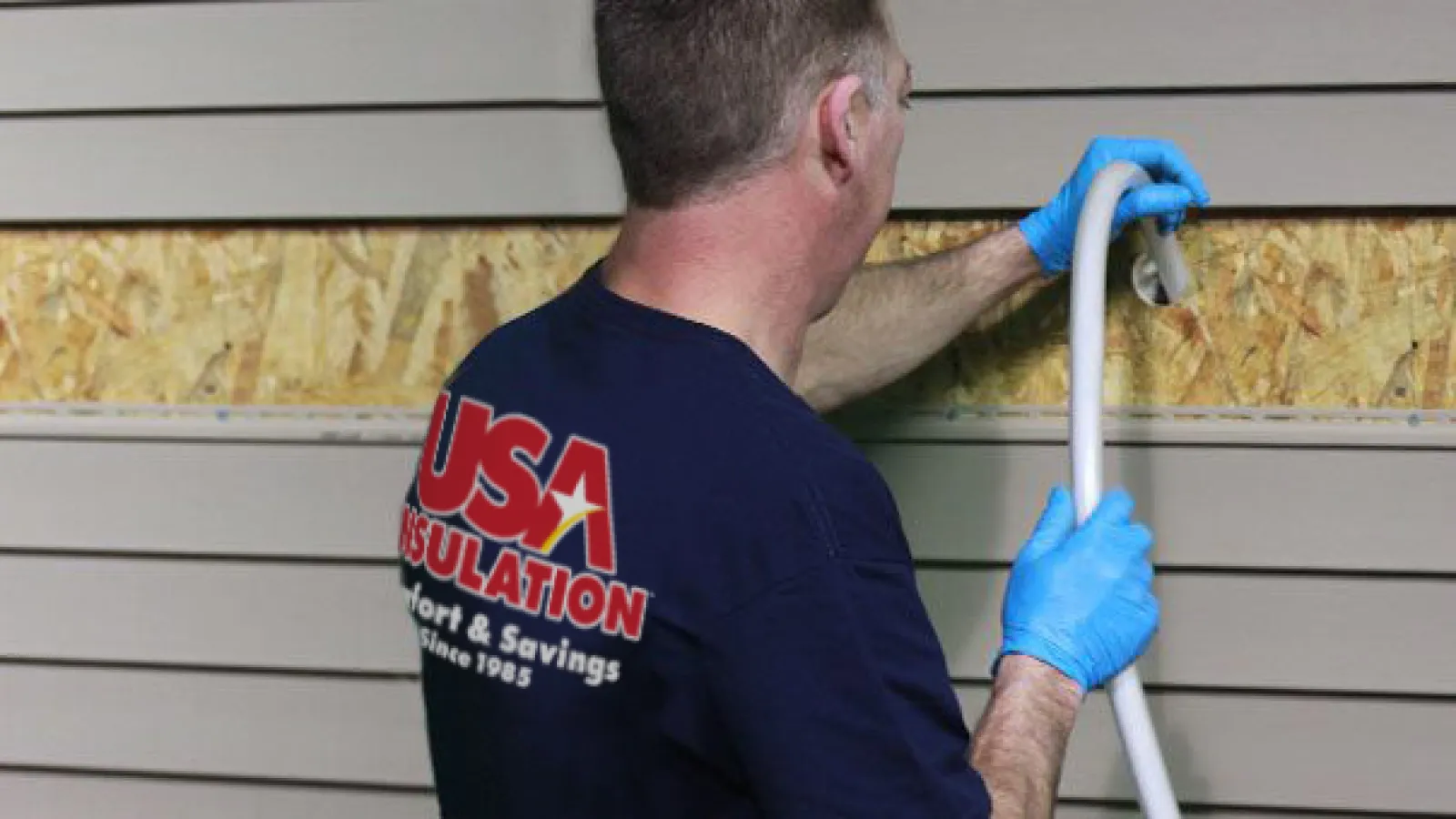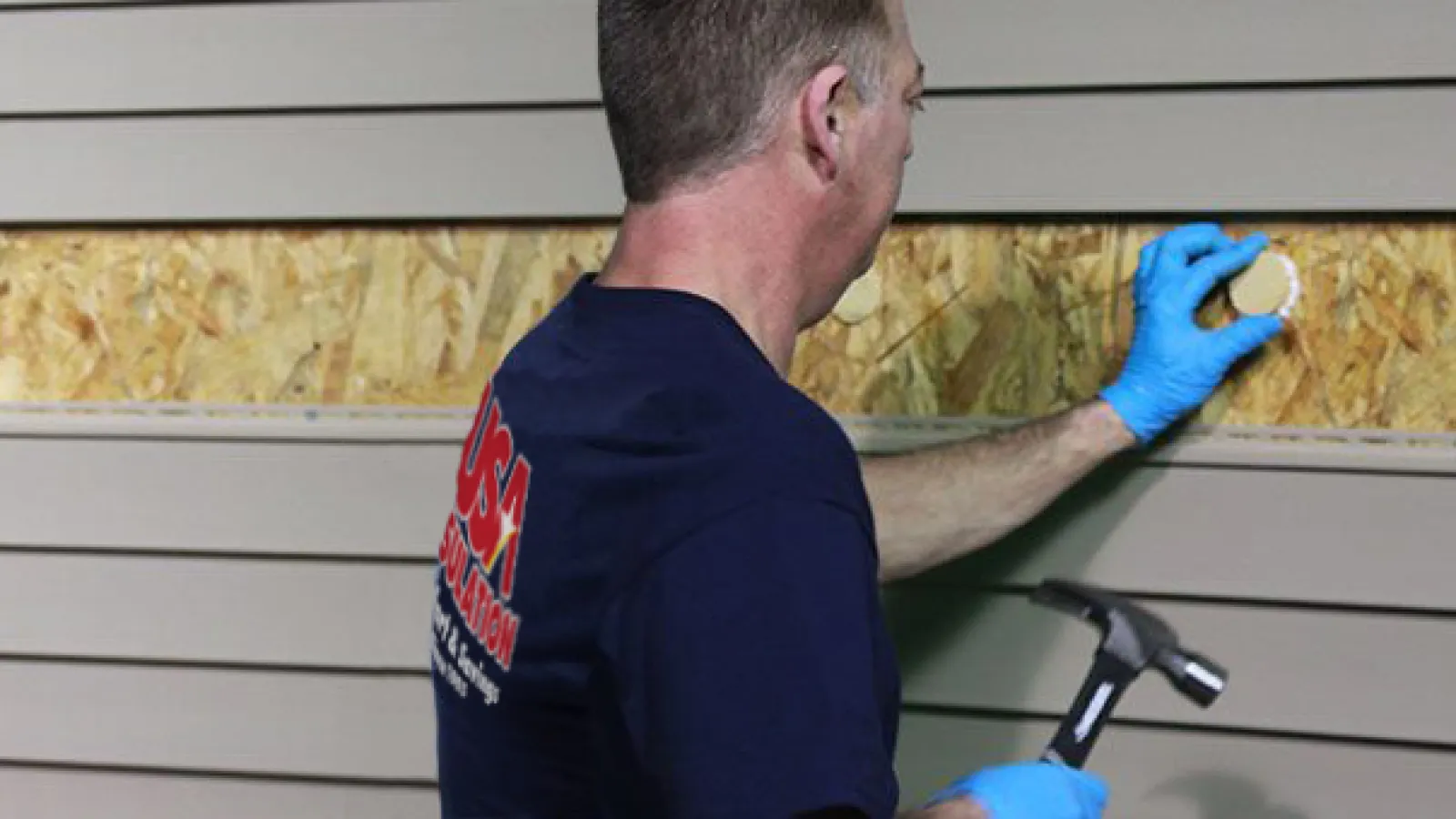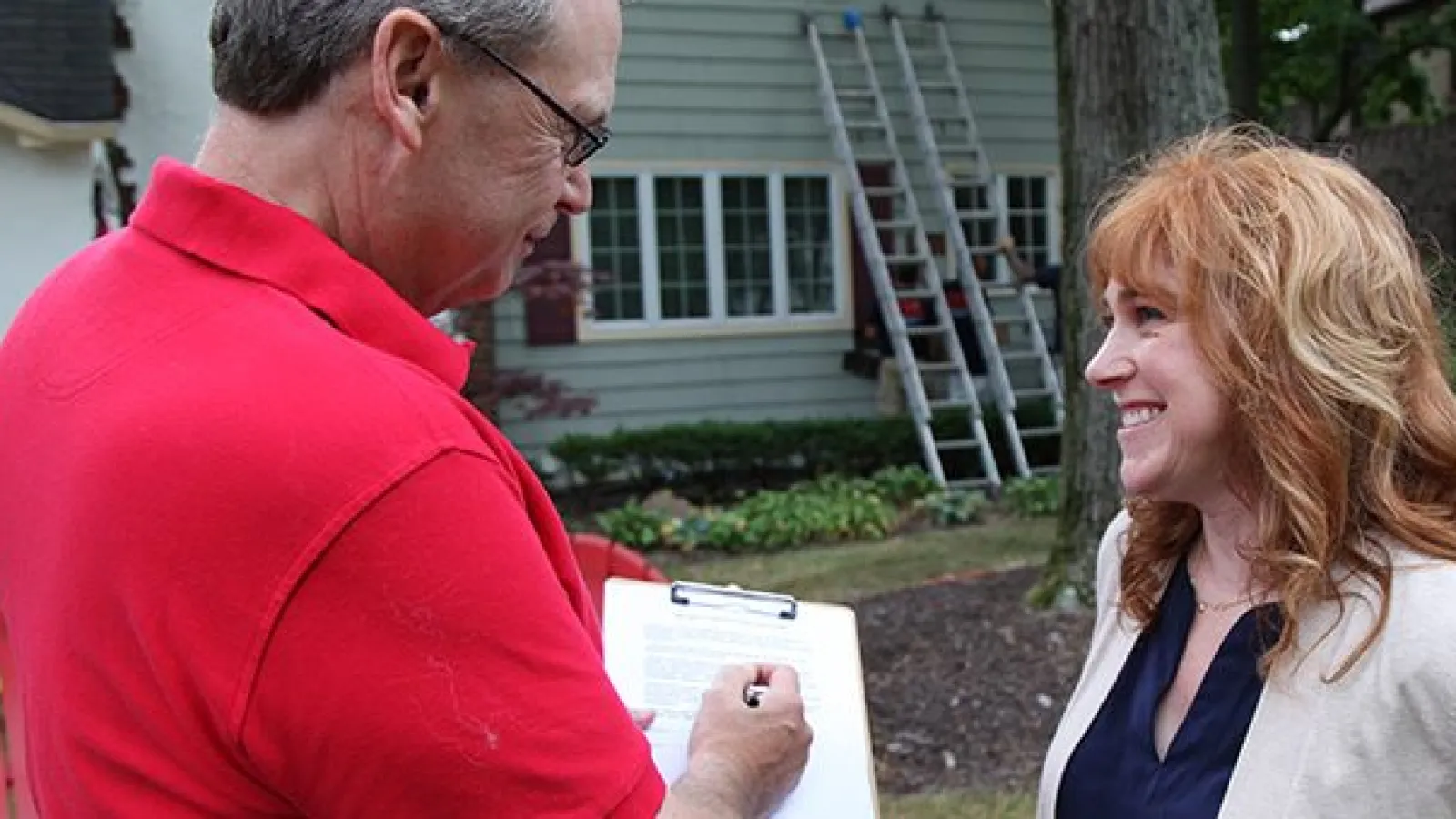 Pre-Installation Walkthrough

On installation day, we'll start by walking through the interior and around the exterior of your home together, explaining our process and what to expect.

Remove Siding

For homes with side paneling, we remove them on each section of wall.

Drill Holes
Next, we drill small holes between each wall stud along the side of the home. For homes with brick, we'll drill holes in the mortar to access the wall.

Inject Foam
After drilling holes, we then insert a tube through the holes into the wall cavity and begin to pump in our USA Premium Foam Insulation.

Fill Wall Cavities
We fill the wall cavity with the injection foam and it squeezes between gaps and crevices, forming an effective barrier. The insulation product hardens within minutes!

Plug Holes & Reinstall Siding
After insulating, we plug each hole, or cover with matching mortar, and return the siding to the home with no visible difference. It'll look like we were never there.

Post-Installation Walkthrough
We'll walk back through the interior and around the exterior with you, showing you exactly what we did and ensure that the finished product and clean-up meet your satisfaction.

Some Thoughts From Our
Awesome Customers
USA Insulation did a great job on insulating our attic and walls. We have an older home so the attic was short and tight, Noah was very thorough in getting to all the tight areas. The walls are...
- shameless716
We used USA Insulation to add foam to our existing partial insulation. Our salesman Nate was very easy to work with and transparent about pricing. The three men who came to do the install were...
- Ariel Lusco
We had insulation added to our old home. The team that did the work were friendly and professional. It hasn't been super hot or cold since we had the work done earlier this week, but I think the...
- Tim Colony
We recently had foam insulation installed in our home by a local Ohio made product company, and we were blown away by their excellent service. The workers were respectful of our property and...
- Tomas Reitz
I had an excellent experience with this company, from the friendly lady who answered my initial call to the crew who completed the work. Their customer service was exceptional, and they were...
- Carolyn Taylor
Had my 1500 sq ft home insulated (walls and attic) with foam in the middle of 2022. Since then my bill has decreased on average of $40 - $50 per month. We also have a room that used to be a...
- James Colwell
We had spray foam applied to our basement and crawlspace, and we had foam injected into the walls of our 1938 home. Both crews were exceptionally thorough, informative and professional. They...
- Jan Huitger
After a high pressure pest control company told me that we needed to re-insulate our home for $16,000, I contacted USA Insulation for a second estimate. Robert could've easily piggybacked off of...
- Lori Bochkay
I'm impressed with this company! Their level of professionalism and courtesy is exceptional. They provided insulation and duct sealing services for me and arrived precisely at the scheduled time....
- Waqas Younas
Absolutely A1 service!!! They came at the time they told us. Very professional from the beginning to the end. Nate the salesman great guy very respectful. The crew that came out Nick Huelo very...
- Mike Roberts
USA Insulation of Cincinnati proudly serves the following locations
Aberdeen

Addyston

Alexandria

Amelia

Bennington

Blanchester

Brookville

California

Camp Dennison

Chesapeake

Cincinnati

Cleves

College Corner

Crittenden

De Mossville

Dillsboro

Erlanger

Felicity

Fort Thomas

Ft Mitchell

Guilford

Hamersville

Hebron

Hooven

Kings Mills

Latonia

Lawrenceburg

Lynchburg

Maineville

Melbourne

Miamitown

Moores Hill

Morning View

Mount Orab

New Richmond

Newtonsville

North Bend

Okeana

Oregonia

Owensville

Patriot

Pleasant Plain

Proctorville

Rising Sun

Russellville

Sabina

Sardinia

Silver Grove

South Lebanon

Springboro

Terrace Park

Vevay

Waynesville

West Harrison

Winchester