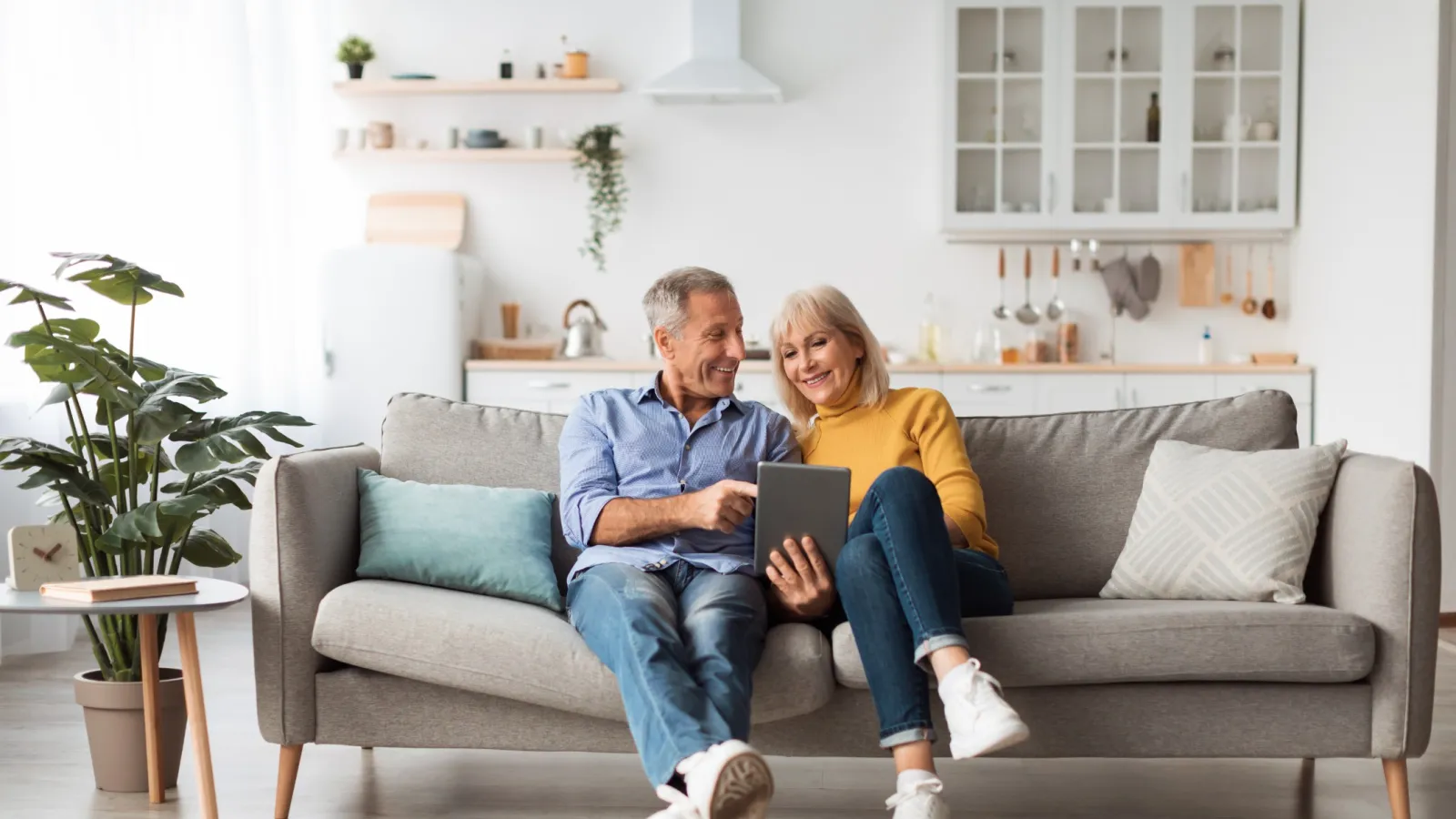 Our Customers Love
Comfort & Savings
Some Thoughts From Our
Awesome Customers
The team at USA Insulation was fantastic from start to finish. They came out twice to assess my situation and came up with a great solution. The work was done to perfection. All of the team members and installers were professional, courteous, knowledgeable and competent. I would highly recommend USA Insulation for any insulation needs or projects!
- Mark Jaeckle
Excellent Customer Service. I was quickly contacted by phone after I submitted an online request for information not even 24 hours prior. I then was able to set up an appointment for a consult right away with Zach, who was very pleasant and knowledgeable. Zach then reserved an appointment to have their insulation installed in my home within the same week. During the install, the 3 workers who showed up were very friendly and professional. The install took less than a day to complete and I couldn't be happier with the results. The house is much more comfortable already, but I'm still looking forward to winter to seeing just how well it holds up when the weather really changes. During the install, I was contacted by phone from a representative of the company who was kind enough to ask how everything was going. To top it all off, I received a personalized thank you card in the mail with an included gift card for DD as well! I can't say enough how happy I am with the level of service that USA insulation showed me during this whole experience. 5 stars!
- Andrew DelDuca
USA Insulation was easy to work with. These days it is hard to find good work at a great price, USA Insulation was great! They were on time, they were professional, had great customer service, and communication was top notch through-out the whole process. I would and have recommended them to family.
- Kristen Zdrojewski
I was driving home from my office about a month back and I saw a USA Insulation truck parked outside of a home doing an installation. The site looked organized and very clean. So later that evening I put an online inquiry in for an estimate. From that moment forward, the communication was great - and that was just to confirm the estimate that was done by Kyle (fantastic, professional estimate - took his time and did it right). That was on a Friday. They had an opening for the installation of the insulation for the following Monday. What needed to be done to prepare the home prior to the install was also clearly communicated. On Monday, the crew of Matt, Bobby, Ernesto and Dan arrived a few minutes behind schedule - due to a traffic issue - but...they called to let me know. Their work was done efficiently, professionally, and (perhaps most important to me) neatly. When a project like that is in progress, the house looks like a mess...when completed, it looked like they were never here. The insulation itself is great - I have no clue about how it will affect our heating costs, but the AC runs a lot less frequently; and the noise level inside is markedly better. They're coming back in short order to blow in insulation in the attic. Jason from customer service, who came out to re-attach a downspout, explained the blown in insulation process in plain English. So...Professional, Neat, Affordable, Efficient...Thanks, USA Insulation. Our home is better for having hired you to do this work for us.
- Eric Wiedemann
I was looking for blown in insulation and a friend of mine suggested usa insulation so i called. the rep was very personal, worked with me to achieve my goals, and the company came out right away and got the job done. with a large crew it was done in five hours. they cleaned up, they were efficient, professional and the price was right and I am seeing value already with my house being cooler longer without ac in the lower level. give them a call, i would recommend them anytime.
- Li Nda
Highly Recommend!! USA Insulation was comparably priced - but their customer service and on-site efficiency put them at the TOP! The workers were focused, polite and conscientious. They cleaned up when they were done - and even tried to provide me additional savings. We will definitely use again on our next project!!
- Michele Ziegler
Our house is over 100 years old, which caused some anxiety for the insulation installers when they first started.. However, they accepted the challenge and completed the task with professionalism. Very eager to please us and made every effort to complete the job with satisfaction. The office staff called twice the day of install to check on progress and assure us of any concerns. Very happy to have the task completed and looking forward to a warmer home on the cold January days. Thank you USA Insulation!
- Tom Kelsey
I had spary foam insulation added around the perimeter of the inside of our basement. Customer service was wonderful from calling to set up estimates as well and confirming appointment. They even called after service was complete to see how it went and if I needed anything else. The installer was great very professional and kind. He walked through all the work at the end just to make sure I was happy and didn't feel he missed anything. Will definitely use for future projects. Thanks again USA Insulation
- Jackie Guerra
we were very pleased with the quality of work, profesional conduct of employees (Matt). Did every thing that was promised. cleaned up like nothing was done. I especilly like that the office called and asked if everything was going good, first time this has ever happened by any contractor. I would recomend USA Insulation to anyone that needs this type of work done.
- Donald Dodd
We had foam insulation installed in the walls of our home. We are really happy with USA Insulation's service. From Jim Z inspecting our house and his recommendation, to the installation crew who were prompt, very friendly, answered questions and did a great job right down to the clean up and taking us all around the house for our inspection at the end of the day. Our home is noticeably warmer. What a difference! Looking forward to saving money on our heating and cooling bills along with the rebate from NY State. We live on a busy street and the reduced road noise is really noticeable too. Again - what a difference! A great added bonus with the foam insulation. Everyone at USA Insulation provided excellent customer service. From confirmation/follow up telephone calls from the friendly, professional ladies in the office to receiving a hand written thank you note - so nice and truly appreciated. Just a great experience all around and we definitely recommend USA Insulation for your insulation needs! Thank you again for a great product and excellent service!
- Jack