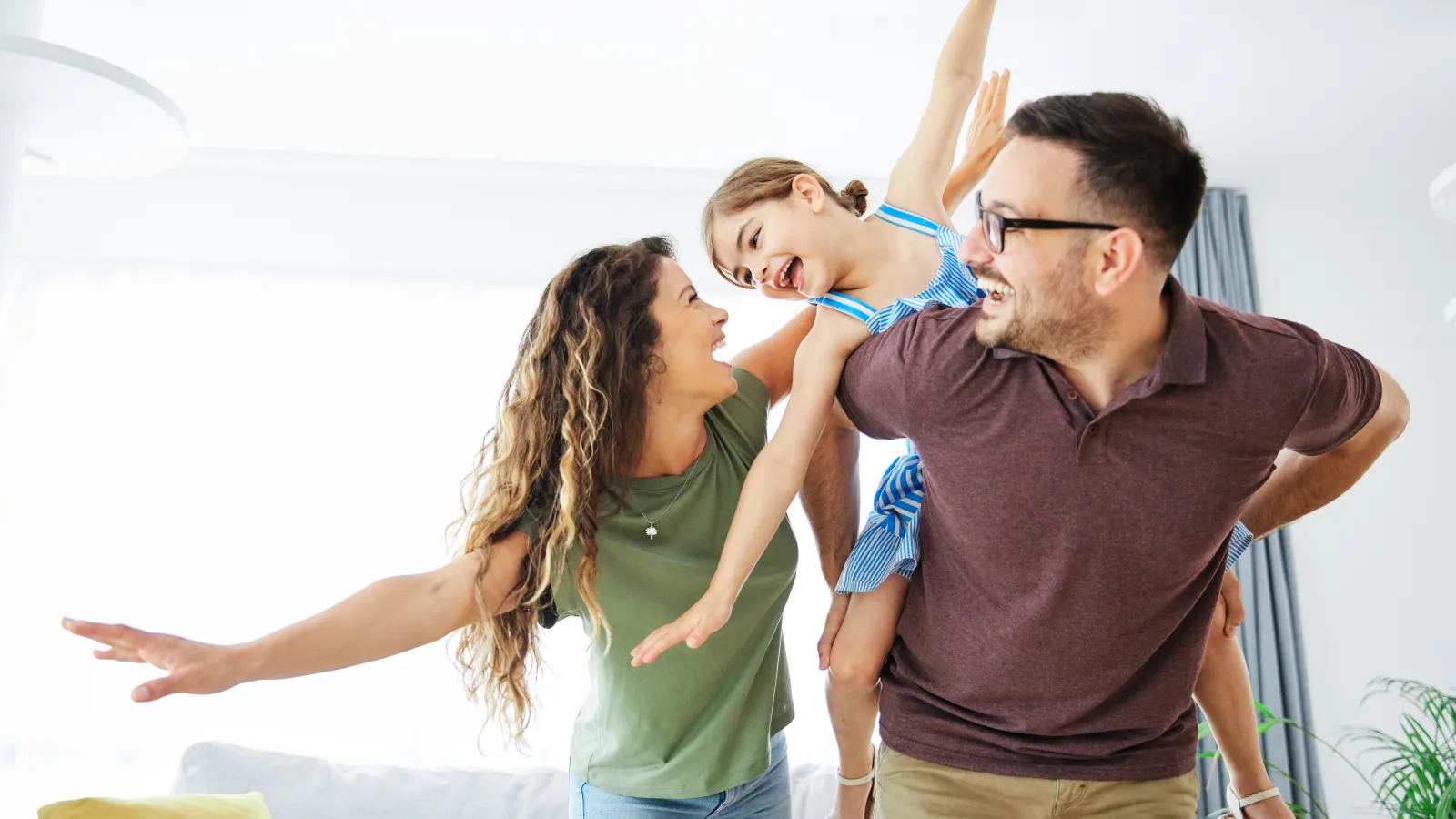 Goffstown, NH
Home Insulation Company
Reinsulate Your Home
in Goffstown with USA Insulation
Insulation Services in Goffstown, NH
Goffstown, New Hampshire is home to beautifully warm summers, but also freezing cold winters. Regardless of your preference, your home or business space could use some fresh and high-quality insulation for added warmth.
At USA Insulation Southern NH, we offer Goffstown residents and business owners a wide range of insulation services. From injection wall foam spray to spray foam insulation, we can assure you a job well done with your best interest in mind.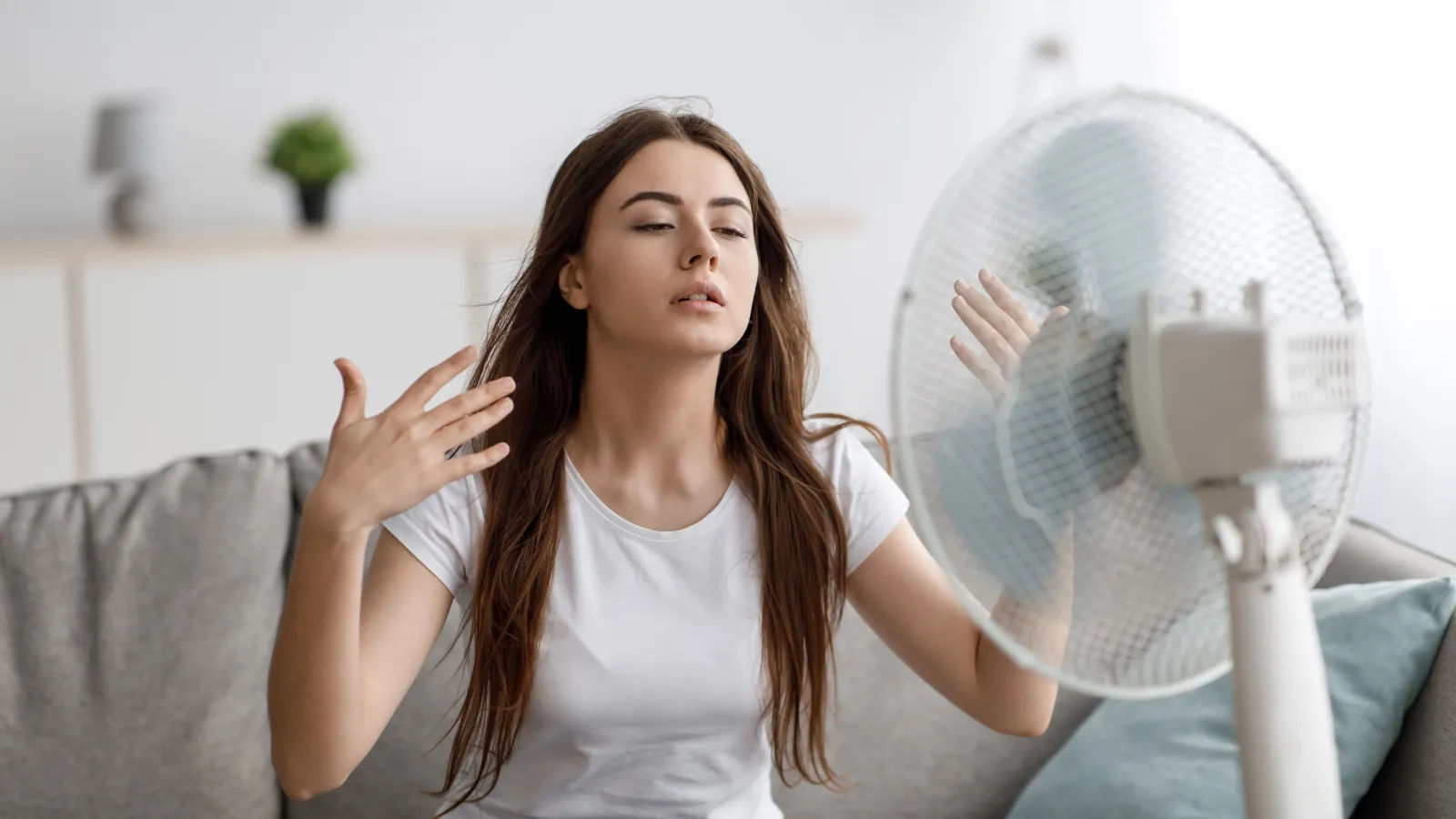 Why do you need to
reinsulate your home?


Ready for a more
comfortable home?
We have the tools to insulate every space in new and existing homes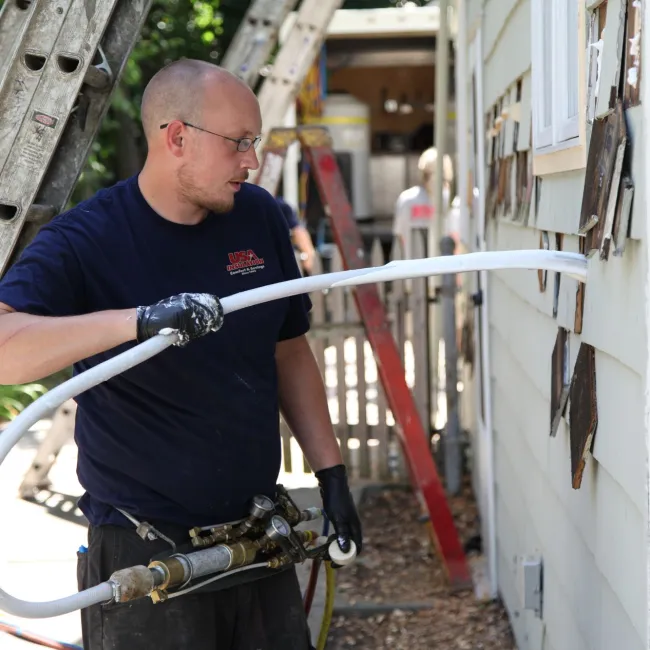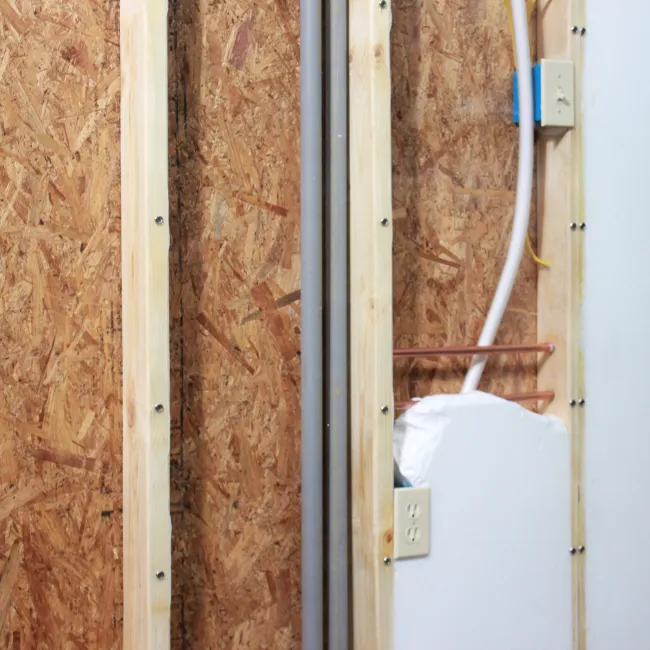 Premium Injection Wall Foam
in Goffstown, NH
Our wall foam injections are some of the best in the industry so that you can keep your air conditioning or heating in, while also keeping outside temperatures out of your Goffstown, NH home. The wall foam injections act as an obstacle to the external elements creeping in and ruining the internal atmosphere you've created — all while taking up very little time to set.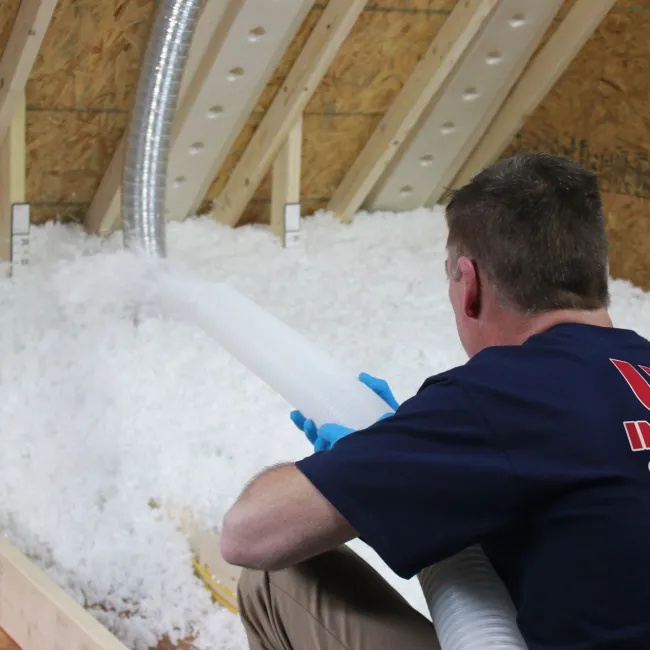 Blown-In Attic Insulation
in Goffstown, NH
Your attic has the weakest insulation, which is why we offer attic insulation for Goffstown, NH residents. Blown-in attic insulation is one of the most efficient ways to insulate your home at an affordable price. After you insulate your attic, you can save money from heating or cooling your house for years to come.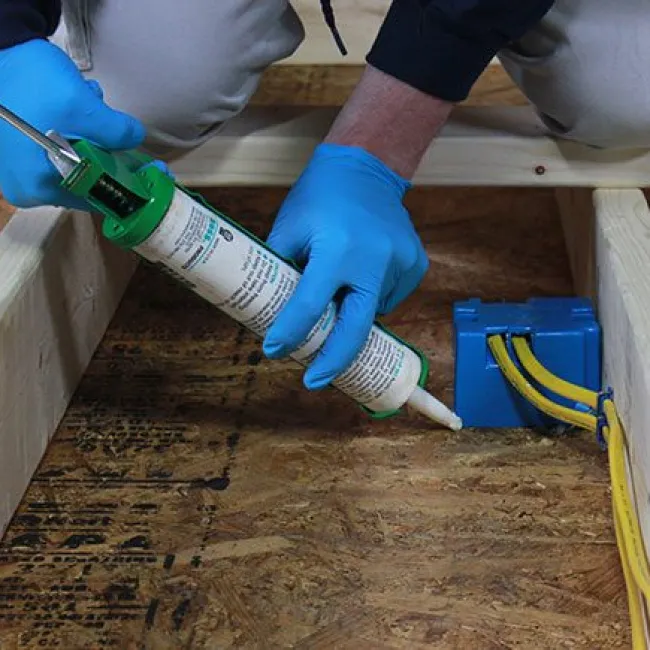 Attic Air Sealing
in Goffstown, NHY
Not only should the flat surfaces in your attic be covered with insulation, but the cracks between the attic and the rest of your home should be sealed as well. Doing so provides the maximum protection between your living environment and the disruption of outside temperatures, so we offer attic air sealing to help improve the livability of Goffstown, NH homes. Not only that, but you can protect against water from leaking into your home as well as keep pests at bay using attic air sealing.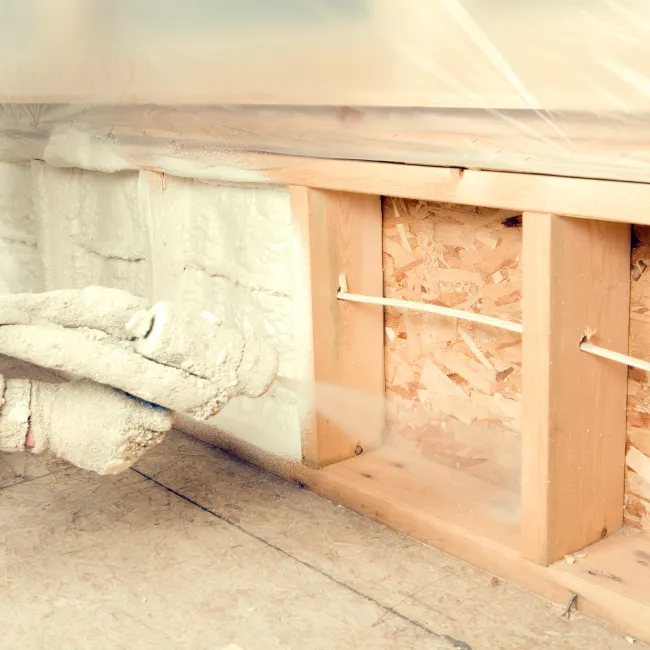 Spray Foam
in Goffstown, NH
Every house is different, and sometimes it's not easy to lay down standard insulation. That's why we have some of the best spray foam that we can apply to all sorts of places in your Goffstown home, whether it's in the attic, crawl space, between the walls or some other tricky part of the house. Not only does our spray foam insulate, but it acts as a weather barrier, sealant, and vapor retardant, making spray foam insulations a versatile improvement to your home.

Latest
Promotions
Low Monthly Financing
Financing issued with approved credit.
Terms and conditions apply. Financing offers vary by location.
Some Thoughts From Our
Awesome Customers
James, Tim, and Joel did an excellent job. I felt bad that they had to work in horrible weather, but they remained positive and professional despite how nasty it was outside, as well as in my...
- R L
I was impressed from the beginning. Within less than 24 hours from my online inquiry, I received a call back and had a scheduled estimate. During the estimate, Matt was helpful, friendly and...
- Robin Pinard
We are extremely happy with our newly insulated home. We had it done in Feb. We had them do the injection wall foam. Matt was our sales rep, low key, no pressure, explained everything fully and...
- Audrey Sailers
Jimmy Willingham and Jamie installed insulation on my renovation project. They showed up in a timely manner, very friendly and professional. They have a great detailed explanation of the work...
- Eric Wall
Contracted USA Insulation to insulate the walls of my 74 year old home. Adam came out and gave us a quote which we then negotiated to a price that was reasonable for both sides. The job was...
- Joe Schults
Blake Douglas gave us the rundown of the services and gave us the accurate assessment of what needs to be done cost effectively. Jimmy Willingham and his crew accurately estimated that it would...
- Vasu Jaganath
USA insulation did a great job insulating my rim joist. They had a bit of trouble getting the spray foam to adhere to my fieldstone foundation, so they needed to come back at a later date to...
- Atticus Finch
Jimmy and his crew provided insulation in our home this week. They were very professional, focused, and cleaned up very well after they were done. We highly recommend USA Insulation for your home....
- Michelle O'Malley
James (and the other guy he was with) was really great. He was very polite, professional and very thorough! They were a great representation of USA Insulation as well as the rep that came out...
- Melissa Kenney
I am so glad I called USA Insulation to have this work done. Jimmy Willingham and James were my instalation crewthat came to my house to clean out old insulation that did me no good, instal an...
- Dustin Feudner