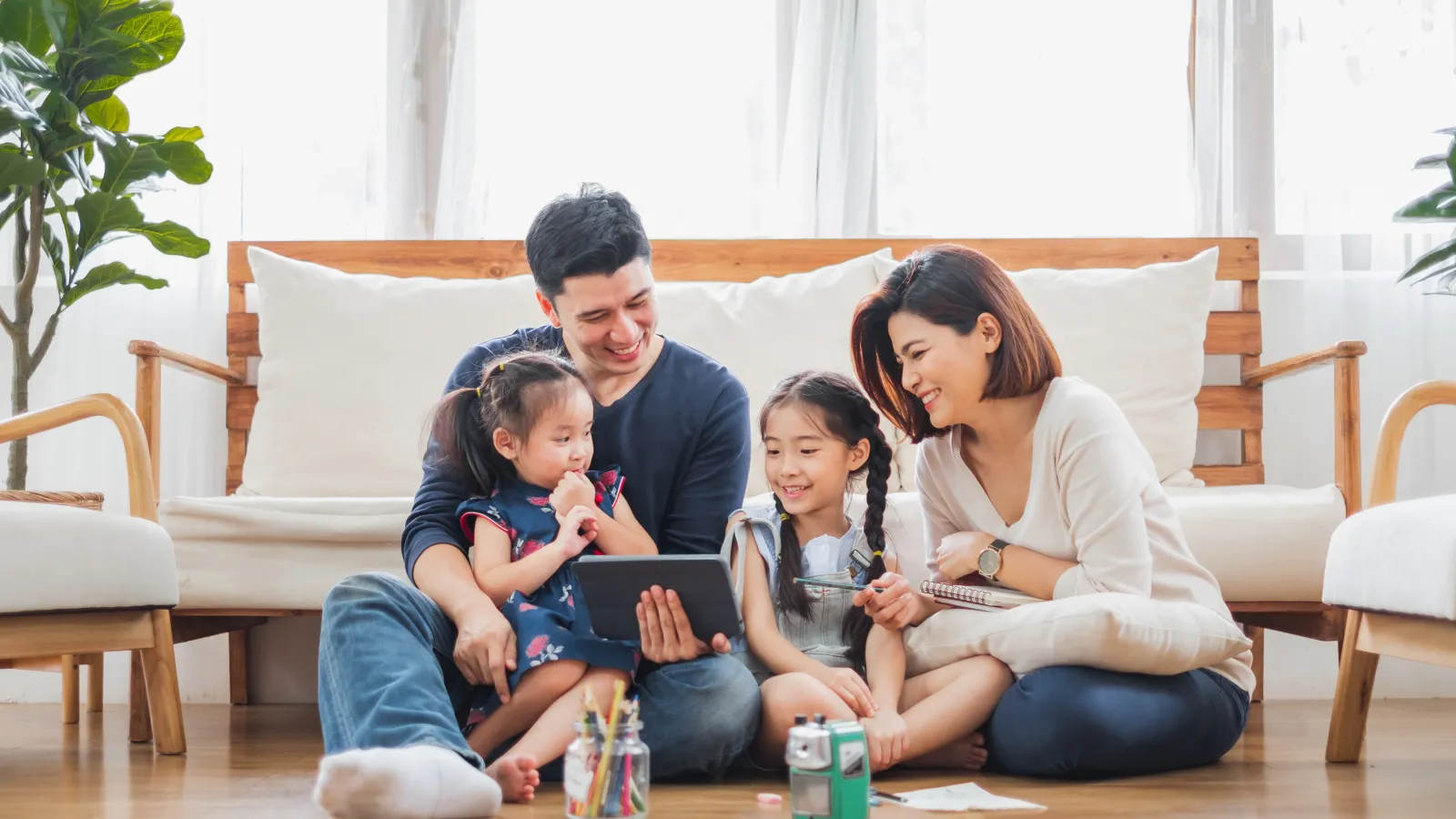 Newport, RI
Home Insulation Company
Reinsulate Your Home
in Newport with USA Insulation
Insulation Services in Newport, RI
Investing in new insulation may seem like a complicated process, but it can drastically improve your quality of life. Whether you need new insulation for your home or business, USA Insulation of Rhode Island can help you get the exact services you need at an affordable rate.
Rhode Island is a beautiful place to live and make a livelihood, but you're going to have an unpleasant time if you don't have sufficient and proper insulation. Newport residents can benefit from our many insulation offerings, including things like injection wall foam or spray foam insulation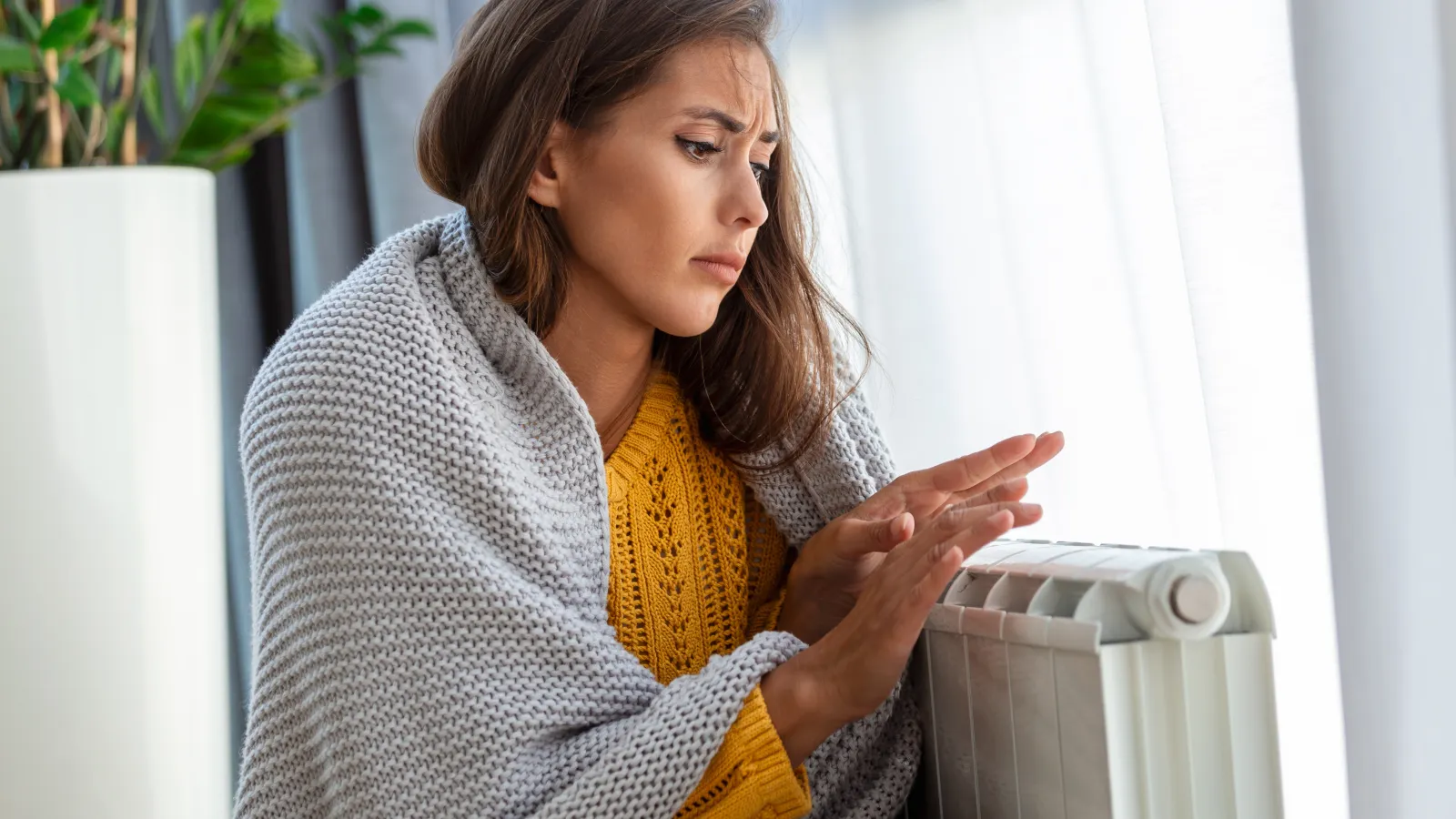 Why do you need to
reinsulate your home?


Ready for a more
comfortable home?
We have the tools to insulate every space in new and existing homes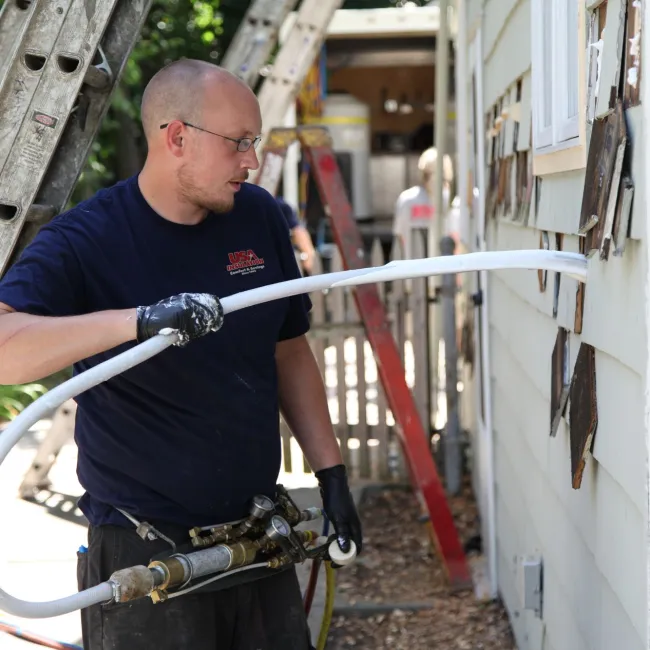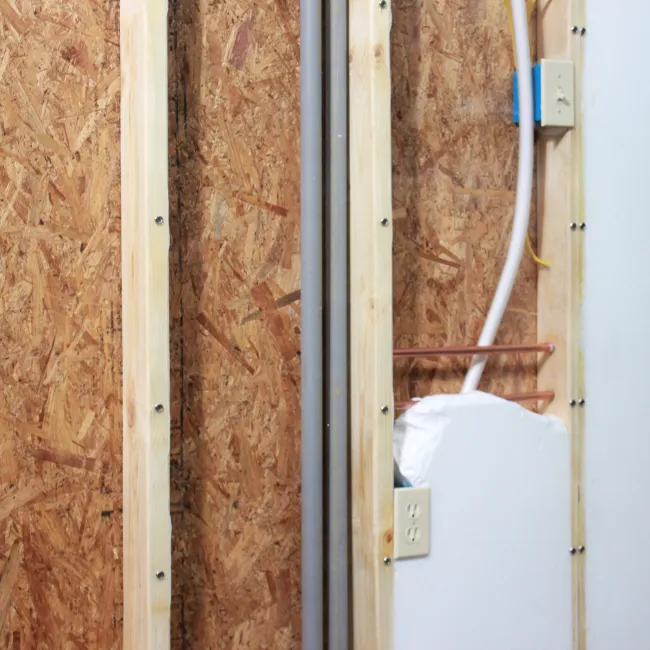 Premium Injection Wall Foam
in Newport, RI
Our wall foam injections are some of the best in the industry so that you can keep your air conditioning or heating in, while also keeping outside temperatures out of your Newport, RI home. The wall foam injections act as an obstacle to the external elements creeping in and ruining the internal atmosphere you've created — all while taking up very little time to set.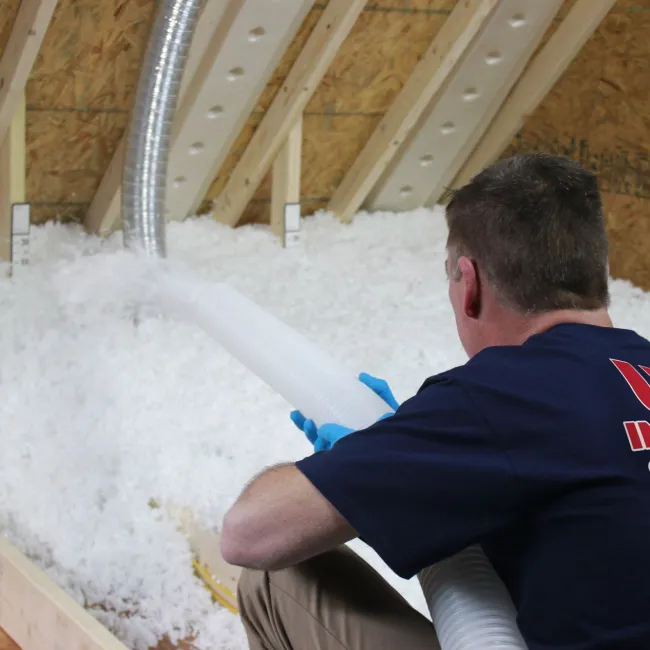 Blown-In Attic Insulation
in Newport, RI
Your attic has the weakest insulation, which is why we offer attic insulation for Newport, RI residents. Blown-in attic insulation is one of the most efficient ways to insulate your home at an affordable price. After you insulate your attic, you can save money from heating or cooling your house for years to come.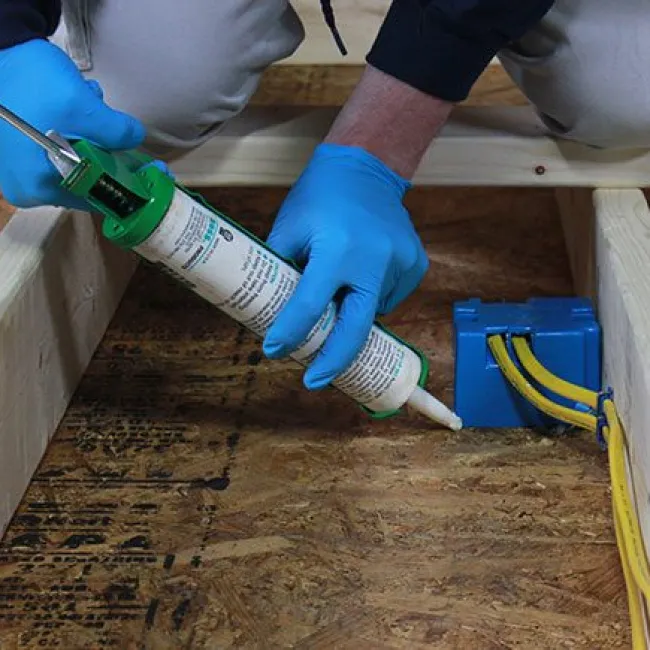 Attic Air Sealing
in Newport, RI
Not only should the flat surfaces in your attic be covered with insulation, but the cracks between the attic and the rest of your home should be sealed as well. Doing so provides the maximum protection between your living environment and the disruption of outside temperatures, so we offer attic air sealing to help improve the livability of Newport, RI homes. Not only that, but you can protect against water from leaking into your home as well as keep pests at bay using attic air sealing.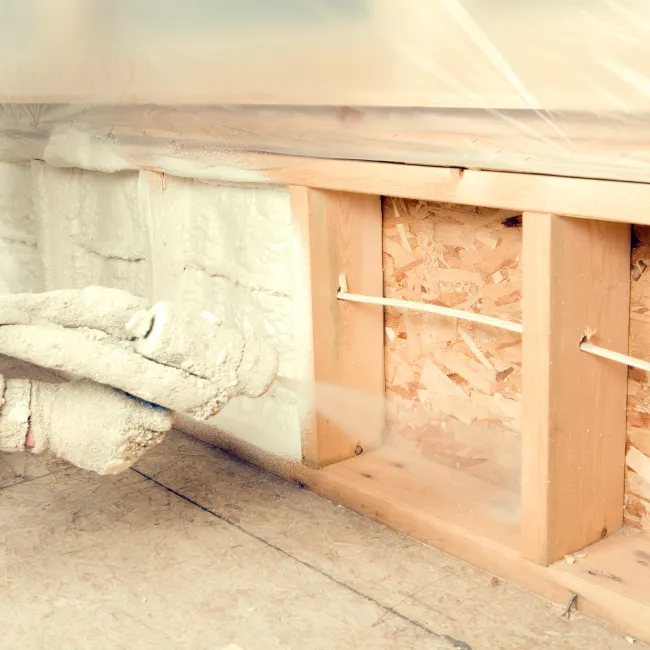 Spray Foam
in Newport, RI
Every house is different, and sometimes it's not easy to lay down standard insulation. That's why we have some of the best spray foam that we can apply to all sorts of places in your Newport home, whether it's in the attic, crawl space, between the walls or some other tricky part of the house. Not only does our spray foam insulate, but it acts as a weather barrier, sealant, and vapor retardant, making spray foam insulations a versatile improvement to your home.

Latest
Promotions
Low Monthly Financing
Financing issued with approved credit.
Terms and conditions apply. Financing offers vary by location.
Some Thoughts From Our
Awesome Customers
Jerry Beyer and his crew came to our house to add blown in insulation. His team was very respectful, professional and hard working. We hope with the work they did our home will be much warmer in...
- Peg Bugara
I must say from first contact someone was at my home within 2days to listen to my needs then scheduled my job three days later. The team came down from NH. The job was done faster than I thought....
- Nancy Rourke
We had closed foam insulation installed in a 60+ old cottage. Installers were very nice and did a very nice job. They wrapped all our exposed beams, fixtures, furniture and floors before spaying...
- Salvatore Fazzino
I purchased a house three years ago, prior owner converted a screen porch to living space, but never insulated it! It was freezing in winter, boiling in summer. Finally, I called USA insulation....
- Dennis Roy
I contracted USA Insulation of NH to insulate my kitchen as it jutted out of the house and became colder in winter than the rest of the house. From start to finish they did an excellent job from...
- George Cavedon
Our experience with USA Insulation could not have been better. Our Sales Rep Kenny was professional, knowledgeable and informative. He gave us a quote on complete insulation job, walls and attic,...
- Steve Lareau
This was an excellent experience in every way. It was an extremely thorough estimate, the work was done soon after, and the installation of the insulation for the entire house was done very...
- Jenny Nilsson
Richard & his crew were professional, polite, arrived on time & very communicative throughout the whole process. It took two days & they made the right decision in stopping at a good point on day...
- Casey Bushway
Richard and Jerry showed up on time on the day of the blown in foam insulation appointment. They did a quick survey of the work area and wasted no time getting to work. They had everything...
- Wayne Warner
Great company and people. Got the job done quickly and has made a difference in keeping heat inside the house. Highly recommended.
- Nate Auclair