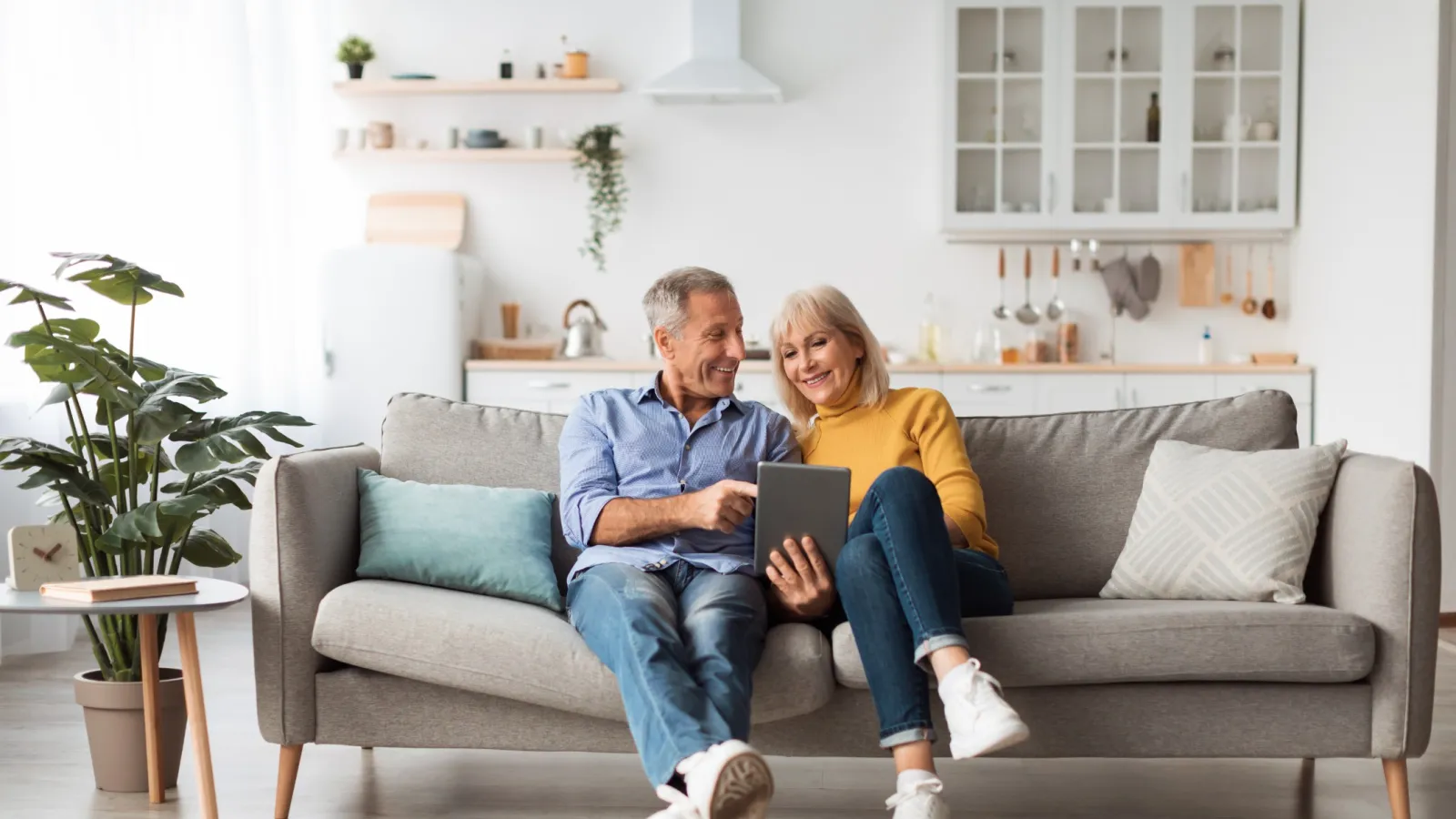 Our Customers Love
Comfort & Savings
Some Thoughts From Our
Awesome Customers
A neighbor on my street used USA Insulation for their home. He's a real DIY person but trusted them to complete the job. He was very satisfied with the work and has definitely had a reduction in his utility costs. Based on this, I contacted Kevin, the sales representative at USA Insulation, for an estimate. We met and set up the job. They required a down-payment to start and the balance on completion. It was set up within a week. The crew showed up on time. Before they began, they put down plastic to mitigate the mortar dirt and dust. Since my home is over 100 years old, the drilling and vibration into the mortar released black coal dust throughout the house but especially in the basement and any exterior wall hvac vents/returns. It made a real mess but unfortunately was unavoidable. Just be aware of this if your home is older and the source of heat was coal. Otherwise, the crew did everything they could to clean-up when they were done. But, after all, it's a dirty job. During the installation I received a phonecall from Linda, in the office of USA Insulation. She was just checking on the job to make sure everything was going well and to answer any questions. That was a nice touch. They completed the job the same day. There was little to no evidence they had been there. I noticed immediately how much more quiet my home became. I look forward to seeing the savings of my utility bills. I'm very pleased with my decision to use USA Insulation and I highly recommend them for any installation needs.
- Thomas Winters
Reached out to the company and got an immediate response to set up a free on-site inspection and estimate. Kevin was great, explained everything and answered some follow up questions via phone a few days later. Kevin was in constant communication throughout the process(putting me in contact with financing options, scheduling the install, and follow up after the install). Crew was supposed to come over two days (one for spray foam in the attic and one for injection foam in the walls). They had a cancelation and were able to send that crew to complete my house in one day. Crew was great, fast, efficient, and friendly. Cleaned everything up and did a walk through with me to make sure everything was clean and neat. Would highly recommend. Great group of people to work with.
- Michael Perry
One word "WOW". I had these guys come over and talk with me about foam insulation. I've done the "research" to know enough about it so I could be semi intelligent about it. I learned so much more from Kevin. He was honest and more than willing to walk me through everything. These guys definitely have my biz. Kevin was professional and honest beyond expectations. He recommended me not foaming my existing was yet, the insulation was still doing it's job! He did recommend doing my attics and basement storage areas. They aren't the cheapest but definitely more honest than others I've had quote me. For this professionalism they earned my job. I look forward to dealing with these guys more in the future for any future projects too!
- Luke
Team came right on time and immediately started working as soon as they stepped out of the trucks. Crew chief kept me informed every step of the way and was constantly checking throughout the house for any issues. The home office was in contact prior during and after the job was done. Very pleased. Would recommend them to anyone.
- John Bennese
We are very pleased so far with USA Insulation. Kevin, who came to give us the quote was very knowledgeable and honest. We have a brick ranch home built in the mid 50's and had foam injected into the walls and foundation. The crew that did the job was very professional and very efficient. I'm pleased with the job they did. We had it done in December and it seems to me that the house has been warmer. I'm looking forward to seeing if we get results in the summer time. Good job. Would definitely recommend them.
- Aaron Houpt
I had my attic insulated with cellulose fiber material and walls spray foamed. Already have a big reduction in road noise. Good Crew of guys. Very polite, professional. I didn't get an attitude if I had a question. Thanks for a great job. Would recommend them
- Tom Tranter
All of my interactions with USA Insulation were excellent. when I first called, a staff member answered the call and then told me Dennis would be returning my call which occurred soon after. I was impressed with the timeliness of accepting my call, ability to speak with Dennis who was polite and responsive to setting up an initial appointment. He was on time for all appointments and explained in great detail what USA insulation would be able offer. He noted that my particular home was not conducive to In-wall blow-in foam insulation. We discussed at great length what could be done and could not be done and a time for the crew to come and complete the work. The crew was polite and efficient. they respected my home by placing shoe covers on anytime they entered from the outside. Mike explained what they were going to do and after the work was completed he showed me what they had done.. This is a highly professional organization that follows through with their contract and interpersonal dealings. they are reputable and honest.
- Basil Zitelli
Kevin just left my house about 30 seconds ago and I HAD to write a review immediately. I could not have been more impressed. He was incredibly friendly and helpful through all of our interactions, from setting up the appointment to confirming it to actually doing the inspection. He was respectful of my home and of my time. It turns out that a former owner had already put insulation in my home - I didn't need his services after all. He could have told me anything because I have no experience with insulation. However, he smiled and shook my hand and said, "Congratulations! You already have insulation! That's money you don't need to spend!" His honesty and cheerfulness really impressed me and I would recommend him to anyone who thinks they might need insulation. Thanks, Kevin!
- Sean Martin
5 star experience from this company. Dennis was very thorough in his estimate and inspection of my home. The day of the job, the crew was very nice and did an excellent job cleaning up. HUGE difference now that my home is fully insulated. Would highly recommend this company to anyone.
- Kody Kubatka
We researched home insulation products and then went to the Home and Garden Show in Pittsburgh to talk directly with the vendors. We were very impressed with USA Insulation. The consultant at the Home Show was very knowledgeable and friendly. He was very patient when answering all of our questions. We set up an appointment and the same consultant came to our home. We discussed the insulation and how it would best work in our home. Because our old house was different then most, the consultant had to contact us at a later date with the price and projected time of the insulation job. We actually received the call back and we accepted the quote and set up time for installation. In May 2013 my husband was home during the install. The two crews were punctual, friendly and worked all day. As they would finish an area, they would clean up very well. They were professional and considerate of our old home's special needs. Once I came home from work, they were kind and polite to me and our children. It was so nice to find a company and their employees that take pride in their product and their work. It is hard to find great customer service on the phone and in person. We would recommend USA Insulation to anyone who is interested in insulating their home.
- Steve Palmer