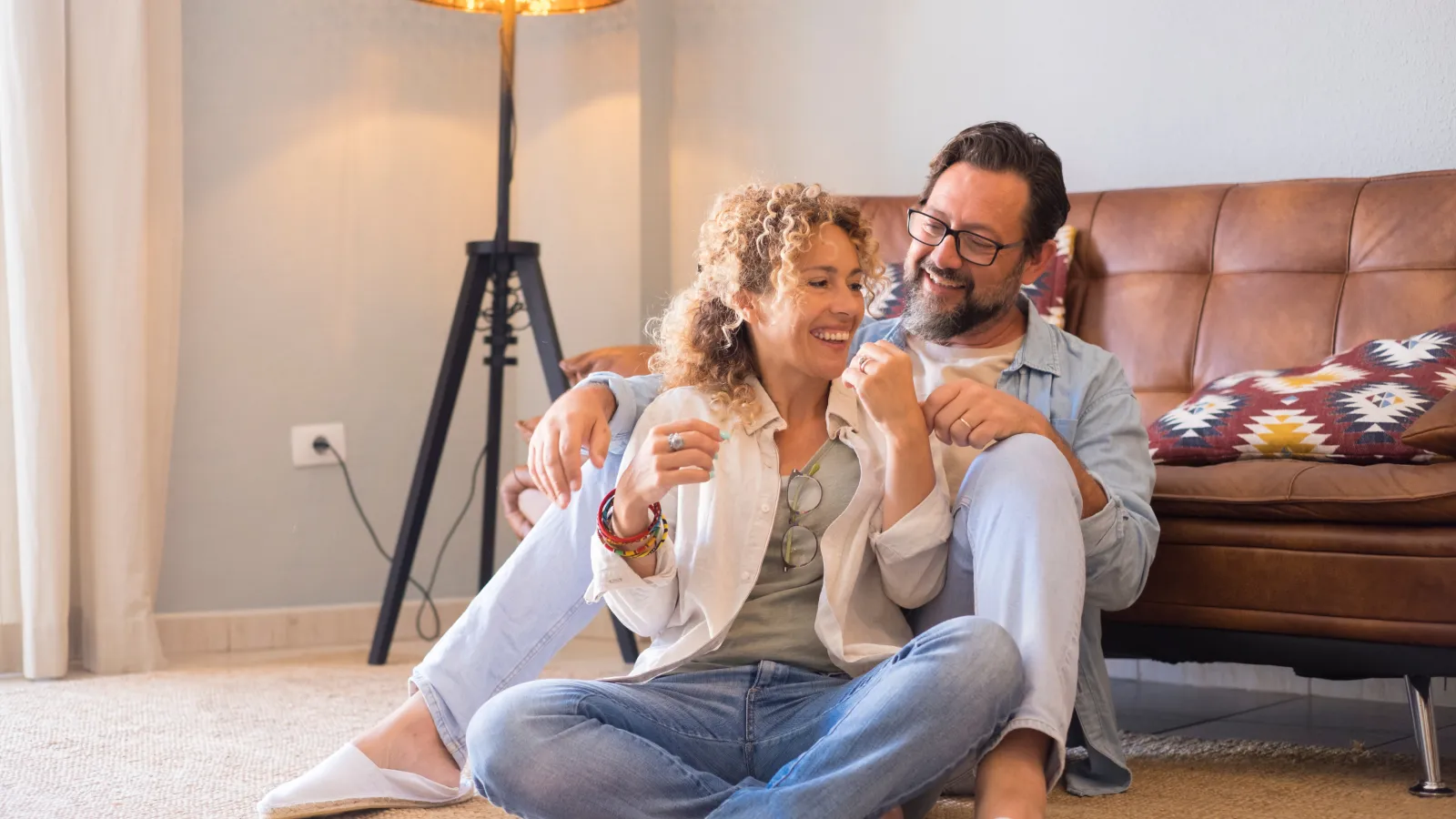 Norman, OK
Home Insulation Company
Reinsulate Your Home
in Norman with USA Insulation
Insulation Services in Norman, OK
Oklahoma offers four distinctive seasons with chilly winters and humid summers. While the outside temperatures vary from day to day, no one wants the same experience in their residential or commercial properties. The insulation products from USA Insulation keep the four seasons out and comfortable temperatures in.
The high-quality insulation products from USA Insulation include premium injection wall foam, blown-in insulation, and air sealing. Our technicians install it in the gaps between walls, floors, and ceilings. Some of our products keep crawl spaces dry and close small holes in roofs and attics.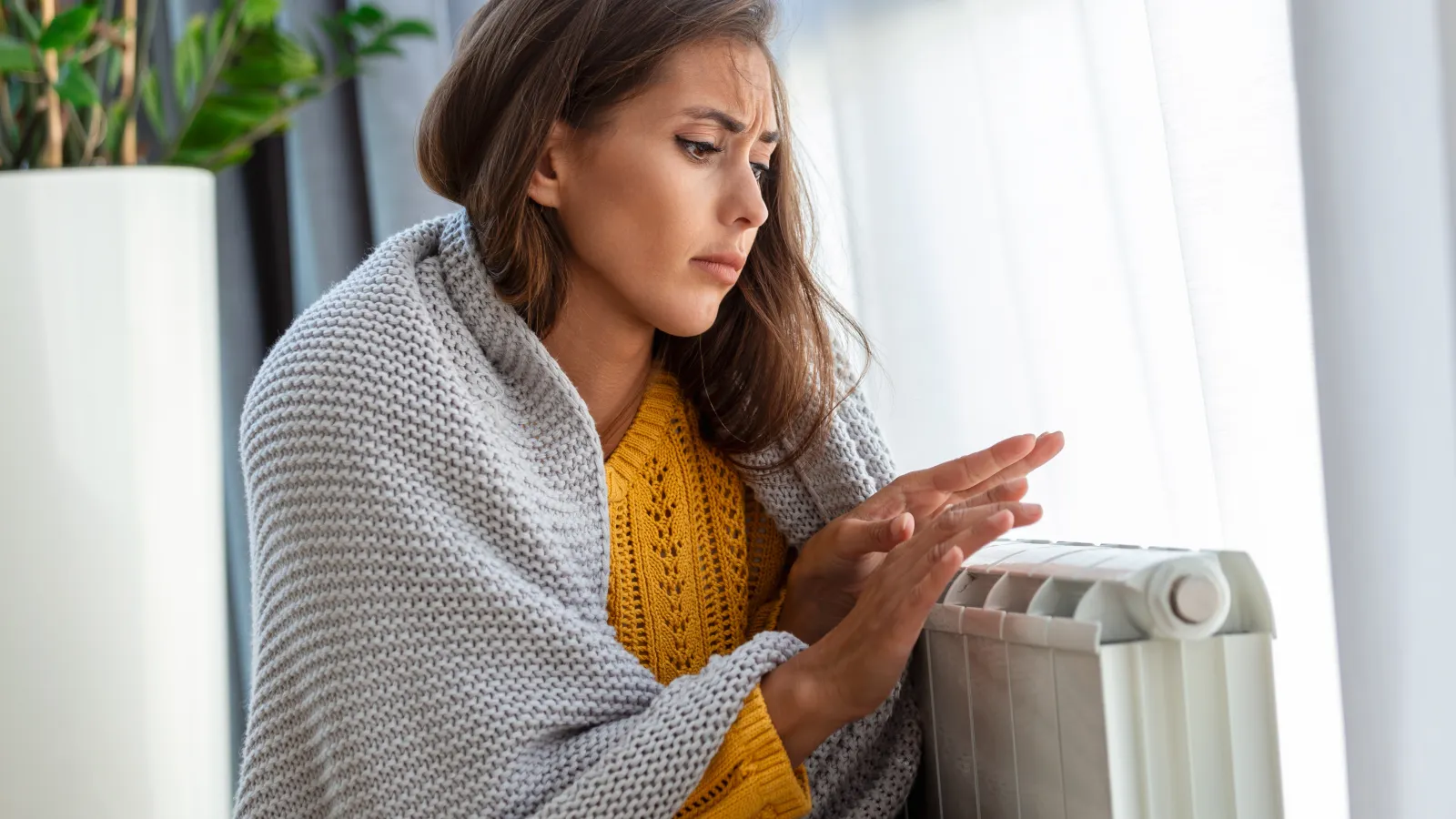 Why do you need to
reinsulate your home?


Ready for a more
comfortable home?
We have the tools to insulate every space in new and existing homes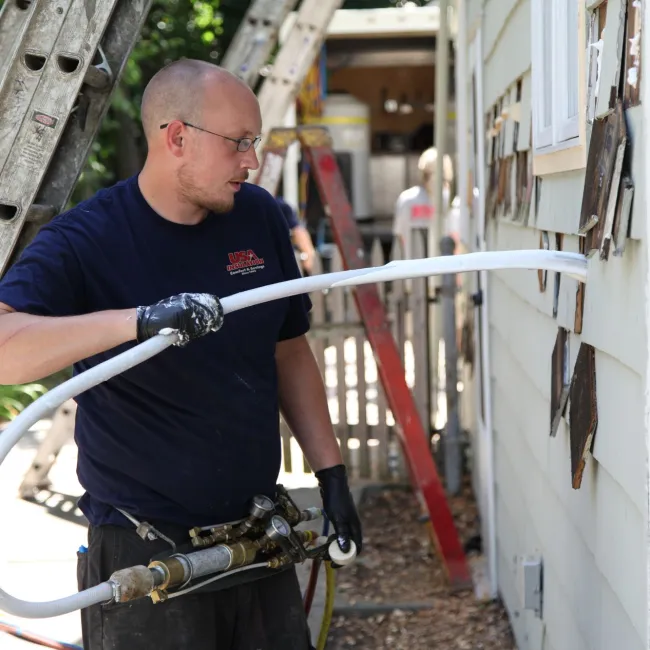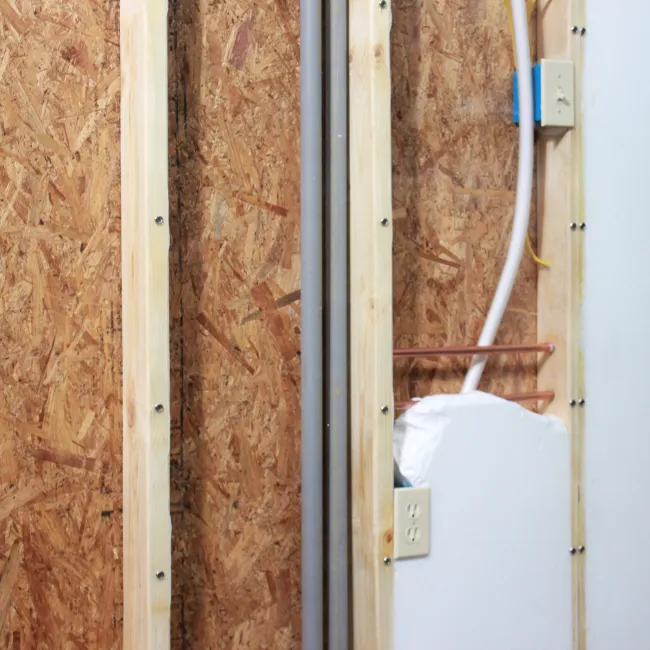 Premium Injection Wall Foam
in Norman, OK
Our wall foam injections are some of the best in the industry so that you can keep your air conditioning or heating in, while also keeping outside temperatures out of your Norman, OK home. The wall foam injections act as an obstacle to the external elements creeping in and ruining the internal atmosphere you've created — all while taking up very little time to set.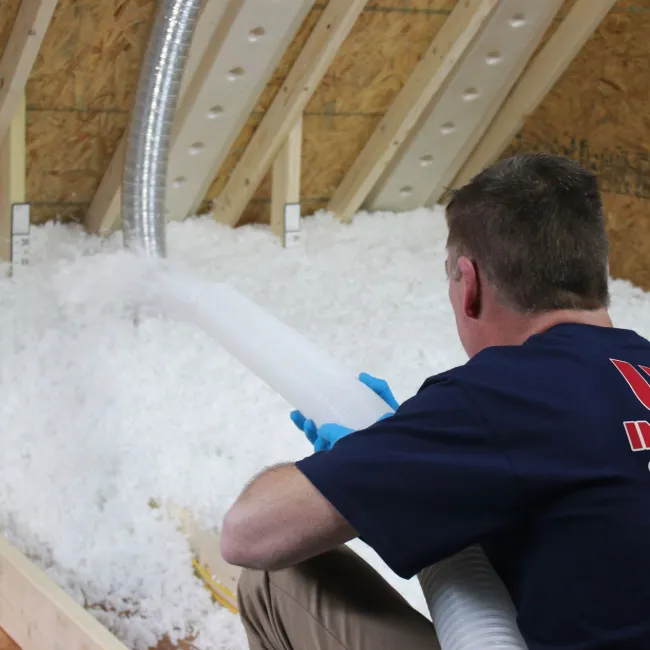 Blown-In Attic Insulation
in Norman, OK
Your attic has the weakest insulation, which is why we offer attic insulation for Norman, OK residents. Blown-in attic insulation is one of the most efficient ways to insulate your home at an affordable price. After you insulate your attic, you can save money from heating or cooling your house for years to come.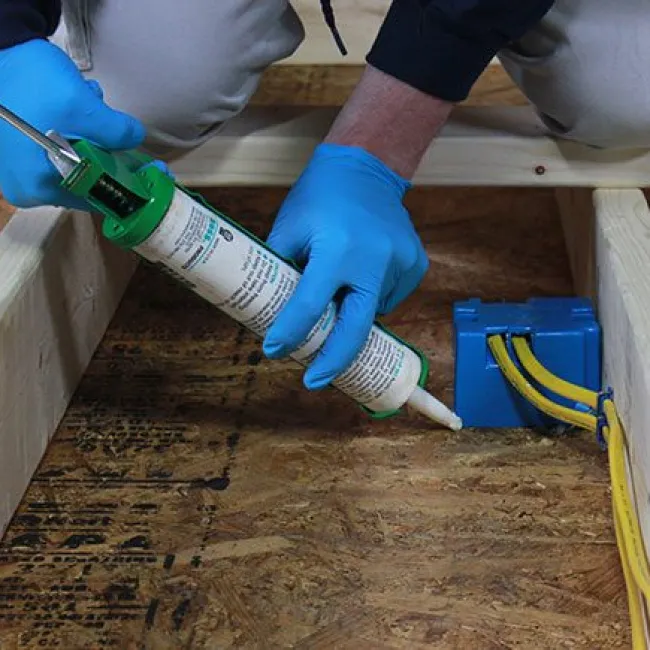 Attic Air Sealing
in Norman, OK
Not only should the flat surfaces in your attic be covered with insulation, but the cracks between the attic and the rest of your home should be sealed as well. Doing so provides the maximum protection between your living environment and the disruption of outside temperatures, so we offer attic air sealing to help improve the livability of Norman, OK homes. Not only that, but you can protect against water from leaking into your home as well as keep pests at bay using attic air sealing.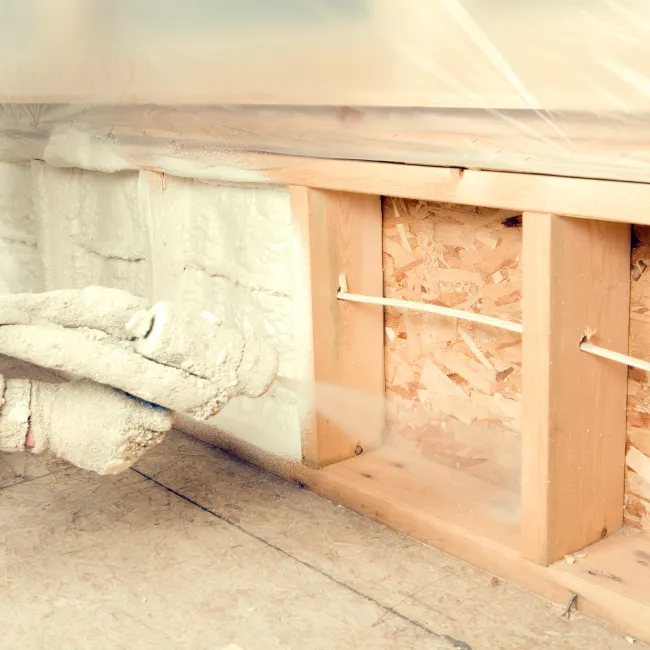 Spray Foam
in Norman, OK
Every house is different, and sometimes it's not easy to lay down standard insulation. That's why we have some of the best spray foam that we can apply to all sorts of places in your Norman home, whether it's in the attic, crawl space, between the walls or some other tricky part of the house. Not only does our spray foam insulate, but it acts as a weather barrier, sealant, and vapor retardant, making spray foam insulations a versatile improvement to your home.

Latest
Promotions
Free Attic
With whole home insulation.
Does not include spray foam. May not be combined with other offers.
Some Thoughts From Our
Awesome Customers
Mike, Paul, and the team, thank you for a job well done. Polite, respectful, and completed the install timely. Like others, I was concerned about the drilling; neighbor could not find them and I...
- Patrick O'Kane
Just had them out last week. My main concern was being able to see the holes drilled after the work was completed. You can not see them without really looking for them so I was happy about that. I...
- John B.
USA Insulation gave us an estimate within 2 hours of my call. They came and completed the work and I was very pleased with how they were very professional. My walls and attic are very sound...
- Richard Bridges
It has been amazing the house a/c barely kicks on even with these hot humid days we have had. Our bill is almost $200 less than last year at this time. I am so happy we did it, and thank you all.
- Darren Modena
The installation crew was very friendly and professional. The quality of work is very high and they completed the installation in one day. I am very pleased with work that was done and the...
- D M
Very professional company to deal with. Mike, Jonathan & David did an excellent job of insulating my home. They all worked very hard. The owner Zach was a very pleasant person to deal with. Since...
- Julie B
We had insulation installed on a large portion of our home (walls and our attic). We were not sure what to suspect. Just hope for a difference....Needless to say we saw a big difference. We were...
- Melissa Moore
We met with Rick of USA Insulation on January 4, 2023 for an estimate for total house foam insulation. He was knowledgeable and explained everything in words we could understand. He showed...
- Jeannie Dussault
I would highly recommend this company. The work crew that came to my restaurant was very perfessional, very polite, and explained everything very well. They did an amazing job. Thank you
- Janice Wilhite
Our salesman Austin gave us all the details no surprises. The Crew Mike, David and Johnathan were fantastic. Covered any concern explained every step and answered all questions. Very pleased with...
- Brenda Elliott