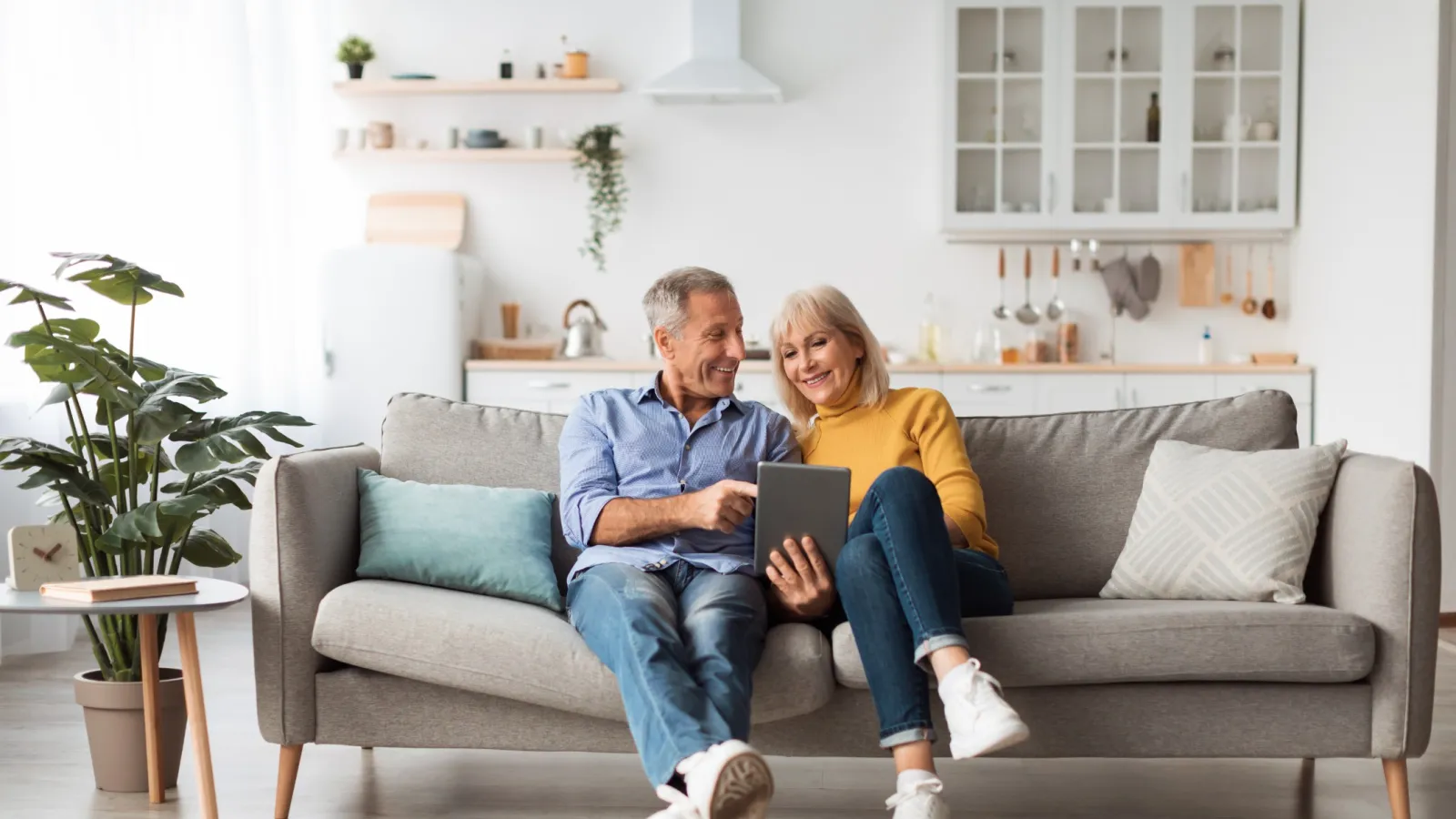 Our Customers Love
Comfort & Savings
Some Thoughts From Our
Awesome Customers
USA Insulation North & Southwest Houston - Everyone from the sales rep, admin office, and installers were all so nice and made this so easy! Jared (sales rep) gave us all the information we need and answered all our questions. Set up the appointment for insulation. Amy called the day before to confirm the appointment 7:30am - 8:00am and the installers arrived at 7:30am. Chris and Bernardo (Installers) were very polite and respectful of our home. I had more questions and Chris was able to answered them, he is very knowledgeable about the work they do. They did an awesome job installing the insulation, cleaned up and even lock our gate. The paperwork was easy and received payment receipt by email. highly recommend this company!
- Patricia Lerma
From the professional who came out to give the estimate (Jake) to the team that did the install led by Jesse (Reggie, Bernardo, Moi) all were very professional, skilled, courteous and respectful. On time to begin the job at 0730. Installed attic insulation and installed foam insulation in all exterior walls of the house. Cleaned up, vacuumed and washed down areas affected. Attention to detail in job performance. Great job! Would highly recommend their services.
- Carla Maslakowski
USA Insulation did a fantastic job installing insulation in my attic. Their crew showed up on time, did a great job to insure there was no mess in my house and answered all my questions. They treated my house with respect and left everything tidy. Leslie, Chris & Bernie were awesome. I will definitely recommend them to family & friends.
- Matthew Peebles
They did a wonderful job insulating our home placing insulation in the attic and injection foam in the wall. Our home was warm all the time and it seem like that the temperature was rising all time even when the A/C running. After they started this morning and completed early in the afternoon. The A/C has shut off multiple time. Immediately my wife and I noticed the difference in the comfort in our home. The salesperson Jake and project manager Jesse were on top of the game make sure we informed. The team were amazing answering our questions and showing us and explaining the work that they had completed. If I need this process completed on another home I definitely would use their service again.
- Bobby Lathan Jr
These guys were great! Worked with Carlos for the quote for in wall foam injection, attic blown in insulation, and batton insulation. The whole process was effortless. They were on time, reasonable, clean, and very respectful of my home. Overall I am extremely pleased and cannot wait to start reaping the rewards of less energy consumption. My AC haven't kicked on since they left. That's 24 hours ago!
- Zachary Dickinson
I was very happy with their service. They sent out about 8 men to drill a ton of holes in the exterior of our home and then insert injection spray foam into our walls. Each man was nicer and more pleasant than the next. Our home seems quieter and hopefully the next electric bill will be much lower! I highly recommend them. They completed the project in ONE DAY! Incredible.
- Suzie B
I had a 0800 appointment on July 19, 2021. The crew showed up at 0730 which is huge to me!!! The crew was very professional. Did a quick walk through and started promptly at 0800. It's 1130 right now. They have already added insulation to the attic, and there is a noticeable difference throughout the house already. They are injecting the foam on the lower level now, and when that is done they will do the upper level. From this point forward it's only going to get better. My Mom was visiting and she noticed the difference and wants the service done at her house. Great job!!!
- Michael D Ridley Sr
We had just moved into our new house when we realized that we needed our attic insulation redone. I put out some quotes and USA Insulation came back with the best quote. The owner, Bill, came out and performed the inspection himself and provided all the information I needed to make a decision. I called to schedule an appointment with Leslie a week later and they were able to come out sooner than I expected! The crew did a fantastic job with the insulation! They were very professional and left our house spotless! We received a thank you note in the mail from the whole team and it was a great reminder here in the heat of summer that it was well worth it to hire USA Insulation of North & SW Houston. Thanks again!
- Michael Coiro
Fantastic work! I haven't been in the home-owning business for very long and was feeling nervous about getting work done on it. But I was able to get a quote scheduled easily from Leslie. During that quote, an excellent professional by the name of Carlos quickly and easily figured out how much insulation was in our attic and walls (that is, almost none). And then set us up with a good deal! Carlos really knew his stuff and explained clearly what we needed and why we needed it, which is reassuring to someone like me. The date of the original installation fell-through due to rain, but Leslie was on top of it so I didn't have to be and got me rescheduled. The installation was stellar, the crew did a walkthrough, confirmed where we wanted them to install and which side we preferred the holes on. Showed up in the morning, done early afternoon, cleaned up and patched everything. The effects of new insulation were obvious, just in how much less our AC is running now to keep the same temp. In terms of any pitfalls, be prepared to move some furniture on/near your exterior walls depending on your house setup, we just needed to move some shelves from the garage and some boxes out of the attic. If you've bought an older house (ours was ~1970's) getting new insulation is probably a must-do, and I don't think there's anyone better to get it from.
- Meoaim
I called out of curiosity to what may be able to be done on my home. I quickly received a call from my online inquiry. I had an appointment scheduled rather quickly. In the call I got a good baseline of what to expect and how financing the job could be handled. Carlos called and verified his appointment that morning and kept an open communication as his other appointments ended a little early and could get me in faster. He was very professional and polite. He was knowledge of the product and was very personable. After a walk through and listening to me voice my issues with my home we came up with an affordable and effective plan for my 1981 built home. We set up financing and schedule appointment for service to start within 2 days. Richard was team lead and then there's Chris, Jesse, Brandon Bernardo. These guys were great on time as promised. All supper friendly and very eager to get the job done while being able to easily explain the task and end goal. It took 2 days but they did a great job and kept open communication the entire time. I did a full home including exterior 2 story and blow in attic and crawl spaces. I can't brag enough about how good these guys were. I felt an immediate difference in the home. My job was completed 2/11/21 and just in time for this really cold unusual Texas weather. I'm already feeling the effects of a job well done and so appreciative to be able to have this as an option. Many of us love older homes for character but sacrifice efficiency. Now we can easily get both!!
- Jeffrey Cates-Elsasser