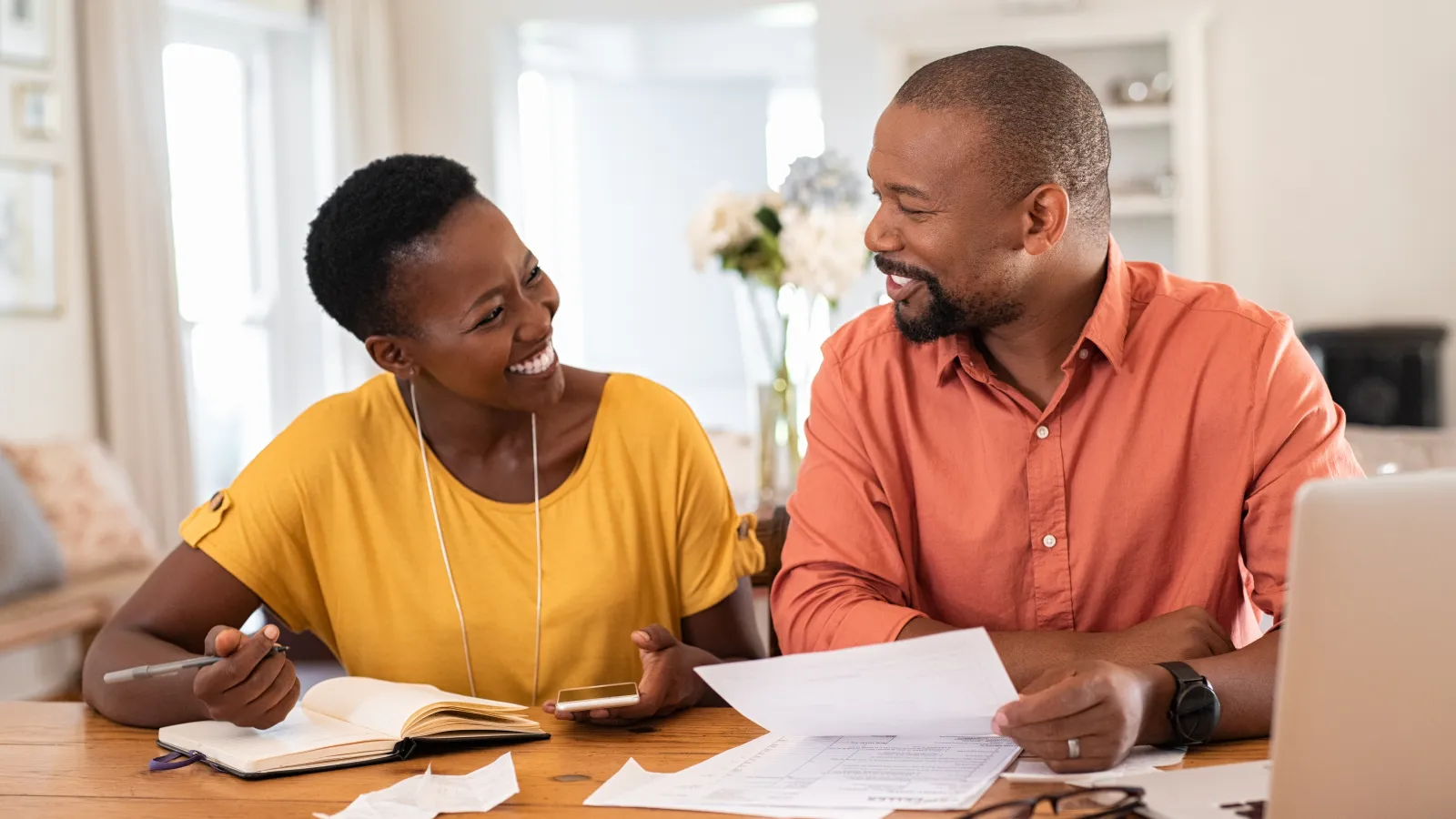 Hartford, WI
Home Insulation Company
Reinsulate Your Home in Hartford
with USA Insulation
Insulation Services in Hartford, WI
Located on the outer edge of the Milwaukee metropolitan area, many industries have called Hartford home, from the Kissel Motor Car Company, a Chrysler Marine Engine plant, a Libby's beet processing plant, and many others. You can enjoy yourself in Hartford's industrial park and the Erin Hills golf course.
USA Insulation is proud to serve the residents of Hartford, WI, using state-of-the-art insulation technology and top-tier insulation experts. We offer plenty of insulation types based on your home's needs and gladly provide free inspections to get you started.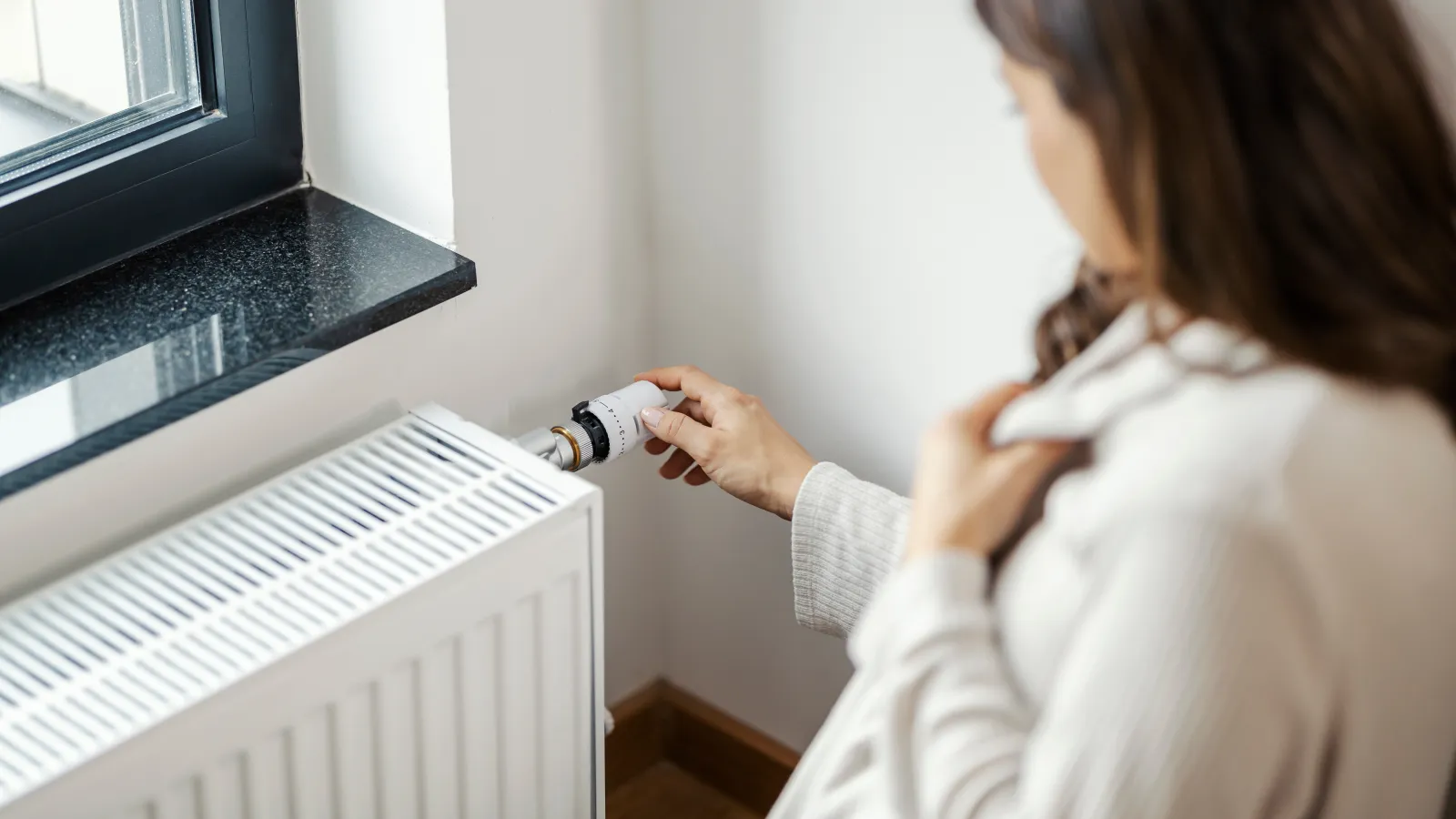 Why do you need to
reinsulate your home?


Ready for a more comfortable home?
We have the tools to insulate every space
in new and existing homes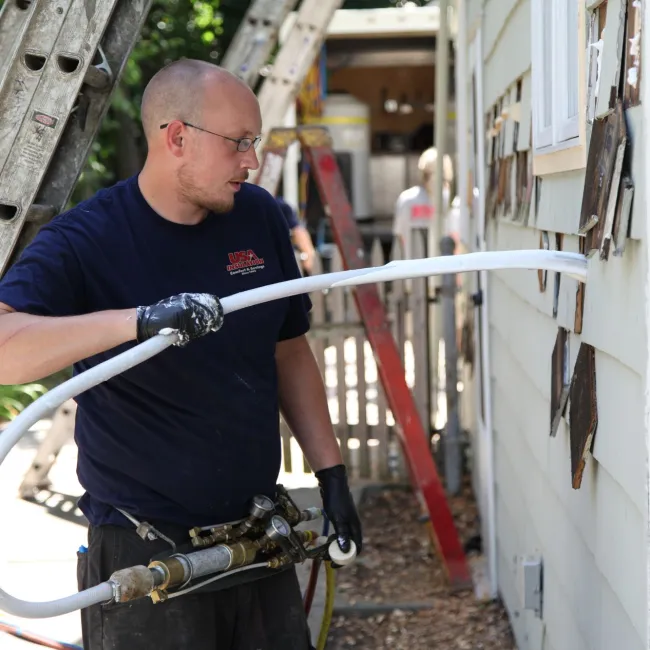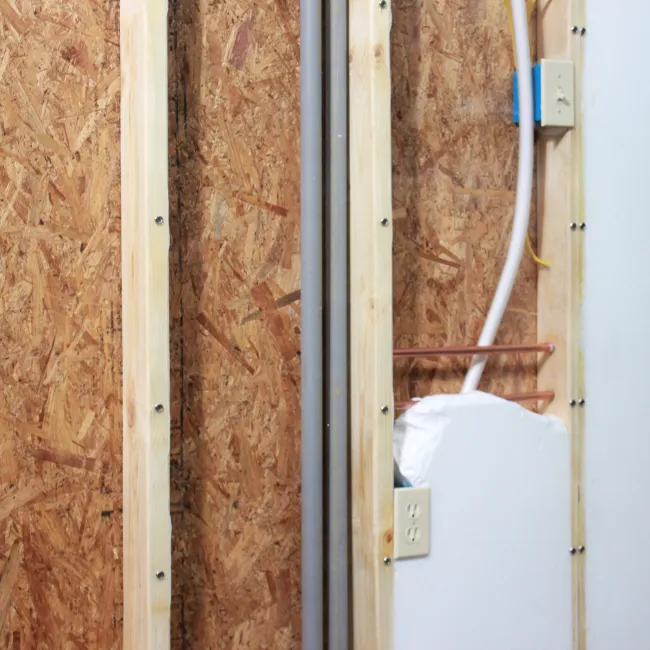 Premium Injection Wall Foam
in Hartford, WI
If you've finished your home but need to install insulation after the fact, our premium injection wall foam can take care of that. All a USA Insulation technician needs to do is drill a hole in the wall, inject our premium injection wall foam inside, and then close the hole. Injection wall foam is beneficial when installing insulation where there is a lot of electric wiring. The foam drips behind the wall like paint before it hardens into a tough barrier. It drips safely behind the wall, forming a barrier without causing any damage to your Hartford, WI, home.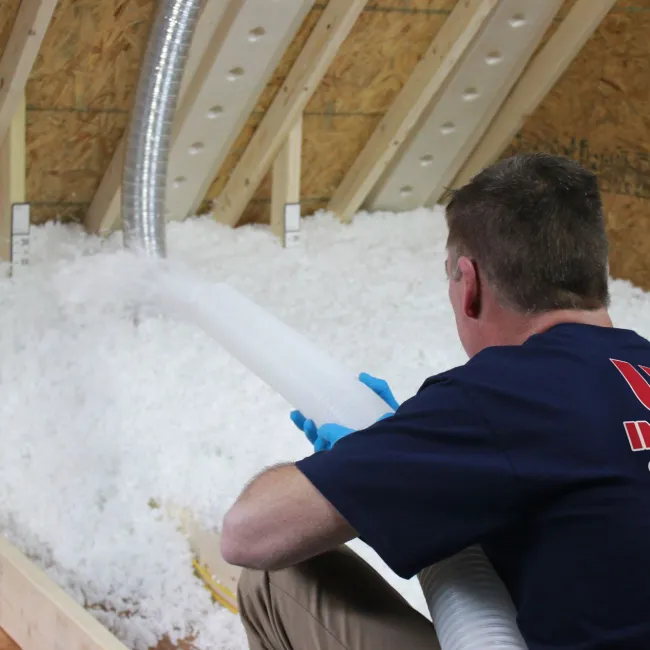 Blown-In Attic Insulation
in Hartford, WI
Blown-in attic insulation is an excellent choice if you don't intend to use your attic as a living space. A USA Insulation technician uses a special hose to blow a combination of materials into your attic, covering the floor and any nooks and crannies. It's also one of our easiest insulation installations since it only takes two technicians to feed the insulation into your attic. Every climate zone in the United States requires a certain amount of blown-in attic insulation. However, we always put more insulation than necessary for Hartford, WI, into each attic for good measure, ensuring your home energy system gets a break.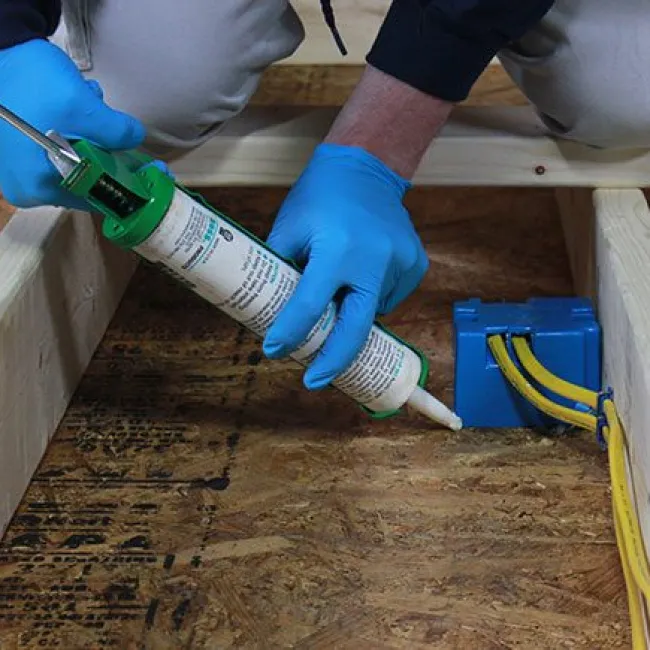 Attic Air Sealing
in Hartford, WI
It's one thing to add insulation to your attic, but another to seal off any ways that warm or cool air can escape your home. Sealing your Hartford, WI, attic has plenty of benefits, not only in keeping air inside your home but also preventing pollutants and inclement weather from getting inside. Sealing your attic is also an essential step for your home's upkeep. Even if you seal your home when building it, your attic will eventually get some holes from weather and use.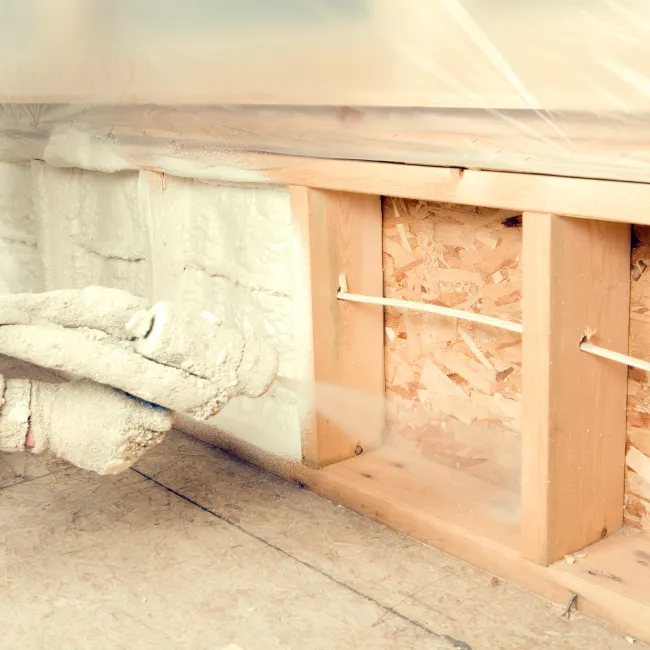 Spray Foam
in Hartford, WI
Once again, you don't need to take apart your wall to install spray foam insulation. Instead, our technicians will drill a hole and feed the spray foam through it to insulate your walls for your Hartford, WI, home. Spray foam has plenty of benefits, such as being a thermal barrier and muffling outside noise. We also make our spray foam with flame-retardant materials to help prevent your home from catching fire.

Latest
Promotions
SAVE UP TO $2,400 ON WHOLE HOME INSULATION
$1,200 DISCOUNT PLUS UP TO $1,200 TAX CREDIT. Cannot be combined with other offers. Always consult with your Tax Advisor.
Some Thoughts From Our
Awesome Customers
Great experience with USA insulation. Very communicative and professional. From the original quote to the finished product -they delivered. Enjoyed working with them.
- Chuck Johnson
Great job, great crew. They got in and got out, cleaned up behind themselves. I've used them for two different homes and plan on using them more. Highly recommended.
- Jared Triplett
I had the band joist in my basement spray foam sealed to prevent mice from coming in. Then entire process from the office staff who answered my many questions prior to, (Debbie, Emily and...
- Sherri Poort
USA Insulation of Milwaukee provides high quality service and top notch customer service. They were friendly and courteous while answering my questions and considerate of my schedule when setting...
- Tiffany Haynes
Installed new insulation in our home.. it needed it very much! The crew was amazing from start to finish! GREAT communication and the work was amazing and done in a very timely manner!! Highly...
- Jamie Edison
We were very pleased with the service that we received from US Insulation. Everyone was very professional and the secretary Emily was top notch. More companies need to have an Emily as their...
- Sherri Rohn
Great customer service, would recommend.
- Ken Dunn