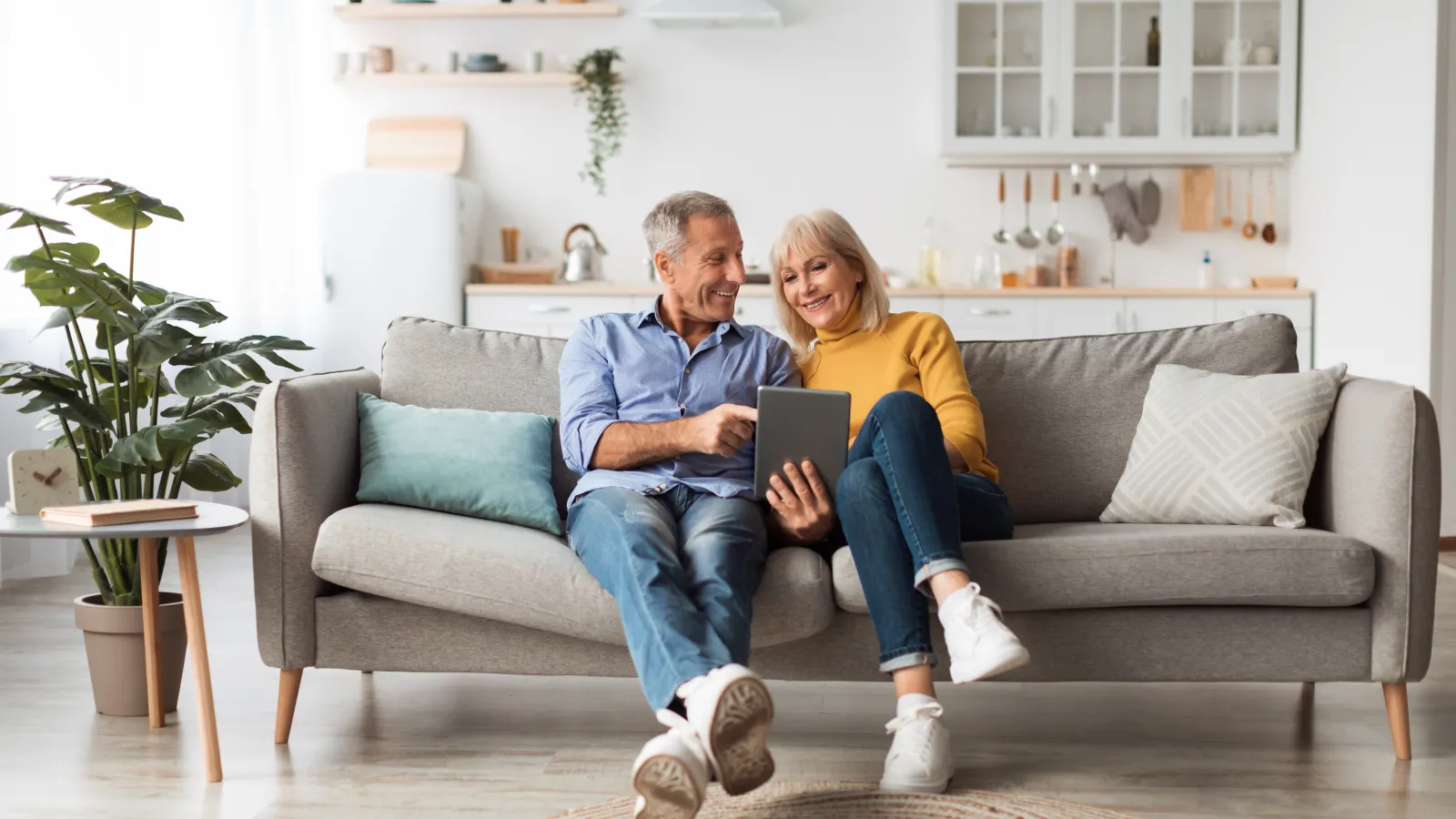 Fort-Wayne, IN
Home Insulation Company
Reinsulate Your Home
in Auburn with USA Insulation
Insulation Services in Auburn, IN
Here in the Home of the Classics, residents know to expect beautiful and temperature summers followed by winters that can chill you to the bone. Nobody likes wasting money on home energy costs, but for too many families and businesses in Auburn, poor insulation costs them thousands in unnecessary heating and cooling costs because of poor insulation.
At USA Insulation, our technicians rely on a range of cutting-edge insulation products to provide homes and businesses in the Auburn area with a comfortable and inviting place to live or work. Our premium insulation products pay for themselves while keeping you cozy and comfortable year-round.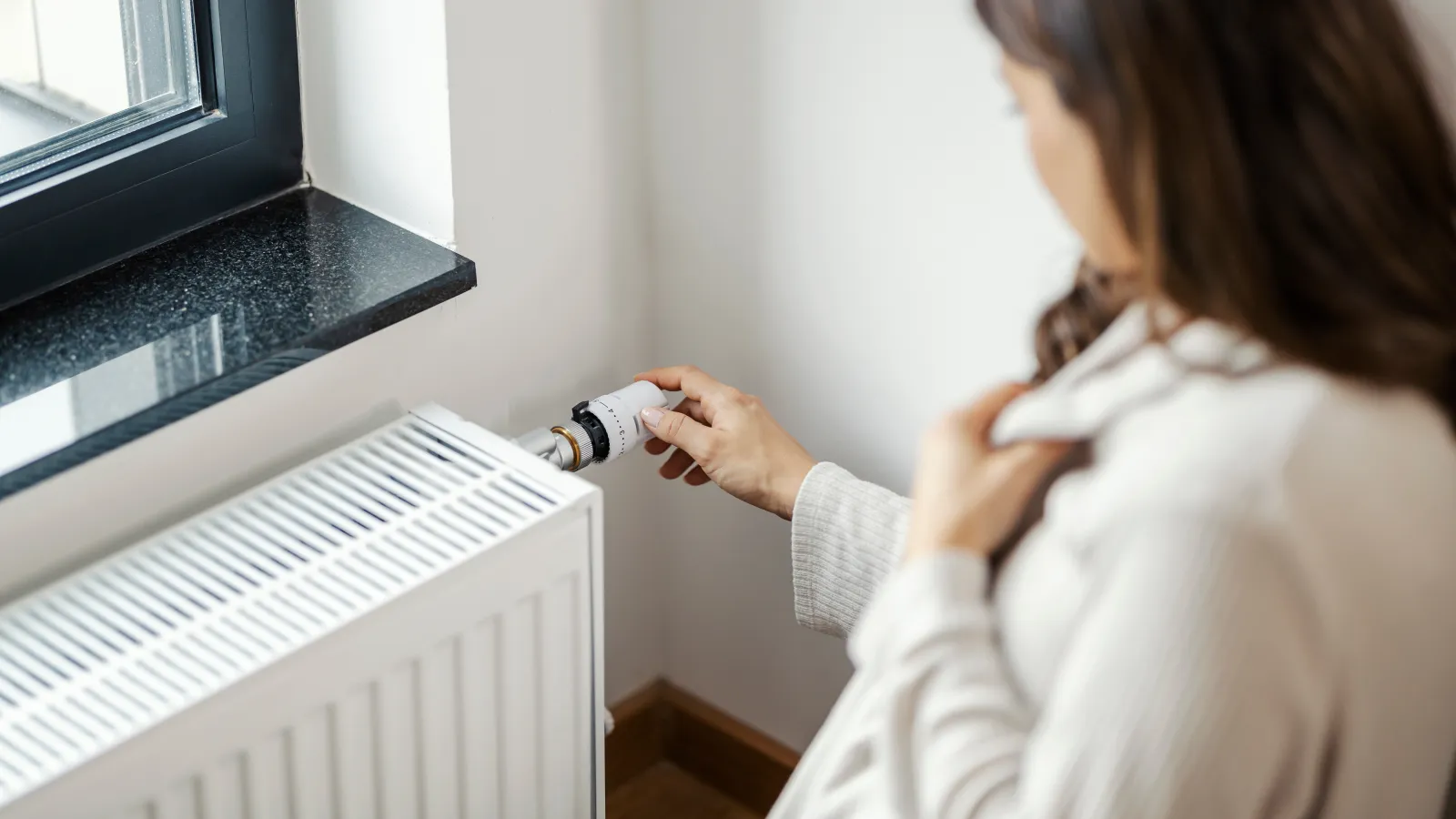 Why do you need to
reinsulate your home?


Ready for a more
comfortable home?
We have the tools to insulate every space in new and existing homes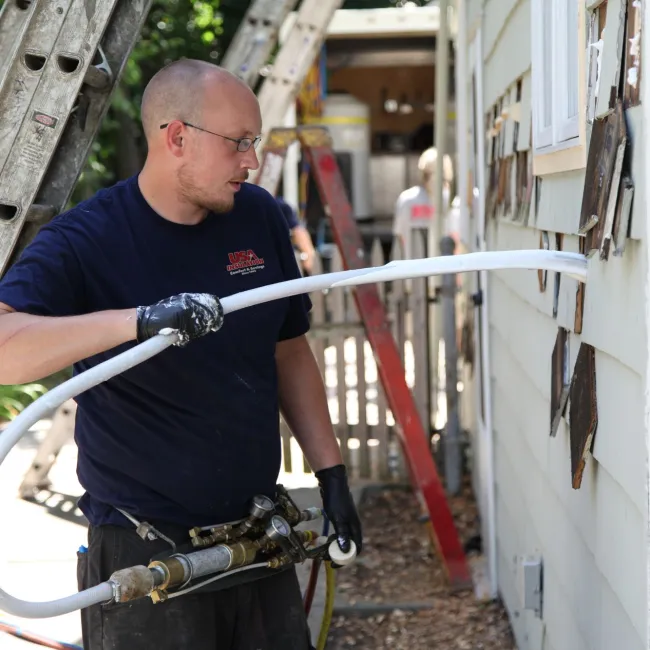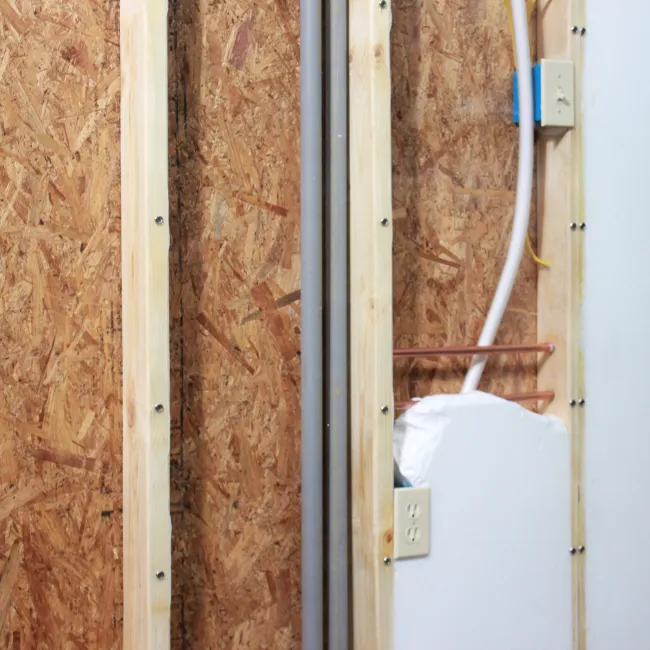 Premium Injection Wall Foam
in Auburn, IN
Our wall foam injections are some of the best in the industry so that you can keep your air conditioning or heating in, while also keeping outside temperatures out of your Auburn, IN home. The wall foam injections act as an obstacle to the external elements creeping in and ruining the internal atmosphere you've created — all while taking up very little time to set.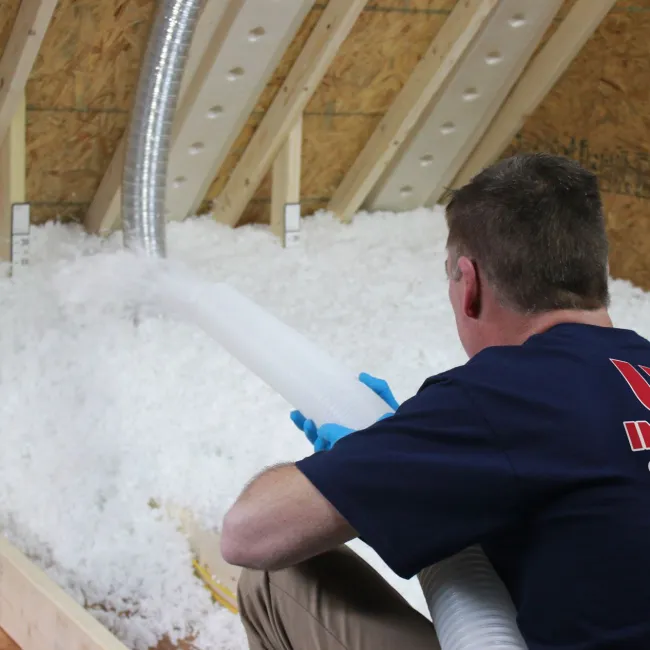 Blown-In Attic Insulation
in Auburn, IN
Your attic has the weakest insulation, which is why we offer attic insulation for Auburn, IN residents. Blown-in attic insulation is one of the most efficient ways to insulate your home at an affordable price. After you insulate your attic, you can save money from heating or cooling your house for years to come.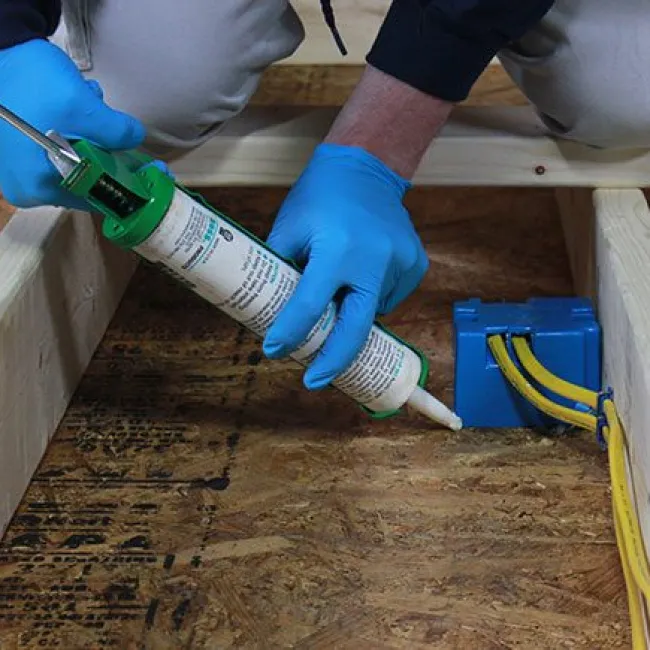 Attic Air Sealing
in Auburn, IN
Not only should the flat surfaces in your attic be covered with insulation, but the cracks between the attic and the rest of your home should be sealed as well. Doing so provides the maximum protection between your living environment and the disruption of outside temperatures, so we offer attic air sealing to help improve the livability of Auburn, IN homes. Not only that, but you can protect against water from leaking into your home as well as keep pests at bay using attic air sealing.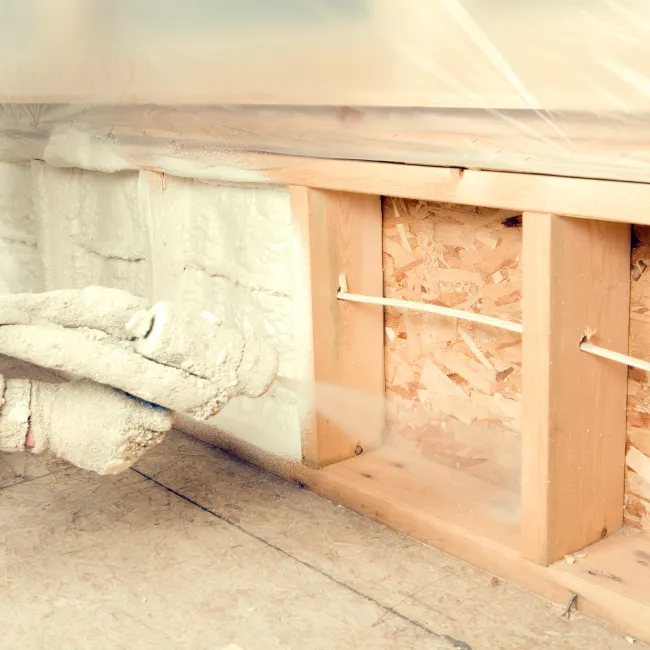 Spray Foam
in Auburn, IN
Every house is different, and sometimes it's not easy to lay down standard insulation. That's why we have some of the best spray foam that we can apply to all sorts of places in your Auburn home, whether it's in the attic, crawl space, between the walls or some other tricky part of the house. Not only does our spray foam insulate, but it acts as a weather barrier, sealant, and vapor retardant, making spray foam insulations a versatile improvement to your home.

Latest
Promotions
Free Attic
With whole home insulation.
Does not include spray foam. May not be combined with other offers.
Some Thoughts From Our
Awesome Customers
Home home insulation Arrived on time. Got right to work. Respectful and friendly. Nice job guys
- frank burleson