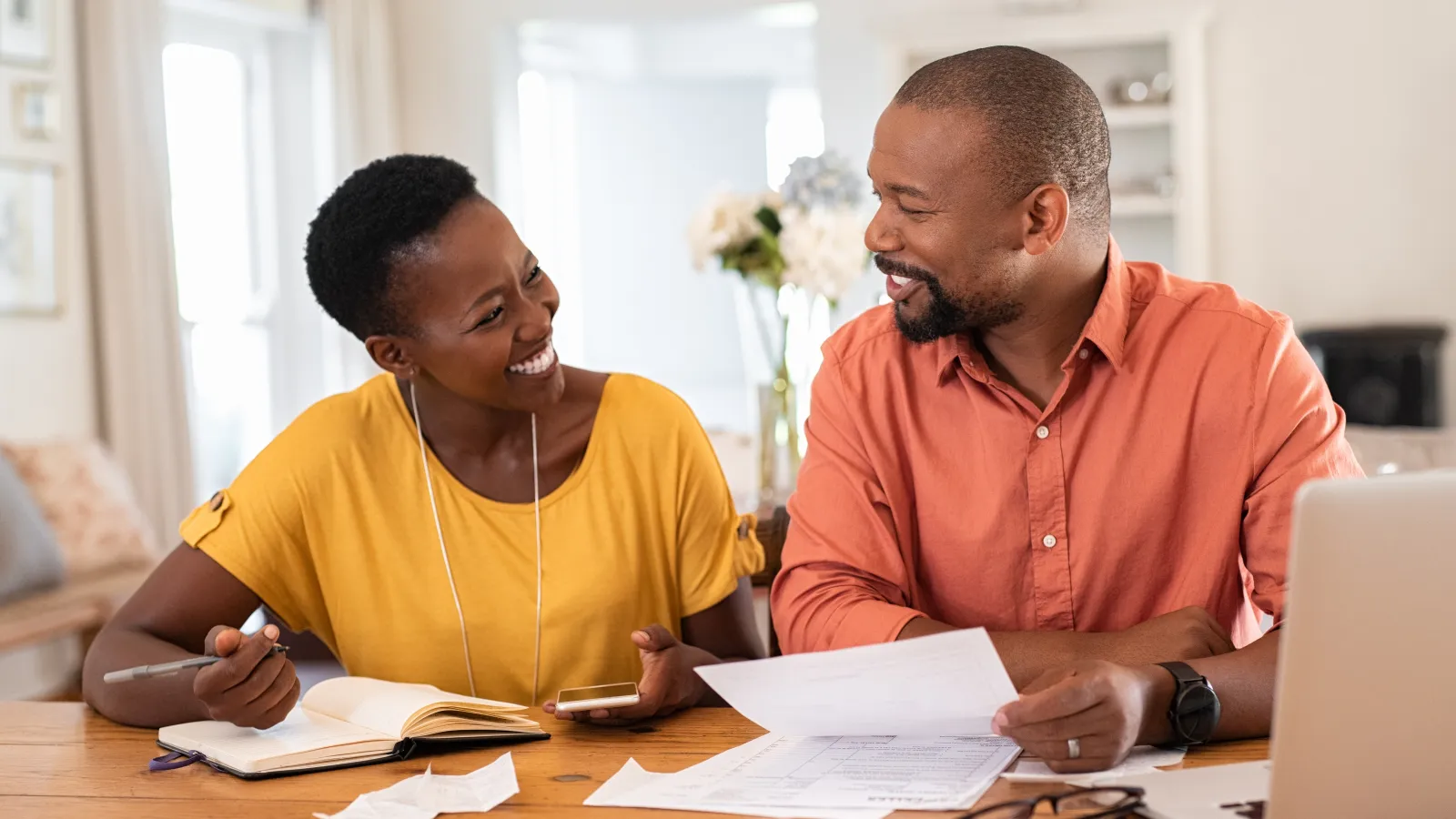 Indian Trail, NC
Home Insulation Company
Reinsulate Your Home
in Indian Trail with USA Insulation
Insulation Services in Indian Trail, NC
USA Insulation proudly offers its services to the people of Indian Trail, NC. Our team is dedicated to making homes and businesses comfortable and secure from harsh elements and unpredictable Indian Trail weather. Your home is a considerable investment, and we work hard to protect it for you.
A poorly insulated home will only cause bigger problems for the house eventually. Allow our insulation contractors to help make your home or business more energy-efficient while saving you money in the long run.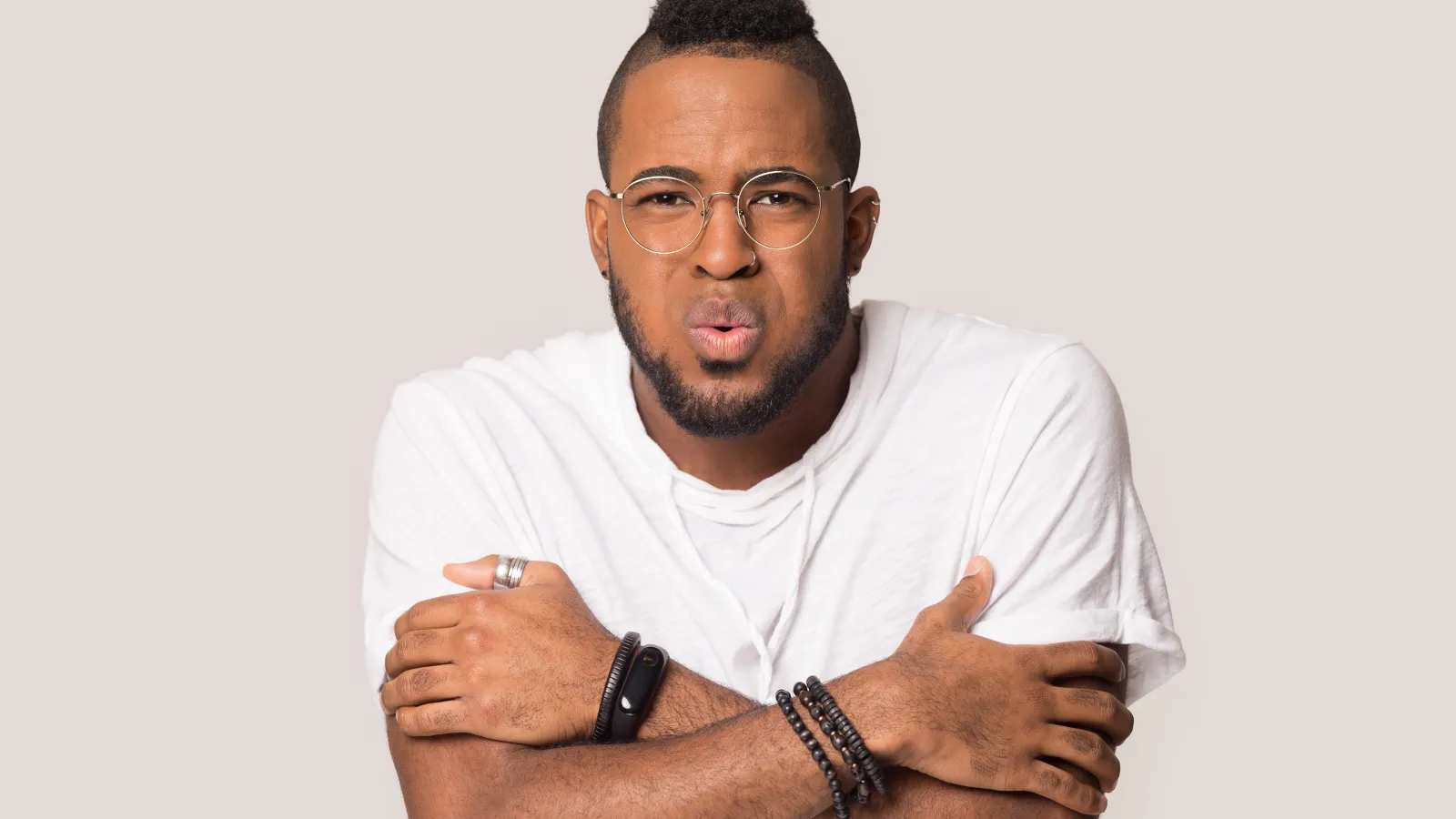 Why do you need to
reinsulate your home?


Ready for a more
comfortable home?
We have the tools to insulate every space in new and existing homes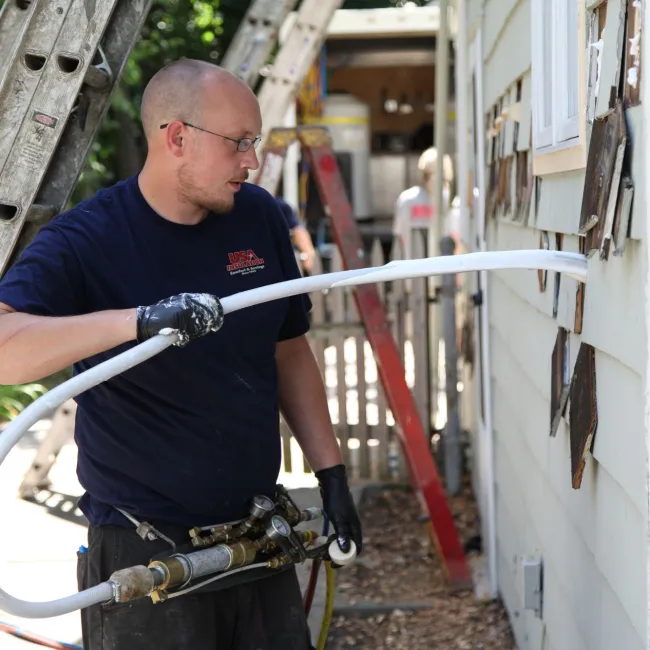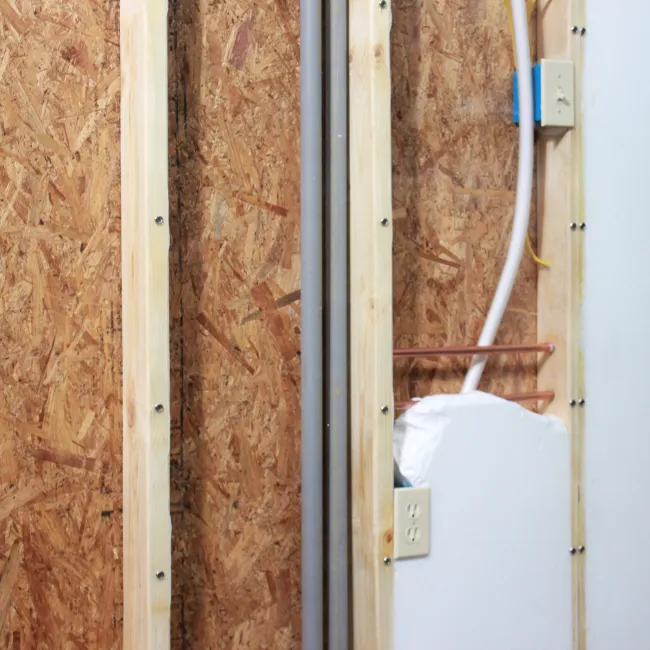 Premium Injection Wall Foam
in Indian Trail, NC
Our wall foam injections are some of the best in the industry so that you can keep your air conditioning or heating in, while also keeping outside temperatures out of your Indian Trail, NC home. The wall foam injections act as an obstacle to the external elements creeping in and ruining the internal atmosphere you've created — all while taking up very little time to set.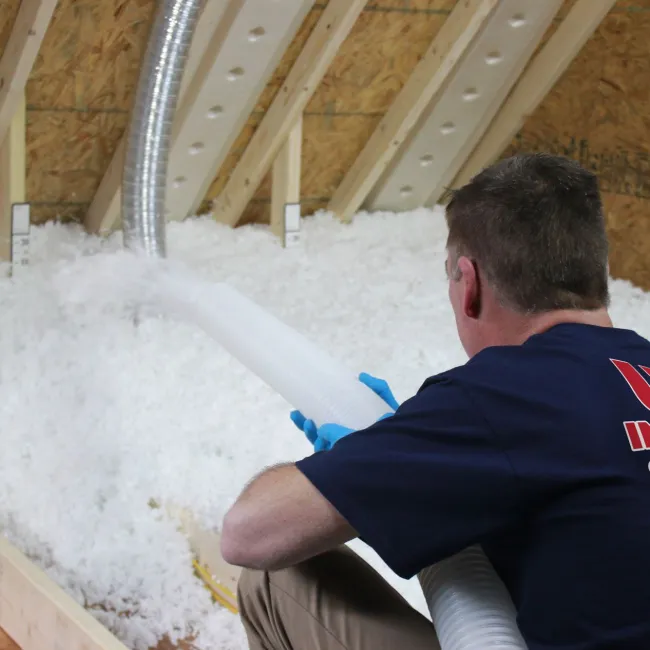 Blown-In Attic Insulation
in Indian Trail, NC
Your attic has the weakest insulation, which is why we offer attic insulation for Indian Trail, NC residents. Blown-in attic insulation is one of the most efficient ways to insulate your home at an affordable price. After you insulate your attic, you can save money from heating or cooling your house for years to come.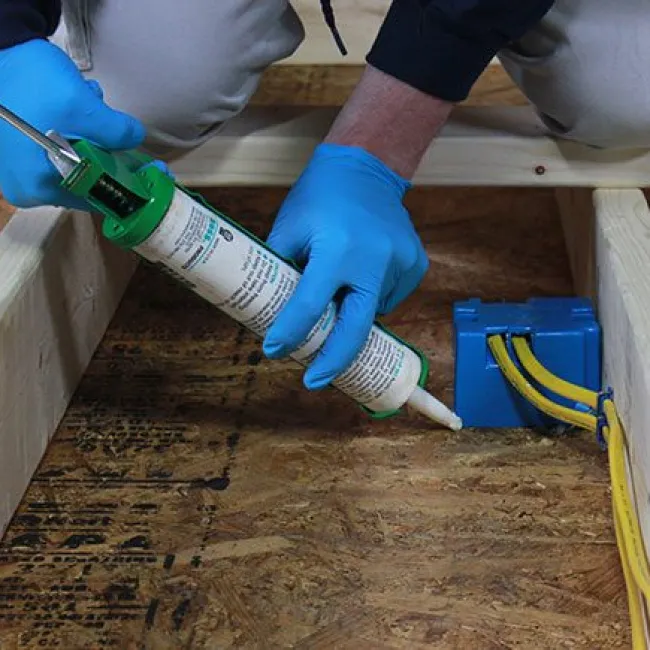 Attic Air Sealing
in Indian Trail, NC
Not only should the flat surfaces in your attic be covered with insulation, but the cracks between the attic and the rest of your home should be sealed as well. Doing so provides the maximum protection between your living environment and the disruption of outside temperatures, so we offer attic air sealing to help improve the livability of Indian Trail, NC homes. Not only that, but you can protect against water from leaking into your home as well as keep pests at bay using attic air sealing.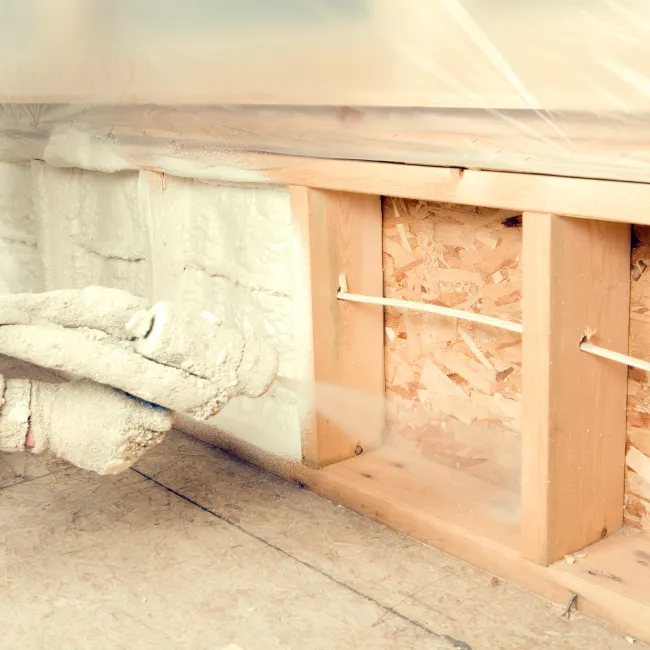 Spray Foam
in Indian Trail, NC
Every house is different, and sometimes it's not easy to lay down standard insulation. That's why we have some of the best spray foam that we can apply to all sorts of places in your Indian Trail home, whether it's in the attic, crawl space, between the walls or some other tricky part of the house. Not only does our spray foam insulate, but it acts as a weather barrier, sealant, and vapor retardant, making spray foam insulations a versatile improvement to your home.

Latest
Promotions
30% Tax Credit Up to $1200
Government Tax Credit is 30% up to $1200.
Always consult a tax advisor.
Some Thoughts From Our
Awesome Customers
Ultimate professionals. Chrissy, Michael and Nicole were great. Very flexible and made sure everyone was on the same page prior to work starting. Install crew was polite and courteous. They have a...
- Reed Lose
After 2+ weeks of having this product installed in my 100+ year old house, I can tell a serious difference inside. My home stays at a comfortable temperature and now has an effective barrier...
- Phillip Stepp
I had My Home done buy this Company. I was So Excited to get this done after meeting the Representative. Once I learned about the Tax Credit that was a Plus also. The Team that installed the...
- Terry Honeycutt
Had a great experience when we got our attic sealed. Parker was great ti work with for our consultation and Kassey and team did a great job with the install and clean up. Great communication all...
- Caitlyn Hasse
Cassie and her crew were great doing our attic insulation. This company was one recommended by Duke Energy as part as Duke Energy energy efficient program. There were other companies...
- Tara S
Micheal and Chrissy are the owners that run USA Insulation of Charlotte, both of which are very personable, very ethical and trustworthy. They honored everything they said for correcting things...
- Jamie Scott
I like to say that I was very satisfied with the service and the crew that performed the work! I highly recommend USA , I had 2 other companies that said because of my vinyl siding they would have...
- Bobby Mcilwain
I found the USA Insulation Of Charlotte team to be highly professional, cost effective, efficient during insulation blow-in and meticulous in cleaning up after the job was complete. They were very...
- Michael Owen
Outstanding folks to work with My fist call to Chrissy was midafternoon. Michael happened to be there as I described a difficult insulation job. He showed up at 0800 the next morning to inspect my...
- Terry Bender
They did a great job with the insulation installation. I can really tell the difference especially today. My heat only runs just a few minutes. It's really quiet in here and it feels very...
- rochelle alexander