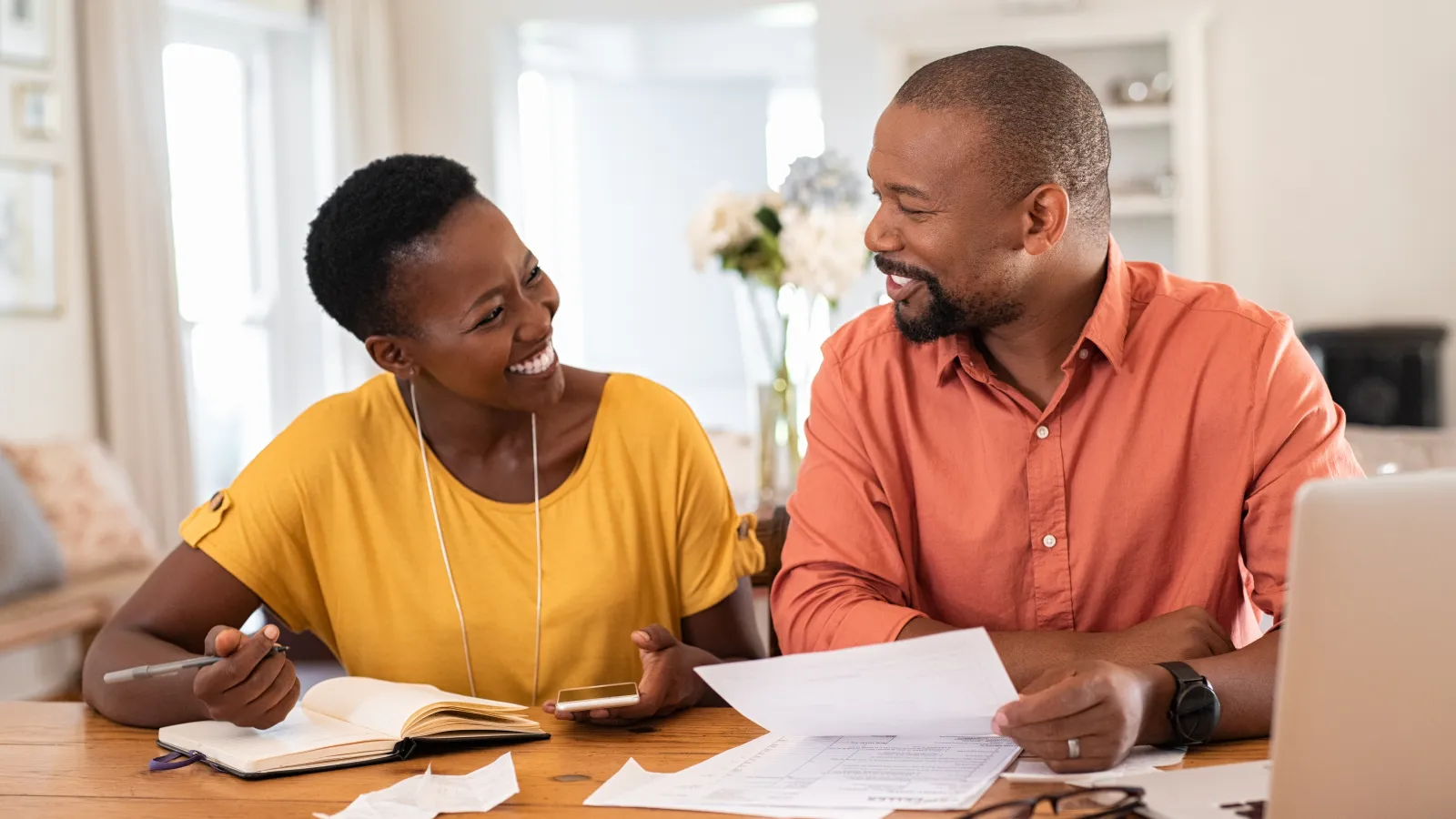 Barberton, OH
Insulation Contractor
Reinsulate Your Home
in Barberton with USA Insulation
Insulation Services in Barberton, OH
No matter what material your home or office consists of, insulation is an absolute necessity. Most buildings and homes have empty cavities in the walls to provide space for wiring. However, these openings cause the area to have high airflow and shocking energy bills. In a seasonal area like Barberton, OH, you want your home and office space to be well insulated during the whole year. Don't let that precious summer air conditioning or winter heat escape. Talk to one of our experts here at USA Insulation to see which of our incredible products is right for your space.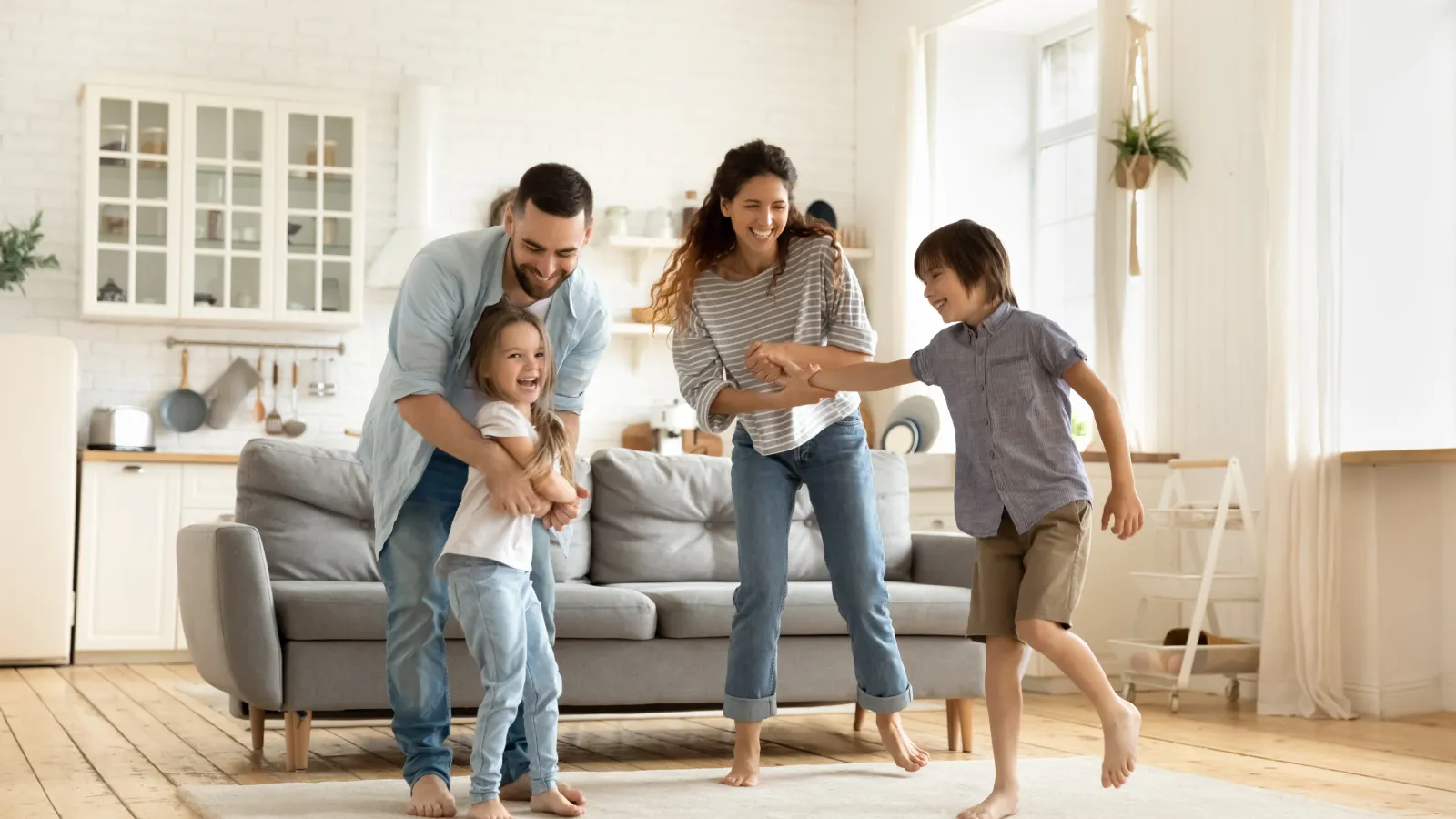 Why do you need to
reinsulate your home?


Ready for a more
comfortable home?
We have the tools to insulate every space in new and existing homes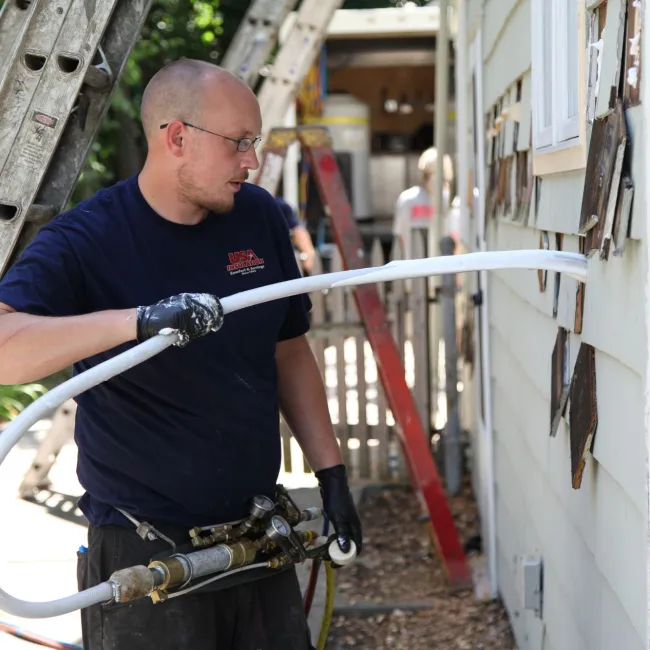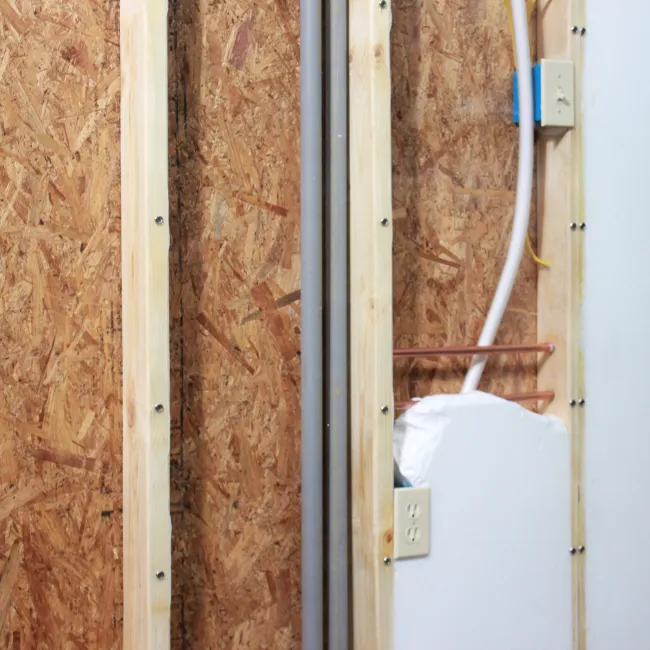 Premium Injection Wall Foam
in Barberton, OH
One of the simplest ways to insulate your Barberton, OH building, is with our Premium Foam Insulation. There is no need to open up interior walls and remove drywall. Instead, our technicians will inject the foam from the outside. The foam injection is an easy method, no matter the material of your outside walls. We will take care of removing any siding and drilling small holes to insert the foam. Once finished, we will fill the openings and reattach the siding. The foam is an excellent option because it fills the wall cavities, wrapping around existing wires or devices. It quickly dries so you can feel the difference in no time.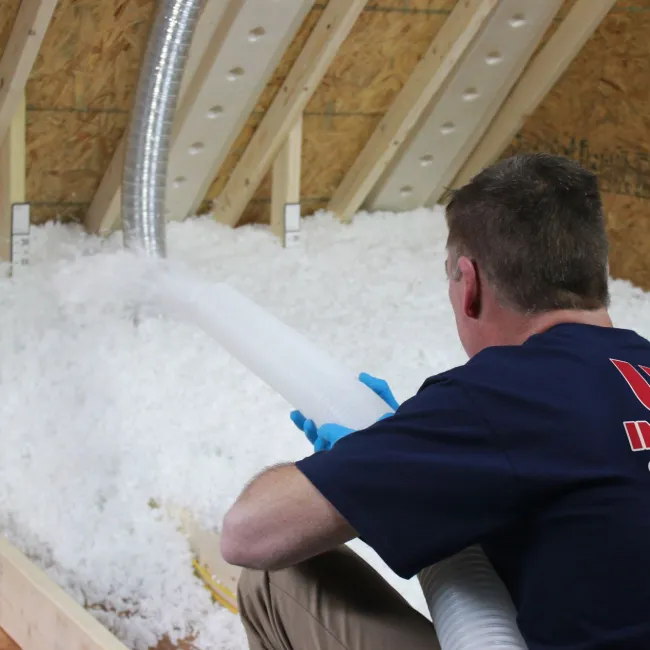 Blown-In Attic Insulation
in Barberton, OH
If you have an uninsulated attic in your Barberton, OH home, it is probably causing incredibly high energy bills every month. Even with insulation in your walls, the air can easily escape through the attic, especially if there are cracks or openings. One method of protecting your attic - and therefore the rest of your home - is by applying blown-in insulation. Our experts will check out the area and determine how much insulation your space needs. They will even install baffles for improved ventilation.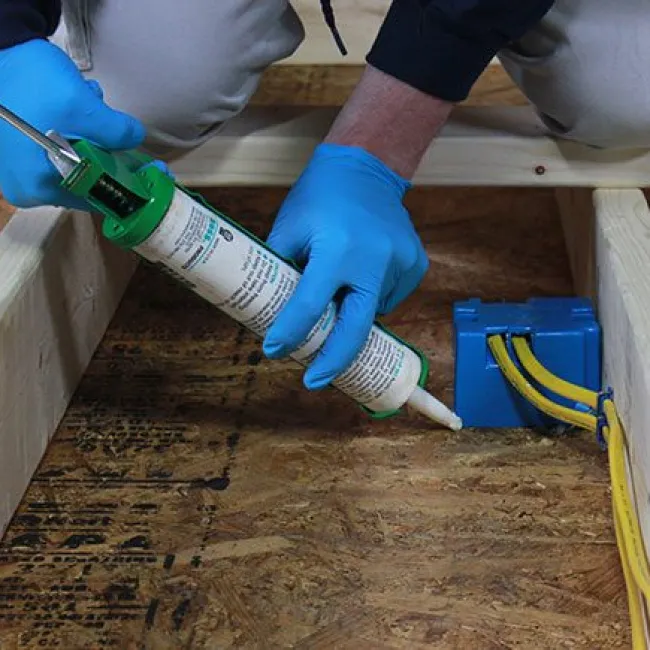 Attic Air Sealing
in Barberton, OH
In addition to blown-in attic insulation, consider air sealing your Barberton, OH home as well. This method is incredibly efficient as our technicians search for any openings in the attic that could let air leave or enter your home. By sealing the attic, you are protecting your family from potential pollutants, water, and gas that could enter the house. Plus, this could save you on your energy bill.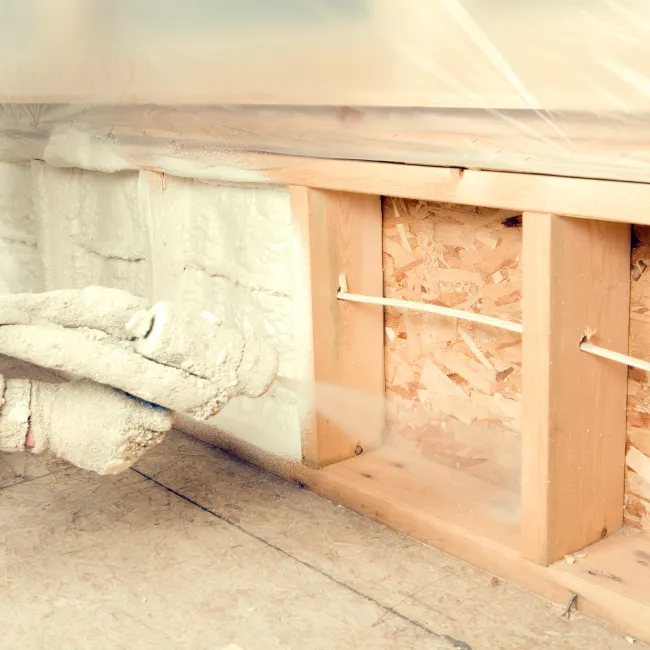 Spray Foam
in Barberton, OH
Why only insulate the attic or walls when you can do it all with our USA Premium Spray Foam? Protect your home or office in Barberton, OH, from the elements and escaping air with our custom foam. Choose which type of foam insulation will work best for your space, and then let our experts come and seal off everything from the floors to the attic. Your wallet will thank you when the energy bill comes the following month!

Latest
Promotions
30% Tax Credit Up to $1200
Government Tax Credit is 30% up to $1200.
Always consult a tax advisor.
Some Thoughts From Our
Awesome Customers
From the first phone call with Pam, to the consultation with Brian, to the final install with Anthony and Ian, the entire team was great! They called when they said they would call. They showed up...
- Crystal M
I had USA Insulation insulate my mothers garage as she will condition the space year round. The install was super easy and efficient. All the installers that came to her house were super awesome....
- Forrest Reed
We bought an older house with no insulation in the attic. The ceilings were hot to the touch and it was very inefficient. We had a very great sales rep with Brian and they were very professional...
- Meghan Koloniar
Was a Great Crew came in Worked hard and fast and professional. Answered my questions I had and was helpful. When the job was finished was cleaner then when they showed up. I would recommend them...
- mark Kowalski
Flexible to get us taken care of when so much was going on. Looking forward to an easier winter bills and betting less on ac too! it is our final home and so important to maintain.
- Kevin
It is warmer and quieter inside, I noticed the first evening and it has gotten better after the foam has cured. Anthony and his crew were top notch. When they were finished you couldn't tell...
- David Tucci
They were very professional from start to finish. Nothing but first class work from the initial meeting to see what I needed to the finish. The installers worked to ensure that everything was done...
- Randall Sonntog
They did such a great job. They didn't leave a mess at all. The guys who came out to do the job were so nice and knowledgeable. I would highly recommend them for all your insulation needs.
- Sherry Francis
This is a totally ethical and professional company and we highly recommend it. We contracted USA Insulation to blow insulation in between bedroom walls and into our attic to improve already...
- Litsa Varonis
They came out and put foam in the walls. Took about 5 hours to do and the house is much warmer! We had a breeze we could feel through the walls and thats gone now. Very professional team and would...
- Bob Munster