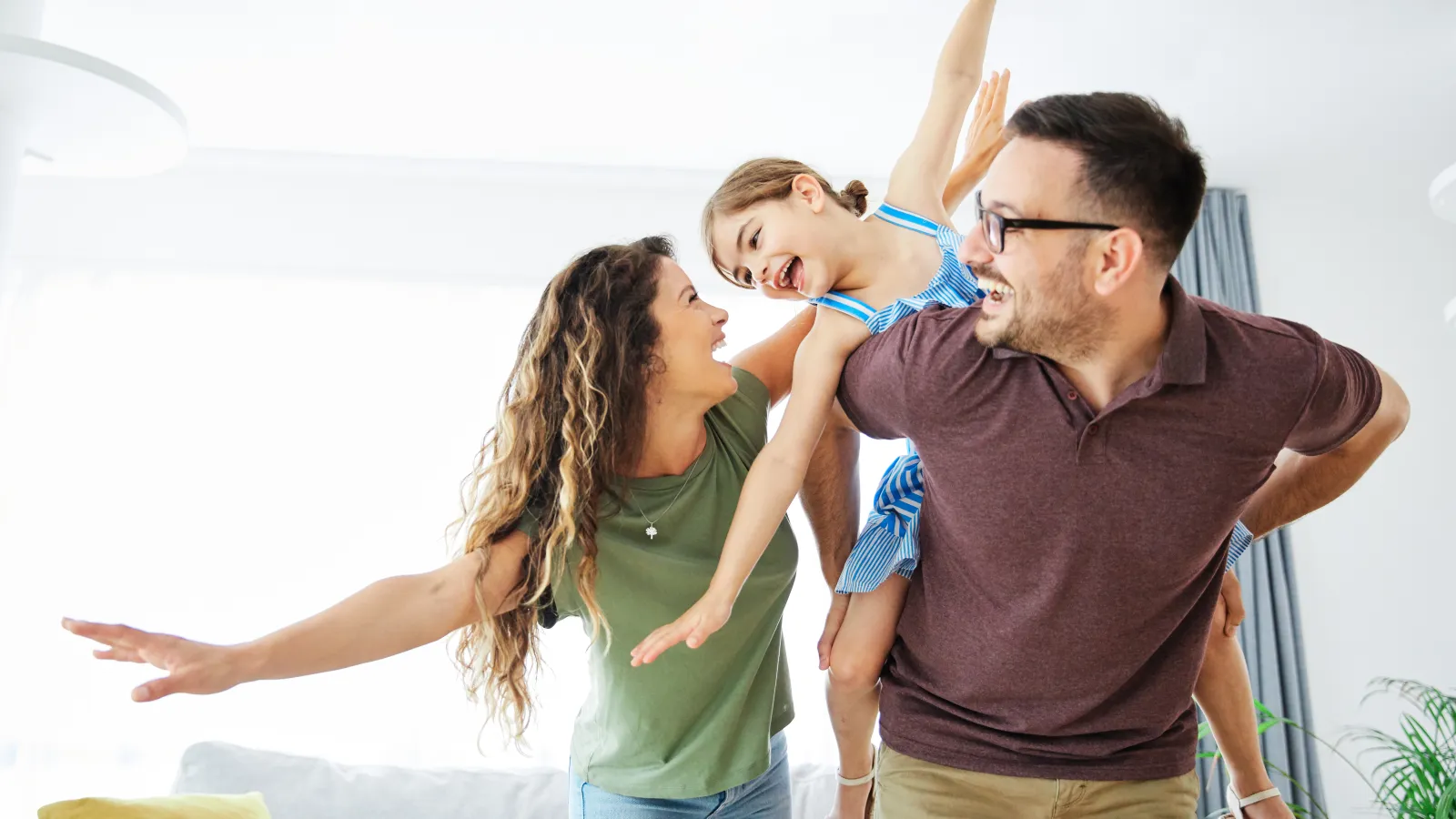 Easton, PA
Home Insulation Company
Reinsulate Your Home
in Easton with USA Insulation
Insulation Services in Easton, PA
Residents and business owners in Easton, PA can choose from a variety of insulation options. Since Easton is in the eastern part of Pennsylvania, it can experience bizarre weather conditions. If you want to prepare for summer and winter, you should install insulation.
You can start to see the benefits of insulation soon after you install it. Consider the services we offer so that you can choose the best services for you.
Why do you need to
reinsulate your home?


Ready for a more
comfortable home?
We have the tools to insulate every space in new and existing homes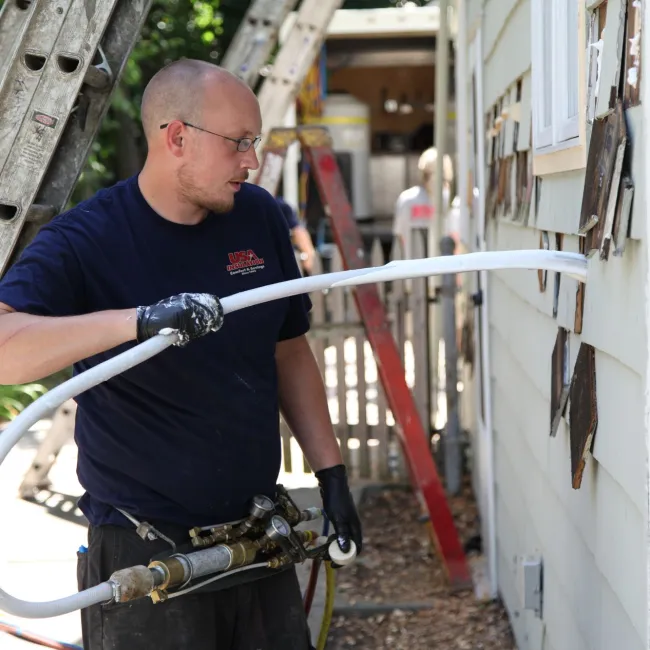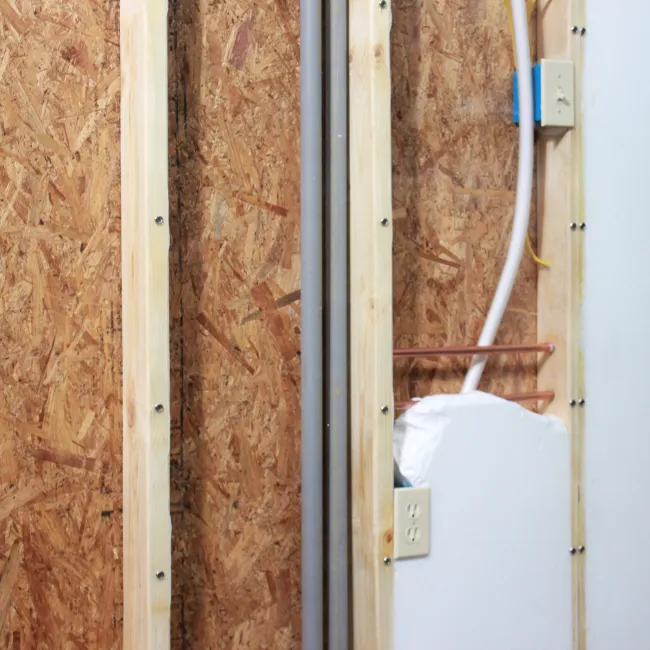 Premium Injection Wall Foam
in Easton, PA
Our wall foam injections are some of the best in the industry so that you can keep your air conditioning or heating in, while also keeping outside temperatures out of your Easton, PA home. The wall foam injections act as an obstacle to the external elements creeping in and ruining the internal atmosphere you've created — all while taking up very little time to set.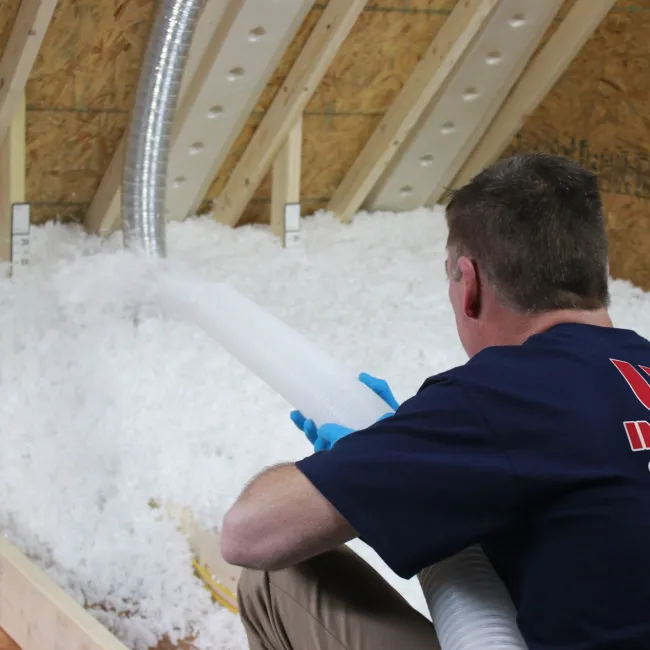 Blown-In Attic Insulation
in Easton, PA
Your attic has the weakest insulation, which is why we offer attic insulation for Easton, PA residents. Blown-in attic insulation is one of the most efficient ways to insulate your home at an affordable price. After you insulate your attic, you can save money from heating or cooling your house for years to come.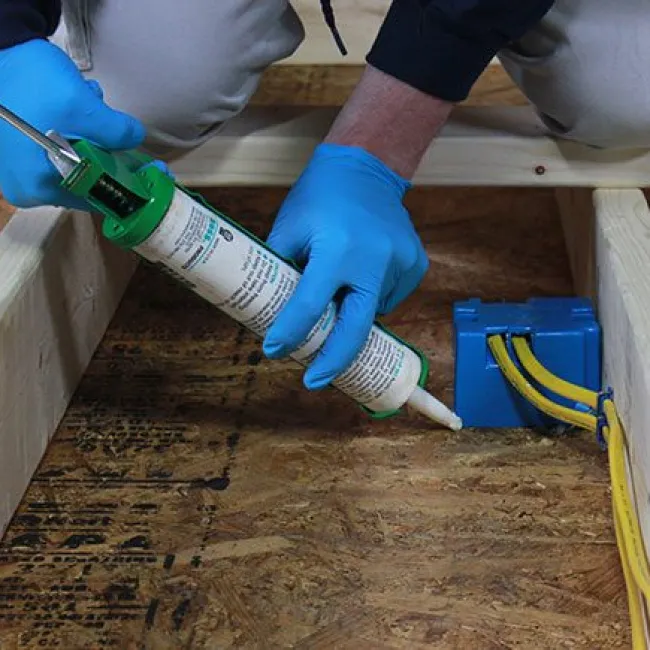 Attic Air Sealing
in Easton, PA
Not only should the flat surfaces in your attic be covered with insulation, but the cracks between the attic and the rest of your home should be sealed as well. Doing so provides the maximum protection between your living environment and the disruption of outside temperatures, so we offer attic air sealing to help improve the livability of Easton, PA homes. Not only that, but you can protect against water from leaking into your home as well as keep pests at bay using attic air sealing.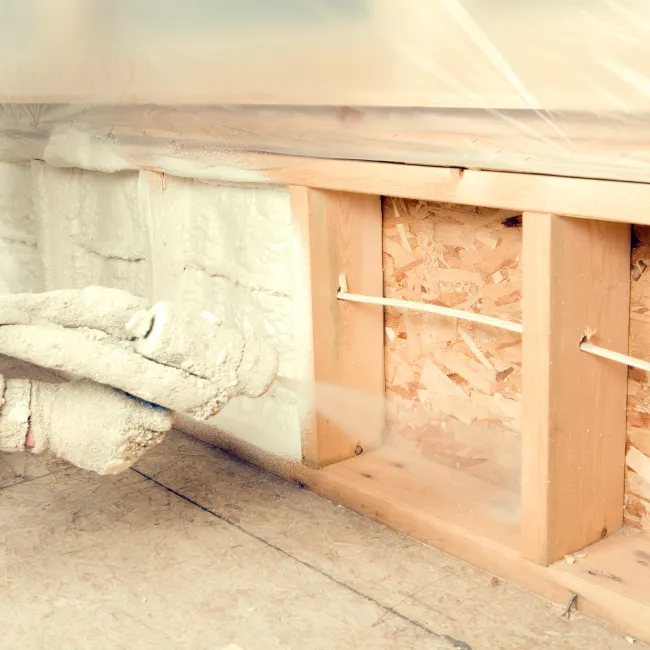 Spray Foam
in Easton, PA
Every house is different, and sometimes it's not easy to lay down standard insulation. That's why we have some of the best spray foam that we can apply to all sorts of places in your Easton home, whether it's in the attic, crawl space, between the walls or some other tricky part of the house. Not only does our spray foam insulate, but it acts as a weather barrier, sealant, and vapor retardant, making spray foam insulations a versatile improvement to your home.

Latest
Promotions
Free Attic
With whole home insulation.
Does not include spray foam. May not be combined with other offers.
Some Thoughts From Our
Awesome Customers
USA Insulation North & Southwest Houston - Everyone from the sales rep, admin office, and installers were all so nice and made this so easy! Jared (sales rep) gave us all the information we need...
- Patricia Lerma
From the professional who came out to give the estimate (Jake) to the team that did the install led by Jesse (Reggie, Bernardo, Moi) all were very professional, skilled, courteous and respectful....
- Carla Maslakowski
USA Insulation did a fantastic job installing insulation in my attic. Their crew showed up on time, did a great job to insure there was no mess in my house and answered all my questions. They...
- Matthew Peebles
They did a wonderful job insulating our home placing insulation in the attic and injection foam in the wall. Our home was warm all the time and it seem like that the temperature was rising all...
- Bobby Lathan Jr
These guys were great! Worked with Carlos for the quote for in wall foam injection, attic blown in insulation, and batton insulation. The whole process was effortless. They were on time,...
- Zachary Dickinson
I was very happy with their service. They sent out about 8 men to drill a ton of holes in the exterior of our home and then insert injection spray foam into our walls. Each man was nicer and...
- Suzie B
I had a 0800 appointment on July 19, 2021. The crew showed up at 0730 which is huge to me!!! The crew was very professional. Did a quick walk through and started promptly at 0800. It's 1130...
- Michael D Ridley Sr
We had just moved into our new house when we realized that we needed our attic insulation redone. I put out some quotes and USA Insulation came back with the best quote. The owner, Bill, came out...
- Michael Coiro
Fantastic work! I haven't been in the home-owning business for very long and was feeling nervous about getting work done on it. But I was able to get a quote scheduled easily from Leslie. During...
- Meoaim
I called out of curiosity to what may be able to be done on my home. I quickly received a call from my online inquiry. I had an appointment scheduled rather quickly. In the call I got a good...
- Jeffrey Cates-Elsasser