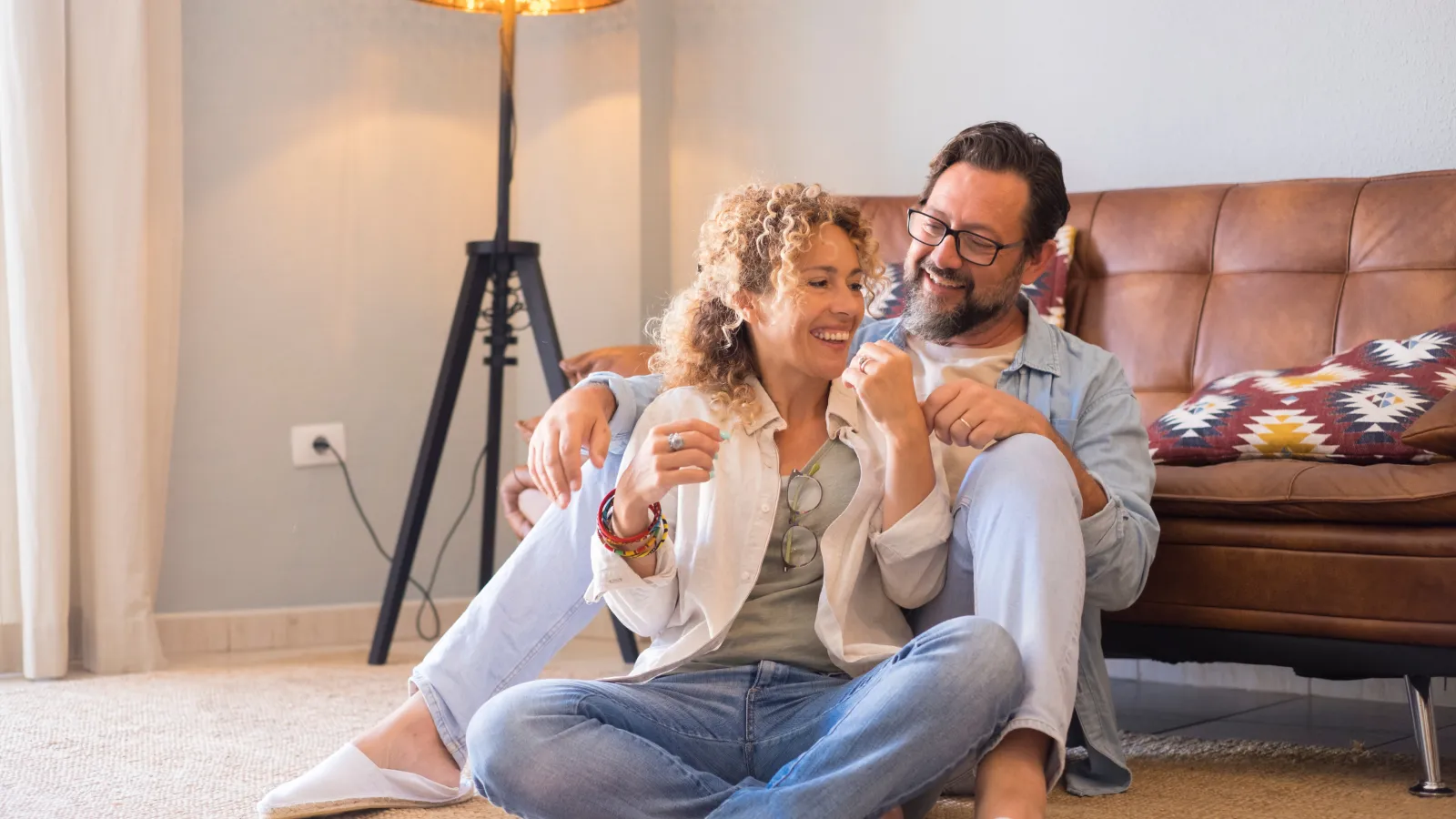 Fountain, CO
Home Insulation Company
Reinsulate Your Home
in Fountain with USA Insulation
Insulation Services in Fountain, CO
More often than not, many do not realize the benefits of having quality insulation within their homes and businesses. Some people do not even know how much more comfortable premium insulation installed by professionals can make their homes.
Here at USA Insulation of Colorado, we offer a wide range of insulation services to Fountain residents and business owners. From premium injection wall foam to attic air sealing, our services, guaranteed to leave your home comfortable, will leave you satisfied.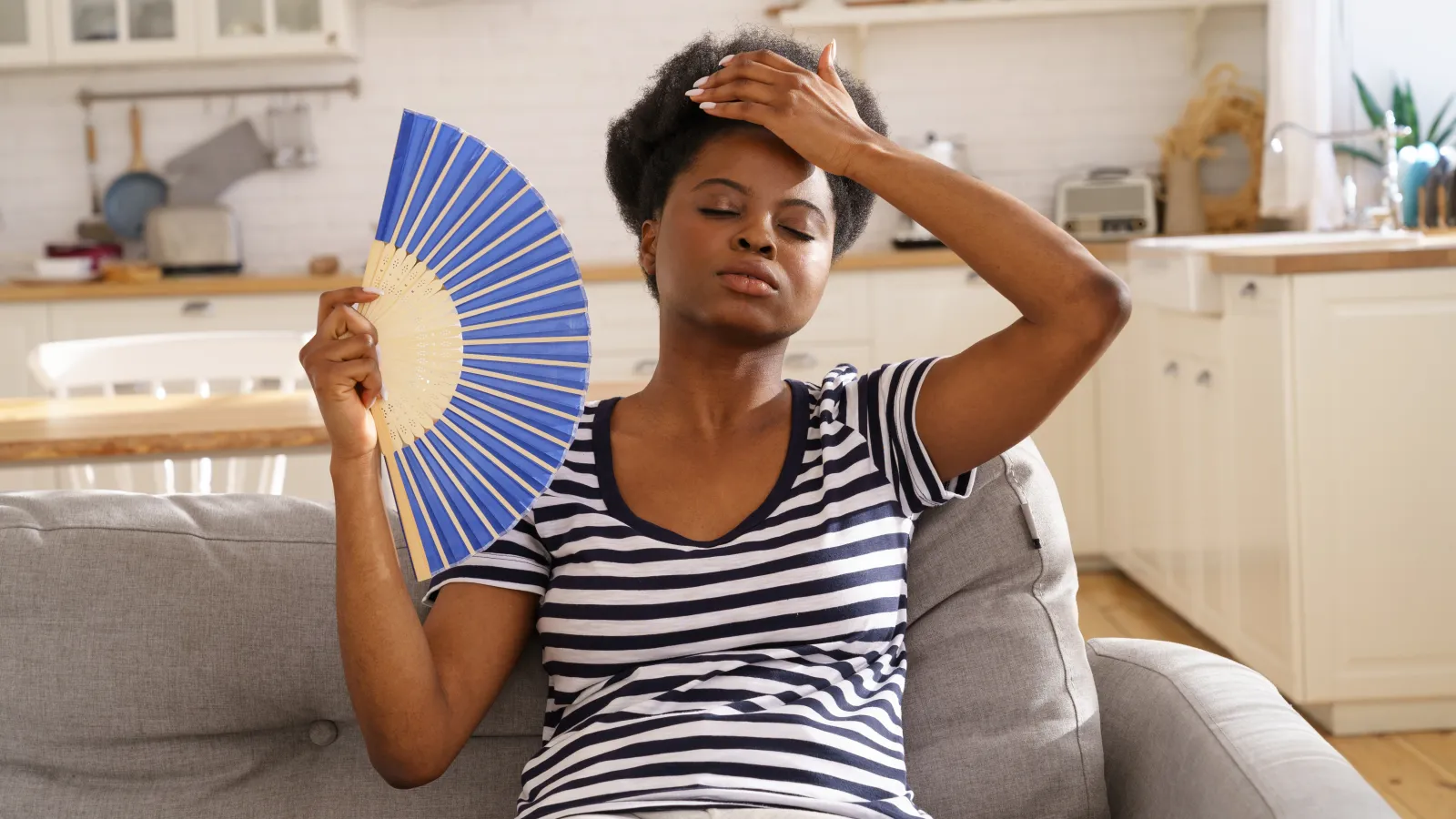 Why do you need to
reinsulate your home?


Ready for a more
comfortable home?
We have the tools to insulate every space in new and existing homes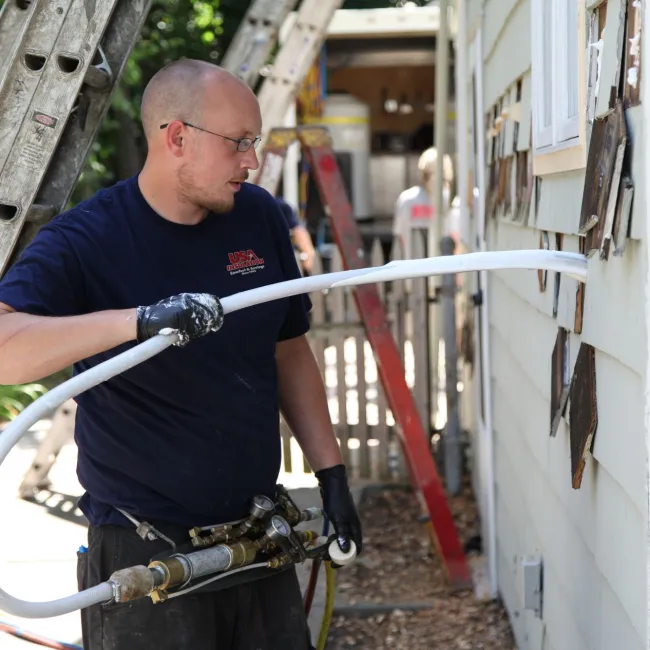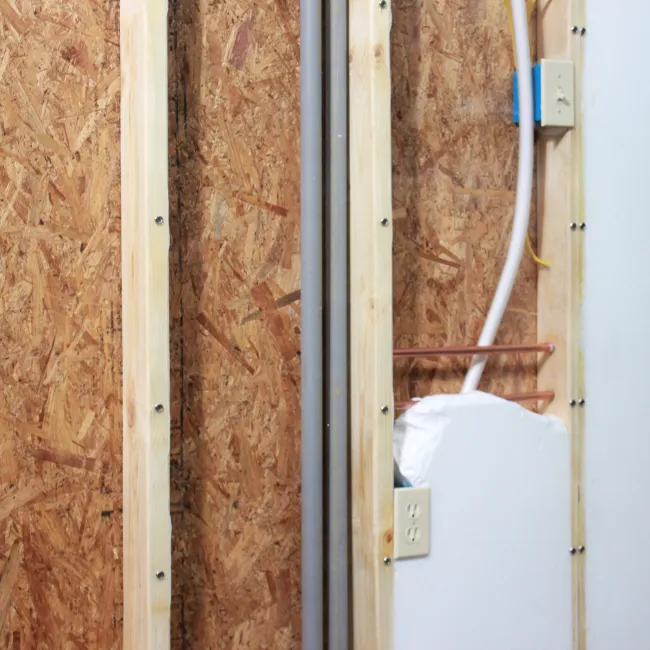 Premium Injection Wall Foam
in Fountain, CO
Our wall foam injections are some of the best in the industry so that you can keep your air conditioning or heating in, while also keeping outside temperatures out of your Fountain, CO home. The wall foam injections act as an obstacle to the external elements creeping in and ruining the internal atmosphere you've created — all while taking up very little time to set.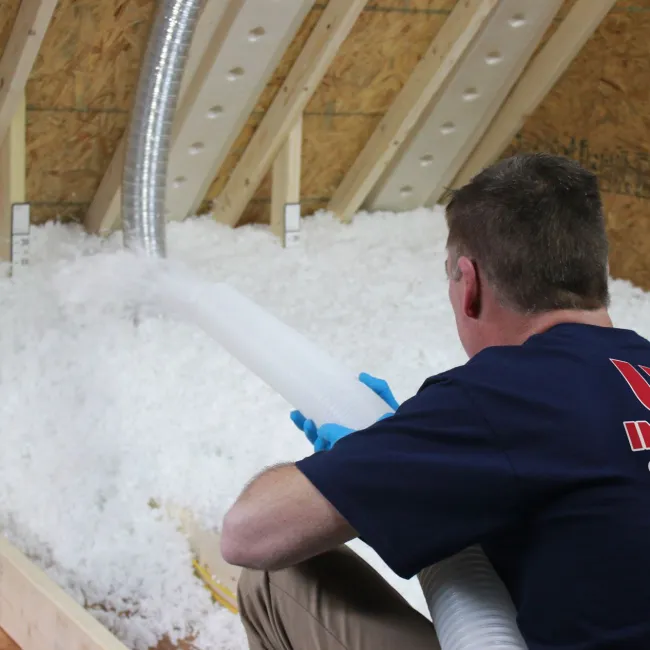 Blown-In Attic Insulation
in Fountain, CO
Your attic has the weakest insulation, which is why we offer attic insulation for Fountain, CO residents. Blown-in attic insulation is one of the most efficient ways to insulate your home at an affordable price. After you insulate your attic, you can save money from heating or cooling your house for years to come.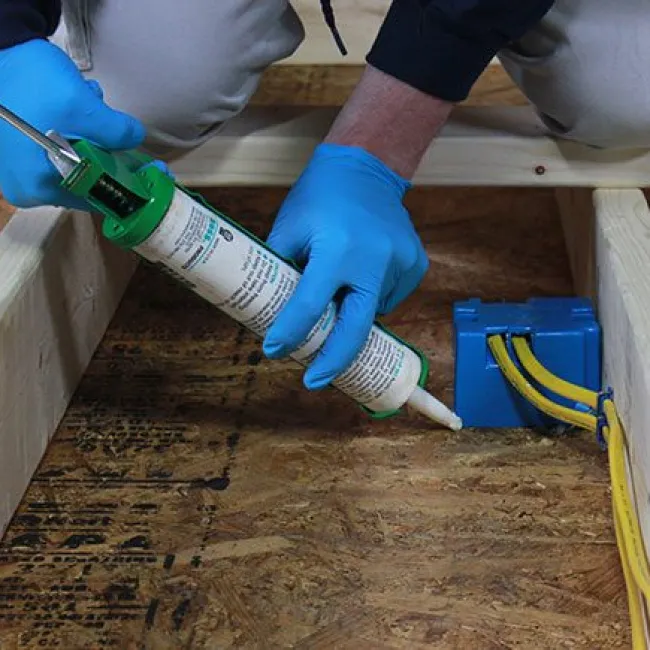 Attic Air Sealing
in Fountain, CO
Not only should the flat surfaces in your attic be covered with insulation, but the cracks between the attic and the rest of your home should be sealed as well. Doing so provides the maximum protection between your living environment and the disruption of outside temperatures, so we offer attic air sealing to help improve the livability of Fountain, CO homes. Not only that, but you can protect against water from leaking into your home as well as keep pests at bay using attic air sealing.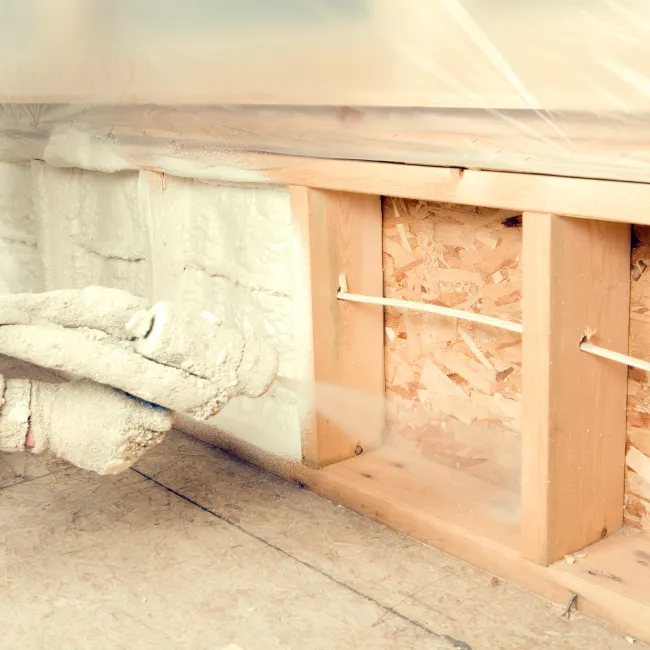 Spray Foam
in Fountain, CO
Every house is different, and sometimes it's not easy to lay down standard insulation. That's why we have some of the best spray foam that we can apply to all sorts of places in your Fountain home, whether it's in the attic, crawl space, between the walls or some other tricky part of the house. Not only does our spray foam insulate, but it acts as a weather barrier, sealant, and vapor retardant, making spray foam insulations a versatile improvement to your home.

Latest
Promotions
Free Attic
With whole home insulation.
Does not include spray foam. May not be combined with other offers.
Some Thoughts From Our
Awesome Customers
Extremely happy with USA insulation! Total game changer for our home. The owners are awesome and very personable. The workers were so friendly and worked really hard. They were very thorough and...
- Kelsey Glenn
Spencer and his crew did a fantastic job insulating our 103-year-old house! They were kind, helpful, and mindful of our questions/concerns. Over the years, we've had such a difficult time...
- Chelsea Woodward
Owners and employees are incredibly friendly, professional, and eager to help. In fact, they moved some jobs around so they could service our needs. They even offered payment plans. They made...
- Kelli
Very honest and professional company. After looking at my walls, they informed me that I had adequate insulation in them. They then looked in the attic which was under insulated so they added...
- A Martin
Give USA insulation 5stars, Spencer gave me good and honest advice. Within a few days they were at the house ready to insulate. Very satisfied with their service
- Bill Perri
USA Insulation is a 5 star company. I tried for months to get a Pueblo company to install insulation, and couldn't even get a return call. Called USA Insulation, and had an appointment right...
- Sarah Burch
We greatly appreciated the professionalism and knowledge of the Colorado Springs USA insulation crew. They were very personable and considerate throughout the whole process of insulating our home....
- Randy Lefevre
I wanted to wait a while before writing this review so I could make sure the insulation really worked as promised and I have to say although I was at first skeptical my expectations have been...
- Jared Beard
These guys were very thorough and did an awesome and professional job! It isn't cheap to get your attic and walls insulated, but it was worth it. They cleaned out TONS of junk in my attic. I had...
- Reza Ziai
Attic insulation added. Very timely, neat, friendly all for a reasonable price. Would highly recommend.
- Trudy Friesema