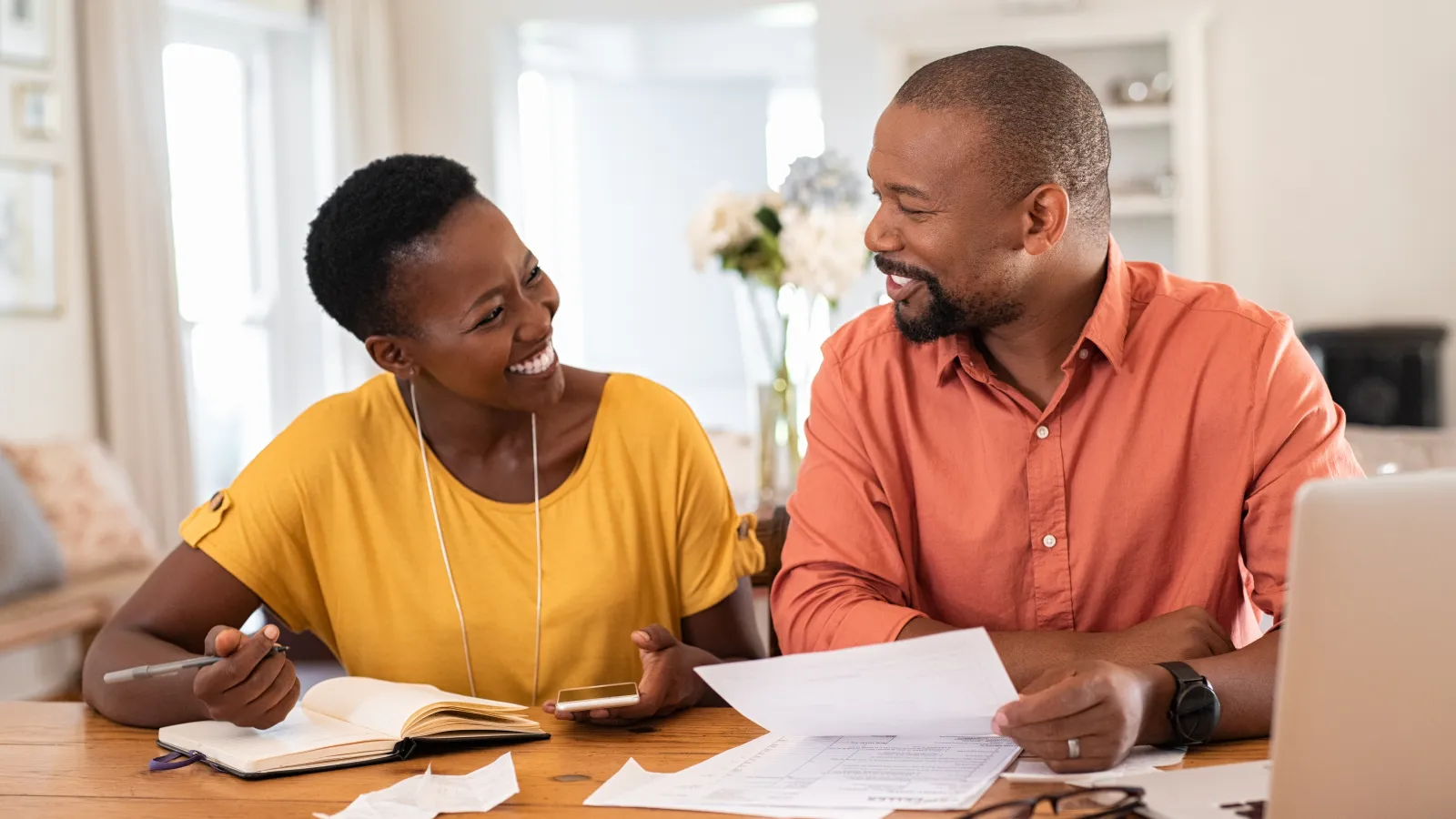 Hixson, TN
Home Insulation Company
Reinsulate Your Home in Hixson
with USA Insulation
Insulation Services in Hixson, TN
Home insulation services in Hixson, TN help homeowners stop air leaks and save money by reducing air loss and energy waste. Every day, our highly trained insulation professionals assist homeowners like you in making their homes and businesses more comfortable through the installation and re-insulation of premium insulation. Now is the time to seal all the cracks and crevices in your home's insulation that allow warm or cool air to escape. This reduces heating and cooling expenses, keeps you more comfortable, and expands the lifespan of your HVAC system.
Our expertise allows us to perform a variety of insulation services, many of which require absolutely zero demolition or remodeling. Make your home more comfortable today with USA Insulation of Chattanooga.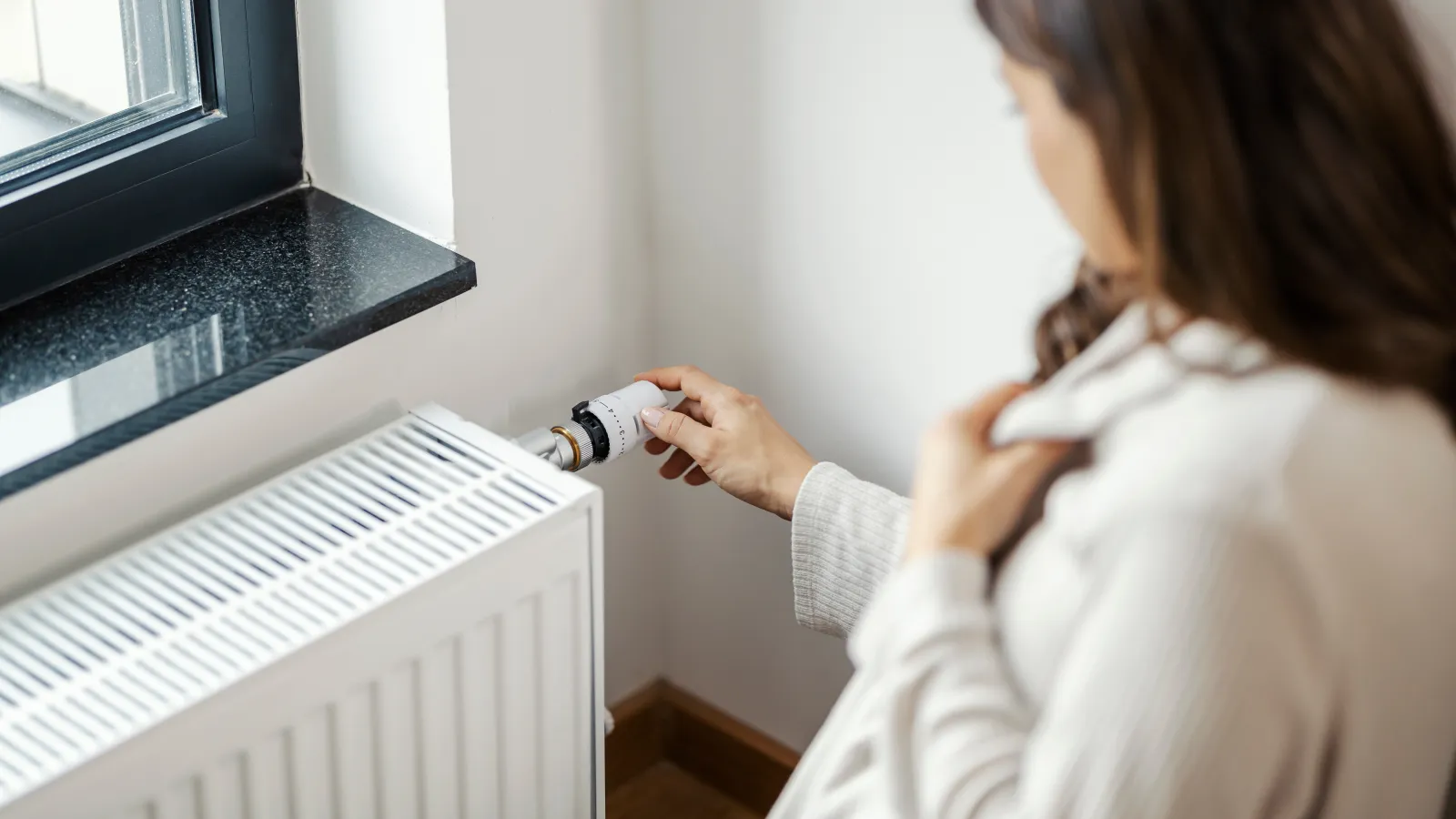 Why do you need to
reinsulate your home?


Ready for a more comfortable home?
We have the tools to insulate every space
in new and existing homes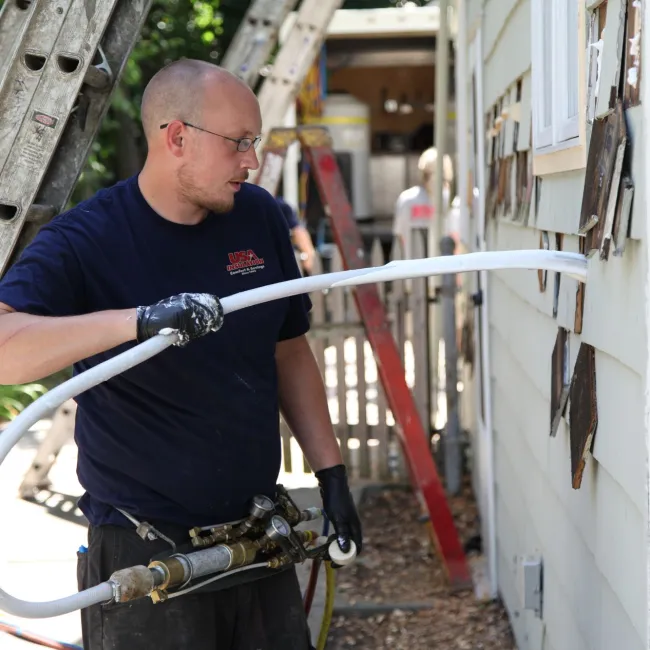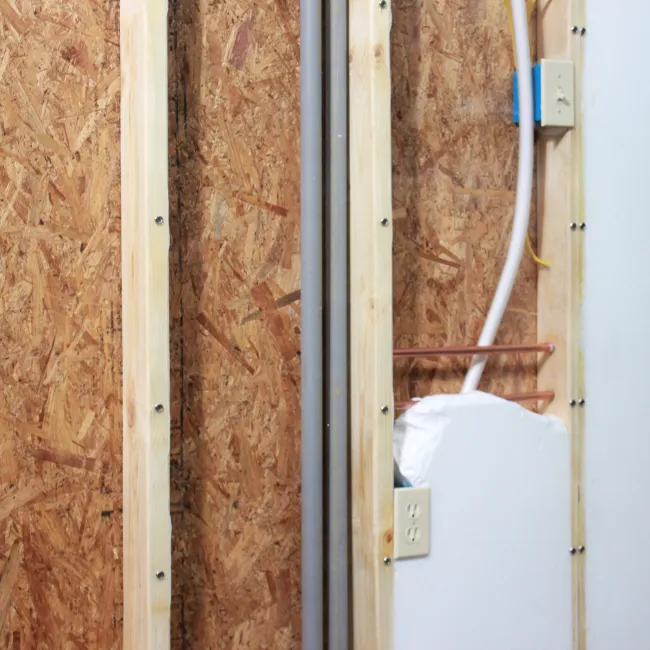 Premium Injection Wall Foam
in Hixson, TN
USA Premium Injection Foam has the consistency of shaving cream. Its ingredients are mixed with compressed air and injected into wall cavities, where they dry to form an insulating layer. Hixson, TN injection wall foam services provide a cost-effective and time-saving alternative to tearing out portions of walls or replacing drywall when reinsulating a structure. This insulation solution boasts several noteworthy benefits, including a 35% higher R-value than that of competitors, a fast and clean installation process, significant noise reduction and improved indoor air quality.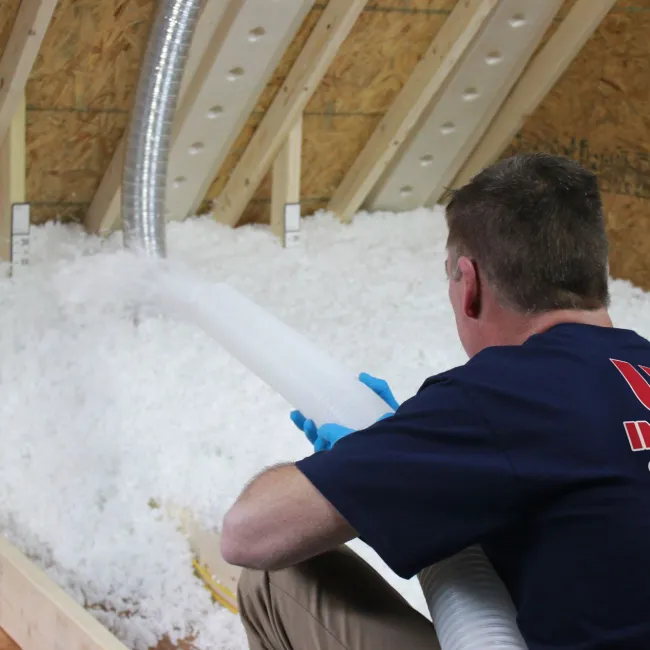 Blown-In Attic Insulation
in Hixson, TN
Attics in most homes are not properly insulated. You can avoid this problem with our Hixson, TN blown-in attic insulation services. Without the required ventilation and insulation in an attic, you lose a considerable amount of heated or cooled air. This makes your home more difficult to heat and cool, which puts unnecessary strain on the HVAC system and increases heating and cooling expenses. Combat poor indoor comfort and expensive HVAC bills today with blown-in attic insulation.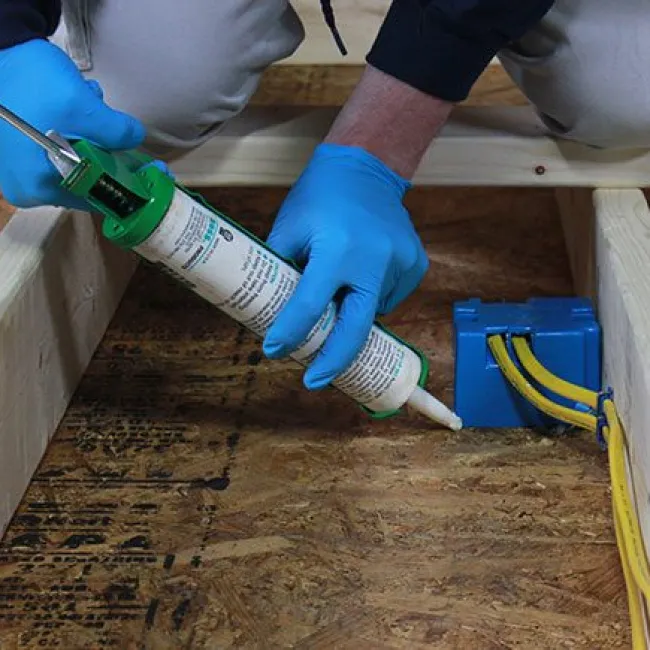 Attic Air Sealing
in Hixson, TN
There are cracks in the walls of every house. A lot of them are concealed, making expert insulation services all the more necessary. One of the best ways to stop air leaks is with our premium search and seal air sealing services. In the search and seal method, a trained specialist spots and eliminates all air leaks that reduce your home's energy efficiency. You can experience up to a 20% decrease in air loss with Hixson, TN air sealing, which dramatically enhances interior comfort and contributes to large monthly savings on heating and cooling bills.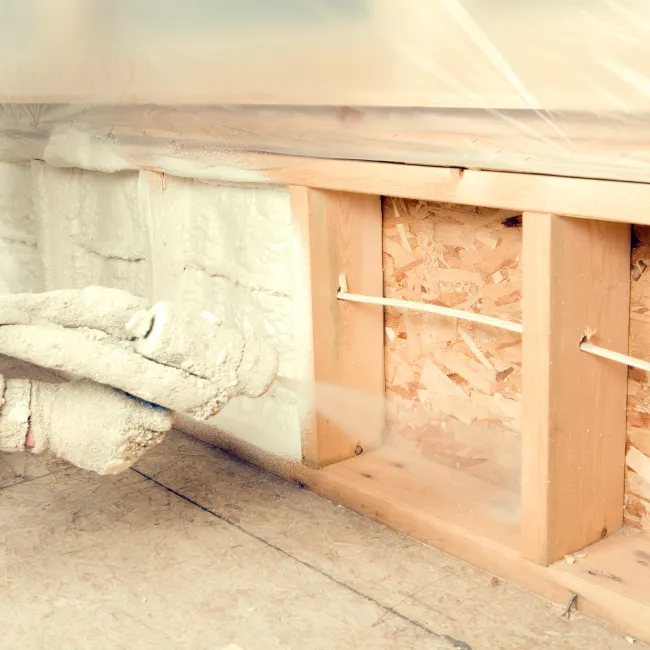 Spray Foam
in Hixson, TN
Spray foam insulation, once applied, forms a thick, airtight barrier between your property and the elements. It also seals interior air leaks, minimizing energy waste and moisture problems. Spray foam insulation, unlike many other types of insulation, does not settle or degrade with time. In order to maximize energy and cost savings, our Hixson, TN spray foam insulation expands to more than 100 times its original volume.

Latest
Promotions
$500 off Early Bird Special
When you spend $2,500 or more!
Does not include spray foam. May not be combined with other offers.
Some Thoughts From Our
Awesome Customers
What great service I received. Called made an appointment and they showed up on time and gave me the best service ever. I highly recommend USA insulation. Home is cooler than ever.
- Mary Bryant
Friendly and personable staff in the office and on the job site. The staff work quickly to get your job done and make their services affordable! 10/10 recommend to anyone!!
- Emily Cagle Watson
Perfect customer service getting everything set up. Super affordable and great work done on site! Highly recommend!!
- Lauren Place
Excellent service, from the first call to the completion of the job. Elizabeth was very knowledgeable, helpful and very kind . The techs arrived on time and completed the job in a timely manner....
- Deede Hight Culberson
I was impressed with how quick and clean the instal was. Now I'm enjoying much cheaper electric bills than last summer! This was a great investment in my home and I highly recommend this company!
- Steven Jones
Saved me a lot of money on my energy bill! I loved the fact they were licensed and insured. the installers were trained, certified, and very professional. The warranty was a HUGE benefit. Love...
- Jagger Guerrero
We renovated our main floor and that included taking down ceilings practically across the whole space. A time was scheduled with me promptly, the crew showed up on time, were respectful and nice,...
- Lyall Harrison
Very professional from office staff to technician. Showed up on time and did a great job. Highly recommend to anyone looking to improve their insulation and home's efficiency!
- Birdsong Real Estate
I rarely take the time to write reviews, but after my experience with USA Insulation of Chattanooga, I felt led to share my thoughts for anyone seeking insulation services. From the moment I...
- The Garden Of Steven
Great customer service & very satisfied with the job done!! We will definitely be using them again for any services in the future!
- Rami Studdard